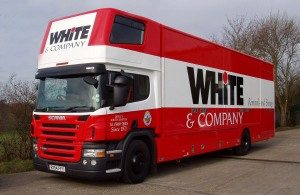 Moving to Caen, France
Caen is the capital of the Basse Normandie region. More than 80% of the city was destroyed during the 1944 Battle of Normandy. Much of the city was rebuilt in the 1950's and 60's in a utilitarian style. Caen has a wonderful walled medieval château, and other historic buildings. The Rue Ecuyère, area, near to the Rue Saint Pierre is famous for its bars and the The Vaugueux has plenty of restaurants.
Property prices when moving to Caen
Buying a property in Caen is generally an easy and well-regulated process, although property prices are high. You can expect to pay around 2900.00 euro per square meter for an apartment in the city centre. The following site will give you advice on purchasing a property and has a selection of homes for sale: www.frenchentree.com/property-for-sale/
Schools when moving to Caen
The majority of expats choose to educate their children at an international school, especially if they only plan to stay for a few years. This option eliminates any concerns surrounding the language barrier and children are able to follow the curriculum of an expat's home country.
The following site will help you find a suitable international school: http://www.expatica.com/fr/education/
Local Information when moving to Caen
When you first move to a new city finding your way around the local taxes and requirements can be daunting, a quick visit to the following website can help you on your way: Tax & Banking Information
Travel when moving to Caen France
There is a good train service from Paris Saint-Lazare station to Caen and Cherbourg, which takes about two hours. Regular ferries run from Portsmouth to Ouistreham, which is about 15 km north of Caen. Within the city and suburbs, it is easy to use the bus and tramway network, called twisto. The airport Carpiquet is 11 km from the centre of Caen and has domestic flights most many European destinations.
Currency Conversion If Moving To Caen
The official currency in France is the euro (€). One euro is divided into 100 cents. Most credit and debit cards are accepted in France and ATMs can easily be found across the country. There is a good selection of local and international banks and opening a bank account is a simple and easy process.
When moving overseas making sure you get the best exchange rate possible is essential to starting your new life on a sound footing. White & Company has an exclusive arrangement with The FX Firm. Simply  follow the link to see what additional monies you will receive compared to using your high street bank and to set up a free account. White & Company FX Partner
European Removals when moving to Caen France
This item is brought to you by www.whiteandcompany.co.uk the European removals storage and shipping company serving the Caen France and the surrounding area.
If you are looking at moving to Travel when moving to Caen France, White & Company have been providing a European removals, packing and storage service for over 145 years and are members of FIDI  and Omni.
White & Company were proud finalists of the British Association of Removers and Which? Trusted Traders 'Overseas Mover of the Year' Competition 2015

White & Company provide specialist removal services to locations around Europe and all international destinations