Are you thinking of moving to Greece from UK?
In this article, we will break down everything you need to know about relocating to this popular European destination.
Moving to Greece from UK may seem like a daunting prospect.
However, our complete moving guide will take you through all of the relevant information you need to know about making the move!
Ranging from the cost of purchasing a property to what taxes you will be paying, we've got you covered.
Moving to Greece from UK should be an exciting prospect and we hope to help you with your move in any way we can.
Here is our complete guide to moving to Greece from UK in 2022!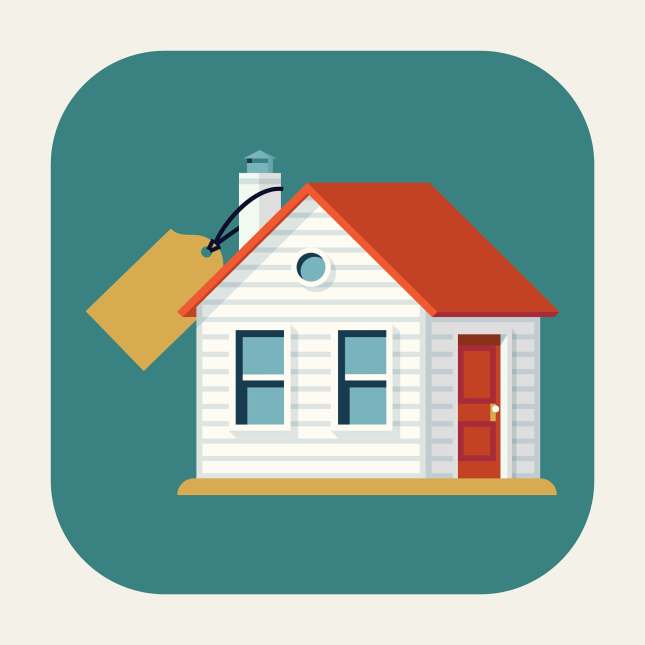 House Prices
For UK ex-pats, the great news is that Greek property prices are among some of the cheapest in Europe.
The cost of a home will fluctuate depending generally on how close to the coast you want to live.
Since Covid, plenty of British people have become tired of the drab UK weather and have looked into relocating to a warmer climate such as Greece.
Following the major crash in the Greek economy in 2019, the current Greek government is cleverly taking full advantage of the situation by implementing a business-oriented policy allowing the country to gain momentum in the post-pandemic period.
As a result, over the last three years, the cost of real estate across Greece has been rising slowly but steadily.
You will be spoilt for choice when it comes to location.
There are so many beautiful areas in Greece to choose from but, some of the most popular are and always have been Corfu, Kefalonia, Crete, and Zakynthos.
In these locations you can find homes for sale as low as €60-70,000, however, they are usually in poor condition and in need of renovation, fine if you have the skills.
As far as averages go, you can purchase a good-to-go apartment for around €100,000.
For something larger such as a three-bedroom villa with a pool, you are looking at an average of €200,000.
A popular site for Brits searching for a new home abroad is the well-known A Place in the Sun.
Take a look and you might be pleasantly surprised at how much property you get for your money in Greece.
Different Areas in Greece
There are literally dozens of property types available as far as accommodation type goes.
Modern or traditional, large or small they are all available.
Is it a do-upper or a lock-up and go which would suit you better?
Living along the beautiful Greek coastline is what many people want. This is totally achievable in Greece.
You may prefer to live amidst a friendly community further inland where the property is most definitely cheaper.
Or deep in the country where you can live off the grid, planning and growing your own fruit and vegetables.
A multitude of different styles of accommodation can be found all over Greece and its many islands.
Buying Property
So, what happens when you have finally found your dream home?
As the UK has now left the European Union, it has meant that the whole buying process in Greece has become a little more complicated.
However, it is far from impossible and mostly involves the submission of a number of documents and proof of property use and intent (will it be a permanent home or a holiday rental).
From the get-go, it is extremely important that you employ the services of both a good estate agent and lawyer.
Together they will be able to advise on what you will need to prove for each eventuality.
Whilst there are a number of ways to obtain property, one of the easier routes is via the Golden Visa scheme. This visa will grant you a five-year residency permit.
There are certain criteria you must meet. Firstly, you need to spend a minimum purchase price of €250,000.
Health insurance cover is also mandatory, and you cannot have a criminal record.
Upon receipt of the Golden Visa, you are free to either live in the property or choose to rent it.
Of course, this is a very basic explanation of the process.
Much the same as buying a home in England there are a lot of hoops to go through before completion.
You will still require a survey, payment of any stamp duties (or transfer tax), completion of the acquisition contract in the presence of a notary public, registering of the property title deeds and notifying the tax authorities.
For further information and greater detail on how the purchasing system works and what you are required to do click here.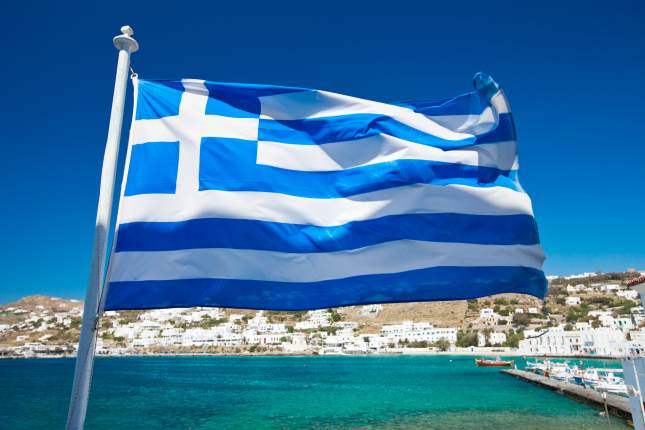 Language Barrier
This is something you will need to address way before you actually relocate to Greece.
Everything is that much simpler if you have at least a basic command of the Greek language.
You will find that local people will respect you for trying and will be more than happy to help you out.
The longer you stay in the country the quicker you will pick up the language.
You can go to group classes, take private lessons, or sign up for an online course.
Any of these methods are great, just as long as you make the effort.
Once you have the basics, you can start delving deeper and perhaps learn to not just speak Greek but to write it also.
In some ways, Greek is actually not that difficult to learn. Many words we use today come from the Greek Language.
Specifically, Greek mythology has had a tremendous influence on the English language.
Fury, Europe, chaos, echo, and many many more words we use today originated from ancient Greek.
There is no time like the present to start your Greek language journey, the benefits will far outweigh the effort required.
Working in Greece
Getting a job in Greece is not easy and almost impossible if a company does not sponsor you.
If you are lucky enough to have the opportunity, it can be an incredibly rewarding adventure even if it is for a few years.
Most employers will only employ a foreign national if there is a vacancy that no Greek or EU national can fill.
The employer has to inform the Ministry of Labour of the position.
They then determine if it is necessary for the employment to be made.
Within 4 weeks of your arrival in Greece, you must register with the local police department.
You also need to undergo a medical examination, your employer must be present.
In the meantime, if the Ministry of Labour approves your application, the police will issue a work permit.
The permit entitles you to work for one year following which it can be renewed up to a maximum of five years.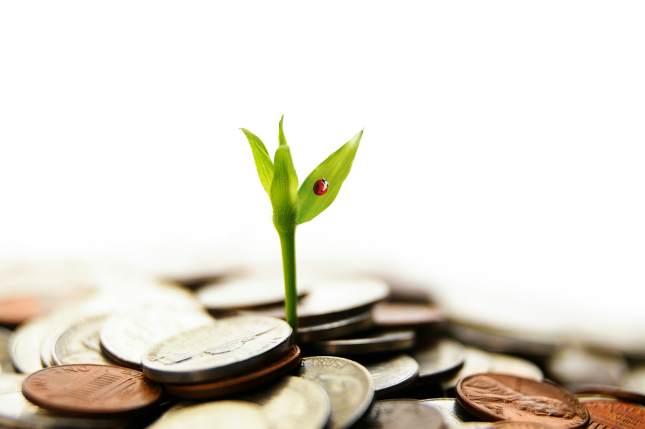 What Can You Expect to Earn?
Salaries are not as well paid as they are in the UK and Greece has no lower income tax threshold, meaning you pay tax on everything you earn.
The average salary in Greece is approximately €34,982 per year, with the most typical earning being around €18,117.
To offset the drop in earnings, the cost of living in Greece is cheaper compared to the UK.
Plus, you will likely spend less on utilities, particularly when it comes to the heating bill for obvious reasons, it is much warmer for a longer period of the year.
If you do want to give working in Greece a try, you should start your search for a job with OAED, the Greek government's Manpower Employment Organization.
OAED issues an annual list of regions and professional fields which lack suitable candidates from Greece.
You can sign up with them and receive notification of any positions which might suit your skills.
Other methods of gaining employment are via online recruiting agencies. There are several to investigate including Job Find.
Fingers crossed you are successful!
Healthcare in Greece
The healthcare provision in Greece is almost all free of charge and following significant changes in 2000, it is now very good quality.
As with the UK, it uses a mix of public and private healthcare providers.
Expats living in Greece for longer than three months can access free or affordable public healthcare in the same way that Greek citizens do.
To access the free system which is called EOPYY (the Greek National Health Insurance body), all working residents must pay compulsory social insurance contributions.
You will need to supply your Greek National Insurance number or (AMKA) to your doctor.
In addition, if you are covered under EOPYY you are free to join a GP practice and will receive either free or subsidised tests and scans.
Prescriptions for most are not free, you generally pay around 25% yourself the rest is paid by the health care system.
Many ex-pats opt to pay extra and go down the private health insurance route.
Private care negates waiting lists and members are cared for amid the best facilities Greece has to offer and almost always have access to an English-speaking professional.
It is expensive to go private and costs around £3000 per person or you can purchase family cover for a combined price of around £9000 per annum.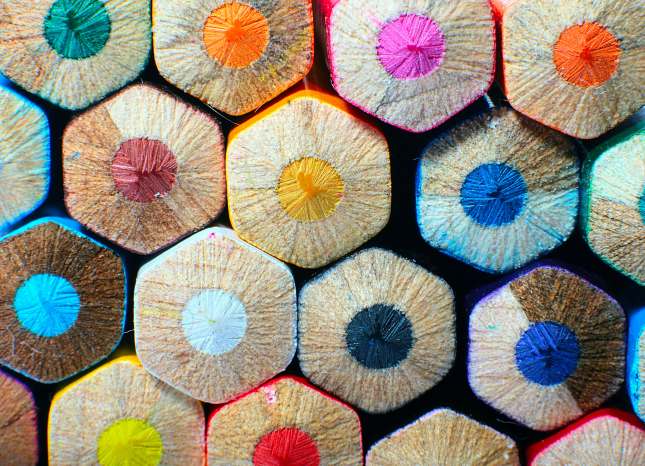 Studying in Greece
Studying in Greece is a fantastic experience.
It expands the mind, looks impressive on your future CV, assists in learning a new language, you meet new friends, and Living in a foreign country on your own will give you a newfound sense of independence.
All of these skills are benefits you will carry forward with you for the rest of your life.
Applications are received from all over the world from people eager to embrace this magnificent and ancient cultural destination.
Greece provides some excellent undergraduate and graduate degree programs, and multiple opportunities for tuition-free studies.
Your application needs to pop! It is the first impression the academic staff of your chosen institution will see, so making it a good one certainly helps.
Obviously, you need to meet the entry requirements and provide proof of previous study and examination results. This is no different from applying to study at a UK university.
You can apply to multiple universities or colleges before making your fainal choice.
Popular institutions are the International Hellenic University of Greece, the University of Crete, and the Aristotle University of Thessaloniki. They each offer financial aid for their foreign students.
Study costs are cheaper than those in the UK with undergraduate courses typically costing around £500-650 per year.
Degree courses are more expensive but still reasonable at around £1000 – £1500 per year.
The UK also runs a scholarship scheme for UK students wishing to study abroad.
You can find out more about UK scholarships abroad here.
Visas
The correct visa you need to apply for will depend on the length of your trip to Greece and the reason why you are travelling there.
We have already talked about the Golden Visa program, but there are two other Greek visas you can apply for.
There is the short-stay Schengen Visa. This will allow you to stay for a maximum of 90- days and is generally used for tourism purposes.
As long as you do not stay longer than the allotted 90 days, it can also be used to visit family and friends, study, or for medical reasons.
The National Visa is for those who want to stay for longer than the 90-day period.
This visa is for those who have landed a job in Greece or are studying long-term in the country.
Applying for a National Visa requires you to also apply for a permanent residence permit.
If the whole business seems overwhelming, you can use a professional visa company.
They take all the hard work out of the equation.
Try Greece Visa.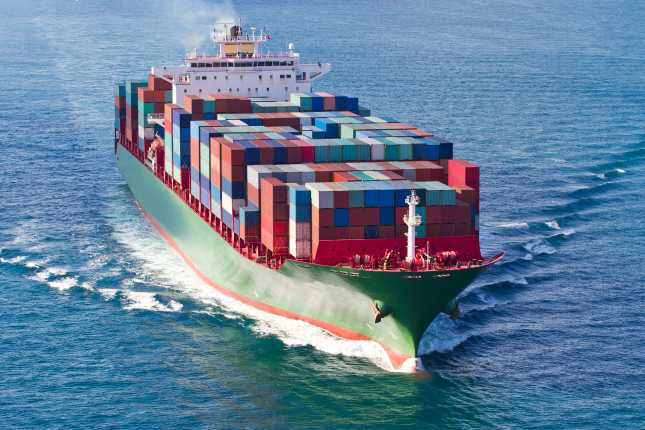 Transporting Your Belongings to Greece
The last thing to do on your road to emigration is to arrange to transport all your belongings to Greece.
Having all your familiar personal effects surrounding you in Greece will definitely make the transition a little easier.
You will require help from a reputable mover and one who is a member of BAR and FIDI.
Members of these organisations are required to perform their work to very high standards and are audited on a regular basis to ensure these standards are met.
The first thing you need to do is to get several quotes in order to compare costs.
The quotations are calculated on volume not weight, so the more you take with you the more you will pay.
You need to arrange for a surveyor to visit your home so that he can ascertain the volume correctly.
Alternatively, it has become increasingly popular for companies to undertake a virtual tour of your property.
Either way, you should receive your quotation within a couple of days.
If you accept, a move date will be set.
What to Expect
When the day arrives, a professional removal team will arrive to wrap and pack all your belongings for the long journey to Greece.
An inventory for customs will be prepared as each box and item is loaded onto their vehicle.
Household goods are generally shipped in containers by sea.
Transit times will be calculated on which method is used.
Where exactly in Greece they need to be moved to will also be considered.
Each European removal company will have its own preferred partners in Greece with whom they work closely.
You will be notified as to who they use and appointed a contact in Greece as you will need to be in the county when your precious effects arrive.
Your consignment will have to be customs cleared before it is allowed to be delivered to your new home.
Provided you have owned and used your belongings for at least six months there will be no importation tax to pay.
Any new items will be subject to tax depending on their value.
Keeping hold of any receipts or invoices of new items to prove their worth will assist the Greek customs officials in ensuring you are not overly taxed.
It is important to point out that there are restrictions as to what you can or cannot import into Greece.
Being aware of what is illegal/prohibited will ensure you don't attract any financial penalties or at worst a prison sentence.
A copy of the rules for the importation of household effects into Greece can be found here.
Your surveyor
Moving abroad is a stressful business so your friendly surveyor will be a good point of contact for you.
He or she should also be able to answer any customs questions you may have when they visit.
Passports
There are changes to the passport regulations since the UK left the European Union.
You and each member of your party will require a passport that has at least 6 months of validity from your date of arrival in Greece.
It must also be less than 10 years old on the day you enter Greece (check the date of issue).
If your passport does not meet these important requirements, you will need to apply for a new one as soon as possible before travelling.
As a footnote, Covid 19 rules have now been relaxed, from 15 March 2022 onwards, arrivals in Greece are no longer required to complete a Passenger Locator Form (PLF).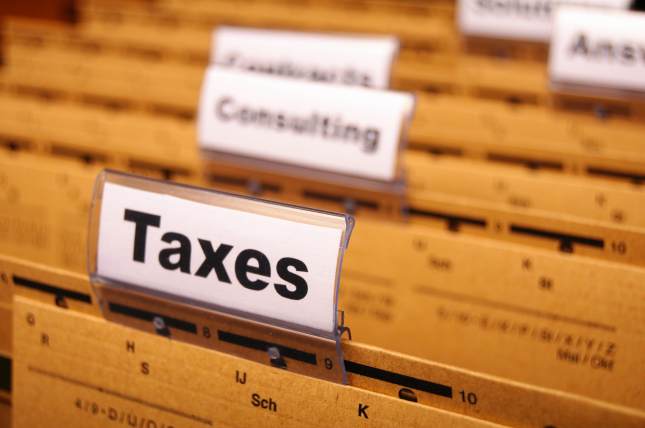 Taxes
There is no getting away from paying what is due to the government no matter where you live in the world.
Your taxes have to be paid on time and the correct amount must be submitted.
All permanent residents pay tax, as do those who have spent more than 183 days in the country.
Obviously, the amount you are expected to pay will vary depending on your salary.
The main ones are Income tax, Social Security tax, Vehicle tax, and Capital Gains tax (taxes on inheritance, lottery gains, and the transfer/purchase of real estate).
VAT is levied on the prices of services and products all must be paid, currently, it stands at 24%.
Other taxes could also apply to you.
It is important to find out exact details well before you arrive to avoid any nasty surprises in the future.
You may wish to appoint a tax representative.
Much the same as a personal accountant, they can file your tax returns for you as well as offer you all the advice you need to avoid inadvertently not paying what you should.
To thoroughly familiarise yourself with Greek Tax law and to find out what you might have to pay, visit Trainio.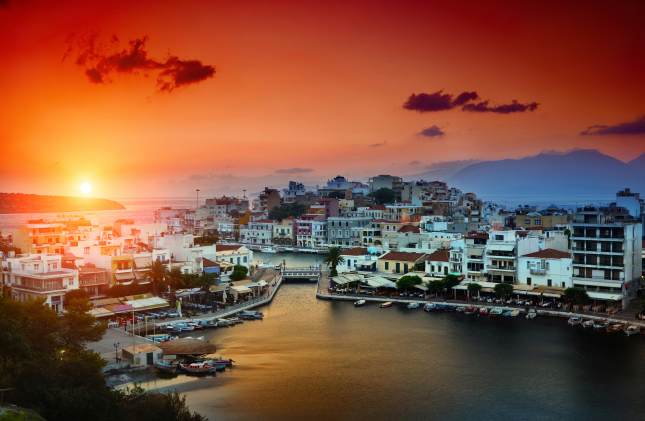 Weather in Greece
Greece enjoys an average of more than 250 days of sunshine a year.
Summers in Greece are typically very hot.
In the hotter months of July and August, temperatures average between 30 to 35°C.
However, it isn't uncommon for temperatures to reach 40°C and above.
Another advantage of moving to Greece from UK is the proximity to the coast!
Regardless of where you are in Greece, you will never be more than 85 miles away from the coast.
This ensures a strong sea breeze to ensure the scorching heat is more manageable!
Exchange Rate
When moving to Greece from UK, or any other country with a different currency, making sure you get the best exchange rate is pivotal to starting your new life on the right foot.
The current exchange rate for GBP to Euros is £1 to €1.19.
It may even be the defining factor between buying your dream home or not.
White & Company has an exclusive arrangement with Currencies Direct.
Simply follow the link to see what additional savings you can make compared to using your high street bank.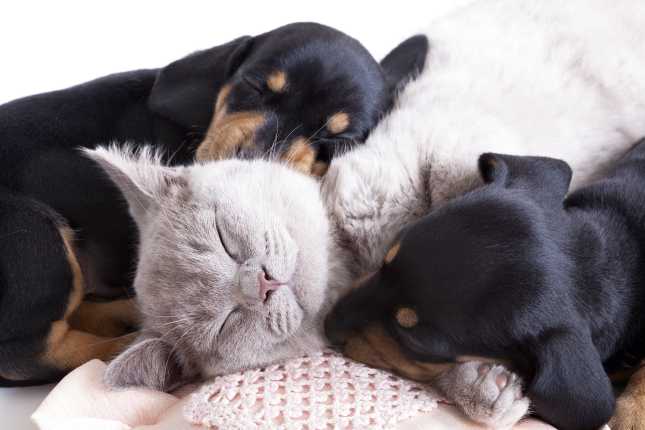 Bringing Pets to Greece
If you are moving to Greece from UK with a pet, there are numerous different criteria to follow.
Your pet will need to have a pet passport prior to moving to Greece from UK.
It is also imperative that your beloved pet is microchipped prior to moving abroad.
Before the move ensure that your pets are up to date with their vaccinations.
These include rabies vaccinations as they will not be permitted to move abroad without them.
You will finally need to be sure your pet has up-to-date health certificates.
Following these tips will ensure no hiccups when bringing your beloved pet with you when moving to Greece from UK.
Moving Day
On the day of your big move, an expert member of removals team will pack and wrap all of your belongings for you.
Reducing some of the stress and strain out of this part of your move will help to ease your mind.
If you decide to pack some of your personal items yourself if you wish it is important to leave the boxes open.
By doing this, the member of our team can record the contents and then number the boxes accordingly on the inventory.
Shipments to Greece are always packed into containers.
These will arrive by ship at the nearest port of entry to your residence.
The time scales vary as vessels are bound by sailing timetables; it can take several weeks.
Once arrived at the appropriate port of entry, your goods get transferred to customs for clearance.
If customs have no issue with the contents of your shipment, your belongings will be collected and delivered to your new home by one of White & Company's trusted removal partners.
You are then all set to begin your new life in Greece.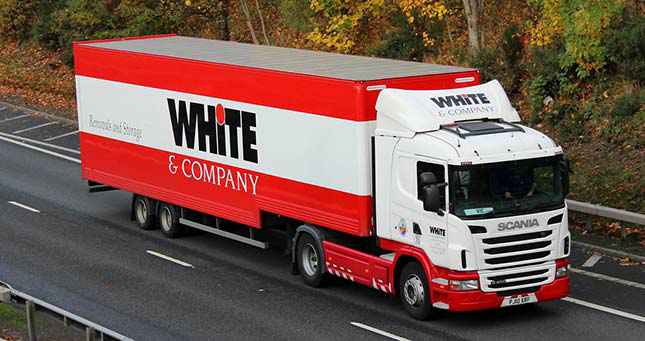 Are You Ready to Get Moving to Greece from UK?
Are you thinking of moving to Greece from UK?
Moving abroad can be hectic for all involved.
That's why White & Company are here to help your move to Greece from UK be as stress-free as possible.
Over the years, White & Company has positioned itself as the international removals firm of choice for removals worldwide.
Our experience is second to none. As members of BAR, FIDI and OMNI, White & Company have been relocating people to destinations worldwide for 145 years.
Our experienced teams located across the UK will pack and prepare your valuable, fragile and bulky furniture ready for export
To find out more about how we could get your dream move underway, don't hesitate to give us a call today.
Alternatively, fill out a quick quote form or chat with our Bot and we'll get in touch with you straight away.