Originally named Bytown, Ottawa has been the capital of Canada since 1857, when Queen Victoria declared it so.
Ottawa has consistently been rated as one of the safest places to live in the world as well as the second Best Place to Live in Canada in 2018 by Moneysense.
It is the second-largest city in Ontario, after Toronto, and is the fourth largest city in Canada. The population stands at just under a million, but for such a large city it has a rather small-town feel.
Home away from home, Ottawa will make for a new and exciting life here in Canada. Start a family, build your career; retire, there are many reasons why you would end up moving to Ottawa.
Just in case you're not convinced yet, here are nine reasons why moving to Ottawa is the right move for you: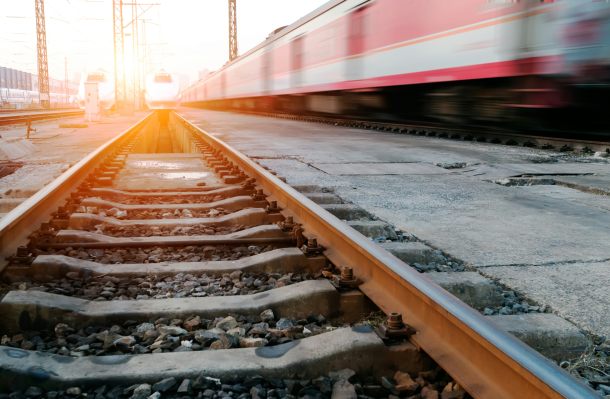 World-Class Transportation
The public transportation here is phenomenal. Many say you can get from one side of the city to the other in 20-30 minutes…. In rush hour!
Ottawa recently regained an electric rail transit system in September 2019. Delayed by two years, this service plans to reduce the amount of traffic in Ottawa by offering an alternative form of transport.
On top of this, Ottawa is home to four airports, a major bus terminal and two major train stations. You definitely won't struggle to use public transport out here.
Diverse City
Canada is the country that is well known for accepting everyone from everywhere.
Diversity is far more prevalent within Canadian cities than most other cities around the world. In Ottawa, 24% of the population are foreign-born.
The rich diversity, through religion, linguistics, and ethnicity, has created an exciting and modern cosmopolitan city that appeals to people from a variety of backgrounds.
Ottawa is complete with its own little Italy and Chinatown, creating a fantastic array of shops and restaurants. To be Canadian is to be multicultural.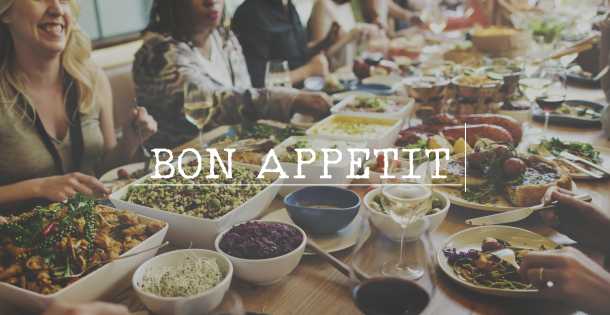 Foodie Heaven
Speaking of food, where better to find food from every corner of the world than Ottawa.
Travel to Chinatown and visit Sansotei Ramen for a taste of Japan; or why not visit Saigon Boy Noodle House and taste the authentic Vietnamese Pho, sure to warm you up on the coldest of days.
Looking for the best advice? Why not find out from the locals themselves? There will be no better opinion than those who live in the area, so make friends and discover some of the fantastic restaurants in Ottawa.
Festivals All-Year-Round
If you're looking for the city of celebration, then moving to Ottawa is right for you.
There is no shortage of music festivals here with the International Jazz Festival; Ottawa Chamberfest and Royal Bank Bluesfest.
Love the outside? Winterlude is Ottawa's grand outdoor celebration that is held during the first three weekends of February. The Rideau Canal freezes over and becomes the world's largest naturally frozen skating rink.
With much more throughout the year, such as Animation festival and Tulip Festival, there is never a dull day here in Ottawa.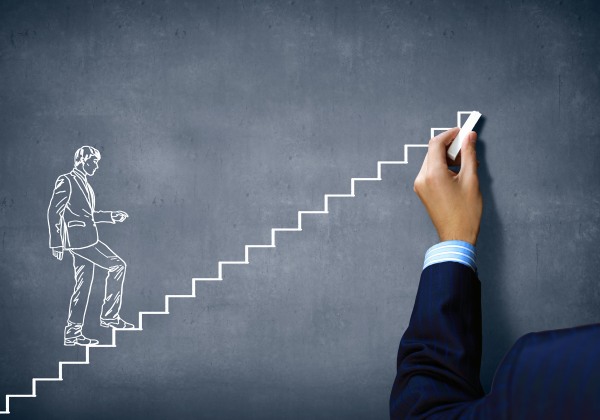 Career Prospects
Ottawa is home to the centre of Politics within Canada, which tends to be tagged along with the Capital City label.
The labour market is strong here, which means that getting a job here can be difficult. However, with such a wide variety of employment options from Industry to IT, finding a job will just take some patience.
If you manage to secure a job here, there should be plenty of progression opportunities available to you. Moving to Ottawa means a brilliant quality of life awaits you.
VISAs and Permits
There are three ways you can move to Canada from the UK:
1) Permanent Residency – This can be obtained through the Express Entry Programme (which requires an invite) if you have valuable skills in your trade or via family sponsorship.
2) Work permits – These permits will allow you to work in Canada for a specific period of time. After working here for 12 months, you can apply for residency through the Canadian Experience Class (CEC) section of the Express Entry Programme.
3) Study Permits – These allow you to study at approved institutions, with the possibility to work during and after your studies. This can also be transitioned to a permanent residency permit.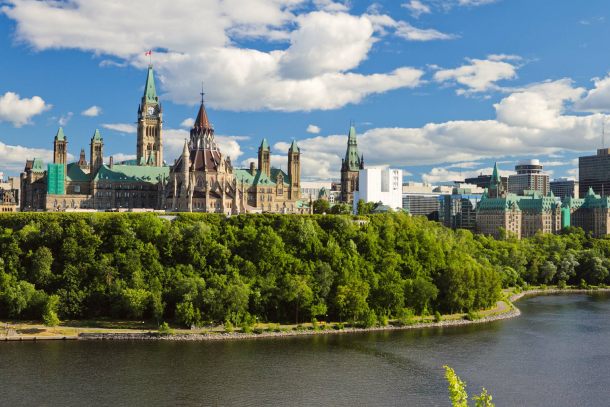 Life in Ottawa
Rent prices are half that found in London; general expenditure is far cheaper in Ottawa compared to London, meaning you'll have more money left at the end of the month.
Home prices are on the rise in Ottawa. House sales are usually subject to a quick close, and while this was once rare in Ottawa, it's quickly becoming the norm.
If you're looking to buy, the average house price is C$487,438 (£290,175); which is not too far off the average house price in the UK, at £230,000, and far far less than that of London, which stands at £644,215.
Be Prepared for the Extremes
Moving from England, you'll notice one significant change.
Each of the four seasons here are somewhat distinct, unlike the overcast that could describe any day of the year in the UK.
Ottawa does not sit on the shore of Lake Ontario and therefore doesn't benefit from less harsh winters like those of the cities on its shores.
Summer sees high temperatures, with the hottest recorded being 37.8oC. Winters can be harsh, with snow depths higher than 1cm for 120 days of the year. However, you'll often see clear sunny skies throughout winter.
A benefit of Ottawa's north location means it suffers far less from smog. The air quality here is astounding in comparison to Toronto.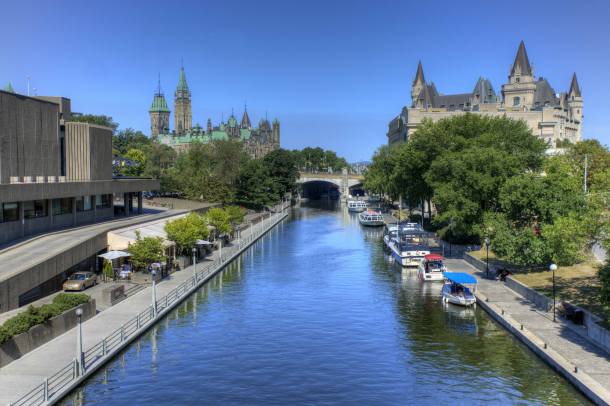 Moving to The Capital of Canada?
Moving to Ottawa will be smooth and stress-free with the help of White & Company.
Over the years, White & Company has positioned itself as the international removals firm of choice for all Removals to Canada.
Our experience is second to none. As members of BAR, FIDI and OMNI, White & Company have been relocating people to destinations worldwide for 145 years.
Our experienced teams located across the UK will pack and prepare your valuable, fragile and bulky furniture ready for export
To find out more about how we could get your dream move to Ottawa underway, don't hesitate to give us a call today. Alternatively, fill out a quick quote form or chat with our Bot and we'll get in touch with you straight away.