Are you moving to Portugal from UK?
In this article, we provide you with all of the tips and tricks needed to make moving to Portugal from UK run smoothly in 2022.
If you are moving to Portugal from UK, you are in for a real treat!
This stunning country houses some of the most scenic locations in Europe.
Moving to Portugal from UK offers a unique and rich history unlike anywhere else and has a culture that is definitely distinctive.
So, is moving to Portugal from UK straightforward?
Before you go, you must know as much about the country as possible.
This is why White & Company have created the complete guide to moving to Portugal from UK.
Moving internationally has also been made increasingly difficult during the last year thanks mostly to the impact of the global pandemic!
The impact that COVID has had across the globe will certainly have huge implications on any upcoming international moves you may have.
It is consequently essential that you are 100% certain that moving to Portugal from UK is right for you.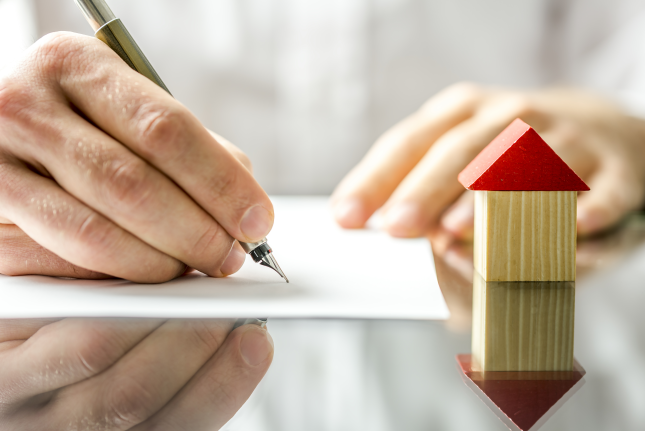 Accommodation and Buying Property
If you are in the process of planning a permanent move to Portugal, you are likely to be purchasing a home there if not immediately, then at some point.
Many who have long been considering a move abroad have found that Covid has given them the motivation to actually go ahead with the plan.
The Portuguese real estate market is well developed.
Thousands of Brits have already taken the huge step and made it their home.
Portugal enjoyed a period of property value rises, since the beginning of 2020.
This trend has been reversed as the Covid 19 pandemic has had a negative impact on property values.
The other factor to consider when it comes to cost is where you will be searching for a home.
As with all countries, your location will impact how much you pay, the rule of thumb is the further inland you go the more you will get for your money.
There is no shortage of property types from quirky farmhouses to the utmost in luxury apartment living.
The process of purchasing is relatively easy even though UK citizens no longer have an automatic right to live in Portugal.
The good news is that Portugal has some of the most attainable residency requirements of any EU country.
You don't necessarily have to live in the country in order to be able to buy a property, but there are restrictions. You are able to spend 90 days out of every 180 days in the country without needing a visa.
For those moving on a permanent basis, a visa is the only way you can stay in Portugal long-term.
To gather further information regarding the purchasing click here.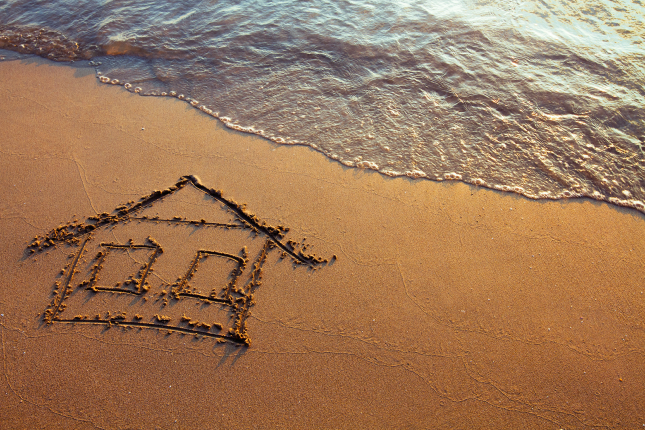 House Prices
Although prices are not quite as low as some parts of France and Spain, Portugal does have its "bargain areas".
Each region of the county differs but two of the cheapest areas are inland.
Centro and Alentejo, are good examples. In these places, house prices are around half of what you would pay in the Algarve.
Euros 115,000 (£95,960) will enable you to purchase a ready to move into three-bedroom apartment in Centro, located in a typical residential area of the city, close to shops and numerous services.
A similar home in Alentejo, is even cheaper at Euros 70,000 (£58,000)
For most of us, the dream is to own a home by the sea, but they do come at a premium.
One of the more reasonably priced locations on the coast is Luz, situated on the southern tip of Portugal.
In Luz, you can buy a two-bedroom apartment with panoramic sea views for Euros 160,000 (£133,50).
The Algarve is by far one of the most expensive regions of Portugal.
The beautiful Algarve has plenty of stunning areas to choose from however, you can expect to have to pay around Euros 300,000 (£250,300) for a nice 2-bedroom apartment.
These prices are just a guide and are based on homes which you could move into immediately.
It is entirely possible to find an absolute bargain if you are willing and able to carry out renovation work yourself.
A project can be snapped up for as little as Euros 30,000 (£25,000), a great investment.
Take a look at these popular real estate agent websites and see exactly what you can afford for your budget: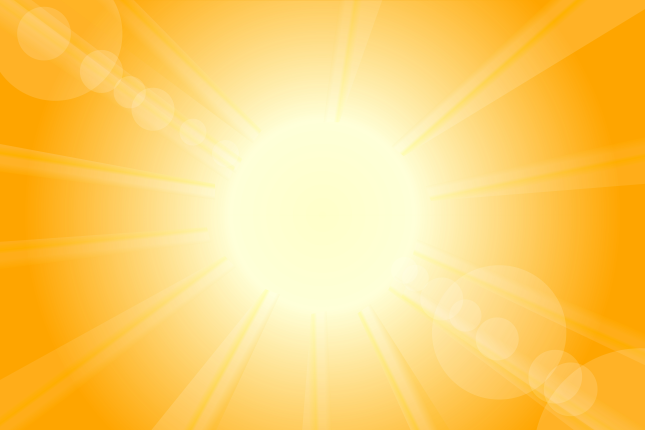 Weather in Portugal
The climate is one of the key benefits of living in Portugal and it is considered to be one of the warmest counties in Europe.
The weather does vary slightly from region to region and from coastal to inland towns and villages.
Spring is wonderful in Portugal. Not too hot not too cold but with plenty of sunshine.
Summers are hot with temperatures reaching well into 80 degrees.
A shady spot by the ocean or swimming pool with a cool drink is the order of the day during the Portuguese summer.
Autumn is the perfect season for exploring the country.
Generally, temperatures are between 60-70 degrees, and only occasionally is a jacket required.
Winter is mild but somewhat unpredictable.
Some warmer days can be expected but you will need to pack wet weather clothing as it does tend to rain hard when it comes down.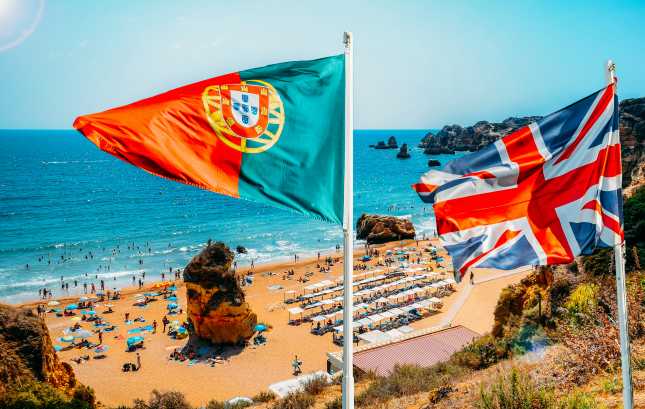 Language Barrier
If your goal is to relocate permanently to Portugal, then learning how to speak the local dialect is going to be incredibly important as it is one of the requirements attached to obtaining permanent residency.
Learning a new language can be a challenge for some and easy for others.
They say that compared to other languages; Portuguese is one of the easier to learn.
One of the things that makes Portuguese relatively easy for an English speaker to learn is that since they both have roots in Latin, they both share a lot of similar words.
You already know quite a lot of Portuguese words without realising it!
It will also make day-to-day life so much easier for you. Plus, it will assist your integration with the local culture and people.
As it is mandatory to at the very least be able to make yourself understood in Portuguese, so you need to start lessons as soon as possible.
Many schools and colleges in the UK offer classes and there is also plenty of online help too.
Babbel and Duolingo are both excellent online sites and easy to use.
Have a go and you will surprise yourself at how quickly you can master this incredible language.
Visas
The Portuguese immigration system is like that of many other EU member states.
Now that the UK has left the EU, there is a little more "red tape" to traverse before you can attain permanent residency.
There are several types of visas available depending on your particular circumstances.
The D7 is arguably the most accessible visa.
It is available to anyone with a regular, preferably passive, income that is equal to or more than the Portuguese minimum wage.
This is €700 (£583) per month.
However, if you are planning to relocate permanently, you need to first gain temporal residency.
You need to do this before you can proceed to apply to become a permanent resident.
Residency can also be obtained by marriage, work, retirement, investment, or study.
These visas are always short-term, usually only 3 or 4 months. They are issued by a Portuguese Embassy for the sole purpose of granting the applicant entry into Portugal before registering as a resident.
Once a foreigner enters Portugal with their temporary residency visa, they have four months to register at the Immigration and Borders Service (SEF) to get their residence permit.
Holders of a temporary visa must wait 5 years before being eligible to apply for permanent residency.
Within this period, you must not be convicted of a major crime in Portugal; you must have a place of abode in Portugal and also a financial means to sustain yourself.
It is required that you have a basic command of the Portuguese language.
There are a number of documents you need to submit along with your visa application.
The Portuguese Government website has all the information regarding the documentation you need to accurately apply for your visa along with all sorts of other helpful information about a full-time move to Portugal from UK.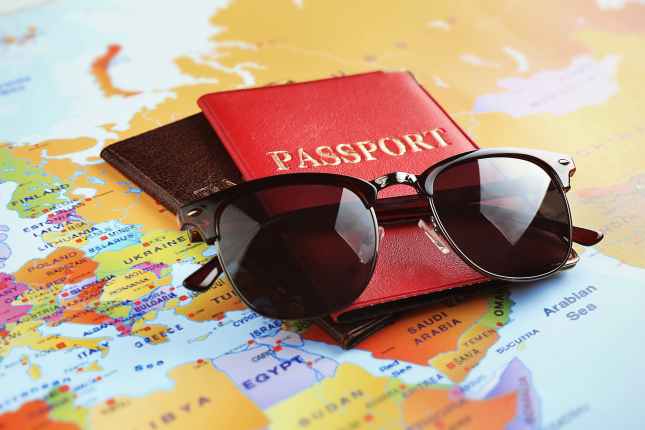 Passports
If you are going to travel to Portugal several times for reconnaissance reasons i.e., fact-finding missions and to visit different parts of the country before you decide where you are going to settle. It is imperative that you check the validity of your passport.
The situation for UK citizens may change following our exit from the EU, but for now, you can stay in Portugal for a maximum of 90 days on your passport only.
As per the UK government's instructions, your passport must be valid for at least six months before departure.
Another point to mention, and a very important one is the current Covid situation.
Boris Johnson may be steering Britain towards ending all restrictions however, other countries are not moving as fast.
Check before you travel. Portugal's current Covid entry restrictions and requirements can change quickly.
The UK Government website (www.gov.uk/foreign-travel-advice/portugal/entry-requirements) is incredibly helpful as it posts the most up-to-date information, not just surrounding Covid but other travel advice as well.
It is wise to visit the site regularly before your departure.
Healthcare in Portugal
You may be wondering what the health care system is like in Portugal?
It is very good; standards are high, and it incorporates both public and private healthcare services.
In 2018, the system ranked 13th on the Euro Health Consumer Index.
Healthcare is funded through general taxation as well as from Portuguese social security contributions paid by working residents.
There are some exemptions such as retirees and those on very low incomes.
To gain access to the Portuguese National Health Service, you must be a legally registered resident.
There are some instances where you may qualify to receive subsidised health care support. If for instance, you work in the public sector, the police force, military, and banking.
You can also opt to pay privately for your healthcare either fully or on a supplementary basis.
Although the system is free most of the time, due to several recent changes, charges have been introduced for some services, so you might be expected to contribute a portion of the expense privately.
To register for public healthcare in Portugal, you first need to register with Portuguese Social Security (Seguranca Social) to get your NIF number (equivalent to a UK Tax Number).
Again, the UK government has plenty of information to assist with your health care needs in Portugal. www.gov.uk/guidance/healthcare-in-portugal-including-madeira.
Plus, you will find a huge amount of information from ex-pat platforms as well, so you will be fully au-fait with everything health-care-related before you arrive in Portugal.
Working in Portugal
Working in another country is beneficial in so many ways.
The excitement of living in another country, learning new skills, increasing your cultural awareness, and expanding your professional network are just a few of the reasons you may want to work in Portugal.
But what are working conditions typically like?
Similar to those of the UK, the average worker has a 40-hour week based on 8 hours per day.
Full-time employees are entitled to an annual leave of 22 days.
This can more in some companies, on top of the compulsory nine days of public holidays.
There is the opportunity to gain employment in many sectors.
However,tourism is one of the areas where the most jobs are to be found.
Whether you are looking for full or part-time work, jobs supporting the millions of holidaymakers who flood the country annually are plentiful.
They also often do not require a massive amount of skill.
There are plenty of jobs in other secotrs.
If you have experience and qualifications in the telecommunications industry, real estate, aerospace, and biotechnology you will find these sectors are in-demand currently.
Lisbon in particular has developed into a start-up hub in recent year.
IT has fast become one of the country's key growth areas, another sector to consider if you have the correct credentials.
If you've gained some basic childcare experience, you may also be able to find work as an au pair, a fantastic experience.
Employment Opportunites
Portuguese employers will always attempt to fill available positions with Portuguese candidates.
However, this is not always possible.
If you are searching for work and have qualifications in healthcare, communications, or hospitality, you are in luck because currently there are shortages of staff for these jobs.
The other area to consider is teaching English. There are a number of English language schools in the country, particularly in cities and large towns.
To teach you generally need an undergraduate degree and a TEFL certification.
Just remember that if you're from outside the EU, you'll need to look for and secure a job before moving to the country and you will need a long-stay visa.
Happy job hunting!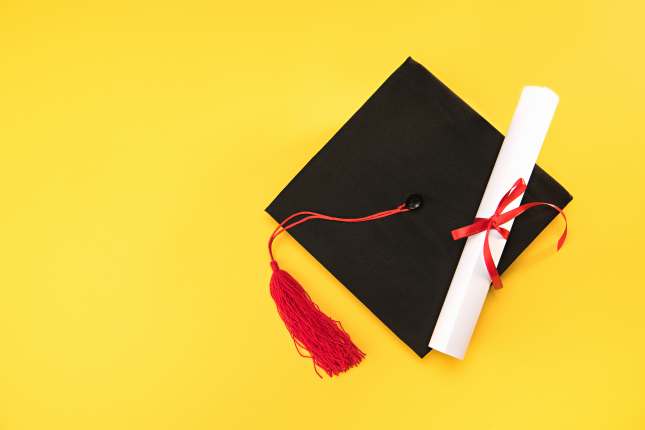 Studying in Portugal
Over 50,000 international students choose Portugal as their "study abroad" destination every year.
Undergraduate, graduate or post-graduate degrees are offered at almost all universities.
Most programs are taught in Portuguese.
But several are in English, especially at the graduate level.
There are plenty of universities dotted across the country in some fabulous locations.
Each has its particular strengths and area of expertise.
For courses that are longer than 90 days, you need a residence visa. Apply for this through your nearest Portuguese Embassy or consulate.
You might want to opt for a large university. Lisbon university is a fantastic place for foreign students. There is a good choice of courses, but it does specialise in engineering and technology, computer sciences, physics, and mathematics.
Lisbon is a prime location so when you have time off from your studies, you can make the most of what it offers. Museums, culture, nightlife and of course the cuisine and beautiful weather.
You might feel more secure studying in English.
University
The University of Beira Interior, located in the city of Covilhã, is one of only a few universities that offer courses in English for undergraduate studies.
Beira University is hard to get into for this very reason, there are thousands of applicants annually. It has an exemplary reputation.
The average cost of studying at a public university in Portugal will differ slightly from region to region.
As a guide, for a Bachelor's or Master's degree, you can budget for approximately – €1,750 per year (£1457).
PhDs are a little more expensive, between €3,000 – 4,500 per year (£2,499 – £3,748)
Students enrolled in a part-time program at a public university in Portugal should expect to pay about 70% of the fees a full-time student would pay.
No matter how or where you choose to conduct your studies, you are going to enjoy the experience of a lifetime.
Taxes
The UK and Portugal have a double tax agreement.
This means you won't need to pay tax on the same income.
This is in both the UK and Portugal when moving to Portugal.
If you are a registered resident in Portugal you will be obliged to declare your global income to the Portuguese authorities.
This is regardless of what country this money came from.
Non-residents moving to Portugal will only pay tax on income earned in the country.
If you are accountable to paying tax when moving to Portugal, you will need to apply for a tax number known in the country as Número de Identificação Fiscal or a NIF.
You will also require a NIF if you plan on purchasing a property, opening a bank account or undertaking a long-term rental.
As well as the double taxation agreement, UK nationals could also be eligible for the Non-Habitual Residents (NHR) tax scheme. The Portugal NHR tax regime is a scheme that offers tax breaks to foreign residents, it has been very successful and there are now over 10,000 residents in Portugal that benefit from the scheme.
Banking
Exchange Rate
When moving to Portugal from UK, or any other country with a different currency, making sure you get the best exchange rate is pivotal to starting your new life on the right foot.
It may even be the defining factor between buying your dream home or not.
White & Company has an exclusive arrangement with an FX Firm, Currencies Direct.
Simply follow the link to see what additional savings you can make compared to using your high street bank.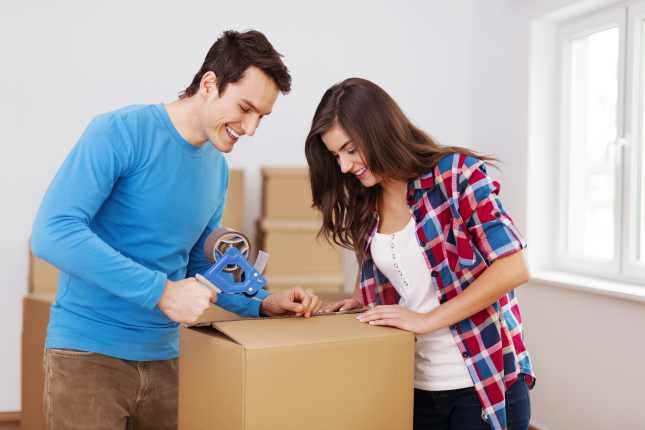 Transporting Your Belongings to Portugal
Moving overseas is of course a challenge but people do it all the time.
Getting all of your worldly goods to Portugal will help you feel more at home and that you really have fully relocated.
You can import your personal effects into Portugal duty-free.
Provided they have been owned and used for a minimum of one year and that they are for your continued personal use.
All newly purchased items will be subject to duties, and you must provide a receipt or invoice for these.
Well before you reach the packing and shipping stage of your relocation, you need to enlist the services of a professional European removal company.
There are many companies to choose from but not all are as experienced as White & Company.
Having been trading since 1871, they have managed to successfully move thousands of people not just to Portugal, but globally.
They are also active members of several well-respected industry regulators including FIDI, OMNI, and BAR.
This means you have complete peace of mind that your personal belongings will be well looked after door to door.
The first step is to arrange for one of White & Company's estimators to either visit your home or conduct an online survey.
A survey is required to estimate the volume of your shipment. The cost of your move will depend entirely on how much space your effects will take up in a container.
Once the estimator has calculated the size of your consignment, he will prepare a quotation.
If you are happy to proceed, dates can be set.
Moving Day
On the day of the move, a team of removal experts will pack and wrap everything for you, taking the stress and strain out of this part of your move.
You can pack some of your personal items yourself if you wish.
However, be sure to leave the boxes open.
This way the removal team can record the contents and number the boxes accordingly on the shipping inventory.
Portuguese shipments are always packed into containers to arrive by ship into the closest port of entry to your residence.
The time scales vary as vessels are bound by sailing timetables; it can take several weeks.
Once arrived at the appropriate port of entry, your goods get transferred to customs for clearance.
If customs have no issue with the contents of your shipment, your belongings will be collected and delivered to your new home by one of White & Company's trusted removal partners.
You are then all set to begin your new life in Portugal.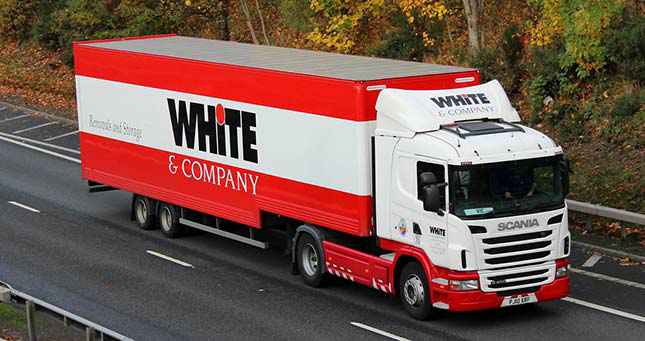 Are You Ready to Get Moving to Portugal from UK?
Are you thinking of moving to Portugal from UK?
Moving abroad is stressful for all involved.
That's why White & Company are here to help your move to Portugal be smooth and stress-free.
Over the years, White & Company has positioned itself as the international removals firm of choice for removals worldwide.
Our experience is second to none. As members of BAR, FIDI and OMNI, White & Company have been relocating people to destinations worldwide for 145 years.
Our experienced teams located across the UK will pack and prepare your valuable, fragile and bulky furniture ready for export
To find out more about how we could get your dream move underway, don't hesitate to give us a call today.
Alternatively, fill out a quick quote form or chat with our Bot and we'll get in touch with you straight away.