Latest Update: 7th May 2022
Are you thinking of moving to Scotland in 2022?
Whether you are drawn to the country for the fresh air, the stunning highland, or the welcoming locals, there is an abundance of reasons why people decide moving to Scotland is ideal for them.
We understand you may have some doubts about moving home.
It is therefore understandable to have even more worries when moving to a whole new country!
You are probably asking yourself what life is like when moving to Scotland?
We are here to help ease your mind.
Regardless of whether you know everything or nothing about life north of the border, moving to Scotland in 2022 is sure to offer something to appeal to you!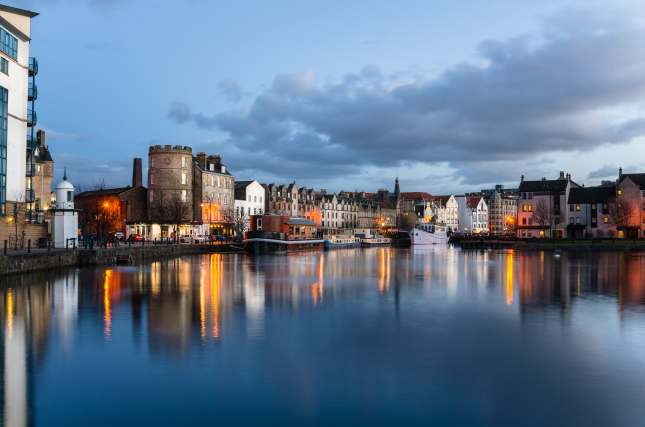 House Prices
It is important to do some thorough research before you attempt to buy a home in Scotland.
The process differs in several ways, so "forearmed is forewarned" as they say.
Zoopla has a very helpful step by step guide packed with advice and tips about purchasing a property in Scotland:
Apart from the actual purchasing process, the first thing you will notice about Scotland's property market is the cost. Prices are generally much lower when compared to the Southern half of the UK.
As is the norm anywhere in the world, you will pay more for a home if you choose to live in a city but, even Scottish city values are not quite as costly as London.
Numbeo, the cost-of-living comparison website, indicates that in May 2022, you can expect to pay 70.56% less for a similar property in the centre of Edinburgh than in London.
Some of the cheapest homes are located in Ayrshire where the overall average price of a home stands at £194,971 in May 2022.
According to Zoopla, North Berwick in East Lothian is considered to be among one of the costliest locations in Scotland.
You can expect to pay an average of £518,501 for a home here.
If you are planning to lease a property, you can also expect to be paying less.
Again, using London as a comparison, the average rental cost is very close to three times sitting at £887pcm, 49.25% lower than London's £1748 average!
One-bedroom homes can be rented from £695pcm and larger three bedroomed properties start at £1100pcm.
Cost of Living
Whether it is the weekly shop, housing or the price of clothing or entertainment, it is true that the cost of living is broadly cheaper than South of the border.
Unless you are lucky enough to land a high paying job, it is important to bear in mind, however, that your earning potential is also lower in Scotland too
Again, where you live will affect your expenditure. Scotland's cities are inevitably more expensive. Edinburgh is the costliest whilst Dundee, Glasgow and Stirling are among the cheapest.
Many make savings by living in less populated areas and making good use of Scotland's great transport connections and cost-effective public transport provision by commuting to work.
Scotland is home to more world-class universities per head of population than almost any country in the world and what is more, there are no university fees, another cost-saving potential.
Obviously, there is no set price for day-to-day supplies in Scotland.
Below is a list of some basic items and what you may pay for them:
1 litre of milk: £0.94
1 litre of petrol: £1.53
Loaf of Bread: £1.03
12 eggs: £2.03
a meal in a budget restaurant: £15
meal for 2 in a mid-range restaurant: £57.50
If you are out and about but have a limited budget, check out the following web site which lists all sorts of interesting things you can do and see for free!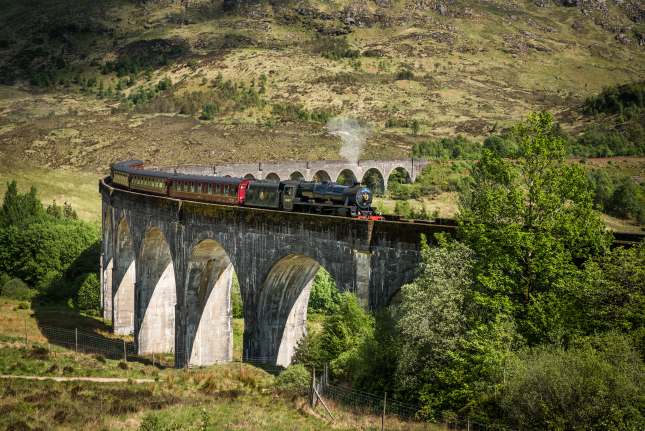 Getting Around
As well as major motorways that make inter-city travel quick and easy, Scotland also has 12 National Tourist Routes and the North Coast 500, known to be one of the world's most beautiful road trips.
The transport system in Scotland's most populated regions is of an excellent standard with busses, trains and major roads offering access to the majority of regions.
The extensive railway services (owned by Network Rail) link most of the country and extends on into England.
As of 2018, the total route length of the rail network in Scotland is 2,819 km (1,752 mi). 709 km (441 mi) of the rail network is electrified, and there are 359 stations.
Regular ferry services operate between the Scottish mainland and its outlying islands.
Scotland has five international airports operating scheduled services to Europe, North America and Asia, as well as domestic services to England, Northern Ireland, and Wales. With London only an hour away and Frankfurt only 90 minutes, so it is easier than ever to make that all-important meeting.
With so many wonderful and unique things to see it is good to know that getting around Scotland could not be easier, no matter what mode of transport you choose to take.
Nature and Wildlife
Coastal adventures, pristine untouched wilderness, mountains and valleys, from the highlands to the islands, you can't help being caught up in the drama of the landscape.
Plus, Scotland is every photographer's dream.
There are two national parks to discover teeming with wildlife.
Loch Lomond and The Trossachs National Park, created in 2002, and the Cairngorms National Park, created in 2003.
Unlike the national parks of many other countries, the national parks of Scotland are not areas of uninhabited land owned by the state.
The majority of the land is in the ownership of private landowners (including conservation bodies such as the National Trust for Scotland), and people continue to live and work in the parks.
Mountains are a common feature. Glen Coe is one of Scotland's most iconic and popular places.
Located in the West Highlands, its towering peaks, haunting history, abundant wildlife, and options for outdoor adventures are a powerful draw for many.
Rugged peninsulas and forests are home to elusive mammals such as Pine Marten and Scottish Wildcat, while its highland areas provide habitat for Red, Roe and Sika Deer, and rarities such as Mountain Hare.
Hiking routes such as the classic West Highland Way, the most popular walking holiday in the UK are the absolute best way to get up close to both nature and wildlife.
Clear crystal waters of the North coast easily compare to the Caribbean, but without the hot sun.
Sanna Bay, Sands Beach, Luskentyre and Sandwood Bay Beach are unrivalled and a must-see.
Not just for their beauty but whales, dolphins, seals puffins and many other species live in or alongside these waters.
Kayaking is a popular water sport; it provides rowers with a close encounter as some seals and dolphins have become quite used to being observed.
There is no doubt about it, Scotland comes to nature and wildlife, Scotland comes into its own.
Education
Although very successful, the school system in Scotland is not the same as in the UK. It has its own qualification framework that is separate from the one set for England, Wales and Northern Ireland.
It is another important area which requires some thought and planning before your move.
Distinct from the rest of the United Kingdom, Scottish education offers a characteristic emphasis on a broader free-thinking education to over 700,000 children across the country.
Like the UK it is mandatory for all children between the ages of 5-18 to attend school.
Children are taught under a system known as Curriculum for Excellence, which places an emphasis on interdisciplinary learning and skills development.
State schooling is free and unlike the UK, higher education is also fee-free up until the age of 25.
Over 50,000 students' study at Scotland's fifteen universities, some of which are amongst the oldest in the world.
Scotland's universities are complemented in the provision of Further and Higher Education by 43 colleges.
In 2020, 40% of Higher-level exam entries in Scotland were awarded an A grade, compared with 28.3% being awarded a B grade, and 22.3% a C grade
According to statista.
Here is a simple but helpful explanation of Scotland's education system.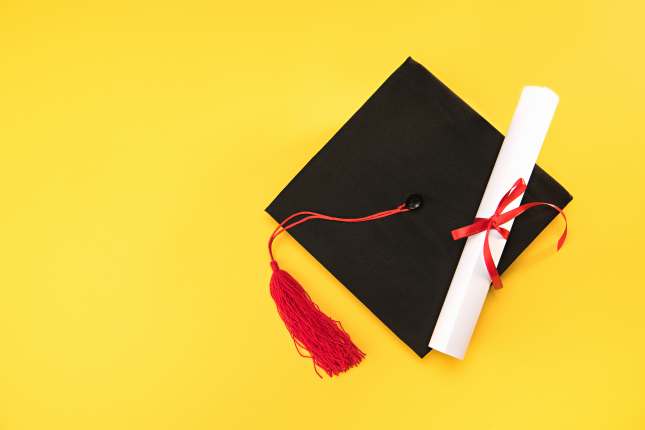 Tuition
Moving to Scotland means some different rules when it comes to universities.
Scotland offers free education for individuals with permanent residence.
This is a clearly a major bonus for any families planning on moving here.
If your children live in Scotland and go to any University in the UK, there education will be free.
On the other hand, if you live in England, you will have to pay regardless of where the University is.
Furthermore, Scotland offers world-class education!
Scottish Universities consistently rank very highly in the league tables.
The most prominent universities include the University of Edinburgh, Glasgow and Aberdeen.
Big Cities
Renowned for its famous cobbled streets, stunning castles, and a lively arts scene, Edinburgh, Scotland's capital, merges historical prestige with a cosmopolitan lifestyle.
The city has long been a leader in education and engineering and has also become an extremely popular location for notable individuals in the worlds of art and literature.
Edinburgh is quickly becoming one of the top destinations not only for Scots to relocate to but for people from across the British Isles.
This is largely thanks to the city's flourishing finance sector, the array of outdoor locales and affordable homes.
Whilst only the seventh most populated city across the UK, Edinburgh feels far less crowded than many major cities.
The city is also easy to navigate, thanks to the excellent transport network.
Residents can arrive in Glasgow in just under an hour by train and can even reach London in around 4 hours!
Residents of Edinburgh are in for a treat when it comes to nature.
There is a truly excellent range of nature and woodland trails dotted across the city. One of the best locations is Holyrood Park.
This 650-acre natural haven with its own loch, (extinct) volcano, cliffs and the ruins of prehistoric forts!
Glasgow may be your top pick if you are moving to Scotland.
Sitting on the banks of the River Clyde, Glasgow is the largest city in Scotland.
Once an industrial powerhouse lined with Victorian buildings, Glasgow has recovered from its post-war decline.
Key industries include commerce, tourism, culture, and sport.
Glasgow was also the proud host of the 2014 Commonwealth Games.
Packed with street art, stylish bars, and an excellent live music scene, Glasgow has escaped its reputation as an old town.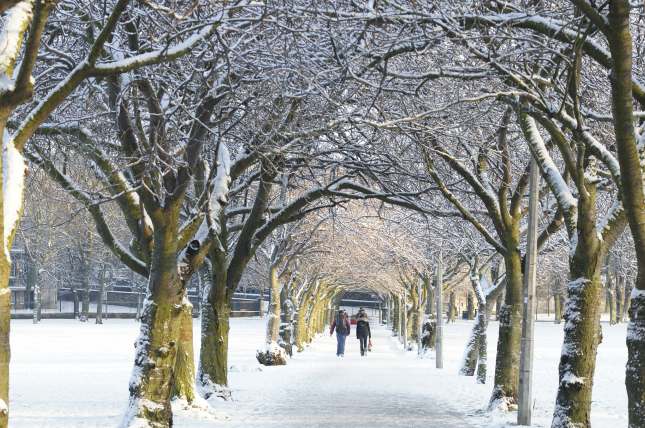 Weather
If you are moving to Scotland from within the UK, you will be happy to know unpredictable weather remains the norm!
However, don't be fooled into thinking Scottish weather is the same as the rest of the UK.
Moving to Scotland will certainly increase the likelihood of sledging!
Snow is a far more common sight here than it is further south.
Lovers of snow are sure to be satisfied when moving to Scotland!
It is far more common north of the border.
But it is not all snowmen and icy roads.
Summer in Scotland is certainly an excellent time of the year.
With a summer climate akin to the rest of the UK.
Moving to Scotland ensures residents can enjoy long summer strolls in the stunning highlands.
Scotland is also home to some truly stunning beaches!
Check out some of the best seaside locations here.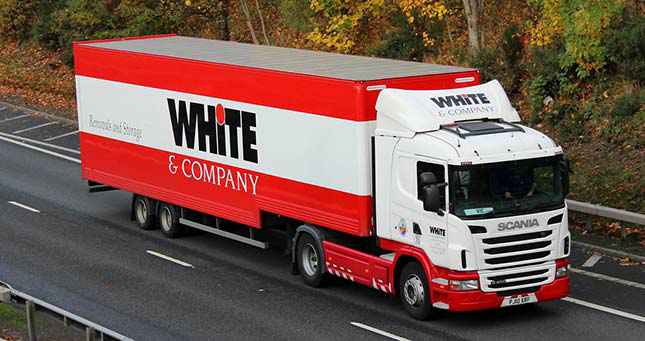 Ready to Start Moving to Scotland?
Have you decided to take the leap by moving to Scotland in 2022?
Moving to Scotland is an excellent choice for many.
Living here certainly has heaps to offer those who decide to make the move north.
Scotland offers its residents a wide range of outstanding properties, some outstanding activities to indulge in, top schools and some world-renowned locations to live in.
If you are thinking of moving to Scotland and have found your dream home, we are here to help you get moving.
You can start planning your move with the assistance of our Scotland Removals service from White & Company today.
White & Company are also happy to offer our new video survey service.
During these unprecedented times, we can safely conduct remote removals surveys.
We can gather all the relevant information for your move from the comfort of your own home.
So, fill out a quick quote form to see how we can get your dream move to Scotland in the works.