Are you thinking of moving to UK from Spain?
It seems like so much has changed in the last few years.
Numerous lockdowns have and changes to the way we live have really put things into perspective.
It is, therefore, no wonder that people are starting to review the things that are important to them.
For many this may be seeking new experiences, reconnecting with friends and family or getting onto the property ladder.
Whatever your reasons for considering moving to UK from Spain, we are here to help.
There have been some drastic changes to the moving process for EU citizens thinking of moving to the UK.
In this article we focus on those thinking of moving to UK from Spain, providing all the top tips needed to ensure the move runs smoothly.
We hope you find our moving to UK from Spain guide helpful!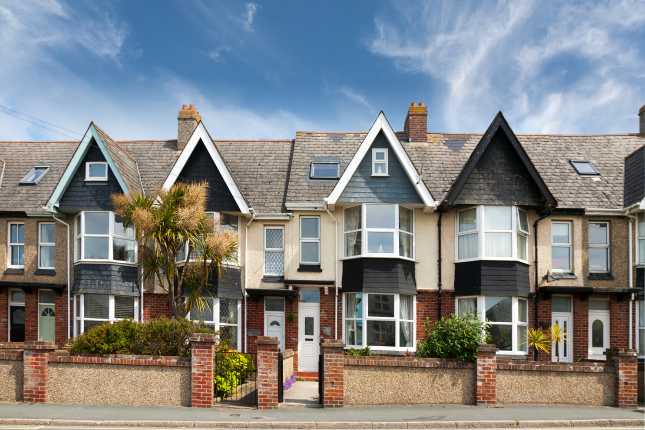 UK House Prices
No matter where in Spain you have been living it is almost certain that property prices were cheaper there when compared to the UK.
With the average price of a home in Britain costing well over the £250,000 mark, depending on where you are going to settle, it is likely that you will not get as much property for your money as you did when you moved out to Spain.
It is a good idea to ensure that before you leave Spain, you have sold your home there, that way, you will have a clean slate once you are back.
You can also get a head start on the house-hunting process well before you leave Spain.
By browsing popular marketing sites such as Rightmove you will get a rough idea of what to expect price wise and where to look to suit your budget.
The UK housing market has been through a period of soaring house prices over the past 18 months.
Fuelled by the "stamp duty holiday", many areas of the UK have seen record prices paid for homes as well as properties literally selling overnight.
However, towards the end of 2021 and the first months of 2022, there has been a marked change.
Rising inflation has made the Bank of England push the button on a base rate rise, potentially resulting in higher mortgage costs.
The mere threat of mortgage rate increases has had the desired effect and the housing boom has significantly slowed.
Is This a Good Thing
Slower price rises will provide some respite to prospective first-time buyers.
You might find they have a better chance of getting on to the property ladder in a less frenzied environment.
If you are struggling to save a deposit, it has become very popular in the UK for buyers both first-time, and those wanting to move up the property ladder, to purchase a home via an assisted purchase scheme.
One of the most popular is the part buy or shared ownership scheme.
This method allows you to own a share of a property and pay rent on the rest.
For more information on shared ownership and whether or not it would suit your particular circumstances, visit the Which website.
Rushing into purchasing a property within a short period of arriving home means you could end up making a costly mistake.
To avoid any mishaps, renting short-term will give you all the time you need to re-establish yourself and your family.
Letting a home offers the best opportunity to re-evaluate several things.
Where is best for you to live long term, and how much you can afford to spend on your new UK home.
No matter what, in the long-term owning your own home in the UK is still a good investment.
Cost of Living in the UK
It probably won't come as any surprise, unless you have been living in one of Spain's large cities, that as well as the cost of a new home, the general cost of living in the UK is going to be more expensive when compared with Spain.
The cost of living does vary from region to region and as a general rule the further North you go, the cheaper it becomes.
Here are a few price comparisons to consider before your move to the UK
Groceries cost as much as 20% more in the UK
Housing on is average 63% higher
Renting a home is 33% higher
Clothing costs at least 12% more
Transportation costs are 49% higher
Eating out, cinema and general entertainment costs 35% more
Utilities are between 50-60% higher in the UK
Although these increases in the cost of living seem daunting, it is worth remembering at this point that one thing the UK offers that Spain does not, is higher wages.
You can potentially earn between 50-70% more salary for the same type of job at home compared to Spain.
Depending on your particular skills and experience, in the end, the cost of living may be overall cheaper for the Spanish, but with luck, your wages in the UK should more than compensate for the shortfall.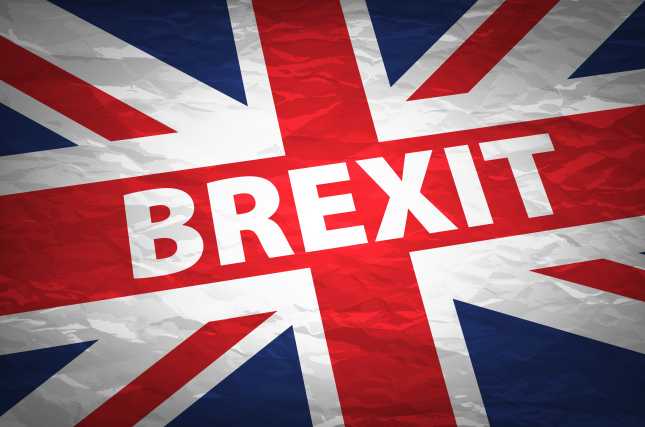 Changes After Brexit
We know that post-Brexit, travelling between the EU and UK will no longer be as straightforward as it once was.
Since you left for a new life in Spain, there have been some very substantial changes in the wake of Brexit.
Whilst large numbers of Brits have chosen to apply to stay in Spain, many have opted to return to the UK.
Of course, you need to make sure that before you have departed from Spain that you have notified and de-registered from any services and local authorities.
This will help tie up any loose ends in Spain and allow you to quickly re-register in the UK.
After Brexit, those returning with UK citizenship or settled status can live permanently again in the UK and will not need to take further action to do so.
If you gave up your UK passport and became a Spanish citizen this isn't the case.
You will need to apply for the right to permanent residency, subject to immigration rules as would any other non-UK citizen.
The UK Government website has all the information you need to make the transition legally and with minimum disruption.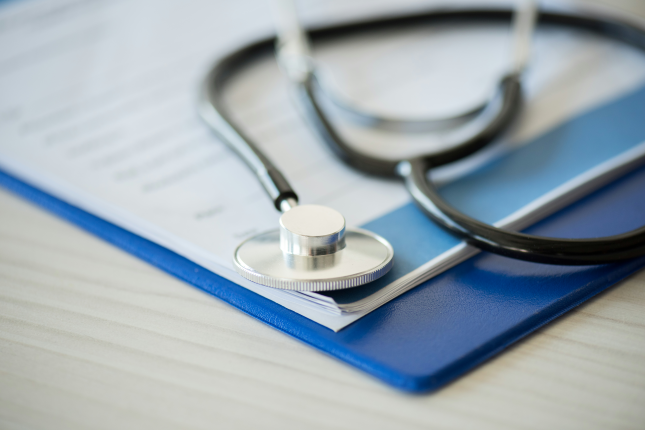 Healthcare
While there are some things you can deal with later, ensuring that you and your family have immediate access to the UK healthcare system again is one of the most urgent.
Where possible, have your health and dental records sent back to the UK.
As soon as you have found an appropriate place to live, you will need to register with your local doctor's surgery as soon as possible.
For people who have been out of the UK for more than a year, you will need to complete an HS22X form which the receptionist will give to you. You may also be asked for a copy of either your passport or birth certificate.
Alternatively, since the outbreak of Covid, many surgeries allow you to register online.
Your medical records will then be transferred to your new practice. Once received, they can be entered into the NHS data system, which will create a more complete picture of your health profile.
NOTE: In many cases, medical records are written in Spanish. If so, you will need an official translator to transcribe your files into English. The NHS does not accept documentation in other languages.
There is an excellent company called Translation Pal (translationpal.com). They offer reasonably priced translation services for all your medical records as well as other important documents you may want to be transcribed such as legal papers or academic documentation.
Shipping Your Goods
Shipping your personal effects back to the UK takes some well-organised planning as inevitably there is always some red tape to overcome.
The first thing to consider is are you going to bring back all your belongings?
Most people tend to return with everything. In this case, you need to contact a reputable European Moving Company.
There are plenty to choose from, but you need to ensure that they are fully registered with FIDI, BAR, and Omni.
Companies who are members of these organisations are regularly audited to very high standards, so you know that you are going to get the best possible service.
Contact White & Company in the UK. They have reliable partners in Spain who they have worked with for many years. White & Company is happy to pass on the contact details of their trusted Spanish partners.
Your Spanish removal company can explain the export process to you and assist with any UK import documentation you need.
If you shipped all your effects out with you to Spain, the process is the same just reversed.
You need to book an appointment for a surveyor to come and calculate the volume of your shipment and then he will arrange for a quotation to be issued.
As long as you have owned and used your belongings for at least 6 months in Spain, you can arrange to have them imported without having to pay any tax or duties.
To be absolutely sure you are not landed with a hefty duty bill upon your arrival in the UK, you must familiarise yourself with the UK customs clearance documentation as there are some
Here are some very useful websites to explore which explain more fully what you can and cannot import into the UK:
Points Based System
If you are an EEA/EU national and are thinking of moving to UK from Spain long-term (longer than six months), you will be required to apply for a points-based immigration visa.
This point-based system has been in place for some time for non-EEA/EU nationals.
Prior to Brexit, EEA/EU citizens were free to move to the UK without a visa.
However, moving to UK from Spain has become more of a challenge for those who require a long-term visa.
The visa-free movement only applies to short-term stays for visiting such as tourism or visiting family.
Anything longer and you must apply for the points-based immigration visa.
UK Family Visa
If you are moving to UK from Spain and have family members living here, you may be able to join them much easier than expected.
If this is the case, you will have to apply for a family member visa when moving to UK from Spain.
Of course, there are a number of different types of visas within this subcategory.
For example, you may be required to obtain a family visa to join your spouse,  to join a parent, or even a visa for children. 
A family permit is typically valid for two and a half years.
However, the validity may change depending on what type of visa you have.
So if there are any changes to your family status, such as getting married, be sure to apply for another visa asap to avoid any awkward situations.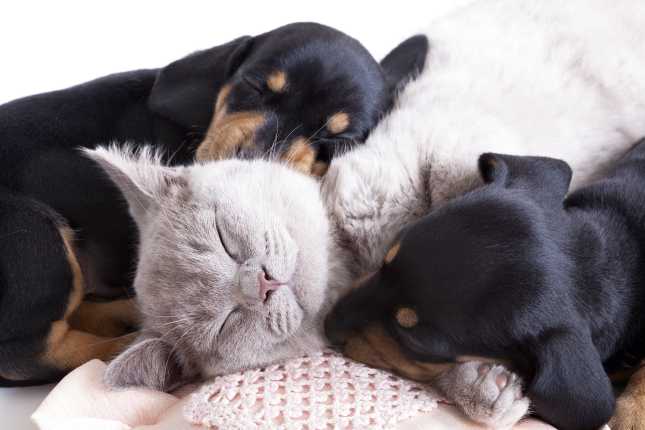 Returning to the UK With Pets
If you are moving to UK from Spain and have a pet this is the section for you.
Regardless of whether your pet was also originally from the UK or was acquired whilst you were living abroad, there are a number of criteria to follow when it comes to moving to UK from Spain.
You can bring your pet back to the UK if:
It has a valid microchip.
It has a valid passport or health certificate.
It's vaccinated against rabies.
There are various other rules that apply to specific types of pets when moving to UK from Spain.
For example, if you are travelling with a dog, it must have been treated for tapeworm no less than 24 hours and no longer than 120 hours before you travel.
Should your pet not fulfil any of the requirements, it will be quarantined for four months at a government-sanctioned property.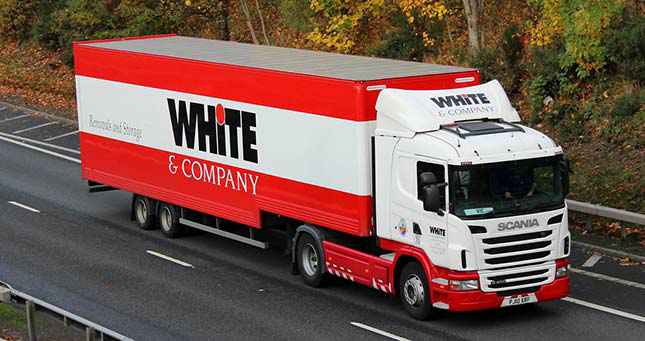 Are You Ready to Get Moving to UK from Spain?
Are you thinking of moving to UK from Spain?
Moving abroad can be hectic for all involved.
That's why White & Company are here to help your move to the UK be as stress-free as possible.
Over the years, White & Company has positioned itself as the international removals firm of choice for removals worldwide.
Our experience is second to none. As members of BAR, FIDI and OMNI, White & Company have been relocating people to destinations worldwide for 150 years.
Our experienced teams located across the UK will pack and prepare your valuable, fragile and bulky furniture ready for export
To find out more about how we could get your dream move underway, don't hesitate to give us a call today.
Alternatively, fill out a quick quote form or chat with our Bot and we'll get in touch with you straight away.