Where are the prettiest Norfolk villages in?
If you are looking for one of the best Norfolk villages, this is the blog for you.
Norfolk's reputation has grown massively in recent years.
There are various reasons for the increased attraction in the area.
Firstly, Norfolk is home to some of the prettiest villages across the whole of the UK!
This is undoubtedly one of the biggest factors that mean people are attracted to Norfolk when deciding where to relocate.
With locations across the UK becoming increasingly more expensive, the decision to live in one of these Norfolk villages offers buyers a cost-effective solution.
Especially when compared to the capital!
As buyers increasingly seek rural locales, Norfolk villages are seeing huge boosts in popularity!
Rural locations throughout Norfolk present more space whilst simultaneously allowing locals easy travel when needed.
If you are thinking of living in one of the many stunning Norfolk villages, you are spoilt for choice!
Villages across the county offer excellent wildlife, scenic countryside and some excellent schools.
It is clear to why Norfolk is the perfect destination for so many buyers.
With so many excellent spots to pick between it may seem daunting to start searching!
Living in one of the prettiest Norfolk villages is sure to appeal no matter your needs.
These are our 9 picks for the prettiest Norfolk villages.
Cley next the sea
Famous for its 18th Century windmill and its beautiful location, the village of Cley next the Sea (or just Cley), is a great place to visit but a stunning place in which to live.
It sits on the River Glaven in the county of Norfolk, 4 miles north-west of Holt and just under 2 miles east of Blakeney.
A tranquil place with a large nature reserve set in an Area of Outstanding Natural Beauty boasting a selection of fine coastal walks and packed with wildlife right on its doorstep.
During the middle-ages, the village was an important trading port when the ocean was much closer. Now the village is almost a mile from open water.
The local beach is mainly single but still a popular place in the summer months for swimming and relaxing and much of the year visitors arrive to walk the popular Norfolk Coast Path, where you can wander all the way to Holme next the Sea which joins the ancient Peddars Way National Trail.
At the top end of the pretty village is St. Margaret's church, still a hub for the area plus a village green, and some interesting shops including a smokehouse and a craft gallery.
There are several tea rooms, ideal for a cream tea after a long walk.
If you are interested in moving to this wonderful part of the country, you may have to be patient.
Currently, there are just four homes on the market ranging from a small holiday lodge for £185,000 up to £1,250,000 for a brand-new home located just a stroll from the quay.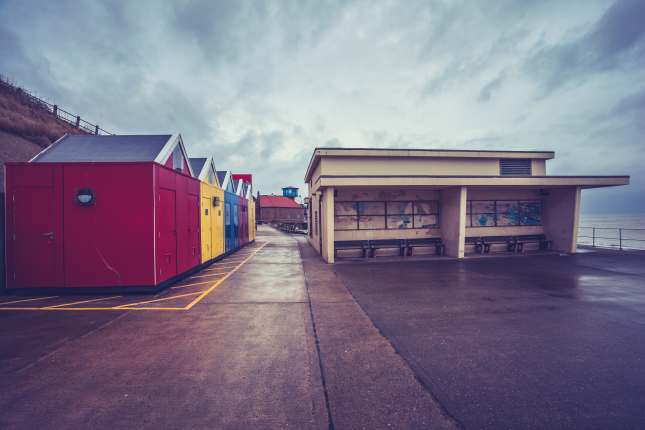 Sheringham
A traditional seaside town which, like many others in the area first grew as an old fishing village with a history that stretches back over a thousand years.
Ideal as a place to reside or as a vacation destination, sea, cliffs, fine sands, and bracing air are some of the reasons why Sheringham is so popular.
Sheringham's award-winning Blue Flag beach consists of sand with areas of shingle and larger stones. At low tide there is plenty of golden sand for families to sunbathe and explore the exposed rock pools.
The long promenade makes a great spot for enjoying scenic coastal walks or to stop off at one of the beach cafes and restaurants interspersed along the way.
The streets of Sheringham are colourful and bustle with people in high summer.
Residents and visitors enjoy plenty of facilities plus the town has a twice-weekly market on Wednesday and Saturday, attracting attention from all around the region.
You will even find a small theatre, "The Little Theatre" which hosts plays, films, literature events, music events, art exhibitions and children's events throughout the year.
There are several things to do including Sheringham Museum, the best place to find out about Sheringham's past, told through beautiful displays packed with interesting things to see, hear, and do.
Small but with everything you need, Sheringham is special both as a tourist attraction and as a place to call home.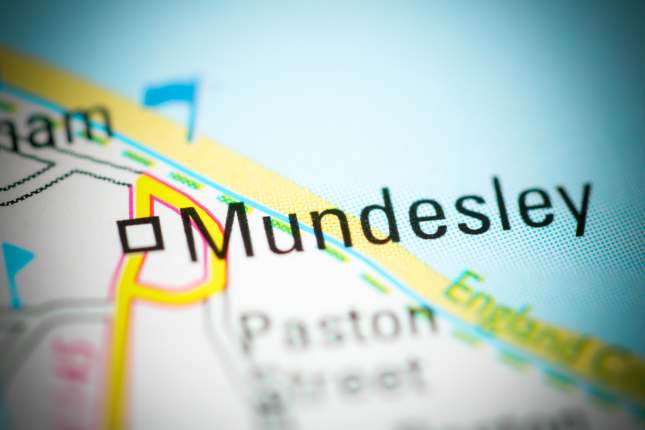 Mundesley
A village with a recorded population of around 3000 and growing, Mundesley lays 20 miles from Norwich and 7 miles from Cromer.
Similar to a number of towns and villages in the region Mundesley is located within the Norfolk Coast AONB.
The village attracts a high number of holiday home-seekers from London and the south-east and plenty of the local properties are classed as second homes.
A quiet, unassuming, laid-back vibe is a huge part of Mundesley's appeal along with a vibrant local community.
It has a magnificent stretch of beach, good shops and schools, pubs and cafes, all catering both for local residents and the tourists which are increasingly drawn to the area.
In 2020, Rightmove reported that Mundesley was among the UK's top 10 coastal locations showing huge surges in its house price growth by a staggering 40% over the past 5 years.
The average house price now in Mundesley is £252,506 but its property portfolio is limited to just 17 homes, nine of which are holiday homes.
A perfect place to raise a family, amid wonderful surroundings, Mundesley may fly under the radar as far as some of Norfolk's other seaside villages go, but it is a hidden gem with plenty going for it.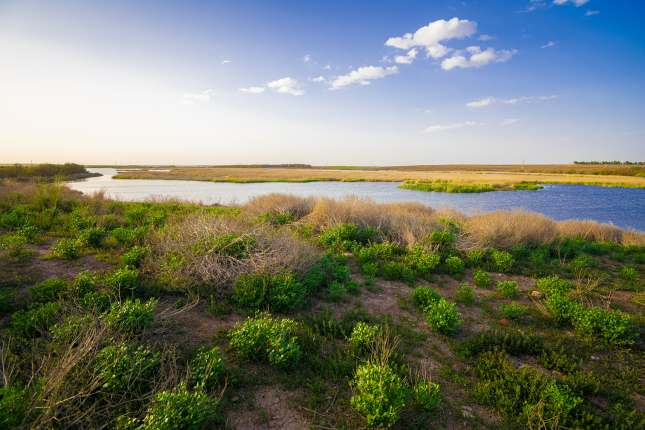 Holkham
Located on the A149 coast road between Wells-next-the-Sea and Burnham Overy Staithe, the small village of Holkham is home to just 250 people.
Although modest in size, Holkham beach has to be one of the best Norfolk has to offer and as all the beaches in the county are picture perfect, that is saying something.
At one time the village was a landing with access to the sea via a tidal creek to the harbour at Wells but, today Holkham serves as the gateway to a well-known tourist attraction, Holkham Hall and Deer Park.
Attracting over 100,000 visitors annually, Holkham also sits in the centre of the Holkham National Nature Reserve, England's largest reserve. Covering an impressive 3,900 hectares (9,600 acres) which comprise a wide range of habitats, including grazing marsh, woodland, salt marsh, sand dunes and foreshore.
Plenty of TV programs and movies have been shot in the area.
Several scenes from the "The Eagle Has Landed" were filmed here!
Zs were scenes from "Shakespeare in Love", "The Beach" and "The Avengers".
There are no properties for sale currently.
Its location and lack of amenities means it is not for everyone, however, some may argue that it is exactly this that is the villages main attraction.
Thornham
Thornham certainly gives other small villages across the county of Norfolk a run for their money with regards to its photographic appeal.
The village's name means 'Thorn-tree homestead/village'.
A rather remote location consisting of several restaurants and pubs, and some very boutique hotels a quiet relaxing holiday destination away from the hustle and bustle of normal life.
During the 18th and 19th centuries the village had a much larger harbour.
It was popular with smugglers who would sink their contraband off the coast, deposited in waterproof containers, when the tide was out, for locals to recover the goods later.
The village extends to both sides of the A149.
Offering access to other towns and villages in the region as well as access to Thornham's vast sandy beach and its beautiful scenery.
Thornham is one of the villages along this stretch of coast that enjoys a good number of holidaying visitors during the summer months.
Around 500 inhabitants live here permanently.
Locals have limited facilities.
It has a small harbour, church, three pub restaurants, a delicatessen/café with a village store.
Drove Orchards is on the outskirts of the village.
This offers a range of independent shops, restaurants, and a farm shop.
Whilst nearby Hunstanton (5 miles) has a large Tesco Superstore and plenty of leisure facilities.
Travel connections are also limited with regard to rail travel. King's Lynn, 20 miles, has a main line rail link to London via Cambridge.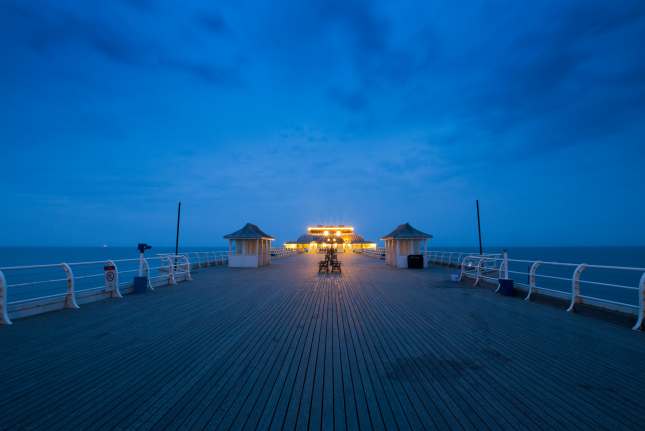 Cromer
The mainly Victorian town of Cromer is perfectly located close to the both Broads and Norwich.
Today the area is seen primarily as a seaside/tourist resort.
With outstanding sandy beaches, museums, ample attractions and a traditional pier.
Cromer celebrates its maritime history each year with the well known Cromer Carnival and Crab & Lobster Festival.
Although Cromer is a popular tourist spot, it is also an excellent place to live.
The area is home to retirees, families, and an increasingly younger population.
Cromer offers excellent schools both in the town and in the surrounding villages.
The independent schools of Gresham's and Beeston Hall just a few miles away.
Cromer is by no means cut off.
If you really like visiting a larger cities, Norwich is the closest option.
The main A140 runs directly from Cromer to Norwich.
This journey will take just over 20 minutes.
Offering the best of both worlds, Cromer is part of a large swathe of Norfolk's coastline, an Area of Outstanding Natural Beauty.
Living in Cromer offers great value for money.
Property prices in the area average at£281,857.
Holt
This another of the prettiest Norfolk villages.
If you are looking for a home in a small village with lots of character, Holt could be the perfect spot.
The pretty Georgian architecture can be found throughout the town centre.
There are also a number of typical Norfolk flint stone buildings.
The area is dotted with unique shops, art galleries and antique stores.
Holt is the perfect spot for some window shopping, simply browsing the unique stores is a great experience.
Large parts of Holt were destroyed in a major fire in1708.
Unfortunately, many of the beautiful Tudor buildings of the time were burnt down.
Holt is particularly easy to get to.
The A148 passes close to the village and also offer access to Holt Country Park.
A stunning area with heaps of fascinating sculptures and features, this is an ideal spot for a walk.
If you are considering moving to the area properties are far from cheap.
You can anticipate paying an average of £427,440 in June 2021.
In terms of property types, flats in Holt sold for an average of £237,353.
Terraced houses for £330,357. This is according to the current Zoopla estimates.
Blakeney
When choosing where to live in Norfolk, it's hard to compete with the charming village of Blakeney.
Not only does this little village sit in an enviable position right on the Norfolk coast, but it also lies within an Area of Outstanding Natural Beauty. The North Norfolk Coastal Path travels along its quayside, it could not be more stunning.
Once a commercial seaport, and in earlier times, a haven for smugglers, its harbour only receives small boats these days. But it is home to a colony of seals that bask on the sand in the local nature reserve.
A excellent holiday spot, Blakeney is very busy in the summer season.
Many visitors stay at the local 15-acre caravan site.
The village's centre is located on the northern side of the A149.
The closest airport located in Norwich, a trip of 25 miles.
Like many Norfolk villages, Blakeney has its fair share of pretty flint cottages, once home to local fisherman, and there are plenty of places to eat and stay as well as pubs, gift shops and art galleries to visit.
The area is just perfect for long leisurely walks. Cley-next-the-Sea offers great views across the marshes and it is also the place to be for bird watchers. Look out for ringed plovers, oystercatchers, brent geese and common teal.
All this beauty comes at a cost.
Property values have been gradually increasing over the last year!
The average cost is currently £616,941.
This is sure to rise even more.
For those who can afford it and are looking to live life in a pretty coastal village, Blakeney is the ideal alternative to city life.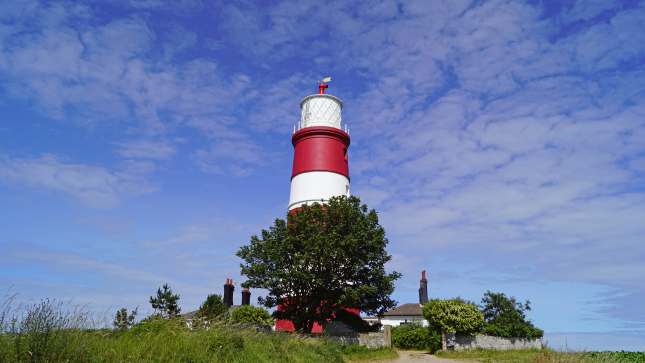 Happisburgh
Located on the far side of the North Norfolk coast is the village of Happisburgh.
Renowned for by its extraordinary red and white lighthouse, the oldest and the only independently operated lighthouse in Great Britain.
Pronounced "Haze-bruh", and spelt 'Hapesburg' in the Domesday Book, the name means 'Haep's fort or fortified place'
As you would expect from a UK North coast village, it offers panoramic views of the North Sea from a long stretch of sandy beach.
For years, fishing came behind agriculture as the main occupation in Happisburgh.
These days many residents choose to travel to the larger towns and cities in the region to work. Whilst North Walsham is the nearest substantial town (6 miles) some go further to Norwich (19 miles) or Great Yarmouth (22 miles).
Although idyllic, unfortunately, coastal erosion is rampant at Happisburgh and over the last 20 years, dozens of houses have been lost to the sea as the cliffs crumble.
Further from the coast, there are some excellent homes for sale.
One, a three-bedroom cottage currently on the market for a guide price of £200,000 overlooking the lighthouse.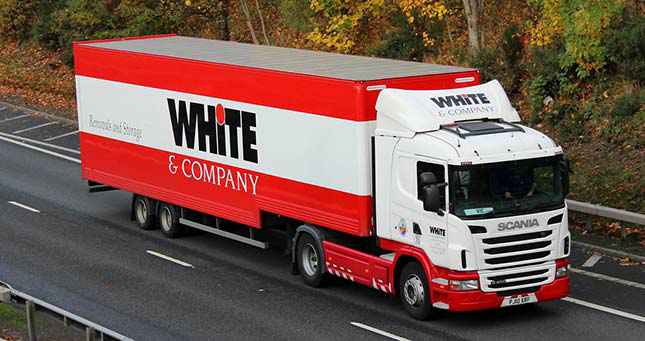 Ready to Live in One of The Prettiest Norfolk Villages?
Have you decided which one of these Norfolk Villages you would like to live in?
Norfolk is home to some outstanding villages perfect for families, young professionals and retirees alike!
If you want to live in one of these Norfolk Villages and have found the dream home, we are here to help you get moving.
You can start planning your dream move with the assistance of our Norfolk Removals service from White & Company today.
White & Company are also pleased to announce our new video survey service.
During these unprecedented times, we can safely conduct remote removals surveys.
We can gather all the relevant information for your move from the comfort of your own home.
So, give us a call today or fill out a quick quote form to see how we can get your dream move to Norfolk in the works.