Famed for its illustrious industrial past, Rotherham has grown up in the shadow of the 'Steel City', Sheffield. Now the largest town within the Sheffield Urban area, Rotherham is, in its own right, emerging as an ideal area to relocate.
So why move to Rotherham? Two words. Chuckle Brothers…
But if being the birthplace of the bumbling comedy brothers Barry and Paul isn't a decisive enough drawn to the town, its low cost of living, fantastic job prospects and amazing location may make it the perfect place to call home.
Sound good? Here are some more key things you should know to be ready before moving to Rotherham.
Spectacular Location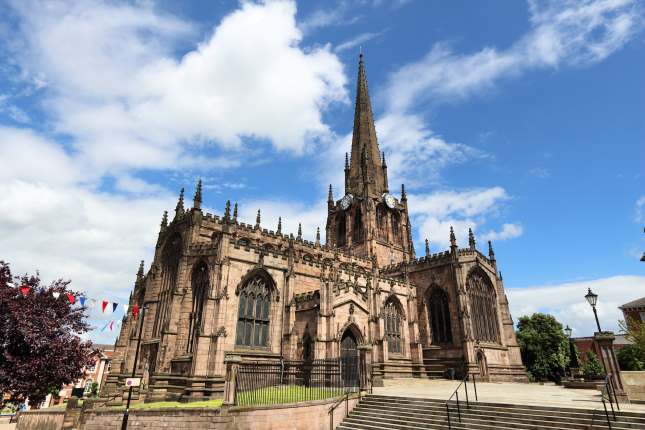 Found in the south of the UK's largest county, Yorkshire, Rotherham is the region's ninth largest town or city and can be found located on the River Don. Set in the idealistic Yorkshire countryside and only 30 minutes from the stunning Peak District, moving to Rotherham can certainly be seen as the perfect break from the hustle and bustle of city life.
However, easy access to the M1 and M18 and with Sheffield City centre being only 5.9 miles and 15-minute train journey away, the town is ideal for commuters looking to work in the 'Steel City' who want to come home to their own slice of rural paradise. Moreover, there are excellent high-speed links to major cities across the region and the country as a whole, with the train to London taking a little over 2 hours and the Doncaster/Sheffield airport only 19 miles away.
A Wealth of Career Prospects
Rotherham's £4.4 billion-a-year economy was found to be the fastest growing in the whole of the North of the UK for the third quarter of 2018! This trend has continued, with the town maintaining its crown as the fastest growing economy in Yorkshire into 2019. A study conducted by 'UK Powerhouse' revealed this economic success and also highlighted that as a result employment levels in the region have risen by 1.1%.
There are currently 3,747 jobs available on totaljobs.com in the Rotherham area, this is notably due to sizeable investments being injected into the area, with lots of businesses moving to Rotherham having transformed the town, resulting in an increase in employment in numerous sectors including; food manufacturing, healthcare, technology and retail.
With waves of economic uncertainty surrounding Brexit sweeping the country, it seems Rotherham has carved its own path and with further economic growth predicted, there isn't a better place to be working!
Great Choice of Schools

This is an extremely important factor for many families to consider when moving and it's worth mentioning that Rotherham is currently distinguishing itself from other areas with its focus on education.
The town currently has 51 primary schools, 16 secondary schools and 6 special schools serving the 264,671 population of the town. Of the 51 primary schools many were graded as "good" with two, Flanderwell Primary School and St Alban's CofE being graded as "outstanding", setting them apart from the rest.
Rotherham's largest secondary school, Wickersley School and Sports College was given an "outstanding" rating by Ofsted, reporting that 84% of its students obtained 5 or more A*-C GCSEs or equivalent. Further education in Rotherham is provided by three colleges; Dearne Valley College, Thomas Rotherham College and Rotherham College of Arts and Technology, which was attended by Lord of the Rings and Game of Thrones actor, Sean Bean.
Sheffield University, a top 10 institution in the UK for research grant funding and the number one in the UK for income and investment in engineering research, is only a short commute away, providing an exceptional opportunity for higher educational study. Rotherham College has also just completed the construction of their state-of-the-art University Centre (UCR), a brand new campus dedicated to degree and professional training qualifications.
It is clear that all levels of education system in Rotherham are exceeding expectations and will certainly provide an excellent service to students of all ages.
Wide Array of Properties
Such fantastic job opportunities and connections to neighbouring Sheffield have meant Rotherham is a very desirable residential area boasting an extremely diverse and busy housing market, with 1273 homes for sale within a one-mile radius of the town. These range from beautiful Victorian properties lining the streets of Moorgate to the cosy cottages and conversions found in the neighbouring Micklebring and Hooton Roberts.
According to the current Zoopla estimates (Januay 2020), flats in Rotherham sold for an average of £116,282 and terraced houses for £90,029. The most expensive homes in the town are located on Sledgate Lane, where you can expect to pay almost £670,000 for a property. As well as this, there are currently three locations offering new builds with prices ranging from £115,000 for a two bedroomed semi-detached up to £362,992 for a large four bedroomed home.
With these prices in mind, what is truly exceptional about Rotherham's property market is its affordability. Rent prices currently sit 20.79% lower than neighbouring Sheffield and if you are on the market to buy a home, the average cost is £158,540, that's £49,808 less than a similar property in Sheffield and a staggering £498,614 cheaper than a home in London! So, whether you're a first-time buyer, looking to retire or anything in between, moving to Rotherham will certainly offer the perfect home for you!
Retail Therapy

Don't want your weekends to waste away?
Rotherham is able to strike a fine balance between rural and urban living, offering a contemporary lifestyle with access to excellent leisure facilities and considerable retail outlets. The busy town centre provides visitors and residents with all the high street favourites as well as local independent shops, bars and cafés, giving the centre its own unique character.
Rotherham is also home to two bustling markets. The award-winning Tuesday street market, located at the heart of the town sits directly below the spectacular Rotherham Minster, providing a perfect backdrop for the lively weekly event. The second of the busy markets provides stalls both outside and indoors and is open every weekday. With ambitious plans currently under development for their regeneration and improvement, it seems that shopping in the markets of Rotherham is the place to be.
Rural Recreation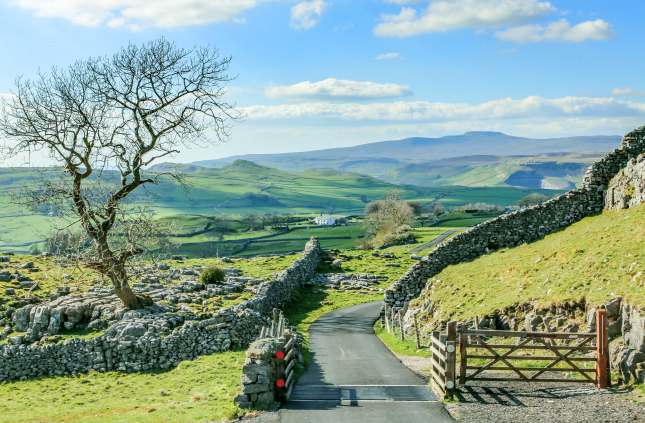 If retail therapy isn't your cup of tea… try a cup of famous Yorkshire tea! When living in the county world renowned for its tea you simply have to indulge. The Deer Park Farm Tea Rooms provide the perfect setting and even allow owners with dogs to warm up by the log burner after a long stroll along one of the many beautiful walks in the surrounding area.
Looking to get in shape? As well as the many beautiful walks in the area, the Rotherham Leisure Centre provides a great facility for the whole community, with a state-of-the-art gym, swimming pool and a host of clubs and classes to attend, there's never a dull moment when moving to Rotherham.
A Real Yorkshire Snack

Speaking of Yorkshire tea, the county is renowned for its grub. Liquorice. Yorkshire Puddings. Wensleydale Cheese. All these classic cuisines originate from Yorkshire! Where would we be without a cup of tea in the morning or with no Yorkshire pudding with our roast dinner?
Being from the county which is the birthplace of such a variety of food, Rotherham unsurprisingly has a whole host of restaurants to suit every occasion. Ranging from rustic Italian dishes at Goodfellas (the number one rated restaurant in Rotherham on TripAdvisor), authentic Thai cuisine at Chaobaby Meadowhall or traditional Yorkshire classics at The Venus Restaurant. There really is something for everyone and no excuse to not try something new!
Moving to Rotherham
Ready for Rotherham? What are you waiting for? You can start planning your perfect move to with the help of White & Company today!
Whether you're moving for the beautiful scenery, amazing transport links or booming economy, we will ensure your belongings arrive safely without disruption. Give us a call today or fill out a quick quote form to see how we can get your dream Move to Rotherham underway.