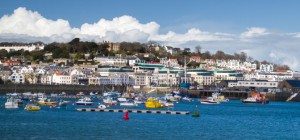 Removal Companies Serving St Saviour
If you are moving locally or looking to move to St Saviour and searching for Removal companies serving St Saviour: White & Company have been based in the area for over 140 years and provide a full removals & storage solution. As founder members of BAR, FIDI & OMNI, White & Company can provide for a local move, anywhere in the UK, Europe or international destination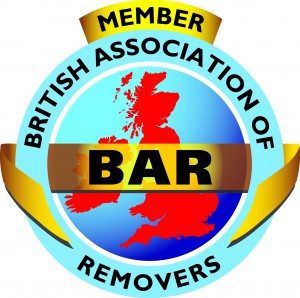 Connections & Removal Companies Serving St Saviour
You can reach all of Guernsey's little towns and villages via the island's charming network of inland lanes. There are no motorways, locals and visitors use the bus service, car and bicycle or walk to get from A to B. Guernsey has its own small airport and there is a ferry service to and from UK mainland with regular departures throughout the year.
Schools & Removal Companies Serving St Saviour
There is a range of schools in or close to St Savior including:
La Houguette School (0.5 miles)
Castel Primary School (1.3 miles)
La Mare de Carteret Primary School (1.7 miles)
La Mare de Carteret Secondary School (1.7 miles)
Les Beaucamps Secondary School (1.9 miles)
College of Further Education (3.0 miles)
Blanchelande College (1.6 miles)
Elizabeth College (3.8 miles)
Mont a l'Abbe School (28.4 miles)
Leisure & Removal Companies Serving St Saviour
St Saviour is situated on the west coast of the island and is home to the States of Guernsey reservoir, providing a water supply to the whole island. There are many historical buildings here, some of the more well know are the German fortifications of World War 2 and the Batteries of Mont Chinchon.
As well as historical sites, Guernsey has the most beautiful beaches, stunning golden sands and pretty blue clear water. The closest beach is Vazon Bay, very popular with surfers and kite surfers due to the large waves which roll onto the sandy beach. There are plenty of hotels and Old Government House Hotel and Spa is the only 5 star hotel in Guernsey just perfect for that special occasion!
Location & Removal Companies Serving St Saviour
Because of the Island's small size, there are some controls on who can come to live and work in Guernsey. These controls are in addition to the immigration controls of the Guernsey Border Agency. The controls work by splitting the Island's housing stock into two categories: Open Market and Local Market and the Housing Control Law governs which housing is Open Market. There is a huge diversity of properties and prices vary enormously from modest one bedroomed homes at around £342,000 to multi million pound luxury homes.
White and Company
International House,
Pitronnerie Road,
St Peters Port,
Guernsey,
Channel Islands
GY1 2RF
Tel: 01481 736868
E: hq@whiteandcompany.co.uk
Opening Times:
• Mon 09:00 – 17:00
• Tue 09:00 – 17:00
• Wed 09:00 – 17:00
• Thu 09:00 – 17:00
• Fri 09:00 – 17:00
• Sat 09:00 – 12:00
• Sun Closed
Removals Companies St Saviour
This item is brought to you by www.whiteandcompany.co.uk the removals storage and shipping company serving St Saviour, Guernsey and the surrounding area. This service is aimed at people moving in St Saviour, Guernsey and for those looking for a local removals, storage and shipping company.
Removal Companies St Saviour, Guernsey | Removals St Saviour, Guernsey | Removal Companies St Saviour, Guernsey
White & Company. Call 01481 736868 for a free removal storage or shipping quote.