Removal Company Forres
Removal Company Forres; everyone planning to move house to Forres should aim to find the best removal company in the area. White & Company offers a complete removal and storage service across the entire UK, including the Channel Islands, the Isle of Man and the Scottish Islands. We can also carry out your move to Europe or to any international destination further afield.
Each White & Company move to Forres will be tailored to meet your specific requirements. Our highly qualified and security-cleared crew will be available throughout your move to ensure everything runs smoothly.  White & Company has been based in Forres for over 140 years.
White & Company
Cummings Street
Forres
Mora
IV36 1NS
Tel: 01309 638288 call now for a free home survey and quote
E: hq@whiteandcompany.co.uk
www.whiteandcompany.co.uk
Opening Times:
Mon 09:00 – 17:00
Tue 09:00 – 17:00
Wed 09:00 – 17:00
Thu 09:00 – 17:00
Fri 09:00 – 17:00
Sat 09:00 – 12:00
Sun Closed
As founder members of British Association of Removers FIDI & OMNI, you will have the peace of mind that comes from using a reputable, professional and safe remover, and in the unlikely event that something goes wrong, you've got someone to turn to.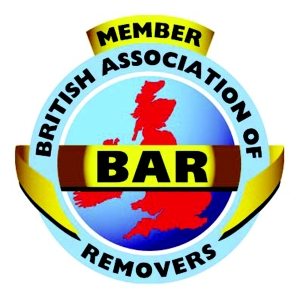 As soon as you have a moving date, make sure you contact White & Company to arrange for a full written quotation. We will always send a trained professional to your home, so that we can provide you with an accurate quotation and anticipate anything that may require special attention.
White & Company can offer additional services including:
A full packing and unpacking service – Save yourself the stress by allowing our team to pack and unpack your belongings at your new home.
Storage Solutions – Make use of one of our 19 storage locations across the country, especially useful if you require building works to be carried out on your new home.
Valuable items – Rest assured that if you have valuable items such as antiques, fine art, wine etc. Our fully trained staff will know how to move them.
To make your move run as smoothly as possible and to ensure you settle into your new home quickly, we have compiled the following information which you may find useful:
About Forres and Removal Company Forres
Forres is situated very close to the Moray Coast and is one of the oldest and most picturesque towns in Scotland.
The coastline and settlements of Moray are linked by a coastal trail of approximately 50 miles from Forres to Findhorn and Cullen. Popular with serious walkers, the Moray coast offers some of the most spectacular scenery in the UK. On the one side you have the clear blue waters of the North Sea and on the other a lush green landscape.
The town has a real community feel and the townsfolk take great pride in keeping it looking pretty. It has won several Britain in Bloom awards for its floral displays. There is plenty to do in and around the town. Popular tourist attractions include the Falconer Museum , Suenos Stone, Dallas Dhu Historic Distillery, Kinloss Abbey and Brodie Castle.  Families with young children will also be well catered for. There are three beaches at Sandford, New Aberdour  and Peterhead Lido and Grant Park has plenty to do for all ages too. Play equipment, a cricket pitch and bowling green and a woodland area to explore.
Local Schools and Removal Company Forres
Moray Steiner School
Drunduan House Clovenside Road, Forres IV36 2RD
01309 676300
www.moraysteinerschool.org
Applegrove Primary School
Orchard Road, Forres IV36 1PJ
01309 672367
www.moray.gov.uk
Doctors and Removal Company Forres
Forres Health Centre
Castlehill, Forres IV36 1QF
0845 337 1120
www.forreshealthcentre.co.uk/
The Varis Medical Practice
Forres Health & Care Centre, Grantown Rd, Forres IV36 1JG
0345 337 1120
www.varis.forreshealthcentre.co.uk
Dentist and Removal Company Forres
Leys Dental Practice
South St, Forres IV36 1DE
01309 673553
www.nhsgrampian.org
Orchard Road Dental Practice
The Mews Orchard Road, Forres IV36 1PJ
01309 675544
Churches and Removal Company Forres
St. Leonard's Church Of Scotland
High St, Forres
01309 671595
www.stleonardschurchforres.com
St. Johns Church
The Rectory Victoria Road, Forres IV36 3BN
01309 672856
www.stjohnsforres.wordpress.com
Leisure Centres and Removal Company Forres
Moray Hydrotherapy Pool
121 High Street Forres, Forres IV36 1AB
01309 672984
www.morayhydrotherapypool.co.uk
Forres Swimming Pool & Fitness Centre
Burdsyard Road, Forres IV36 1FG
01309 672984
www.moray.gov.uk
Foreign Currency Exchange
When moving overseas, making sure you get the best exchange rate possible is essential to starting your new life on a sound footing. White and Company has an exclusive arrangement with The FX Firm (foreign exchange company). Simply follow the link below to see what additional monies you will receive compared to using your high street bank and to set up a free no obligation account. White and Company/foreign-exchange
Whether you need to arrange monthly payments to service an overseas mortgage, or wish to protect yourself against exchange rate fluctuations and fix the rate for up to a year, we will be able to suggest the most suitable way to do so. Open your free, no obligation account in as long as it takes to stop for a coffee.
White & Company Have Branches In The Following Locations
London
Bournemouth
Dunfermline
Farnborough
Forres,
Guernsey
Harrogate-York
Jersey
Knaresborough
Lancaster
Leeds-Bradford
Plymouth
Portsmouth
Southampton
Telford
Winchester
Opening Times:
Mon 09:00 – 17:00
Tue 09:00 – 17:00
Wed 09:00 – 17:00
Thu 09:00 – 17:00
Fri 09:00 – 17:00
Sat 09:00 – 12:00
Sun Closed
To read independent reviews from our customers visit Referenceline