Relocating to North Yorkshire & Removal Company Knaresborough
Relocating to North Yorkshire and removal company Knaresborough; everyone planning to move house to Knaresborough should aim to find the best removal company in the area. White & Company offers a complete removal and storage service across the entire UK, including the Channel Islands, the Isle of Man and the Scottish Islands. We can also carry out your move to Europe or to any international destination further afield.
A White & Company move to Knaresborough will be tailored to meet your specific requirements. Our highly qualified and security-cleared crew will be available throughout your move to ensure everything runs smoothly.
How to Find White & Company Knaresborough
White & Company Removals Storage & Shipping
Unit 4, St James Business Park
Knaresborough
Harrogate
North Yorkshire.
HG5 8PJ
Tel: 01423 594 620 for a free moving quote
E: hq@whiteandcompany.co.uk
www.whiteandcompany.co.uk
Opening Times:
Mon 09:00 – 17:00
Tue 09:00 – 17:00
Wed 09:00 – 17:00
Thu 09:00 – 17:00
Fri 09:00 – 17:00
Sat 09:00 – 12:00
Sun Closed
White & Company can offer additional services including:
A full packing and unpacking service – Save yourself the stress by allowing our team to pack and unpack your belongings at your new home.
Storage Solutions – Make use of one of our 19 storage locations across the country, especially useful if you require building works to be carried out on your new home.
Valuable items – Rest assured that if you have valuable items such as antiques, fine art, wine etc. Our fully trained staff will know how to move them.
White & Company has been based in Knaresborough for over 145 years. As founder members of British Association of Removers FIDI & OMNI, you will have the peace of mind that comes from using a reputable, professional and safe remover, and in the unlikely event that something goes wrong, you've got someone to turn to.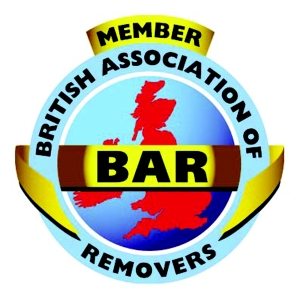 To make your move run as smoothly as possible and to ensure you settle into your new home quickly, we have compiled the following information which you may find useful:
About Knaresborough & Removal Company Knaresborough
Knaresborough is located close to the Nidderdale. It is a designated 'Area of Outstanding Natural Beauty' in North Yorkshire, bordering the Yorkshire Dales National Park. A magnet for tourists, the dales have some of the most beautiful views in the UK.  Mentioned in the Domesday Book, Knaresborough has plenty of history to offer too. Visit Allerton Castle, Newby Hall and Knaresborough Castle and discover the towns ancient past.
Knaresborough Charter Market
The town centre itself has a number of steep zig zag lanes and cobbled alley ways. Some pretty character buildings line the Market Square and there are a number of interesting shops. The town was granted a Royal Charter by King Edward II to hold a market in 1310.
A market is still held every Wednesday in the Market Place It is a great base from which to explore some of the surrounding villages and towns. Favoured by commuters, it lies conveniently 18 miles from York, 18 miles from Leeds and 22 miles from Bradford.
Local Schools & Removal Company Knaresborough
The Forest School
Park Lane, Knaresborough HG5 0DQ
01423 864583
www.forest.n-yorks.sch.uk
Knaresborough St. John's Cofe Primary School
Stockwell Road, Knaresborough HG5 0JN
01423 863265
www.knaresboroughschool.org.uk
Doctors & Removal Company Knaresborough
Eastgate Surgery
Eastgate Surgery 31B York Place, Knaresborough HG5 0AD
01423 788300
www.eastgatemedicalgroup.co.uk
Beech House Surgery
1 Ash Tree Road, Knaresborough HG5 0UB
01423 542562
www.beechhousesurgery.com
Dentist & Removal Company Knaresborough
Carlton House
69 High Street, Knaresborough HG5 0HB
01423 862178
www.chdental.co.uk
Castle Dental Surgery
19 Cheapside, Knaresborough HG5 8AX
01423 865149
www.castledental.co.uk
Churches & Removal Company Knaresborough
St. Mary R C Church
25 Bond End, Knaresborough HG5 9AW
01423 862388
www.knaresborough.co.uk
Gracious Street Methodist Church
Gracious St, Knaresborough HG5 8AN
01423 860166
www.graciousstreetmethodist.org.uk
Leisure Centres & Removal Company Knaresborough
The Little Gym
Copthall Bridge House Station Bridge, Harrogate HG1 1SP
01423 790198
www.thelittlegym.co.uk
Nuffield Health Harrogate Fitness & Wellbeing Gym
Hornbeam Park Rd, Harrogate HG2 8RA
01423 810858
www.nuffieldhealth.com
White & Company are proud winners of the British Association of Removers 'Overseas Mover of the Year' Competition 2016 as well as being finalists in the 2017 competition.

When moving overseas, making sure you get the best exchange rate possible is essential to starting your new life on a sound footing. White & Company has an exclusive arrangement with an FX Firm (foreign exchange company). Simply follow the link below to see what additional monies you will receive compared to using your high street bank and to set up a free no obligation account. White & Company/foreign-exchange
Whether you need to arrange monthly payments to service an overseas mortgage, or wish to protect yourself against exchange rate fluctuations and fix the rate for up to a year, we will be able to suggest the most suitable way to do so. Open your free, no obligation account in as long as it takes to stop for a coffee.
White & Company Have Branches In The Following Locations
Bedford
Bournemouth
Dunfermline
Farnborough
Forres
Guernsey
Harrogate-York
Jersey
Knaresborough
Lancaster
Leeds-Bradford
London
Plymouth
Portsmouth
Southampton
Telford
Winchester