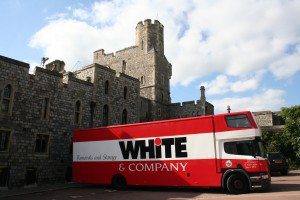 Finding A Removals Company When Moving To Dresden
If you are moving to Dresden and searching for removals companies that can undertake a house move to Germany: White & Company have been established for over 145 years and provide a full removals & storage solution. As founder members of BAR, FIDI & OMNI, White & Company can provide for a local move anywhere in the UK, Europe, or to any international destination.
Connections & Removals Dresden
Connections in Dresden are excellent and consist of buses and trains and both run very efficiently. Driving outside the city centre is made easy by the country's excellent network of roads, motorways or Autobahn. Dresden Airport is situated in the Klotzsche, a district of Dresden about 9 km north of the city centre and provides flights to most European destinations. Dresden Hauptbahnhof is the largest passenger railway station in Dresden. It runs services to Leipzig, Prague, Berlin and Görlitz.
Schools & Removals Dresden
There is a good selection of private and international schools in Dresden:
Dresden International School
BIP Kreativitätsgrundschule
Villa Kindertraum
Leisure & Removals Dresden
The city lies on the banks of the Elbe River, the nearest German cities are Chemnitz, 50 miles to the Southwest and Leipzig, 60 miles northwest. The city has the Historisches Grünes Gewölbe, which displays some 3000 precious items on shelves and tables without glass protection in a series of lavish and interesting rooms. The Grosser Garten (Great Garden) is definitely worth visiting and offers relaxing refuge if the weather is fine. The modernised Zoo Dresden in the southwest corner of the garden has a fascinating lion enclosure. There is a good selection of restaurants, bars and cafes across the city.
Location & Removals Dresden
The housing market in Dresden is healthy, you can currently expect to pay approximately 2950 € per square metre to buy an apartment in the city centre. Outside the centre the prices drop to 2250 €.
White & Company
Hillsons Road
Botley
Southampton
SO30 2DY
Tel: 01489 858027 for a free moving quote
E: hq@whiteandcompany.co.uk
Opening Times:
• Mon 09:00 – 17:00
• Tue 09:00 – 17:00
• Wed 09:00 – 17:00
• Thu 09:00 – 17:00
• Fri 09:00 – 17:00
• Sat 09:00 – 12:00
• Sun Closed
Removals Dresden
This item is brought to you by www.whiteandcompany.co.uk, removals storage and shipping company serving Dresden and the surrounding area. This service is aimed at people moving in Dresden and for those looking for a local removals, storage and shipping company.
Moving to Dresden | Removals Dresden | Removal Companies Dresden
White & Company Removals Storage & Shipping. Call 01489 858027 for a free moving quote