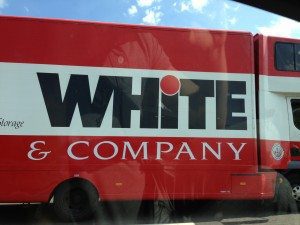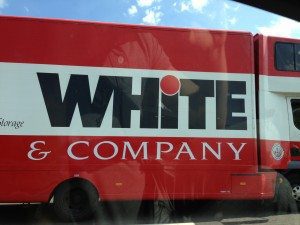 Removals Ipswich
If you are moving locally or looking to move to Ipswich and searching for removal companies in the Ipswich area: White & Company have been based in the area for over 145 years and provide a full removals and storage solution. As founder members of BAR, FIDI & OMNI, White & Company can provide for a local move anywhere in the UK, Europe or international destination.
Connections & Removals Ipswich
Connections in Ipswich are excellent. The town is located close to the A14 and the A12 roads. It is an hour's drive from Stansted airport. Ipswich, Wesrefield and Derby Road train stations are all within 2 miles of the town centre.
Schools & Removals Ipswich
There is a good choice of schools in the Ipswich area, with University Campus Suffolk providing higher education.
• Handford Hall Primary School (0.2 miles)
• St Matthew's Church of England Voluntary Aided Primary School, Ipswich (0.3 miles)
• Ranelagh Primary School (0.4 miles)
• Westbridge Pupil Referral Unit (0.1 miles)
• Prospect School (0.3 miles)
• Ipswich School (0.6 miles)
• Beacon Hill School (1.0 mile)
• St Joseph's College (1.1 miles)
• Thomas Wolsey School (1.8 miles)
Leisure & Removals Ipswich
The waterfront town of Ipswich has lots to offer. The marina and the UCS Waterfront Gallery are worth visiting. The Salthouse Harbour Hotel overlooks the yachts on the waterfront and has a superb restaurant. The Ipswich Arts Festival, known as 'Ip-art' has been the town's annual summer arts festival since 2003 and offers a varied programme of events from visual arts, performing arts, literature, film and live music. The centrepiece of the town is Christchurch Park with the Tudor mansion set in acres of beautiful green space, making the perfect place to walk or enjoy a picnic.
Location & Removals Ipswich
The housing market in Ipswich is buoyant and house values have indicated an increase of 6.14% over the past 6 months. The average cost of property is currently at £171,094. With the highest valued streets being Graham Road, Paget Road, The Avenue.
White & Company
International House
Britannia Road
Waltham Cross
Hertfordshire
EN8 7PF
Tel: 0203 7337255 for a free moving quote
E: hq@whiteandcompany.co.uk
Opening Times:
• Mon 09:00 – 17:00
• Tue 09:00 – 17:00
• Wed 09:00 – 17:00
• Thu 09:00 – 17:00
• Fri 09:00 – 17:00
• Sat 09:00 – 12:00
• Sun Closed
Removals Ipswich
This item is brought to you by www.whiteandcompany.co.uk the removals storage and shipping company serving Ipswich and the surrounding area. This service is aimed at people moving in Ipswich and for those looking for a local removals, storage and shipping company.
To submit any news story or future events please submit copy and photos to newseditoruk@gmail.com
Removal Companies Ipswich | Removals Ipswich | Removal Firms Ipswich
White & Company Removals Storage & Shipping. Call 0203 7337255 for a free moving quote