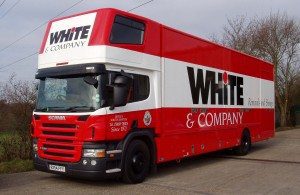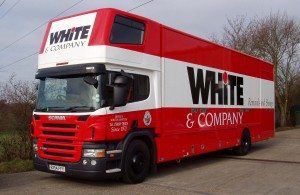 Removals Shanghai
If you are moving locally or looking to move to Shanghai and searching for removals companies in the Shanghai area: White & Company have been serving the area for over 50 years and provide a full removals and storage solution. As founder members of BAR, FIDI & OMNI, White & Company can provide for a local move anywhere in the UK, Europe or any international destination.
Connections & Removals Shanghai
Connections in Shanghai are convenient; it has the worlds largest public transport system with fourteen subway lines across the city and the ferry service providing direct links between Pudong New District and Puxi Area and across the Huangpu River. There are also plenty of taxis and city buses. The nearest airport is Shanghai Honggiao International Airport, which is 51 km from the centre of the city.
Schools & Removals Shanghai
There is a good choice of schools in the Shanghai area:
The British International School Shanghai, Pudong – http://www.nordangliaeducation.com/
The British International School Shanghai Puxi – http://www.nordangliaeducation.com/
Concordia International School Shanghai – http://www.concordiashanghai.org/
Yew Chung International School of Shanghai – http://www.ycis-sh.com/en/
Shanghai American School Puxi Campus – http://www.saschina.org/
Leisure & Removals Shanghai
Shanghai boasts being the largest city in the world and the gateway to China's vast economy and a leading financial centre. Often called the "Paris of the East" it is positioned on the Yangtze River with one of the largest ports in the world. Shanghai has the world's second-tallest tower and a whole treasure chest of architectural styles and pristine examples of art deco buildings. The city is a wonderland of fantastic culinary delights and has a mouth-watering restaurant scene. Retail therapy is a big part of Shanghai life and you will find individual boutiques, night markets and plenty of young designer outlets.
Location & Removals Shanghai
The housing market in Shanghai is enjoying a boom at the present time with property values increasing month on month. The average cost of property is currently 71,500 RMB per square metre in the city centre and 29,200 RMB
White & Company
Hillsons Road
Botley
Southampton
SO30 2DY
Tel: 01489 858027 for a free moving quote
E: hq@whiteandcompany.co.uk
Opening Times:
• Mon 09:00 – 17:00
• Tue 09:00 – 17:00
• Wed 09:00 – 17:00
• Thu 09:00 – 17:00
• Fri 09:00 – 17:00
• Sat 09:00 – 12:00
• Sun Closed
Because it is so important that your possessions are cared for throughout your entire process, White & Company are members of the British Association of Removers and all services performed are in accordance with European standard BS EN 12522.
 
When moving overseas, making sure you get the best exchange rate possible is essential to starting your new life on a sound footing. White & Company has an exclusive arrangement with an FX Firm (foreign exchange company). Simply follow the link below to see what additional monies you will receive compared to using your high street bank and to set up a free no obligation account. White & Company/foreign-exchange
Whether you need to arrange monthly payments to service an overseas mortgage, or wish to protect yourself against exchange rate fluctuations and fix the rate for up to a year, we will be able to suggest the most suitable way to do so. Open your free, no obligation account in as long as it takes to stop for a coffee.
Removals Shanghai
This item is brought to you by www.whiteandcompany.co.uk the removals storage and shipping company serving Shanghai and the surrounding area. This service is aimed at people moving in Shanghai and for those looking for a local removals, storage and shipping company.
To submit any news story or future events please submit copy and photos to newseditoruk@gmail.com
Moving to Shanghai | Removal Companies Shanghai | Removals Shanghai
White & Company Removals Storage & Shipping. Call 01489 858027 for a free moving quote