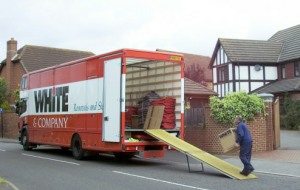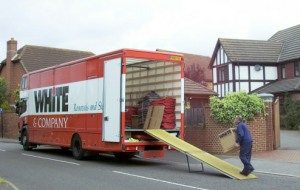 Removals Sparsholt
Removals Sparsholt; if you are moving locally or looking to move to Sparsholt and searching for Removals Sparsholt, White and Company have been providing a removals service for over 140 years and are British Association of Removers,  members. White & Company also provide specialist removal services to locations around the UK, Jersey and Guernsey. We work tirelessly to provide the best possible service and peace of mind for those looking to move home.
White & Company
International House
Unit G
Bar End Ind. Est.
Winchester.
SO23 9NP
MAP
Tel: 01962 658 118 for a free home survey and quote
Opening Times:
Mon 09:00 – 17:00
Tue 09:00 – 17:00
Wed 09:00 – 17:00
Thu 09:00 – 17:00
Fri 09:00 – 17:00
Sat 09:00 – 12:00
Sun Closed
Property Prices & Removals Sparsholt
Property prices in Sparsholt are very expensive, the Current average value is £598,000, well over the national average. Property values are continuing to increase significantly with a rise of 7.45% over the past year. Homes on Longwood Dean Lane and Church Lane can command prices of over a million pounds.
Where is Sparsholt
The map below shows the location of Sparsholt

Connections & Removals Sparsholt
Connections are good for Sparsholt, it lies close to the A34 which heads to Newbury and the M4 into London or west to Swindon and Bristol. The M3 north east is a direct route to London or south west to Winchester, Southampton and Portsmouth. Winchester is the closest railway station and has regular services to many major towns in the area as well as directly into London a journey of 1hr 30 minutes. The closest airport is Southampton
Airport 9 miles away.
Schools & Removals Sparsholt
There is a range of schools in the area and Sparsholt College has a very good reputation as a leader in agricultural studies.
Sparsholt Church of England Primary School
Harestock Primary School (2 miles)
Kings' School (2 miles)
Sparsholt College Hampshire
Henry Beaufort School (2 miles)
The Westgate School (2 miles)
St Swithun's School (4 miles)
Allbrook School (6 miles)
The King's School (9 miles)
Leisure & Removals Sparsholt
Sparsholt is a small pretty village which lies to the west of Winchester. It is surrounded by the picturesque Hampshire countryside and is popular with hikers, cyclists and families. Although Sparsholt is small, there is plenty to do in and around the village. There are some great pubs and
restaurants. Lainston House is a stunning 17th century manor house hotel, offering luxurious accommodation and five star cuisine.
Winchester city centre is close by with much history to discover, such as its beautiful cathedral and the car free High Street is often bustling with street performers and market stalls, while some more unusual shops are tucked away on the cobbled streets near the Cathedral and along the many meandering backstreets. There are many great pubs and restaurants located here too with something to cover all tastes and budgets
Domestic Removals If Thinking Of Moving To Winchester
This item is brought to you by White and Company the removals storage and shipping company serving Winchester and the surrounding area. This service is aimed at people moving in Sparsholt and for those looking for a local removals, storage and shipping company.
To submit any news story or future events please submit copy and photos to newseditoruk@gmail.com
Removals Sparsholt | Removal Companies Sparsholt | Removal Firms Sparsholt
Removals Sparsholt – Removal Companies Sparsholt – Removal Firms Sparsholt. White & Company. For a free quote call 01962 658 118 for a free home survey and quote