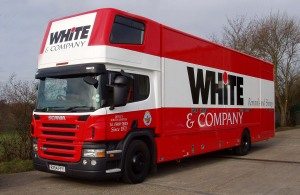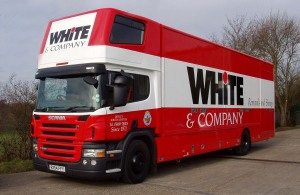 St Saviour Removals
St Saviour removals, when moving and searching for St Saviour Removals, White & Company the removals storage and shipping company serving St Saviour and the surrounding area, have been providing a removals service for over 145 years and are founder members of the British Association of Removers, FIDI & OMNI. White & Company also provide specialist removal storage and shipping services to locations around the UK, Europe or International destinations.
Planning Your St Saviour removals
Planning your St Saviour removals as early as possible is definitely beneficial, as there are a host of things that need to happen to ensure your move takes place on the day or days you require. One of your first tasks should be to arrange a written quote from an established St Saviour removals firm. White & Company can offer a free home survey to assess your moving and storage requirements. Our professional surveyor will identify the volume of goods you are moving and supply you with a detailed quotation within 48 hours of a home visit.
Choosing A St Saviour Removals company
When choosing a St Saviour removals company, it goes without saying that your belongings are precious and should be handled and moved with care throughout the entire St Saviour removals process. You will want to know that your worldly possessions will be treated with respect from the moment the movers arrive until the last item is placed into your new home.
Choosing White & Company, who are a British Association of Removers, FIDI & OMNI, registered removal expert, will ensure you are using a company that meets the highest standards within the removals industry. Our removal staff have the necessary training, expertise, experience and professionalism to carry out your move as efficiently as possible.
St Saviour Removals Packing Service
Once you have decided to move home, and planning your St Saviour removals you should consider if you wish to pack your possessions yourself or arrange for a removal company to pack some or all of your effects for you. If you choose to pack yourself, White & Company can supply you with top quality packaging materials delivered to you as and when you need them.
If you would like us to pack for you, we will ensure china and glassware are wrapped in special paper and then packed in double-thickness cartons; furniture can be wrapped in bubble blanket for extra protection; and items requiring specialist care, such as antiques, can be packed in made-to-measure wooden crates. On arrival at your new home we can provide an unpacking service and on leaving you, we will remove all cartons and packaging materials leaving your home free from any waste.
White & Company work tirelessly to provide the best possible St Saviour removals service and peace of mind for those looking to move home.
White & Company
International House,
Pitronnerie Road,
St Peters Port,
Guernsey,
Channel Islands
GY1 2RF
Tel: 01481 736868
E: hq@whiteandcompany.co.uk
Opening Times:
• Mon 09:00 – 17:00
• Tue 09:00 – 17:00
• Wed 09:00 – 17:00
• Thu 09:00 – 17:00
• Fri 09:00 – 17:00
• Sat 09:00 – 12:00
• Sun Closed
Moving To St Saviour Guernsey
St Saviour is situated on the west coast of Guernsey and is home to the States of Guernsey reservoir, providing a water supply to the whole island. There are many historical buildings here, some of the more well know are the German fortifications of World War 2 and the Batteries of Mont Chinchon.
St Saviour Travel Connections
You can reach all of Guernsey's little towns and villages via the island's charming network of inland lanes. There are no motorways,locals and visitors use the bus service, car and bicycle or walk to get from A to B. Guernsey has its own small airport and there is a ferry service to and from UK mainland with regular departures throughout the year.
Where Is St Saviour
The map below  shows the location of St Saviour

Houses For Sale In St Saviour
Because of the Island's small size, there are some controls on who can come to live and work in Guernsey. These controls are in addition to the immigration controls of the Guernsey Border Agency.
The controls work by splitting the Island's housing stock into two categories: Open Market and Local Market and the Housing Control Law governs which housing is Open Market.
There is a huge diversity of properties and prices vary enormously from modest two bedroomed apartments at around £369,000, 4 bedroomed family homes for £595,000 and no shortage of multi million pound luxury homes.
St Saviour Local Council
If you are planning to move to St Saviour, and need information on schools, planning permission, parking permits or council tax, council planning permission meetings are held on a regular basis. Simply contact: www.gov.gg
St Saviour Schools
There is a range of schools in or close to St Savior including:
La Houguette School
Castel Primary School
La Mare de Carteret Primary School
La Mare de Carteret Secondary School
Les Beaucamps Secondary School
College of Further Education
Blanchelande College
Elizabeth College
Mont a l'Abbe School
St Saviour Leisure
As well as historical sites, Guernsey has the most beautiful beaches, stunning golden sands and pretty blue clear water. The closest beach is Vazon Bay, very popular with surfers and kite surfers due to the large waves which roll onto the sandy beach.
There are plenty of hotels and Old Government House Hotel and Spa is the only 5 star hotel in Guernsey just perfect for that special occasion!
Removals Companies St Saviour Guernsey
This item is brought to you by www.whiteandcompany.co.uk the removals storage and shipping company serving Guernsey and the surrounding area. This service is aimed at people moving in Guernsey and for those looking for a local removals, storage and shipping company.
St Saviour Removals | Houses For Sale In St Saviour | St Saviour Estate Agents
White & Company. Call 01481 736868 for a free removal storage or shipping quote.