Where are the prettiest villages in Cornwall?
If you are searching for one of the prettiest villages to live in Cornwall, this is the article for you.
Cornwall's popularity has risen massively.
There are several reasons for this boost in interest in the county.
Cornwall is home to some remarkable villages and rural locations.
This is surely one of the main reasons people are deciding to make the move to Cornwall.
With various destinations around the UK becoming increasingly expensive, the choice to live in one of these villages in Cornwall could offer buyers a cost-effective alternative.
It is no secret that buyers are increasingly looking for rural locations across the UK.
As more and more buyers look to the 'countryside' villages in Cornwall are gaining popularity!
Rural locations across the county offer more space whilst still allowing commuting when need be.
If you are one of the many buyers thinking of living in one of the many outstanding villages in Cornwall, you are in for a treat!
Locations across Cornwall offer outstanding schools, unique wildlife and stunning countryside.
These combine to make the county a dream destination for a variety of buyers.
With so many great areas to choose from, it is hard to know where to start.
Regardless of your needs, living in one of the prettiest villages in Cornwall is certain to appeal.
These are our X picks for the prettiest villages in Cornwall.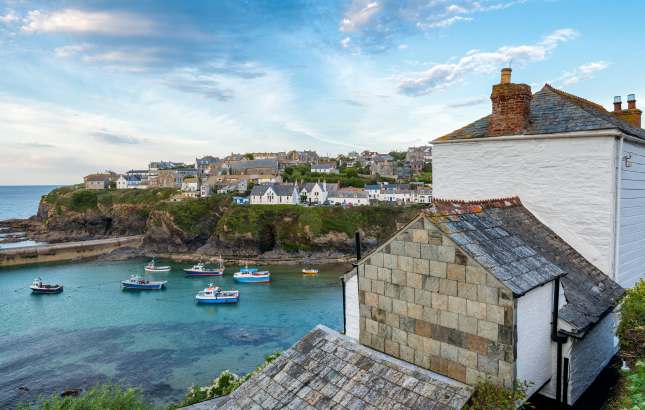 Port Isaac
You know when a location is special when it becomes a backdrop to a TV series.
Doc Martin was filmed in Port Isaac, the setting for the fictional village of Portwenn. It also is home to a sea-shanty singing group Fisherman's Friends.
This small fishing village is located on the rugged coast of Cornwall. It lies about 15 miles from Padstow and 23 miles from Newquay.
Although a lot quieter today, Port Isaac was once a very busy port which handled cargoes of coal, wood, stone, ores, limestone, salt, pottery, and heavy goods.
Nowadays it is given over to the local fishermen who work off the coast bringing in catches of lobster, crab and fish.
Port Isaac is where an important lifeboat station is based. (Again, the subject of a TV series), crew and shore helpers man the station 24 hours a day, 365 days a year, providing full coverage of part of the north coast of Cornwall
Small winding streets lead down to the ocean where you will find a tiny but pretty sandy beach.
The little whitewashed fishermen's cottages set in the hillside surrounding the small bay and harbour are absolutely enchanting and many have now been sold as second homes and holiday homes.
It is an enviably small but tight knit community where most of the locals know each other by name. There are several shops, scattered around the village to cater for daily necessities
Port Isaac sits within an Area of Outstanding Natural Beauty, meaning that the stretch of the South West Coast Path which extends in both directions offers some truly breath-taking walks.
The demand for property in the town has resulted in it having a higher-than-normal average for the area at £448,247.
Porthleven
Porthleven is undoubtedly one of the prettiest villages in Cornwall.
Sitting in the heart of a huge bay, Porthleven's beach is something to behold.
Renowned for its china clay, the quaint fishing village is a perfect place to call home!
A gorgeous seaside location, Porthleven provides a great standard of living in the midst of an Area of Outstanding Natural Beauty, the Lizzard Heritage Coastline!
It is clear to see why so many buyers are drawn to the village.
The surrounding area is lucky to offer hundreds of gorgeous beaches.
Ideal for soothing downtime, surfing, and many more coastal activities.
This thriving area offers a wonderful mixture of old and new.
This includes properties, businesses and residents.
Porthleven presents something for all.
Properties are very well priced with an average cost of £271,744 in January 2021.
The price will differ depending on what sort of property you desire.
Flats in Porthleven sold for an average of £220,794, with terraced houses averaging at £220,161.
There are according to the most recent Zoopla prices.
Clearly, Porthleven is one of the best villages in Cornwall!
Move to this spectacular Cornish seaside village could be ideal for you.
Polperro
The pretty and atmospheric south Cornwall village of Polperro was once a smugglers and pirates favourite destination for bringing in and distributing their plundered goods.
Nowadays it is a popular holiday destination full of charm and thankfully, much friendlier locals.
Tourism is the villages mainstay.
Like many towns and villages in Cornwall, getting around takes a little longer.
But several well-known destinations are not too far away; 7 miles east is Fowey and 4 miles west is Looe.
The major city and naval port of Plymouth lies 25 miles west.
Polperro's idyllic appearance is tightly packed ancient fishermen's houses most of which survive almost untouched, its quaint harbour and attractive coastline attract a host of artists attempting to capture its beauty on canvas.
A wander through the winding streets which take you down to the harbour offers several old-world pubs such as Nelsons Restaurant and Captain Nemo's Bistro, selling the finest and freshest seafood which is naturally, all locally caught.
Stretching out from the village are miles of farmland, creating that classic countryside feel right by the coast.
Polperro is easy to fall in love with, and unlike many of Cornwall's prettiest villages, it possesses the affordability factor when it comes to buying a home here.
The average cost is currently £360,061.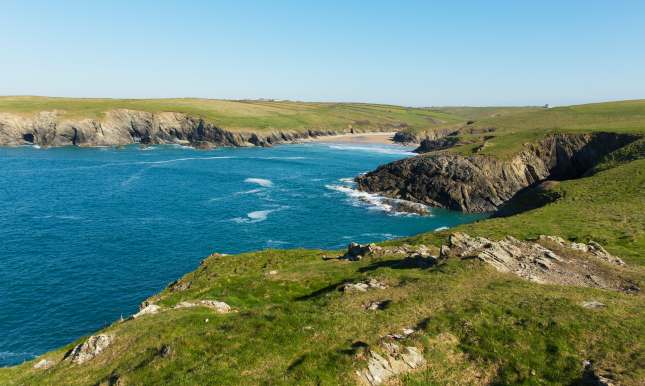 Charlestown
Another south Cornwall gem is the historical village of Charlestown.
Originally known as West Polmear it was developed in the late 18th century by Charles Rashleigh, a mining gentleman of means.
Rashleigh not only constructed the harbour but also planned the village with its long, straight thoroughfare.
The small fishing village was quickly transformed into a centre for transporting copper ore from local mines.
Many TV and films have been shot in Charlestown including Poldark, Hornblower and The Three Musketeers.
St Austell is one of the largest towns in the region and sits around 28 miles east with the City of Plymouth 26 miles west.
These larger places offer the chance of employment.
As with many smaller villages in Cornwall, most of its income is generated during the busy summer months and it becomes much quieter out of season, although most of its small businesses such as cafes, restaurants and public houses open all the year-round.
When it comes to recreational activities there is a huge choice. Fishing, hiking, cycling and long lazy days on the beach are the norm for those who live here. Plus, the stunning Cornish countryside is all around.
Homes are like gold dust, currently, there are only 8 properties for sale in the village.
These range from £300,000 for a two-bed apartment, to a fabulous four-bedroom character property with its very own adjoining award-winning coffee shop business on the market for £800,000.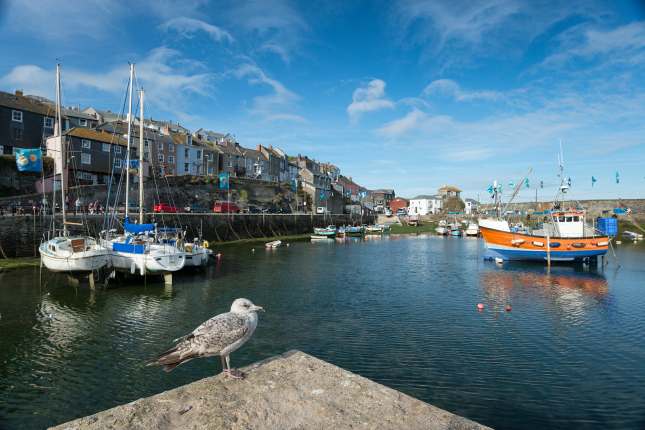 Mevagissey
The small village is home to around 2000 inhabitants. It is attractively nestled in a small valley facing east to the unspoilt Mevagissey Bay.
Renowned for its labyrinth of tiny winding streets lined with quaint cob and slate fisherman's cottages.
Much of the nearby coastline is owned and protected by the National Trust and offers spectacular coastal walks, with fine South coast beaches in abundance.
Mevagissey has a thriving fishing industry and is the second biggest fishing port in Cornwall. The inner and outer harbours are busy with a mixture of pleasure vessels and working fishing boats.
Amid typically Cornish terrain the outer areas of the village are built on the steep slopes of the surrounding hillsides where mostly residential properties sit .
The village has several sites of historic interest and home to three holy wells.
The Brass Well and Lady's Well are both situated in the manor of Treleaven, and the third is within the gardens of Mevagissey House, the old vicarage
You will find plenty to do for all ages, but nothing beats a large hot chocolate on a cold day whilst looking out to sea from one of the little pubs or cafes on the harbour front.
If you are searching for a home in the village, you will struggle to find a property with a sea view as they are rare indeed.
There are several homes laying very close to the harbour on the market from £275,000, considering the location a great price, but don't wait too long, properties move very quickly.
The village offers what seems to be missing in much larger places. Safety and freedom for your children. Community spirit by the bucket load and a much slower pace of life. Together these attributes make Mevagissey a special place indeed.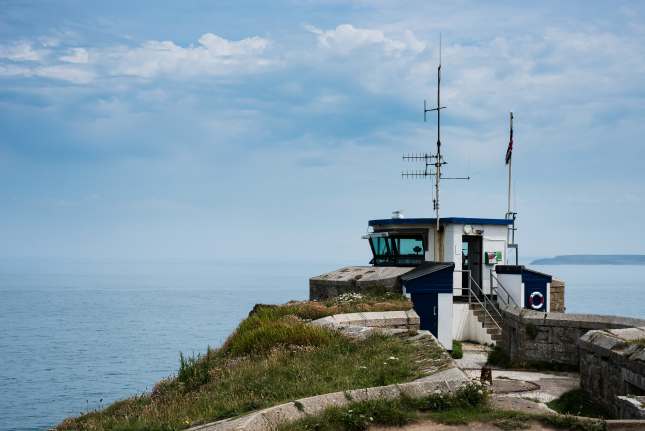 St Ives
Perhaps one of the most famous of Cornwall's attractive locations, certainly it is one of the most well-known.
There are two main things that people associate with St Ives, art and surfing.
A haven for artists from around the globe due to the regions unique light has resulted in a trendy and bohemian side to the town
As much as 60% of the town's residents surf, and no wonder.
St Ives beautiful bay boasts seven miles of beautiful sandy beaches.
The bay was even one of the top ten bays in the whole world!
St Ives is the winner of a showcase of national awards including best family holiday destination by Coast magazine and one of the 10 best European beach destinations compiled by TripAdvisor.
Served with plenty of great amenities including a plethora of diverse and inviting shops and restaurants; some are intriguingly tucked away along the many small quirky streets of the town centre.
Travel links are reasonable with access to other places made a little easier due to the close proximity of the main A30.
The closest airport is in Newquay, 31 miles away, around 45 minutes by road.
Due to its size, finding a home is not quite as difficult as some of the smaller locations in the region.
According to Zoopla, currently, there are 134 homes for sale in the town.
A typical detached home sells for an average of £480,000, semi's £320,000- and one-bedroom flats start at £170,000.
Mawgan Porth
The small village of Mawgan Porth is home to a sandy beach.
Encompassed by craggy cliffs, the area is home to a range of sea birds.
Lying halfway between Padstow and Newquay, Mawgan Porth provides dazzling scenery, glorious walks, and some excellent waves for all you surfers!
Mawgan Porth's relative obscurity makes it a lovely spot to live.
While other well-known towns and villages in Cornwall are inundated with visitors, the village offers a much-welcomed break for its locals.
The centre is home to a post office and village shop.
There is also a tearoom that offers Cornwall's famous cream teas.
For a wider range of shops, locals should travel to the larger town of Newquay just along the coast.
The closest primary school is Mawgan-in-Pydar Community Primary School located a mile away rated as "outstanding" by Ofsted.
Secondary aged children travel to nearby Newquay.
Located four miles from Newquay, Mawgan Porth has the benefit of being only 2 miles from Newquay Airport!
Yet another family-friendly place to reside with year-round attractions for all ages, tastes and buying abilities.
Keep in mind that buying a home in the villages is difficult.
Properties here are highly sought after, selling very quickly.
They are also pretty expensive!
The average prices are sitting at £576,212 as of February 2021.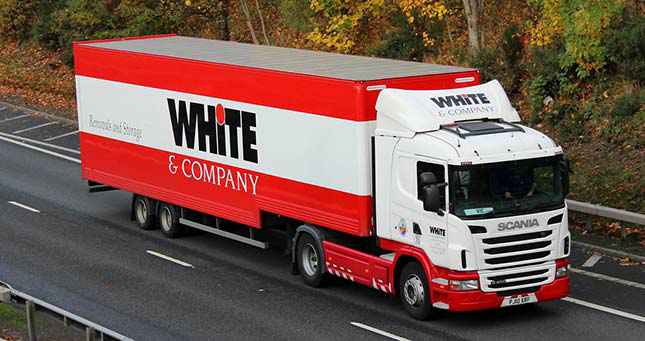 Ready to Live in Cornwall?
Have you decided to move to one of these villages in Cornwall?
The county is home a range of excellent villages perfect for families, young professionals and retirees alike.
If you want to live in one of the prettiest villages in Cornwall and have chosen to perfect new home, we are here to help you get moving.
You can start planning your dream move with the assistance of our Cornwall Removals service from White & Company today.
White & Company are also pleased to announce our new video survey service.
During these unprecedented times, we can safely conduct remote removals surveys.
We can gather all the relevant information for your move from the comfort of your own home.
So, give us a call today or fill out a quick quote form to see how we can get your dream move to Cornwall in the works.