Where are the must-see villages in Devon?
If you are looking for one of the best villages to live in Devon, this is the blog for you.
Devon's esteem has grown massively in recent years.
There are numerous reasons for this increased attraction.
Firstly, Devon is simply home to some of the best villages in the UK!
This is certainly one of the key factors that ensure people are looking towards Devon when deciding where to live.
With locations across the UK becoming progressively pricier, the decision to live in one of the villages in Devon may present buyers with a cost-effective solution.
As buyers increasingly seek rural locales, villages in Devon are gaining huge boosts in appeal!
Rural locations throughout Devon present more space whilst simultaneously allowing locals easy travel when needed.
If you are thinking of living in one of the many stunning villages in Devon, you are spoilt for choice!
Villages across the county offer excellent wildlife, scenic countryside and some top schools.
It is clear to why Devon is the perfect destination for so many buyers.
With so many excellent spots to pick between it may seem daunting to start searching!
Living in one of the prettiest villages in Cornwall is certain to appeal no matter your needs.
These are our 11 picks for the must-see villages in Devon.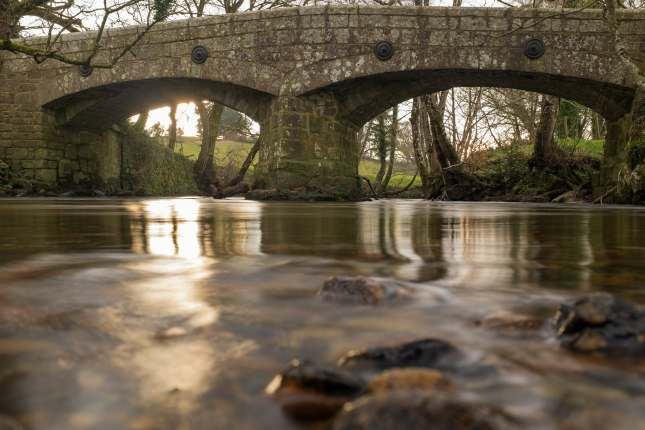 Chagford
Many locations in the UK are described as being "nestled" nicely between green rolling hills in an idyllic location, but the Devonshire market town of Chagford really is. Small wonder it attracts such attention.
Sitting on the northeast edge of the Dartmoor National Park, Chagford is truly in a stunning location.
An ancient market town, Chagford's Royal Charter dates back to 1305.
Considering its rural location, travel connections are pretty good, the A30 passes the town a few miles north and the A38 is to its south-east.
The city of Exeter is just 18 miles away while Okehampton sits just 14 miles from the town.
Chagford also has access to many places of interest including walks amid Dartmoor, fishing, horse-riding and kayaking on the nearby river Teign.
The town is home to a thriving community with several notable eateries, along with high property prices and an unusually high number of interesting shops for a town of its size.
Drewsteignton
A quiet, peaceful village Drewsteignton has a population of just 1000 and lays 13 miles from the City of Exeter.
Several sites of historic interest dot the town such as Prestonbury Castle is an Iron Age Hill fort situated on a massive hilltop some 240 metres above sea level and overlooking the Teign Valley.
Another of West Devon's little gems, packed full of charm and character-focused on the local church of Holy Trinity which serves as a local landmark which is visible for miles around.
The thriving little village has a small post office which doubles as a general store, plus a noteworthy pub, The Drewe Arms.
A Grade II listed building which has changed little over the years.
Drewsteignton attractiveness is only enhanced by the fact that there has been very little modern development here. A good many of the local buildings date from the 17th Century or earlier and retain their classic features.
Clovelly
Waterside locations have always been in demand.
Clovelly, on the west coast of Devon, is a harbourside village and is both ancient and picturesque.
It's pretty, steep cobbled streets wind right down to Bideford Bay. Unusually, visitors are charged a fee to enter the village.
Surrounded by beautiful countryside the South West Coastal Path runs across the top of the village bringing in plenty of visitors, particularly in the summer months.
The vast majority of Clovelly's buildings are listed, only 7 are not, making it a really delightful detour from the Coastal Path.
Residents are very proud of Clovelly Lifeboat station. Manned 24/7 365 days of the year since 1869, it plays a vital role in saving lives at sea.
The small beach area has several concrete platforms and promenades have been constructed on both sides of the bay and serve as popular sun-bathing spots.
There are access steps into the water, making Clovelly Beach more like a large ocean pool than a beach.
The beach is backed by rows of whitewashed cottages clinging to the hillside many of which are second homes and holiday homes.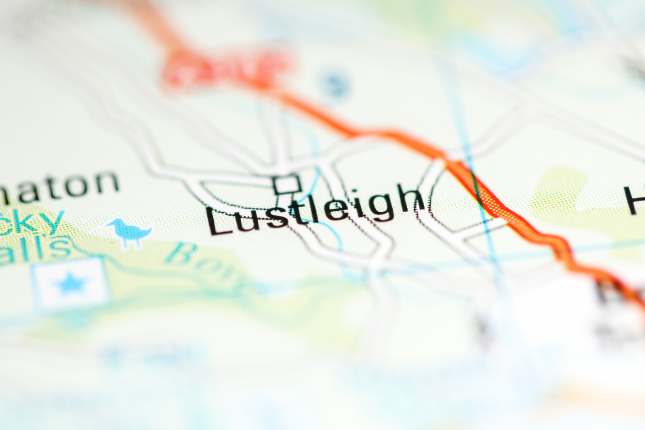 Lustleigh
Midway between Bovey Tracy and Moretonhampstead on the A382 in South Devon, the very tiny village of Lustleigh is certainly among one of the most scenic villages in Devon.
Home to around 600 residents.
Packed with picture-postcard thatched cottages and narrow lanes it has an air of "time stood still" about it.
So much so it is a very popular tourist hot spot and makes the ideal location from which to explore other parts of the region.
Those who live here lead a very relaxed slow-paced lifestyle, where the hub of the action is mainly around the local pub The Cleave, cited as one of the best places to eat in Dartmoor.
There are plenty of places to visit around Lustleigh and one of the best ways to get around is by bicycle or simply to walk.
Many do and end up having tea and scones in one of several little tearooms dotted throughout the village.
For such a small village it has a busy annual calendar of activities, many of which are held at a central park called The Orchard.
Residents enjoy events such as the Mayday Celebrations, the Duck Races and several village shows.
Lustleigh Convenience Store covers most daily essentials, but not far away, Bovey Tracey and a little further out at Newton Abbot there is a much more comprehensive choice.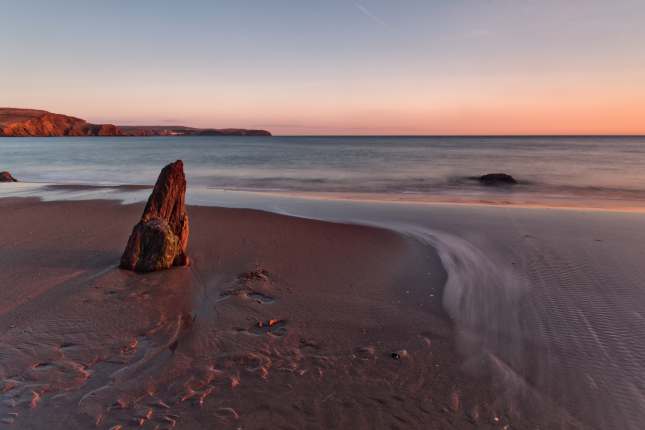 Bigbury-on-sea
As the name would suggest, the village of Bigbury-on-sea is located on the coast of South Devon above the largest sandy beach in the region.
Once it was a very busy fishing village but these days it is a holidaymakers paradise, a real bucket and spade destination and much-loved retreat from the humdrum of busy life.
As much as 63% of properties are how either holiday homes or second homes despite the high cost of property which stands at an average of £717,108.
The large family-friendly expanse of sand has become well known in the area for its many water sports and stunning coastal walks, very much the ultimate natural playground.
One of the features of Bigbury-on-sea is the small island of Burgh. Just a few hundred metres off the beach, the small tidal inlet is home to a famous Art Deco Hotel, a pub and several fishermen's cottages.
Reachable only by tractor at low tide or by boat the rest of the time.
Saunton
Set in a stunning location, Saunton is a village on the North Devon coast.
It sits within the North Devon Area of Outstanding Natural Beauty and forms part of the Taw-Torridge Estuary.
The village offers endless amounts of outdoor fun whether on the coastline, or further inshore on the wild ruggedness of Exmoor and is another of Devon's popular surfing spots.
Saunton Sands epic 3 mile stretch of long straight sandy beach is backed by the impressive Braunton Burrows, a UNESCO Biosphere Reserve. An internationally recognised SSI (Site of Special Scientific Interest)
Just along the beach is Braunton Burrows. It played an important role during the Second World War. The Americans trained here for their impending assault on the heavily defended Normandy beaches.
The beauty of the area has drawn thousands over the years, and it has not gone unnoticed by the film and music businesses either with several movies have been partially filmed here. Pink Floyd used it for the filming of their movie "The Wall". Whilst Robbie Williams used it for his Angels video.
Saunton has very little in the way of facilities away from the beach area.
Those who live here tend to use nearby Braunton for shopping and evening entertainment, however, it is still known to be one of the busiest villages in Devon.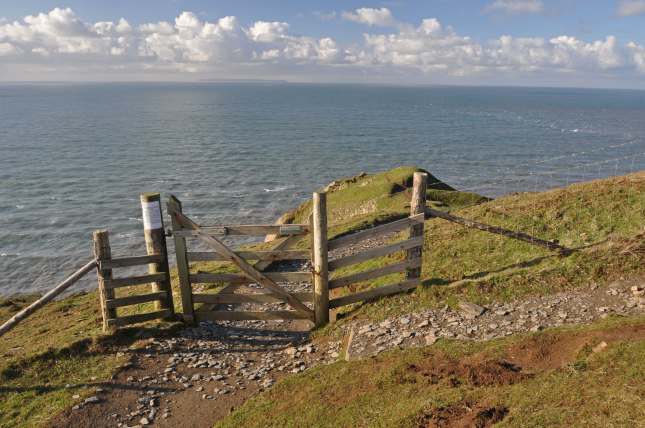 Croyde
Definitely a must-see destination, Croyde remains unspoilt and steeped in old-world charm.
Facing the Atlantic coast, at the western end of the Bristol Channel Croyde falls within North Devon.
Although it may be a little remote for some, for others it makes the perfect place to relax and unwind.
Croyde has become a favoured holiday destination.
Tourists are attracted to the long sandy beach which so many of Dorset's towns and villages enjoy.
It is also a renowned surfing location!
Croyde is said to be one of the best surfing beaches not just in the UK, but worldwide.
Surfers are here all year-round taking advantage of the great waves the sea produces.
Not surprisingly, tourism plays a major role in the economy of Croyde and a number of campsites have sprung up, taking full advantage of the trade many tourists who stay here in the summer months bring.
Nearby is an impressive headland called Baggy Point which affords dramatic 360-degree views and huge crashing waves as they smash against the dramatic cliffside.
Do not miss a sunset photo opportunity from this vantage point!
Instow
Instow may be a small village with just 1700 residents, but its reputation is not.
Positioned in a very nice location on an estuary where the rivers Taw and Torridge meet.
You know when somewhere is popular with budding artists that it has got to be particularly scenic and Instow has some spectacular areas just waiting to be captured on canvas.
Several little galleries sell some of the local artists works where you can purchase a souvenir of this very pretty village to take home.
Instow is also ideal for family holidays but it is a firm favourite with walkers.
The Tarka Trail winds its way through the village providing a safe and pleasant way to explore the whole of the North Devon coastline on foot or by bicycle.
The waterfront area has several very nice little bars and restaurants where you can sample the fine local seafood whilst taking in the wonderful sea views.
Getting around the region by road is via the main A39.
A long route which heads to Barnstaple in the north right down as far as Newquay in the south. The route passes so many of Devon's most beautiful coastal locations.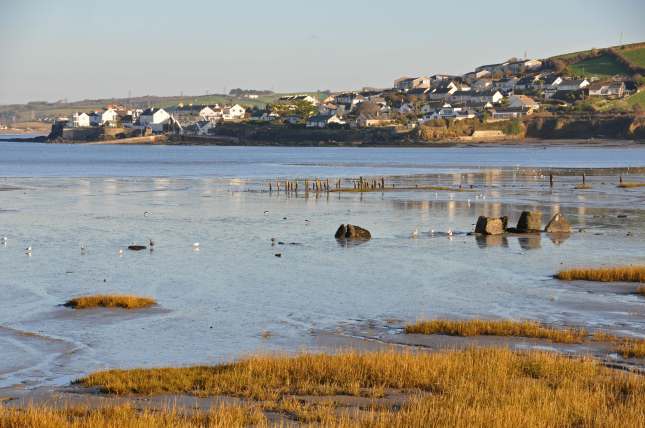 Appledore
Not as small as some of north Devon's other villages.
Appledore has a population of around 3000 but Appledore is a special place non the less.
It is the home of Appledore Shipbuilders, a lifeboat slipway and Hocking's Ice Cream, a brand of ice cream only sold in North Devon.
The rainbow-coloured terraced homes dot the hillside and have adorned many postcards and paintings.
Some of which date back as far as the Elizabethan era!
Appledore was historically a haunt for local smugglers and pirates!
It is another of Devon's once-bustling villages, built on the ancient tradition of fishing and shipbuilding.
Today, Appledore welcomes hosts of holidaymakers annually to its pretty beach.
Whilst the assortment of independent shops selling antiques, jewellery surfing attire and gifts is a wonderful place to wander.
Lunch at the lively quayside overlooking the river Torridge is central to life in the village and must-do activity.
It has become something of a haven for foodies where local eateries are making quite a name for themselves.
It is also the best place to take the children crabbing!
If you fancy a little boat trip, there is a small ferry which transfers passengers back and forth across the river to Instow.
It is a short trip but it's a fun thing to do on a sunny day.
Picturesque Appledore provides a peaceful base from which to explore North Devon.
It is close to surf beaches plus the ancient market towns of Bideford, Barnstaple and Great Torrington.
Cockington
Cockington has to be one of the best villages in Devon!
The village is the epitome of picturesque.
Travel back to years gone by when strolling through the narrow lanes.
Cockington's streets are lined with thatched houses, instilling an allure that is quintessentially British.
Locals can explore the mill and forge, which are off of the beaten path.
Whilst the village was first recorded in the 10th century, Cockington was initially founded in the Iron Age!
Some stunning local scenery is a gift for the local residents.
The nearby country park is gorgeous.
A peaceful location to enjoy a stroll and soak up some of the areas fascinating history.
Located close to the English Riviera, Cockington is the perfect peaceful spot sitting adrift from the busy areas of nearby Torquay and Paignton.
Clearly, Cockington is one of the best villages in Devon, perfect for lovers of everything rural.
Widecombe-In-The-Moor
Widecombe-In-The-Moor's name may somewhat give away the location of the village.
Sitting in the very centre of Dartmoor, the village is located in Widecombe Valley.
There are currently less than 200 houses in the village!
Regardless of its small size the village is particularly well known!
Widecombe-In-The-Moor is a must-visit for walkers delving into Dartmoor.
The village is home to an annual fair and there are tea rooms, shops and pubs for all to enjoy!
Visitors and locals can also soak up the magnificent setting by observing wild ponies.
The countryside encircling the village is remarkable.
The village is truly a walkers dream.
With the moors on the doorstep, you can simply pick a direction and get to walking!
Clearly one of the most unique villages in Devon, Widecombe-In-The-Moor is well worth a visit.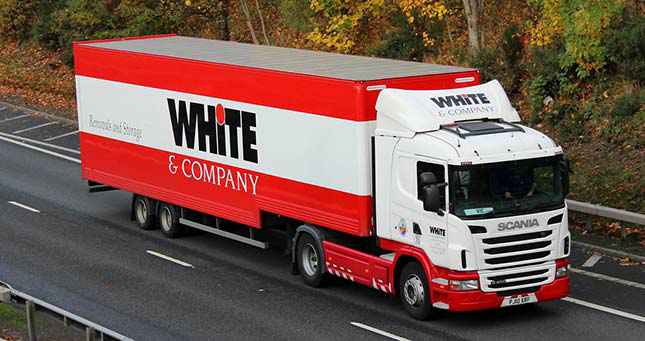 Ready to Live in One of These Villages in Devon?
Have you decided which one of these villages in Devon you would like to live in?
Devon is home to some outstanding villages perfect for families, young professionals and retirees alike!
If you want to live in one of these villages in Devon and have found the dream home, we are here to help you get moving.
You can start planning your dream move with the assistance of our Devon Removals service from White & Company today.
White & Company are also pleased to announce our new video survey service.
During these unprecedented times, we can safely conduct remote removals surveys.
We can gather all the relevant information for your move from the comfort of your own home.
So, give us a call today or fill out a quick quote form to see how we can get your dream move to Devon in the works.