YMCA'S Charity Street Sleep fundraising event is taking place this Friday from 6pm at Southampton Guildhall Square.
Participants will experience what it is like to sleep on the streets of Southampton to raise vital funds and awareness for vulnerable young people.
They will also be tasked with assembling their own shelter from cardboard cartons in a 'pop-up village'.
White & Company will deliver new and recycled cartons for the 75 participants and six volunteers who will be braving the cold and sleeping overnight.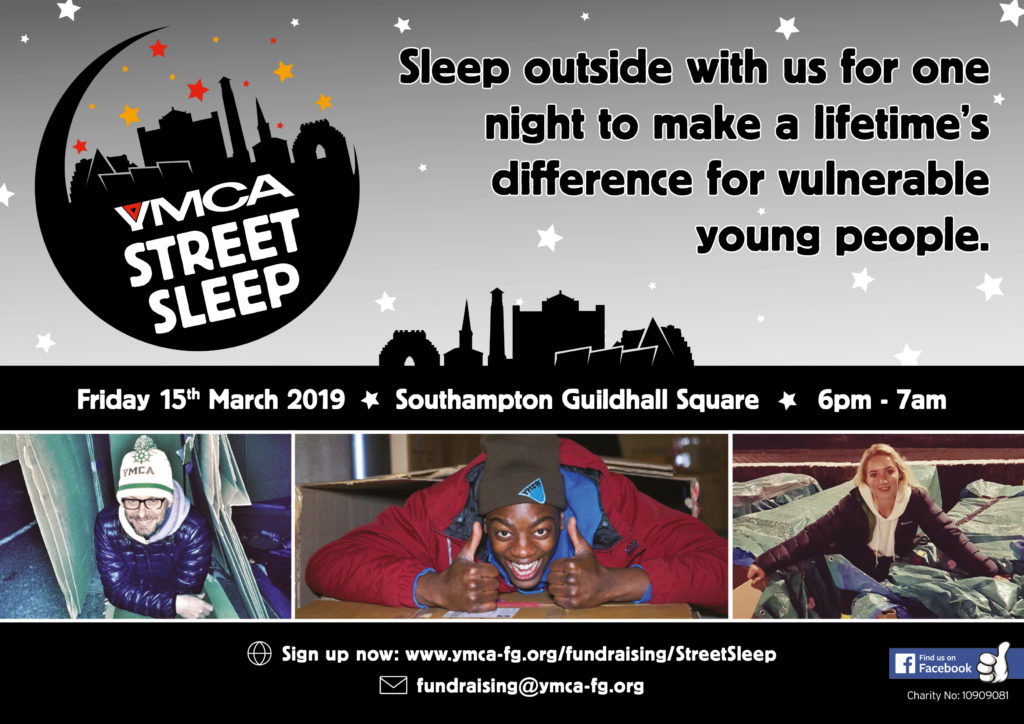 Sign ups for the event have now closed but donations are still welcome.
There will also a programme of events, including live entertainment and street food provided by local caterers from 6pm onwards.
The event has proven a great success in the past but this will be the first time it will take place in the iconic Guildhall square.
Please join us on Friday or to find out more information about the event see YMCA's Street Sleep page.