Why move to Sydney? White & Company looks at 13 reasons why you should start a new life in the vibrant Australian coastal city of Sydney.
When most people think of Australia, Sydney springs to mind. Its iconic man-made structures stitched in our minds.
These include the Sydney Opera House, one of the world's most distinctive buildings. And the Sydney Harbour Bridge, a staggering testament to civil engineering.
Beyond these tourist attractions there is a beautifully stitched approach to life in the state capital of New South Wales.
It is this which makes it so alluring to British expats.
With its excellent rates of pay, liveable housing and excellent educational opportunities, Sydney is the ideal relocation destination for families.
A competitive job market with a highly efficient transport system also makes it the place of choice among many nomadic young professionals.
Still not convinced? For those considering moving from the UK, we've compiled a definitive list of 13 reasons to move to Sydney.
High standard of living
The standard of living on offer in Sydney continues to impress.
In the 2018 Mercer Quality of Living survey it ranked an impressive 10th, above the likes of London (41), New York (45) and Tokyo (50). Even outranking its neighbour, Melbourne (16) by six places.
The survey factored in infrastructure, recreational facilities and housing among other things. Its results prove yet again that Sydney is a first-class destination.
Diversity
Sydney truly is a melting pot of culture. Formed by mass waves of immigration, the city has become home to over 180 nationalities in just a 200 year history.
The population hit 5.1 million in June 2017. Of this there are a diverse set of inhabitants, ranging from Europeans and Asians to Aborigines and original settlors.
This cultural diversity has shaped the dynamics of the city, with many districts having their own distinct sights and smells.
Chinatown, located at the Haymarket end, is one such case. It is very popular and home to a large majority of the Asian community and a variety of Yum cha, or Dim Sum restaurants.
Strong job market
Those looking to move to Sydney can rest assured that the job market is strong and they have an excellent chance of landing work. Unemployment continues to fall and remains low at just 3.76% for the June 2018 quarter.
Sydneysiders combine hard work with a friendly-laidback approach to office culture.
Sydney is Australia's financial and business hub. The central business district is a vibrant place to work, packed full of large multinational and blue chip companie.
There are various opportunities across the professional services and the digital economy. As well as well-paid blue-collar work in the construction and manufacturing industries.
Excellent rates of pay
Another reason why people move to Sydney is the excellent rates of pay on offer.
According to a 2018 UBS comparison of city prices and salaries, Sydney has the eleventh highest net wages in the world — above London and close to that of New York.
Liveable housing
For British expats, the living situation is often the biggest sell of Sydney and Australia.
Houses in Sydney are generally larger than those in most UK cities and of a high quality. Although far from cheap, compared with London, you certainly get a lot more for your money.
Whether you're moving with your family to a open-planned detached house in the suburbs. Or moving to a flat, or 'unit' in the CBD, there is something for all household sizes and budgets.
Great educational opportunities
Moving to Sydney with your family is incredibly exciting but choosing the right school for your child is often complex.
Schooling in Australia works in a very similar way to the UK and is of a very high standard. Sydney is no exception.
There are a variety of excellent options, catering for all abilities and budgets.
James Ruse in Carlingford, is an academically selective public school. It takes in students from years seven to 12 and has an excellent local reputation. Other highly ranked schools include Cheltenham Girls High and Sydney Grammar.
Beaches and scenery
Coogee, Manly, Bondi, take your pick! Few urban beaches can compete with Sydney. With more than 100 to choose from you're bound to find one to your liking.
You can learn to surf or enjoy a game of volley ball with your friends. Kicking back and relaxing with a bbq after work is not uncommon either.
If you're looking to escape the urban sprawl, the Blue Mountains offer stunning natural scenery, including masses of eucalyptus forests, waterfalls and wildlife.
Low crime
If you're looking to move to Sydney you do so in the knowledge that its very safe.
Crime rates are low compared to other major international cities. The police are well-funded and play an active role in the community.
There are also heavy restrictions placed on the sale of firearms and access to guns is incredibly well controlled.
Highly efficient public transport
If you're used to the nightmare that is London commuting then Sydney will be a breath of fresh air.
The public transport system is incredibly efficient and runs a number of services, calling at all major suburbs.
The system consists of:
Trains — which run from 4am to midnight, the Sydney Light Rail and NSW trains linking Sydney with the rest of New South Wales.
Buses — largely efficient and offer a prepaid service that runs 24/7
Harbour City ferries — ferries operate from Circular Quay to Taranga Zoo, Balmain Kirribilli, Neutral Bay and Mosman
Culture
Sydney boasts a thriving arts and culture scene. The Sydney Operate House draws in global audiences to enjoy some of the most celebrated performances in music, dance and productions.
There are some wonderful dining opportunities in and around the harbour. The fireworks at New Year are also some of the most iconic in the world, as Australia ushers in the new year.
Sydney is big on gourmet dining and there are a variety of culinary experiences courtesy of its diverse population.
Sydney is also home to some of the oldest surviving aboriginal art in the form of the Red Hands Cave Houses. You can learn and understand more about the country's past in the nearby, Blue Mountains National Park.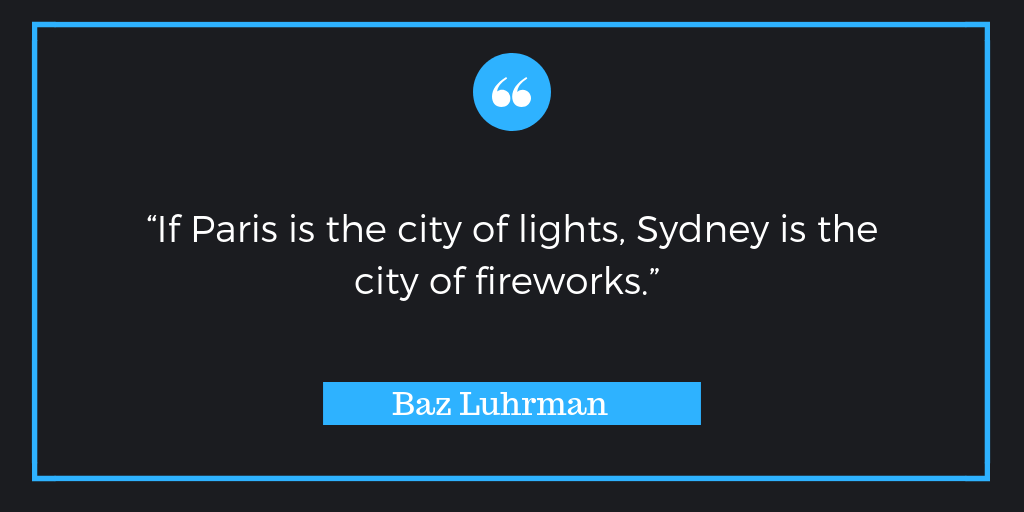 Need some help with your move to Sydney?
If you're looking for help with your move to Sydney, or anywhere else in Australia, White & Company can assist.
White & Company has over 145 years' experience in the removals industry and have helped move thousands of families around the globe.
We're part of FIDI, an extensive international relocation network, and can arrange for full or part loads to be shipped to Australia.
We can advise on all aspects of the process, including customs and declaration and marine insurance.
Once your consignment has arrived at the port in New South Wales, we will arrange for it to be safely transported to your new home. We also offer flexible storage solutions should you require it during your time in Sydney.
To find out more about any of our services call us on the number listed above.
Enjoy this article? Read our top tips on shipping your household belongings to Australia.
Are you looking to start a new life in Sydney? Or perhaps you've already made the plunge. If so, we'd love to hear your views on the best things about living in Sydney below.