As one of the most desirable places to reside in the UK, we explore the 22 best places to live in Leeds and the surrounding area.
With a dynamic economy, affordable living and fantastically friendly culture, this popularity is no surprise!
If you're considering Leeds as your new home, it will be very important to establish the most desirable areas in the city before finalising your decision.
The list of lovely locations for Leeds is long, but that certainly isn't a bad thing!
We have put together the Ultimate Moving Guide for the best places to live in Leeds and where to find a cheap removals firm to move you, to ensure you're as informed as possible.
So, sit down and relax with a lovely cup of Yorkshire tea, here are the 23 best places to live in Leeds!
Horsforth
A consistent list topper, Horsforth is one of the most popular locations in the whole of Leeds.
The beautiful town is extremely well-connected.
Effortless rail links to Leeds and York make Horsforth the perfect location for commuters looking for the suburb lifestyle.
Another major draw for the region is the schooling.
With extremely highly rated primary and secondary education, Horsforth provides the perfect platform for a family looking for a home in and around Leeds.
If the suburbs sound too serene, no need to worry! Horsforth has managed to strike the perfect balance.
You could be enjoying the peaceful suburbs or the lively nightlife.
The area also has all the shops you could ever need.
Being such a desirable area, Horsforth is one of the more expensive locations in Leeds.
The average price of a property in Horsforth is £295,671. This is £72,000 more than the average cost of a house in Leeds.
However, when compared to London, where the average price is £475,458, this is an excellent value.
Considering the perfect location and great amenities, it is no surprise that the area is extremely popular amongst younger couples and families looking to find the perfect place to call home.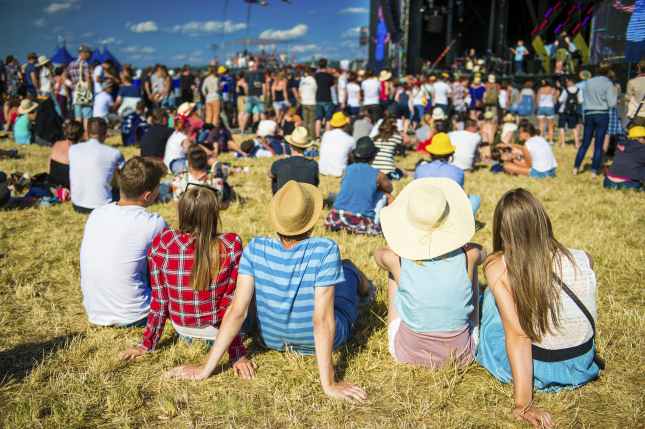 Chapel Allerton
Chapel Allerton is another extremely popular suburb.
Much like Horsforth, the area is popular with commuters and young families.
With an abundance of great schools nearby, Chapel Allerton also boasts fantastic commuting times into Leeds, which is an 11-minute drive away!
As of January 2020, you can expect house prices in Chapel Allerton to average £248,242.
Whilst slightly over the average cost of a house in Leeds, the area is certainly worthy of this price tag and remains very popular.
Chapel Allerton has managed to create a real buzz, with the area often being referred to as the 'Notting Hill of the North.'
The region is certainly one of the quainter in Leeds, offering an array of eateries, galleries and green spaces.
The cosmopolitan feel of Chapel Allerton is rounded off with regular art shows, live music and local markets.
All of this combines to form one of the trendier and most desirable locations and certainly one of the best places to live in Leeds.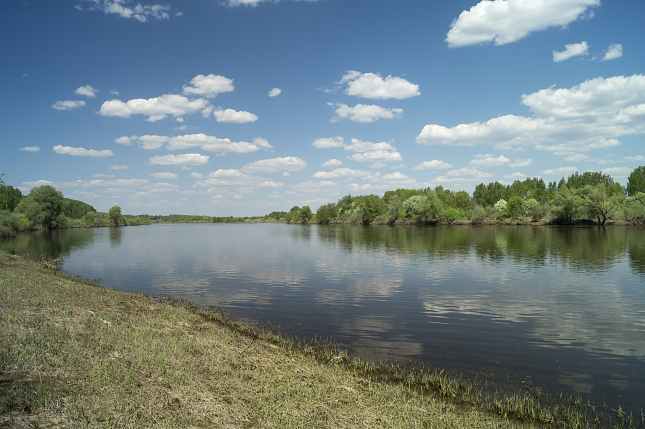 Roundhay
Renowned for its 700-acre park, the marvellous green space and is an important venue, hosting some of the area's most popular events.
The affluent suburb is unsurprisingly a popular location, the wealth of space provided by the park is a huge draw.
Outside of the park, Roundhay still has heaps to offer.
Although Leeds city centre is a 5-minute drive, the suburb is home to various facilities.
The area offers numerous shops on Street Lane as well as thriving bars, restaurants and pubs, giving Roundhay its own unique feel.
With such a fantastic location, it is no surprise that Roundhay is the most expensive area we have covered so far.
It is important to note that houses in Roundhay are highly sought after.
Meaning houses will not stay on the market for very long at all.
You should expect to pay an average of £386,385 for a home in this area.
Whilst price here are high, you will have access to fantastic facilities as well as a little more peace and quiet than some of the other areas covered in this article.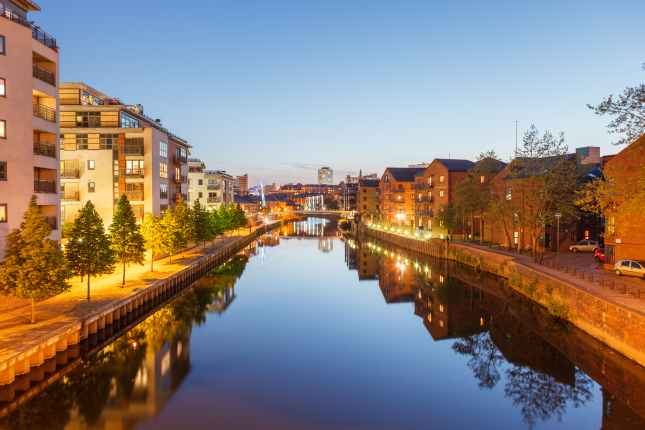 Leeds Waterfront
Located in the centre of Leeds, the waterfront is one of the most exciting places to live across the whole city!
Extremely popular, particularly with younger workers, Leeds Waterfront offers everything you can think of, all at your fingertips.
With all the retail favourites, the expansive city centre is packed full of quirky cafés, eateries and trendy pubs.
Living in the centre really opens the whole city of Leeds. With everything within walking distance, your travel cost will be little to nothing and who knows you may find your own little special local shop or bar!
The average price of buying a property in the city centre is currently £209,846.
Whilst on paper this is significantly less than the surround suburban areas, it is important to consider that most properties will be modern flats, this very different compared to the houses found in the suburbs.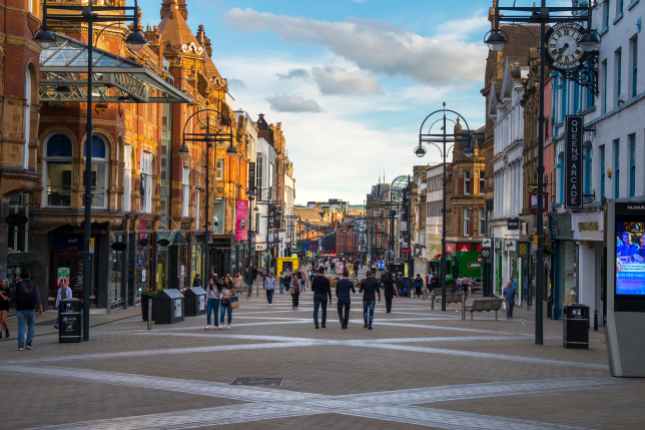 Headingley
Distinguished as the student region of Leeds, Headingley is certainly emerging as one of the trendiest areas in the city.
Conveniently located 1.5 miles from the city, the neighbourhood is sandwiched between Leeds and the greener outskirts.
This gives the region a great balance of urban and rural living.
The area has transformed into a flourishing suburb with tons to offer all of its residents, not just students.
The Headingley town centre is chock-full of shops, restaurants and bars and is even home to a shop devoted to beards!
If you are interested in moving to Headingley, it is important to note properties don't stay on the market long.
The up and coming area is undoubtedly in high demand.
You can expect to pay an average of £279,146.
This is above average for Leeds, which certainly indicates its popularity and the fantastic location of the area.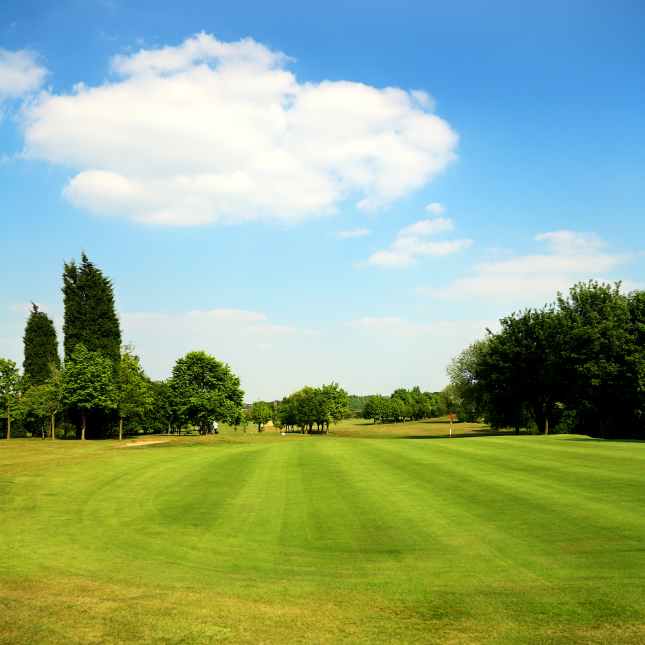 Alwoodley
Alwoodley an extremely prosperous region and subsequently, is one of the most sought-after areas in Leeds.
Bordering Roundhay and Moortown, the peaceful neighbourhood is a suburban haven.
You can find some of the loveliest properties Leeds has to offer, which is subsequently why the area is significantly more expensive than its surroundings.
An average priced property in Alwoodley will set you back around £369,674.
This suburb is valued so highly for a reason, with a few jewels in its crown.
Alwoodley is home to a two golf courses as well as the beautiful Eccup Reservoir.
These attractions and stunning architecture make it one of the best places to live in Leeds.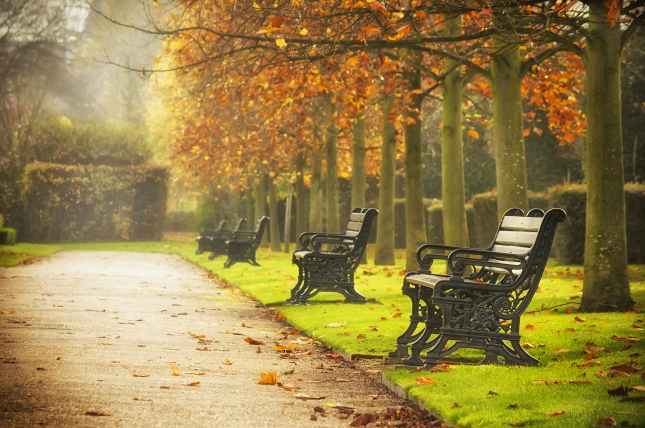 Bramhope
Located in the popular district of Adel and Wharfedale, Bramhope is one of the more tranquil villages on the list.
Being only 9.5 miles from the Leeds city centre, it certainly isn't the most remote of locations but offers a very welcome, village lifestyle compared to the busy city.
Bramhope offers an extremely tight knit community which you would expect in a village environment.
With the stunning Golden Acre Park right on the doorstep, the village is a rural paradise.
Due to this rural location being so close to the city, the cost of living in Bramhope is exceedingly high.
The current average house price in the village is £514,976, almost double the average compared to Leeds as a whole.
Despite the high price, Bramhope really is the epitome of 'the best of both worlds', and is undoubtedly one of the best places to live in Leeds.
Otley
Another resident of the Adel and Wharfedale region, Otley is surrounding by spectacular rolling Yorkshire hills.
Otley is home to 17 different pubs.
Otley is one of the best places to live in Leeds.
This may seem like a strange coincidence, but it absolutely isn't.
The town offers not only a plethora of pubs and restaurants, both old and new, but also some stunning settings.
The Yorkshire Dales are right on the towns doorsteps and there are often bustling farmers markets, making Otley a prime location.
The average cost of a property in Otley is significantly lower than the nearby Bramhope at £292,217.
Whilst this is more than the Leeds average, it is again important to consider the fantastic location and its proximity to Leeds city centre which is only a 30-minute drive away.
Meanwood
Meanwood is certainly more charming and friendly than its name lends.
This is one of the best up and coming places to live within Leeds.
Located close to two very highly viewed primary schools, Cardinal Heenan and St Urban's Primary School, Meanwood is ideal for young families.
Meanwood also enjoys fantastic transport links into Leeds, with easy access to the city via the ring road.
The area is also fortunate to be home to various local businesses; Alfred Bar the local watering hole, vintage furniture store Blackbird Vintage as well as numerous other eateries and bars.
Whilst Meanwood is certainly no secret, the popularity of other nearby areas such as Chapel Allerton has ensured that the average house price in the region has remained somewhat low at £252,927.
This is a huge draw factor to Meanwood, it has so much to offer and for a reasonable price, warranting its status as one of the best places to live in Leeds.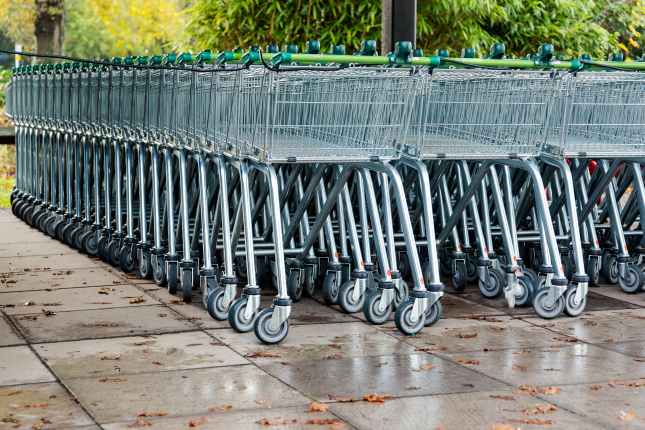 West Leeds Village
The west Leeds village is one of the smallest areas on the list.
In fact, there is no specific property price details because the region simply falls under Farsley.
Situated just 6 miles from Leeds city centre, the area is very popular with commuters.
However, this small area of Leeds isn't to be overlooked.
The quaint village is home to an array of pubs and restaurants, whilst nearby Pudsey is home to larger supermarkets including Asda and Marks and Spencer's.
Farsley also has multiple gyms, salons and other businesses guaranteeing its spot as one of the best places to live in Leeds.
The arrival of Sunny Banks Mills gallery is also a cementing factor on its placement on this list.
A further factor for West Leeds Village appearance in this list is the cost of property.
The current average price of a house is £208,846, this is significantly lower than the average for Leeds.
Whilst the area lacks any larger stores, this lower price more than makes up for it.
Rodley
A little further out of Leeds city centre, Rodley offers a far more tranquil way of life than some of the settlement closer to the centre.
This isn't to say Rodley is too remote, neighbouring Horsforth provides a wealth of shops, cafes and bars.
This means you don't have to sacrifice too much by moving further out of the city.
Being further from the city does have significant upsides.
Rodley is very popular with nature lovers, mainly due to its location right on the Leeds and Liverpool canal.
The walk along the canal is very highly regard with a 5 star rating on TripAdvisor!
The average price for property in Rodley stands at £213,183, another location which falls below the average for Leeds.
If you are looking for a more remote location, Rodley could prove perfect for you and may even save you some money!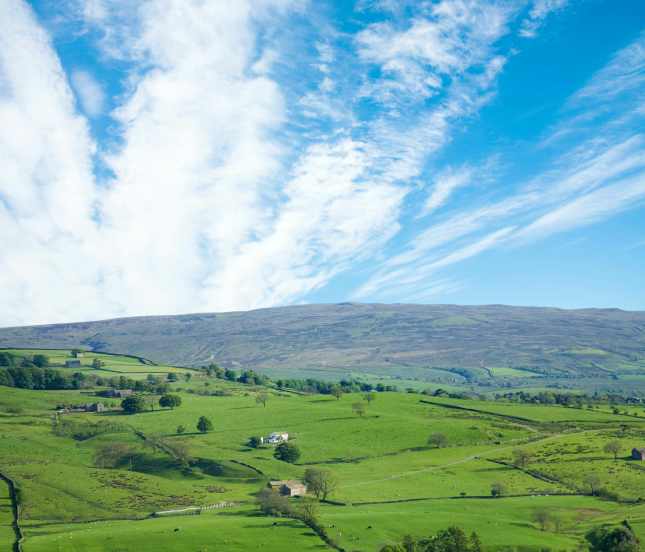 Calverley
Calverly is very comparable to Rodley.
It is another smaller location a little further outside of the city centre.
Again, situated near Horsforth, there is a range of shops, restaurants and bars, meaning you don't have to forgo too much by moving out of the city.
The adjoining countryside is truly breathtaking, with acres of greenery to be explored.
If you fancy a break from walking through the stunning scenery, there is a selection of local pubs to enjoy through Calverley.
The village is also home to its very own primary school, making it an idea location for families.
The average house prices in Calverley are subsequently a little higher than the aforementioned Rodley, at £301,448.
Considering the village feel of Calverly, with the maintenance of all the required amenities it is unsurprising that the area is little pricey.
It combination of services, scenery and location certainly make it one of the best places to live in Leeds.
Moortown
Situated just south of the outer ring road North of the city, Moortown is a suburb of Leeds.
It's often coupled with large, detached properties, excellent transport links to surrounding towns and suburbs and most notably, for having employers in sectors such as law and healthcare.
The area has become very popular with professionals.
Many companies in Leeds have chosen to step away from the city centre, setting up offices on the outskirts.
Subsequently, Moortown has become the new home to many of these businesses and thus the employees.
Amenities in Moortown are very good, with various restaurants and bars as well as an M&S and various banks.
The newfound popularity and growth in areas such as Moortown is certainly reflected in property prices.
The average cost of a house in Moortown is above average for Leeds, sitting at £293,954.
Moortown is certainly one of the more interesting places to live in Leeds, with continued investment it will surely become more popular.
Pudsey
I'm sure this name rings a bell!
Located between Bradford and Leeds, Pudsey (the place not the bear) is a traditional old market town with heaps to offer.
The area is home to numerous favourable primary schools as well as three secondary schools.
Pudsey is understandably very popular with families.
A wide array of pars and leisure space furthers the appeal for those with young family members.
The New Pudsey railway station provides straightforward transport to Leeds city centre and Bradford Interchange.
Several regular bus services are also available, running between Leeds, Bradford, and Halifax.
This means commuting to Leeds from Pudsey is very easy!
Expect to pay an average of £215,045 for a house in Pudsey.
This is well below the average for the region.
Combine this low price with the fantastic transport links and choice of schools and you can see why Pudsey is one of the best places to live in Leeds.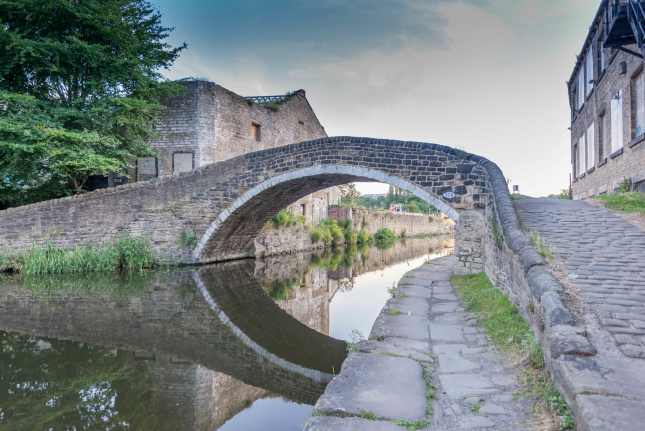 Guiseley
Guiseley sits to the north of Leeds within easy reach of the city and the countryside.
Ideal for commuters, or those who enjoy the rural life but don't want to be completely cut off from the city life that Leeds offers.
The town is very conveniently located by the A65 and provides fantastic connections to Leeds as well as the Dales and even Bradford.
This access to the Dales and nearby Nunroyd Park has made the area a very popular location with lover of the great outdoors.
Guiseley is also very popular with families.
With various schools, both primary and secondary, in the town.
These popular schools and good transport links make the area a very popular.
The current average price for a property in the popular town is £315,277.
Whilst this is above average for the region, it is clear to see why it is such a popular location.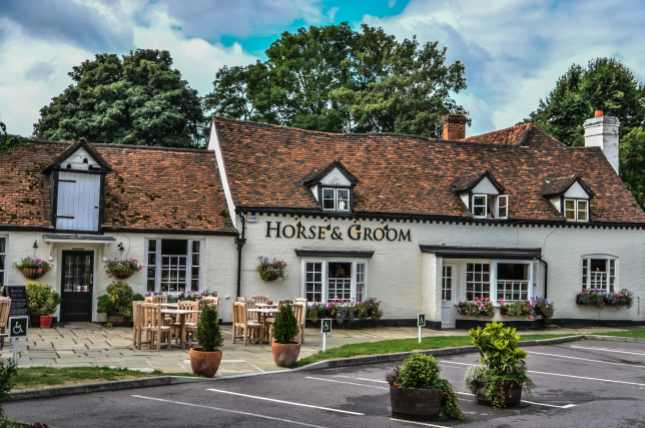 Adel
Another popular suburban region, Adel provides a tranquil space to detox from city life.
This quiet residential area has plenty to brag about.
Large, spacious properties, a variety of green spaces, cafes and a rural vibe that couldn't be further from the buzz of the city centre.
Being very close to Horsforth, Headingley and Meanwood, Adel is a popular location for families and young professionals alike.
You can expect to be set back an average of £393,523 for a home in Adel.
This is quite expensive compared to some similar areas of Leeds.
For anyone who likes long walks in the park and a well-deserved pint after work, this is one of the best places to live in Leeds.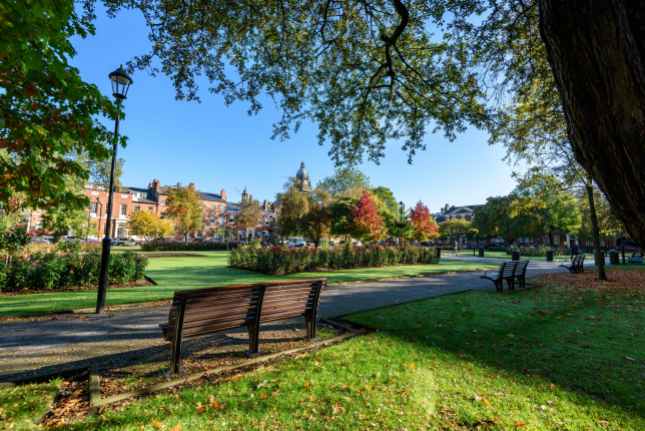 Oakwood
Located between Roundhay and Harehills, the town of Oakwood has been known to 'borrow' features from both of its neighbours.
It has had negative connotation because of this, however is now a lovely area in its own right.
One key factor when comparing Oakwood with Roundhay and Harehills is the price, Oakwood is significantly cheaper than its neighbours.
The average price of a house in the area is £242,704 compared to £386,385 in Roundhay!
Not only is it far cheaper than other areas, Oakwood also has a selection of local bars, restaurants and supermarkets.
With the city centre literally on its doorstep, it is clear to see why Oakwood is one of the best places to live in Leeds!
The Northern Quarter
Home to some highly coveted apartment complexes, the Northern Quarter is very central area within the city.
Although not as popular as area like Leeds Waterfront, this region has a fantastic location and provides young professionals and business people with some fantastic property in the city.
Regeneration in the area has certainly improved popularity.
The refurbishment of the market and opening of Victoria Gate shopping centre has sparked a real resurgence.
Victoria Gate provides access to popular shops including John Lewis, various chain restaurants and brand-new cinema!
There really is so much to do in this region of the city.
Holbeck
Massive regeneration has seen the South Bank region of Leeds thrive!
Various new residential areas are becoming available, with more in the pipeline.
Location is the name of the game, the area is within easy reach of the city centre via foot bus or bike, take your pick.
The Southern entrance to the train station also allow for quick and easy travel when commuting out of the city.
Holbeck is home to most of the creative and media businesses operating out of the city.
The 'cool crowd' that descend here weekly are rubbing off, resulting in the emergence of hip bars, pubs and restaurants.
You can expect to pay £130,420 for a property in this area, well below the Leeds average and significantly lower than nearby Leeds Waterfront (see above.)
All in all, this is an extremely exciting area to live in and is certainly set to be one of the best places to live in Leeds, if not now, in the near future.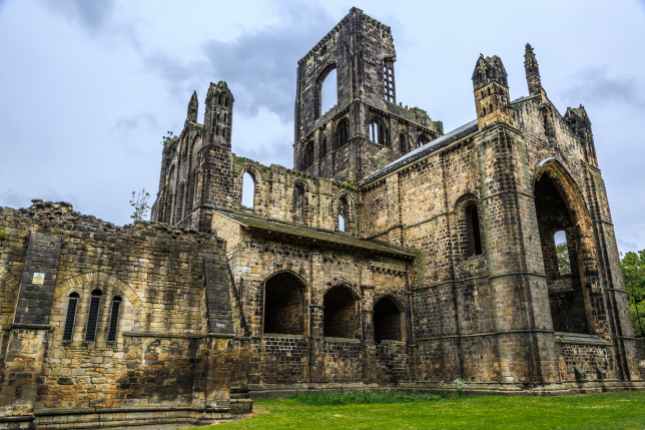 Kirkstall
Recommended by The Telegraph as the ideal location for first-time buyers, Kirkstall is a very popular town.
Kirkstall is already a particularly well-favoured area.
It has a suburban feel but is located very close to the city centre, it is home to a variety of pubs, restaurants and the relatively new Kirkstall Bridge Shopping park.
This has all your shopping needs including a M&S, Costa Coffee and Smyths!
Kirkstall has already proven to be a great location, however it is the new Kirkstall Forge Station that really makes Kirkstall stand out.
Located one stop from Leeds City, it is a 7-minute commute to the centre of the city!
The area has certainly seen a rise in popularity since the opening of the station, alleviating the traffic and making it a more desirable location for commuters.
If you were thinking of purchasing a property in Kirkstall you can expect to pay an average of just £192,489, well below average.
This great price and improve transport links certainly amount to Kirkstall being one of the best place to live in Leeds
Armley
Armley certainly doesn't have the best reputation of all the suburbs in Leeds.
In fact, you can say that its reputation tarnishes the area further, somewhat undeservedly.
However, of all the area cover, the community spirit present in Armley is certainly up there.
The residents of the area have banded together to ensure the future of the suburb is only going up.
The focus of redevelopment is on the renewal of the high street which had become run down.
The average cost of a property in Armley is currently £113,641.
This low cost does indicate that the area isn't massively desirable.
However, the town looks set to see even more improvement, so could be one of the best places to live in Leeds in the future.
New residential developments like Flaunt have showed how successful the area can be if given the right attention.
This indicates that there is certainly lots of promise in the area. With continued community support, it is set to prosper.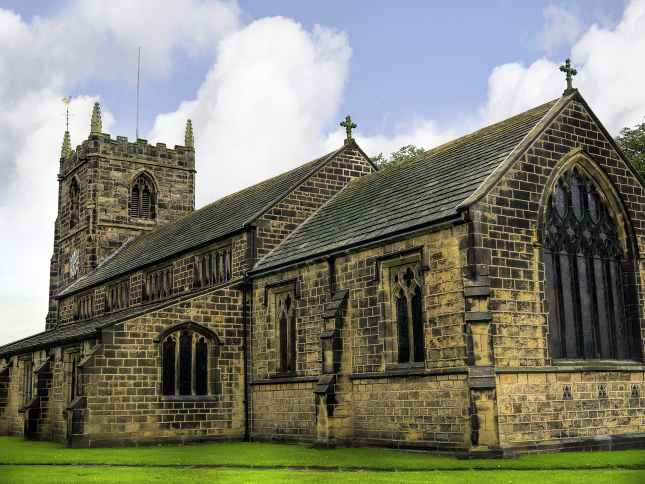 Ilkley
Perhaps the 'poshest' suburb covered so far, Ilkley a typical Yorkshire settlement.
With its romantic rolling hills, towering Victorian houses and friendly locals, it is undoubtably one of the best places to live in Leeds.
The area is well connected to the rest of Leeds and is equal distance between Leeds and Bradford.
Known historically as a spa-town, Ilkley is particularly popular with affluent city commuters and provides an arguably perfect suburban experience.
The downside of the area in clearly the cost of living here.
The current average cost of purchasing a property in Ilkley is £418,615.
This is, by far, the most expensive area of Leeds covered in this article.
It is however, one of the nicest regions we have mentioned.
So if you are able afford this move, it could be the perfect location in Leeds for you!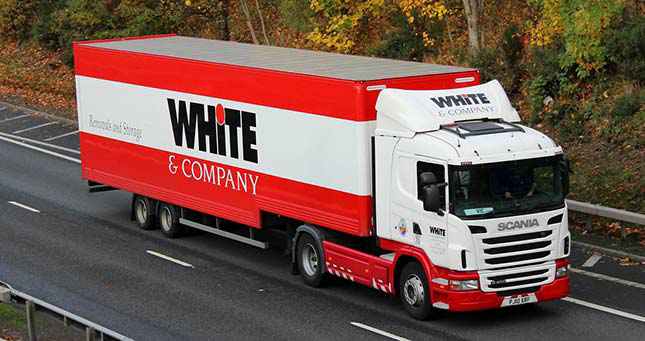 Ready to move?
Did any of these locations tickle your fancy? What are you waiting for?
You can start planning your perfect move with the help of our Leeds removals service from White & Company today!
Whether you're moving to one of these districts of Leeds for the amazing transport links, the lively lifestyle or the beautiful scenery we will ensure your belongings arrive safely without disruption.
Give us a call today or fill out a quick quote form to see how we can get your dream move to Leeds underway!