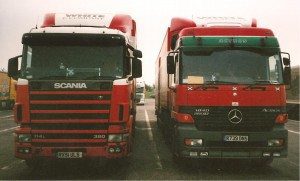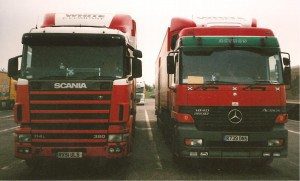 Moving to Malvern
Are you thinking of moving to Malvern. It is classed as a spa town, situated in the county of Worcestershire and is approximately 8 miles for the Centre of Worcester. White and Company offer a full, removals, packing and storage solution to Mavern and are members of The British Association of Removers
Property prices if Moving to Malvern
Properties here have indicated a rise of 3.62% over the last 12 months and the average house price at the moment is £281,913. You can purchase a detached home from £338,253 a semi-detached house for around £218,551; and terraced homes for approximately £178,606.
Estate Agents Malvern
Connells
32 Church Street, Malvern, WR14 2AZ
Call 01684 770041
Local Council if Moving to Malvern
If you are planning to move to Malvern, and need information on schools, planning permission, parking permits or council tax, council planning permission meetings are held on a regular basis. Simply contact: www.worcester.gov.uk
Local Schools if Moving to Malvern
Malvern Hills Primary School (0.2 miles)
Great Malvern Primary School (0.6 miles)
Malvern Parish CofE Primary School (0.8 miles)
The Chase (0.3 miles)
Abbey College (2.4 miles)
Dyson Perrins CofE Sports College (2.5 miles)
Malvern College (1.0 mile)
Bredon School (7.0 miles)
Riversides School (7.7 miles)
Leisure if Moving to Malvern
The Malvern Hills are reputed to be one of the most beautiful and stunning places in the UK. The outstanding scenery makes this place a mecca for those who enjoy walking or cycling. On a clear day you can see for miles and miles. Whether you are a serious walker, or just prefer to amble along, you will not be disappointed.
Cable and Phone Connections if Moving to Malvern
If you're moving to Malvern, and need to know the broadband availability, simply visit: https://www.cable.co.uk/
Travel Connections if Moving to Malvern
Getting to Malvern by car is via the A449/B4232/A4103/M5
The nearest three airports are: Birmingham International Airport (33.9 miles), Coventry Airport (39.5 miles), Bristol Airport (52.8 miles)
The closest train stations are: Great Malvern (0.8 miles), Malvern Link (1.8 miles), Colwall (2.7 miles)
Removals Malvern
If you are planning on moving house or moving to Malvern, you will probably want to search for removal companies in Malvern. White and Company have been providing a removals service for over 140 years and are members of the British Association of Removers.
This item is brought to you by www.whiteandcompany.co.uk the removals storage and shipping company serving Malvern and the surrounding area.
This service is aimed at people moving in Malvern and for those looking for a local removals, storage and shipping company.
White & Company also provide specialist removal services to locations around the UK, Jersey and Guernsey. We work tirelessly to provide the best possible service and peace of mind for those looking to move home.
Removals Malvern | Moving To Malvern | Estate Agents Malvern