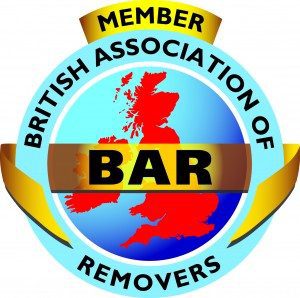 House Removals Cobo Bay
If you are moving locally or looking to move to Cobo Bay and searching for house removals companies serving Cobo Bay: White & Company have been based in the area for over 140 years and provide a full removals & storage solution. As founder members of BAR, FIDI & OMNI White & Company can provide for a local move, anywhere in the UK, Europe or international destination
Connections & House Removals Cobo Bay
Guernsey is a small island and there are no motorways or major roads, however there is a network of smaller roads crisscrossing the countryside and hugging the coast. Cobo Bay is situated on the west side of the Island, and can be reached by the coast road. There is no railway network on the island, however, it does have its own airport.
Schools & House Removals Cobo Bay
There is a varied choice of schools on the island:
St Andrew's Primary School (0.8 miles)
La Mare de Carteret Primary School (1.3 miles)
Castel Primary School (1.9 miles)
Grammar School (0.8 miles)
La Mare de Carteret Secondary School (1.3 miles)
Les Beaucamps Secondary School (1.7 miles)
Elizabeth College (2.1 miles)
Blanchelande College (2.7 miles)
Mont a l'Abbe School (28.8 miles)
Leisure & House Removals Cobo Bay
Cobo Bay is situated on the west coast of the small island of Guernsey. It is an idyllic spot, perfect for summer holidays and for those who are lucky enough to live here it is an amazing place to be able to call home.
The beautiful beach of Cobo Bay has fine white sand and clear clean shallow waters which make it perfect for families with smaller children. Alternatively, you can take to the water with one of the many boat charter companies and enjoy a day seal and puffin spotting. Accommodation is excellent and there is plenty to choose from, high end to self-catering apartments. There is no shortage of great restaurants and pubs too. There is always something going on somewhere on the Island, you cannot get bored in Guernsey.
Location & House Removals Cobo Bay
Buying property on the island is a little different than buying on the mainland. Due to the size of the island and the density of the population, there are strict controls on who may occupy dwellings on Guernsey. These controls are in addition to the immigration controls of the Guernsey Border Agency. The controls work by splitting the Island's housing stock into two categories: Open Market and Local Market and the Housing Control Law governs which housing is Open Market. Property prices vary enormously from modest one bedroomed homes at around £342,000 to multi million pound luxury properties.
White and Company
International House,
Pitronnerie Road,
St Peters Port,
Guernsey,
Channel Islands
GY1 2RF
Tel: 01481 736868
E: hq@whiteandcompany.co.uk
Opening Times:
• Mon 09:00 – 17:00
• Tue 09:00 – 17:00
• Wed 09:00 – 17:00
• Thu 09:00 – 17:00
• Fri 09:00 – 17:00
• Sat 09:00 – 12:00
• Sun Closed
House Removals Cobo Bay | Removal Companies Cobo Bay | Removals Cobo Bay