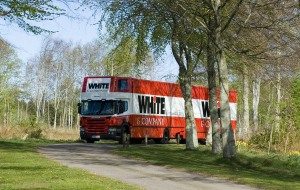 Houses For Sale In Keighley
If you are planning on moving and looking for houses for sale in Keighley, you will find a range of properties available.
Property prices if looking at Houses For Sale In Keighley
House prices have decreased by 2.02% over the past 12 months. You will expect to pay around £212,091 for the average home. A detached property can be purchased for around £259,349 a semi-detached for £149,517 and terraced homes are selling for £118,560.
Local Estate Agents if looking at Houses For Sale In Keighley
Leaders Estate Agents Keighley 22 Providence Cr Keighley BD22 7QT Tel: 01535 647726. www.leaders.co.uk David Hill Estate Agents Keighley Harewood Hill Oakworth BD22 7NN Tel: 01756 795621. www.david-hill.co.uk
Keighley Removals Company
White and Company are one of the largest removal companies in the UK and have been providing domestic removals and storage services since 1871. How to find White and Company: International House Ghyll Royd Guiseley Leeds LS20 9PP Tel: 01133 509 391
Local Schools if looking at Houses For Sale In Keighley
Merlin Top Primary School (0.2 miles) The Phoenix Special School (0.2 miles) Our Lady of Victories Catholic School (0.5 miles) Beechcliffe Special School (0.2 miles) Oakbank School (1.0 mile) The Holy Family Catholic School (1.0 mile) Brooklands School (6.9 miles) Bradford Grammar School (7.8 miles) Bradford Christian School (7.9 miles)
Leisure if looking at Houses For Sale In Keighley
Branshaw Golf Club Sykes Head Keighley BD22 7ES Tel: 01535 643235. www.branshawgolfclub.co.uk The Old White Lion Hotel 6-10 W Lane Haworth Keighley BD22 8DU Tel: 01535 642313. www.oldwhitelionhotel.com
Cable and Phone Connections if looking at Houses For Sale In Keighley
If you're moving to Keighley, and need to know the broadband availability, simply visit: https://www.cable.co.uk/
Travel Connections if looking at Houses For Sale In Keighley
Reaching Keighley by road would be via the: A629/A650/A6068/A59 The closest train stations are: Keighley, Steeton & Silsden (2.3 miles), Crossflatts (3.8 miles) The closest airports are: Leeds Bradford International Airport (11.3 miles), Manchester International Airport (38.2 miles), Blackpool International Airport (45.1 miles)
Keighley Removals
This item is brought to you by www.whiteandcompany.co.uk the removals storage and shipping company serving Keighley and the surrounding area. This service is aimed at people moving in Keighley and for those looking for a local removals, storage and shipping company. If you are looking to move home or move to the Keighley area, White and Company have been providing a removals service for over 140 years and are members of the British Association of Removers. White & Company also provide specialist removal services to locations around the UK, Jersey and Guernsey. We work tirelessly to provide the best possible service and peace of mind for those looking to move home. To submit any news story or future events please submit copy and photos to newseditoruk@gmail.com
Houses For Sale In Keighley | Moving to Keighley  | Keighley Removals
Houses For Sale In Keighley - Moving toKeighley - Keighley Removals