Are you considering living in Aberdeen?
The city is home to around 215,000 people and is Scotland's 3rd largest city behind only Edinburgh and Glasgow.
Often referred to as the Granite City, Aberdeen has a truly distinct local granite architecture.
Living in Aberdeen provides locals with a truly excellent lifestyle.
The city has an extremely welcoming feel.
Living in Aberdeen ensures that residents are met with a charming familiarity.
The city is also particularly diverse.
A wide range of local restaurants and activities ensure that locals have access to a varied range of pursuits.
Living in Aberdeen offers residents a truly excellent lifestyle.
Moving to a new area is never easy.
Before you start your move, it is important to gather as much information about an area as you can.
If you are thinking of living in Aberdeen, this is the perfect blog for you.
We hope to provide all the top tips for those considering living in Aberdeen.
Covering everything from house prices and the cost of living to the best schools in area, we hope to provide you with a thorough home moving guide.
If you are considering living in Aberdeen, here is our guide to moving to Scotland's 3rd largest city.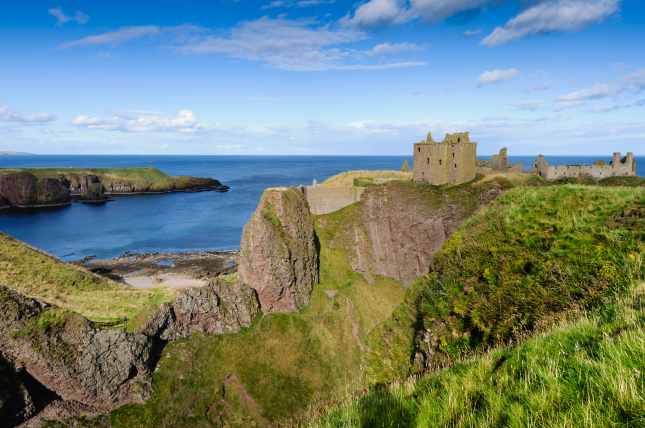 History
Aberdeen has a long and illustrious history.
Evidence of human settlements in the area date as far back as the Stone Ages!
Aberdeen as a city emerged as two separate burghs.
Old Aberdeen encompasses the university and cathedral settlement and lies on the mouth of the River Don.
The second settlement, New Aberdeen, was originally a fishing and trading area where the river Denburn joined the Dee estuary.
Aberdeen was first inhabited by hunter-gatherers in around 6000 BC.
They settled in around the mouths of the River Dee and River Don, indicating the first inhabitants of the future city.
In around 2000 BC the Beaker People.
Arriving from the Rhine Lands, their significance in the area is indicated through the construction of the mysterious stone circles that can be found in the Aberdeenshire area.
In around 400 BC, Celtic migration to the area from the north of Scotland saw the region grow.
The Roman invasion of Scotland saw over 40,000 soldiers flood into the region.
The continued growth of the area saw the population of Aberdeen grow to 158,969 by 1921.
By this time the city covered more than 6,000 acres!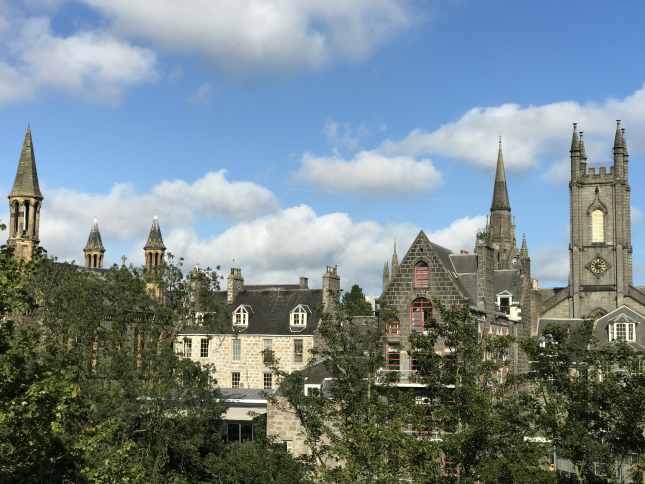 Cost of Buying a Home in Aberdeen
Being ranked as the UK's 37th most populous built-up area means that the property market in Aberdeen is a very active one.
There are around 530 homes of all types, sizes and prices currently for sale.
The cost of inner-city property is always going to be higher than smaller suburbs on its outskirts, so it is well worth the effort of commuting.
Plus, you will find a home which costs less and most likely will have more square footage.
No matter where you choose to reside, living in Aberdeen offers plenty of homes which are full of character.
Properties range from small cottages to the famous 18/19th Century grey granite buildings which dot the city centre and have inspired the nickname Granite City.
As a price indication, the average cost of a home according to Zoopla statistics are £150,000 for a one-bedroom flat.
The current average price for a terraced house is £206,000.
Semi-detached properties cost around £246,000, with detached homes averaging at £372,000.
The good news for the 65% of the people living in Aberdeen who own their homes is that despite the Covid19 situation, property continuing to rise in value.
In the last three months alone there has been an increase of over 3%!
Popular residential locations include Rosemount, Midstocket, Ruthrieston, Bridge of Dee and Garthdee.
The very sought-after Old Aberdeen neighbourhood is not the most expensive place to live but it is one of the most convenient.
Situated close to the University it is also a favoured address for students.
Those thinking of living in Aberdeen are spoilt for choice when it comes to the property market!
Cost of Renting a Home
What can you expect from the rental market when living in Aberdeen?
Very hectic would be a good description, buoyed by the cities two large universities.
The proportion of UK renters has doubled in the last 20 years.
In line with many European countries, renting a home instead of buying has become ever more popular.
There are 1255 properties to rent (as of 18th November 2020).
Properties range from single room rental or house share from £160pcm right up to a large, detached home for £3000pcm.
Some of the most in-demand rentals are on Jamaica Street.
Sitting just north-west of the city centre, you can rent a two-bedroom flat here for £450pcm close to the railway station and Aberdeen ferry terminal and it is just a short bus ride into the centre.
The most viewed home according to Zoopla, is a modern open planned two-bedroom apartment 1.5 miles from Aberdeen city with a rental cost of £395pcm.
It received 874 views in the last 30 days.
If you are considering living in Aberdeen, renting is a viable option.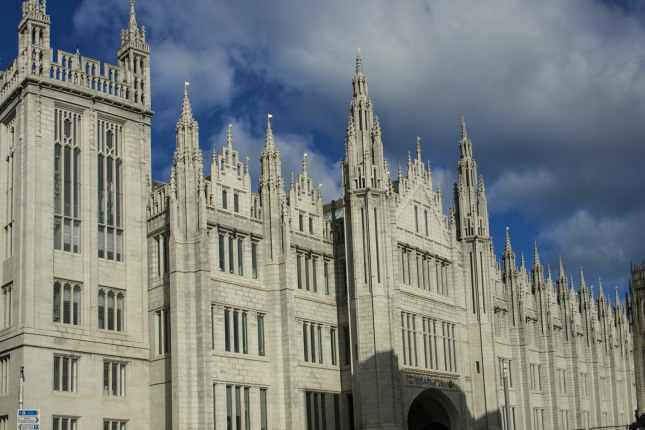 Best Areas When Living in Aberdeen
If you are thinking of living in Aberdeen, you may need to know where some of the best areas are.
Those hoping to move to a family-oriented area should consider Rosemount.
Located to the north of the city, Rosemount offers particularly affordable properties.
For those considering living in Aberdeen Rosemount is a very well-connected area.
Situated close to a number of shopping options and parks, Rosemount is ideal for families.
There are also a number of great local schools in the area, perfect for those with young children.
Living in Aberdeen also offers some great options for those on the market for more expensive properties.
Old Aberdeen is the area to consider.
The neighbourhood offers buyers some upmarket properties.
Old Aberdeen is home to some older homes teeming with characters and history.
The area is also particularly popular with students.
Boasting a central location and providing excellent transport links, Old Aberdeen is an exceedingly popular area to call home.
This area of the city is particularly popular.
Both Garthdee and Bridge of Dee are popular suburb areas.
Sitting on the banks of the River Dee, both of these suburbs offer buyers a serene home.
Ideal locations for city workers and students attending nearby Robert Gordons University.
Both suburbs offer residents a range of excellent local amenities.
The areas are serviced by reliable public transport services making travelling to the city centre particularly easy.
Both suburbs are encompassed by extensive parklands, ideal for families and nature lovers.
Local Inchgarth Community Centre provides locals with an exciting calendar of year-round local events suitable for all ages.
Living in Aberdeen provides locals with a range of excellent locations to call home.
Regardless of your needs, living in Aberdeen is sure to have the ideal area for you!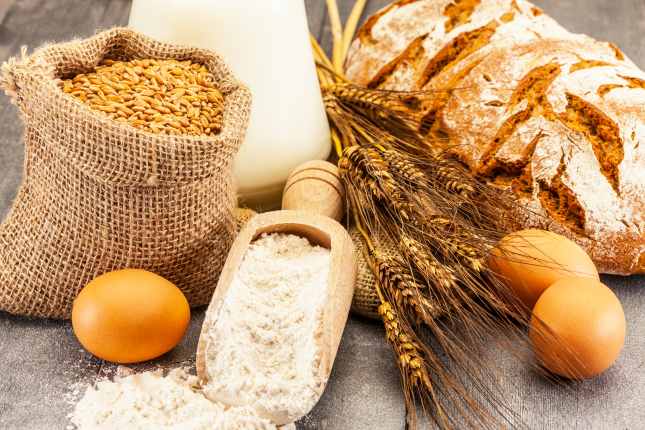 Cost of Living in Aberdeen
Obviously, the cost of living in Aberdeen can vary greatly depending on your lifestyle, budget, and spending habits.
Taking the time to manage your money better can really pay off and setting a budget and sticking to it is the first step.
Compared to other cities Aberdeen is one of the most expensive places to live in Scotland.
Perth, Glasgow, Dundee and Inverness are all more cost-effective.
Only Edinburgh is more expensive than living in Aberdeen.
The good news is that there are plenty of ways to keep your daily costs down.
As food costs account for a significant part of our outgoings, it is sensible to choose supermarkets such as Aldi and Lidl.
Both have large stores for those living in Aberdeen.
As Aberdeen is such a cosmopolitan city there is always a market to be found.
Plus, there is a regular International Food market held in the city centre.
These are always great places to purchase fresh produce at great prices.
Other costs to factor in include travel.
Bus fares are quite reasonable especially if you buy monthly.
Day passes cost from £4; week passes from £15.50 and monthly passes from £60.50.
Here is a quick guide for everyday items you will need:
Milk per litre                     £0.93
12 Eggs, large                    £2.39
500g local cheese            £3.47
1kg potatoes                     £1.30
Sliced white loaf              £0.85
The well-known TV money expert Martin Lewis has a great website packed with hints, tips and great advice regarding living on a budget. https://www.moneysavingexpert.com/banking/budget-planning/

Places to shop
Living in Aberdeen ensures plenty of excellent shopping locations where you can fill your shopping bags to your heart's content, from local markets to modern complexes.
The only problem you will have is which one to visit.
Three of the largest malls are:
Union Square Shopping Centre, the largest mall in Aberdeen is conveniently located in the heart of the city, has over 60 shops and more than 15 restaurants so there are plenty of places to rest and refuel in the centre should you be shopping for most of the day.
Trinity Centre has over 40 shops, concessions, cafes and restaurants for you to choose from. So, whether you want to grab a quick bite to eat, shop to you drop, or pamper yourself you will find it here.
Bon Accord Aberdeen is also large enough to spend the whole day shopping and then eating. The mall is close enough to consider a visit to the nearby Aberdeen Science Centre, where both parents and children can take part in exciting scientific experiments.
The monthly Aberdeen Farmers' Market is a fantastic alternative to indoor shopping malls.
On the last Saturday of each month, local food producers display their fruits, vegetables, meats, and baked goods in a park along Belmont Street.
The market also offers unique stalls selling items of homemade jewellery, gifts, and home décor.
No shopping trip to Aberdeen is complete without visiting The Bothy.
A small quirky souvenir shop located in central Aberdeen.
Full of Scottish memorabilia, it is a pilgrimage destination for true admirers of the country. Specialising in traditional and contemporary Scottish gifts and handmade crafts.
A huge selection of Scottish tartan kilts and blankets plus Celtic jewellery and so much more.
Employment
Living in Aberdeen means locals can enjoy the cities excellent track record when it comes to its employment performance.
Being a large and prosperous city, it performs well when compared to other major cities in the UK with regard to jobs, skills, and environment.
The oil industry features highly and well over 900 companies are based in and around the city in this sector alone.
Hundreds of small and medium enterprises supply the industry with everything from foodstuffs to high-tech equipment.
In recent years, along with the UK wide trend, there has been a massive increase in the construction of new homes.
This has created a demand for skills in all areas of the construction industry.
Visitors to the city continue to increase year on year.
This ensures a never-ending supply of chefs, cooks, waiters, and cleaners are required to keep the "show in the road".
The prospect for those looking for work when living in Aberdeen is a very positive one.
Provided you have the skills and experience, gaining employment in the city should be a relatively straightforward process.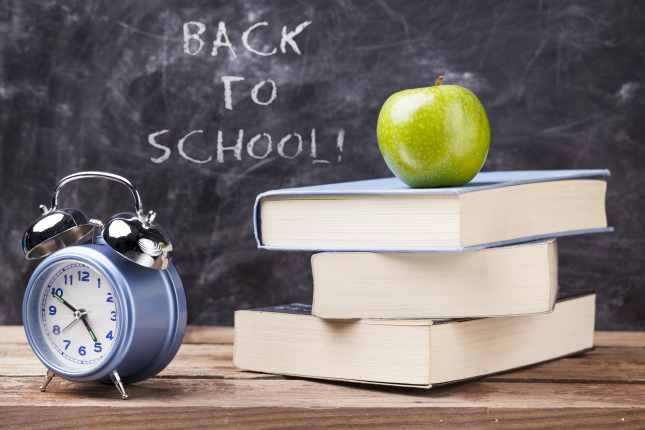 Schools
Public education in Scotland is managed by local councils but regulated by the Scottish Governments education watch dog Her Majesty's Inspectorate of Education or (HMIe).
HMIe rigorously evaluates the quality of pre-school education, all schools, teacher education, community learning and development, further education, and local authorities to ensure standards are upheld.
Whist the quality of education in Scottish schools is good, it is not the same as the rest of the UK.
Familiarising yourself with the system before arrival is highly advisable.
Living in Aberdeen ensures a plentiful supply of schools covering all ages.
There are currently 12 secondary schools and 54 primary schools.
There are also a number of special schools who teach children with a wide range of disabilities.
The most notable secondaries are Cults Academy, Oldmachar Academy and Aberdeen Grammar School which are all rated in the top 20 Scottish secondary schools league tables.
North East Scotland College has several campuses in Aberdeen and offers part-time and full-time courses leading to several different qualifications.
For school leavers who want to study higher education and still live at home, Aberdeen has 3 local universities.
The University of Aberdeen currently ranks 40 and specialises in engineering, arts and social sciences.
The University of Aberdeen Dental School ranks 4th in dentistry establishments.
The International School of Aberdeen is located near the main city centre and offers the chance to study International Baccalaureate programmes.
Living in Aberdeen provides locals with a range of excellent schools and education centres.
Transport
Living in Aberdeen makes getting around easy.
The region's network of transportation is both widespread and efficient whether it be by road, rail, and air.
Aberdeen has one railway station, and it is the busiest in Scotland, aside from the major cities of Glasgow and Edinburgh.
Located on Guild Street in the city centre, the station is managed by Abellio ScotRail.
The station runs services into Aberdeen Airport, which can also be reached by road within 20 minutes.
Located next door to the train station is the local bus terminal.
Two main bus companies operate within the city, namely First Bus and Stagecoach-Bluebird.
Both operators offer a variety of different ticketing options for more frequent users
Road links include the A90, which runs along the coast, and offers a connection to the A9 and M90 at Perth.
The A96 links Aberdeen to Inverness.
Several islands sit off the coast of Aberdeen and are accessible via ferry.
NorthLink ferries connect to places like Orkney and Shetland.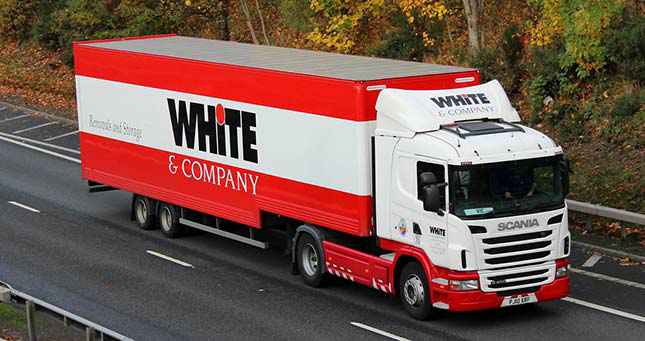 Ready to Start Living in Aberdeen?
Have you made the decision to start living in Aberdeen?
Aberdeen offers a host of outstanding property types ideal for families, excellent transport links across Scotland as well as some excellent shopping possibilities.
If you are considering living in Aberdeen and have found the ideal home, we are here to help you get moving.
You can start planning your dream move with the assistance of our Aberdeen Removals service from White & Company today.
White & Company are also happy to offer our excellent new video survey service.
During these unprecedented times, we can safely conduct remote removals surveys.
We can gather all the relevant information for your move from the comfort of your own home.
So, give us a call today or fill out a quick quote form to see how we can get your dream move to Aberdeen in the works.