Are you contemplating moving to Blackpool?
Relocating to a new area is always going to be a big decision.
Regardless of where to are moving to or from, having some insight into an area will make your move easier.
Understanding whether an area is ideal for you takes a lot of research!
Whilst you can never know if moving to a new area is the way forward until you live there, understanding as much about an area prior to your move will really help with your decision.
We have put together a comprehensive guide for those who are thinking of moving to Blackpool.
Our guide evaluates everything from house prices to the weather!
There is certainly a lot to talk about in this popular seaside location.
If you are considering moving to Blackpool, we answer the question is it a good place to live?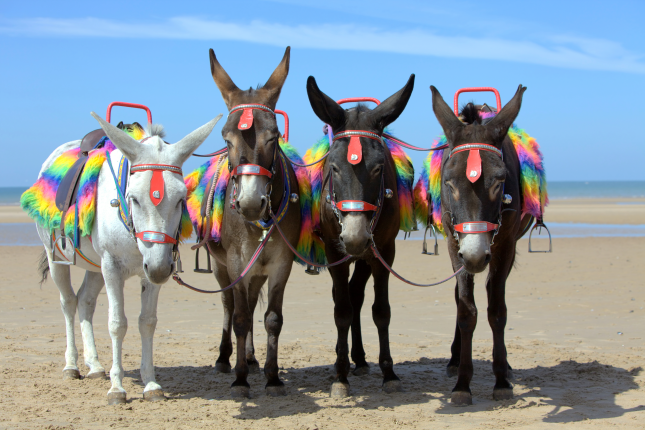 Overview of Blackpool
Blackpool is situated on the Irish Sea in the middle of the Wyre and Ribble estuaries.
This coastal Lancashire town is one of the most well-known seaside towns in the whole of the UK.
Blackpool's history is rooted in tourism, a fact that persists to this day.
The towns emergence as a tourist destination can be traced all the way back to the late 18th century!
Tourists began flocking to the then fledgeling town to enjoy the 7 miles of sandy beaches as early as 1781.
Blackpool's popularity skyrocketed with the construction of the railway in the 1840s.
This new connection allowed visitors to travel to the coastal town quickly and inexpensively.
Boosted popularity saw Blackpool become the quintessential British coastal resort.
Popular attractions and activities included the promenade and pier, donkey rides, and of course a traditional meal of fish and chips.
The town's popularity grew throughout the rest of the 19th century, with the population rising throughout this period.
By the start of the 20th century, Blackpool's population had grown to over 47,000 a huge rise from less than 1,000 residents 100 years before.
In 2019 the population of Blackpool was 139,446.
Tourism remains an integral part of Blackpool's identity and economy.
Whilst UK based holidays are not as popular as they once were, millions of tourists still visit the town every year.
Synonymous with fun and entertainment, Blackpool also boasts a diverse range of different cultures.
The towns global reputation means that more than 11 different languages are spoken throughout the region.
This certainly indicates both the popularity and welcoming nature of the town and the locals.
If you are thinking of moving to Blackpool it is worth understanding the rich history and culture that the town has garnered over the years.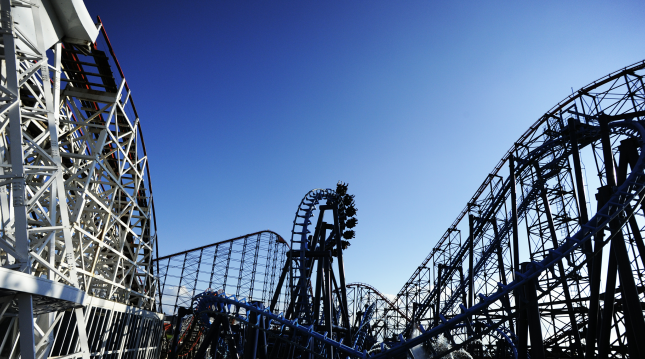 Tourist Attractions
If you are thinking of moving to Blackpool, there is no need to travel far for all the best tourist attractions.
Blackpool is home to a plethora of fantastic tourist attractions that are sure to meet every need.
Obviously, Blackpool is very well known for its seaside charm.
Blackpool Pleasure Beach boasts 7 miles of sandy beaches, drawing over six million visitors a year.
This was the blueprint for British seaside towns and remains one of the best-loved coastal retreats in the UK.
Visitors to the beach can enjoy everything from fish and chips to an excellent array of rollercoasters!
Once the tallest rollercoaster in the world, the Big One is a favourite amongst locals.
Blackpool Tower is truly a globally recognisable landmark.
A trip to the tower provides excellent views and is an essential visit for those thinking of moving to Blackpool.
But the tower provides so much more than just views!
It also plays host to the renowned Tower Ballroom, The Tower Circus, and The Blackpool Tower Dungeons.
Blackpool also remains one of the UK's most thriving stag and hen do locations.
With a host of great nights out and the appeal of an array of tourist-centric attractions, it is clear to see why.
Animal lovers are also treated well in Blackpool.
Both SEA LIFE and Blackpool Zoo provide excellent locations to see exotic animals!
Blackpool's roots as a tourist destination are certainly alive and well.
The entertainment-centric appeal of Blackpool is celebrated by those who live here.
If you are thinking of moving to Blackpool, be sure to support the local tourist industry.
For even more great tourist attractions to enjoy check out the Visit Blackpool website.
Education in Blackpool
Blackpool is home to some great schools.
There are currently 57 schools in and around the town.
With education provisions provided by so many schools, parents can rest assured that no students are left behind.
Of the 37 primary schools in Blackpool, 4 have obtained the desired 'Outstanding' review from Ofsted!
Top primary schools include Layton Primary School, Blackpool St Nicholas CofE Primary School, Highfurlong School and Park Community Academy.
Secondary school students are provided with a choice of 13 schools.
3 of Blackpool's secondary schools have received the 'Outstanding' review from Ofsted.
This represents an excellent percentage of secondary schools that provide an excellent education to students.
The top-performing secondaries include Park Community Academy, Blackpool and the Fylde College and Highfurlong School.
Blackpool is also home to 7 schools and colleges that cater to A level students.
The town's 16 to 18 institutions are also of a high level, 4 of the 7 have obtained the 'Outstanding' label!
The Blackpool Sixth Form College, Park Community Academy, Blackpool and the Fylde College and Highfurlong School represent the best 16 to 18 schools in the town.
If you are thinking of moving to Blackpool with a young family, there is certainly a choice of good schools.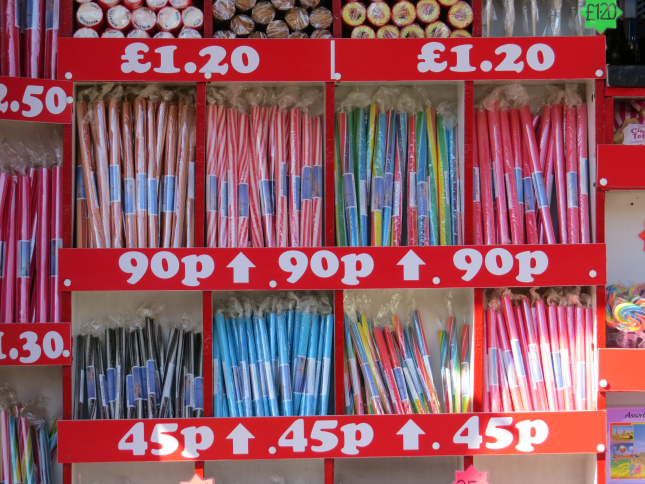 Employment
With tourism being the focal point of Blackpool's economy, it is no surprise that there are plenty of jobs in this field.
Blackpool's history as a UK tourist destination means that the local economy is reliant on this sector.
The town's infrastructure is centred around tourism.
This means industries that were popular across Lancashire were not as prevalent in Blackpool.
Whilst the economy in the area has diversified somewhat, Blackpool remains reliant on tourism.
It is no surprise then that the emergence of cheaper international holidays has had a huge impact on employment in Blackpool.
Employment rates in Blackpool still at 65.4%, this consists of individuals currently working or who are self-employed.
This figure is lower than both the North West at 69.8%, and the rest of England at 72.9%.
Gross weekly pay in Blackpool currently sits at £454.60.
This again represents a lower than average figure with the average weekly pay in the North West being £555.80 and £587 average for the UK.
Factors such as lower cost of living, cheaper rent ad inexpensive house prices can account for these lower figures.
Understandably, moving to Blackpool will appeal more to those working within the tourism industry.
Subsequently, the town offers higher than average opportunities for those seeking employment in arts, entertainment, and service-based roles.
Cost of Living
With a broad history of tourism and international recognition, Blackpool is home to an eclectic mix of international food.
If you are thinking of moving to Blackpool you will need to know the prices you can anticipate paying for food!
You can find a range of food from across the world.
This includes traditional British cuisine, Italian, Spanish and Mediterranean!
With so many options, prices will vary from restaurant to restaurant.
As a general summary, these are the prices you should expect to pay when moving to Blackpool (statistics from Numbeo.)
meal at a cheaper restaurant-£ 10.00
3-course meal mid-range restaurant-£ 25.00
fast food meal-£5.00
cappuccino or latte-£2.31
1 litre of milk-£0.67
a loaf of bread-£1.00
1kg of chicken fillets-£5.57
Several big-name websites and apps cover takeaway and restaurant booking for those moving to Blackpool.
These include Just Eat, Deliveroo and TripAdvisor.
Blackpool also caters for those looking to cook for themselves.
A host of popular UK supermarkets can be found in the town, ensuring a hearty homemade meal remains inexpensive.
When compared to London, the cost of living is a staggering 23.66% lower!
Overall, living costs for those thinking of moving to Blackpool are very low.
If you are thinking of moving to Blackpool, be sure to determine the cost of living!
Websites such as Numbeo provide a detailed analysis of the costs you can expect to pay when moving to Blackpool.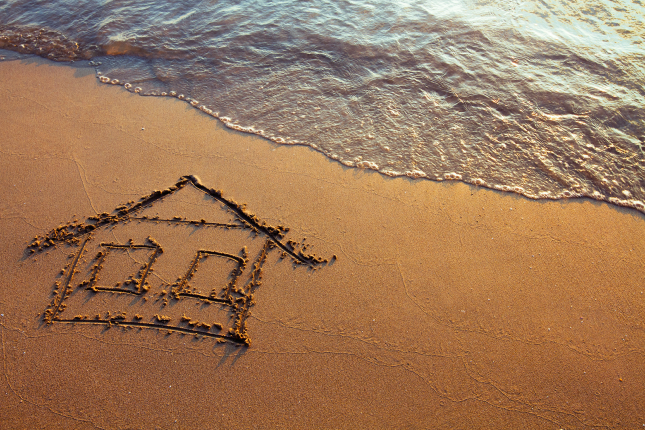 Renting a Home
If you are considering moving to Blackpool and are looking to rent, this section is for you.
Understanding the cost of renting before moving to an area is very important.
If you have your heart set on an area you may be setting yourself up for disappointment if it is too expensive.
Blackpool currently has just under 300 properties available to rent.
Clearly, renting is a popular choice for many who have concerns about the housing market.
Luckily, Blackpool can more than cater to renters needs.
The two price points with the most availability are £250 to £500 per month and £500 to £1000 per month.
The former currently presents around 152 properties to rent, with the later offering 118.
If you are moving to Blackpool, you can expect an average rent of £514 per month.
Whilst rent is not the cheapest in the UK, prices in Blackpool represent great value when compared to London.
Rent in Blackpool is, on average, 72.51% lower than it is in the capital!
If you are considering moving to Blackpool, renting could be a great option.
Buying a Home
Moving to Blackpool is a viable option for many buyers.
Blackpool is a household name known across the UK.
Whilst the town's reputation may not be what it once was, it is still a popular choice for a variety of buyers.
According to Zoopla, the current average house price in August 2020 is £131,632.
This represents fantastic value when compared to the rest of the North West.
Average house prices for the wider region currently sit at £199,281.
This price also signifies great value when compared to other regions across the UK such as London.
As of August 2020, the average cost of a property in London is an astonishing £605,437!
Living in Blackpool is, therefore, an obviously appealing prospect.
Providing residents with a wide variety of different activities, some spectacular coastline, and truly exceptional value for money.
So, what should you expect to pay for separate property types when moving to Blackpool?
As of August 2020, the average price for a detached home in Blackpool is £244,182, with the average price of a semi-detached home currently £141,600.
If you would prefer a terraced home, the average price in Blackpool is £104,032, with flats coming in at £92,442 (all statistic from Zoopla.)
House prices across the have understandably been impacted by the pandemic.
Be sure to review house prices on Zoopla's website to remain aware of the average prices if you are thinking of moving to Blackpool.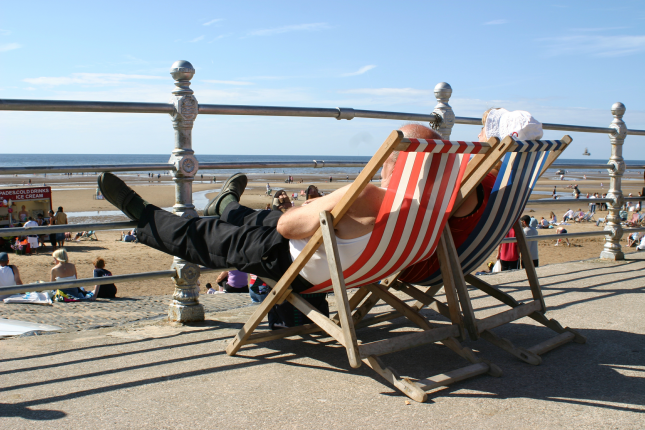 The Seaside
Nothing quite compares to a day out on the British coastline!
Blackpool remains one of the leading seaside resorts in the UK and has been for well over 100 years.
The spectacular sandy beaches initially saw Blackpool rise to prominence.
Continued expansion and growth in the seaside towns popularity has cemented its status as one of the best coastal locations.
Blackpool is the only location in the UK to boast 3 piers!
When visiting the beach be sure to visit at least one of the piers for some great food and entertainment that is sure to complete your seaside visit.
All visitors are permitted free admission to the beaches 24/7.
Blackpool's South Beach is now home to the Great Promenade Show.
This reinvigorated stretch of coastline boasts art and sculptures from local artists.
The Great Promenade Show provides a welcome change and really adds to the seaside experience for those looking at moving to Blackpool.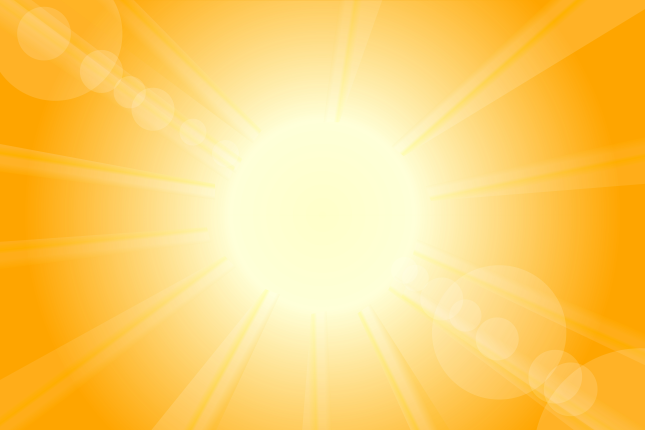 Weather
Blackpool's location on the Irish Sea means that summers are generally cooler, with winters often cold and wet.
Annual temperatures generally range between 2.22°C to 23.33°C.
The warmest time of the year in Blackpool is between June and September.
During these months' residents can an average temperature of 16.6°C.
Blackpool's cooler months come between November and March.
The average temperature during this time is 9.44°C, a little chilly!
The coldest day of the year is deemed to be the 17th of February, with an average low of 2.222°C!
(Statistics from Weather Spark.)
Crime & Safety
When moving to a new area it is always important to consider the crime levels.
This is no different for those thinking of moving to Blackpool.
As with any major town or city in the UK, Blackpool has incidents of crime.
The most up to date figures published in June 2020 show that there were 1596 street-level crime incidents in June 2020.
Most of these incidents were anti-social behaviour, which accounted for 960 of the reports.
The second most reported crimes were violent crime with 292 incidents falling into this category.
It is important to remember that Blackpool is a particularly popular location for tourists.
With a high number of visitors arriving in Blackpool for stag and hen dos, it is not surprising that anti-social behaviour is high.
Healthcare & Hospitals
If you are considering moving to Blackpool, residents are provided with several hospitals.
Blackpool's main hospital is the Victoria Hospital, known locally as 'the Vic.'
Managed by the Blackpool Teaching Hospitals NHS Foundation Trust, the hospital provides residents with a range of treatments.
Originally opened in 1894, the Vic has been providing healthcare to the community for over 100 years.
Residents with private healthcare also have a few options on Blackpool, including provisions provided by Bupa.
The Blackpool Council have also launched a Healthier Blackpool initiative.
Visit their website for a range of information and services aiming to educate residents with healthcare tips and guidance.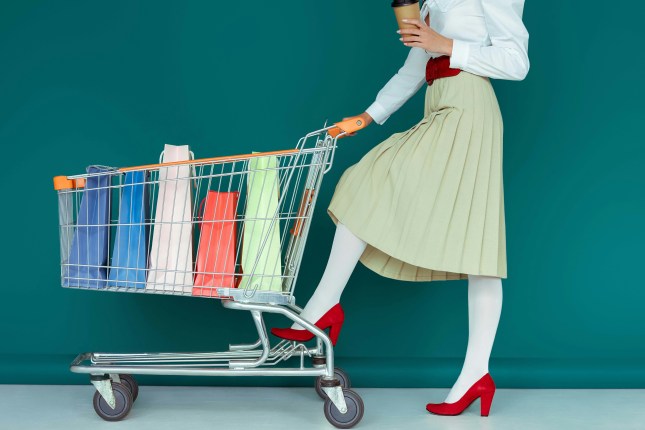 Shopping
Blackpool may really appeal to you if you are a lover of retail therapy.
The seaside town offers shoppers a range of options from big-name brands to unique antique stores.
For all of the most popular high street names head to Houndshill Shopping Centre.
Situated in the centre of the town, the shopping centre is home to an excess of 60 shops!
Popular stores include Debenhams, H&M, New Look, Footasylum, Jack Jones and River Island.
If you are moving to Blackpool with kids, they will enjoy visiting the Disney Store and Build-a-Bear Workshop!
Houndshill Shopping Centre also boasts a great selection of restaurants once you have worked up an appetite shopping!
For a more exclusive shopping experience head to The Regent.
This Grade II listed building provides shoppers with a range of different stalls.
Shoppers can get their hands on unique antiques, memorabilia, crafts and vintage clothing.
Open 7 days a week and with convenient parking, this is a great spot for some bargain hunting.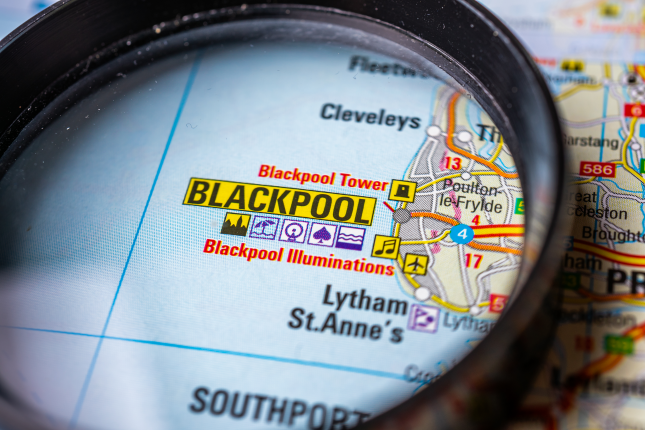 Best Places to Live
As we have established, Blackpool is hard to match for the entertainment factor!
If you are contemplating moving to Blackpool, there are a few great areas to consider.
Voted as the best park in the UK in 2019, Stanley Park and the surrounding area is one of the most desirable locations within the town.
Situated a little over a mile from Blackpool Tower, the area is ideal for families.
With access to the stunning park and sitting a great distance from the bustle of the seafront, living near Stanley Park is ideal!
Stanley Park itself provides residents with access to 256 acres of perfectly maintained parkland.
The parks café, visitor centre, lake and Italian gardens add a real charm to the area.
The location also allows great access to the Victoria hospital.
Surprisingly, the area is somewhat of a hidden gem!
If you are happy to live just outside of Blackpool, the nearby town of Fleetwood could be ideal.
Another historic coastal town, Fleetwood was a popular location even before Blackpool!
The emergence of Blackpool as a tourist location ensured that Fleetwood remained somewhat unknown with visitors.
The town boasts miles of unspoilt coastline and Grade II Memorial Parks and Gardens.
Fleetwood is another location ideal for families!
The town provides great access to Blackpool but also has various fun activities itself including Farmer Parr's Animal World.
Average house prices in Fleetwood currently sit at £128,442.
This is slightly cheaper than Blackpool and ensures that those considering moving to Blackpool have a great alternative!
Worst Places to Live
Whilst we don't enjoy shining a spotlight on 'bad' places to live, it can be important to understand the reputation of certain areas.
If you are thinking of moving to Blackpool, you may wish to know the worst places to live.
Widely considered one of the worst areas in Blackpool is Grange Park.
With a population of around 6,000 people, Grange Park was originally built from the 1940s to the 1970s.
The area is one of the largest council estates across the whole of Lancashire.
Grange Park gathered a reputation for high levels of crime and was renowned for the high amount of drug activity.
However, the area has worked hard to shake this reputation.
In 2005 Grange Park was given a Government sustainable community award.
Despite this shift, Grange Park still has an unfavourable reputation and crime rates remain relatively high.
Another area that has managed to shake its negative reputation is Queens Park.
Formerly home to Blackpool's only high-rise council flats, the area had a similar reputation to Grange Park.
However, council-led regeneration of the area has seen a huge shift in its fairings.
£22 million investment into the area has seen the quality of life improve and crime rates stagnate.
Queens Park is now a popular location for council tenants.
This proves that Blackpool is investing in the local area and hopes to reinvigorate run-down areas.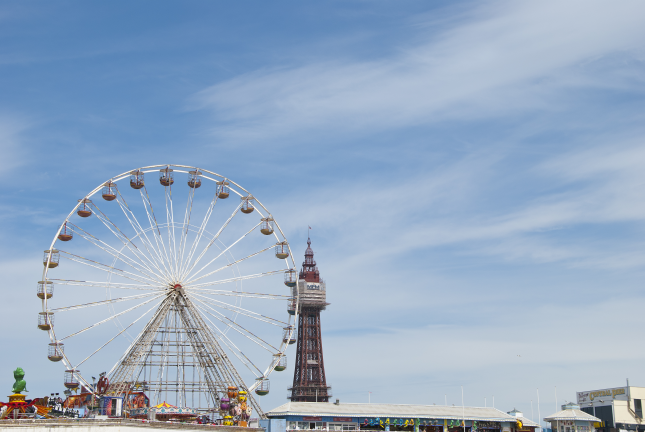 What To Do?
Blackpool's status as a tourist destination ensures that there are a plethora of activities to enjoy.
If you are struggling for things to do when moving to Blackpool, you are doing something wrong!
For well over 100 years Blackpool has held the crown of Britain's most popular resort.
With entertainment engraved into Blackpool, this coastal hotspot is famed for its fun-packed activities and escapades.
Moving to Blackpool allows access to all of the big-name activities.
The Blackpool Tower, Ballroom, beaches, and piers all spring to mind.
But you can also delve deeper into what makes Blackpool truly unique.
The globally renowned Blackpool Illuminations light show is sure to be enjoyed.
Blackpool also hosts an assortment of top-quality performances at the Grand Theatre and the Winter Gardens all year round!
There are annual festivals to be enjoyed as well as several art galleries.
CultureBlackpool aims to put the spotlight back onto the seaside town.
Celebrating the towns fascinating history through art, movie and theatre, the project has the backing of several celebrities.
This movement is ensuring that residents not only celebrate the town but will always have something interesting to do!
Reputation
Whilst Blackpool may not be the same thriving seaside hub it once was, the town still has a lot to offer.
The emergence of cheap overseas holiday packages really tainted the reputation of the town.
For quite some time it has struggled to create a new identity for itself.
This has resulted in Blackpool being perceived as run down and out of date.
Whilst we admit the town suffered for a while, the local community and council are striving to restore its once great reputation.
Continued investment into the area is certainly the driving force behind this.
Improvements to the tourist experience are being backed with the introduction of the new Blackpool Museum as well as the CultureBlackpool scheme.
Whilst Blackpool's rejuvenated reputation may still be a work in process, the town is certainly taking steps in the right direction.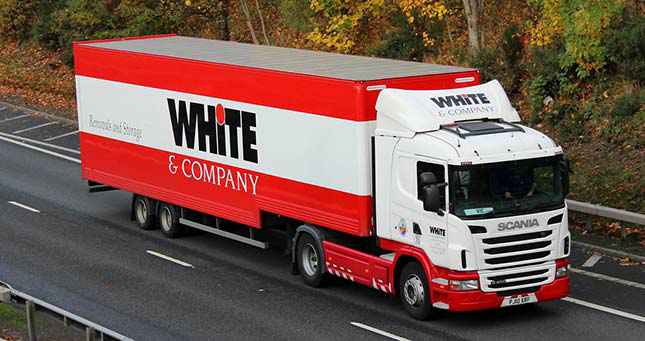 Ready to Start Moving to Blackpool?
Does moving to Blackpool seem perfect for you?
The famous seaside town is offers something for everyone, there is certainly never a dull moment!
Blackpool is a town packed with an interesting history and fun activities for all.
The town is bursting with places to find and offers residents a cost-effective and eclectic lifestyle.
So, if you are considering moving to Blackpool, there is no time like the present!
You can start planning your dream move with the help of our Blackpool Removals service from White & Company today!
White & Company are also pleased to announce our new video survey service.
During these extraordinary times, we will safely conduct remote removals surveys, establishing all the appropriate information for your move, all from the solace of your own home.
Give us a call today or fill out a quick quote form to see how we can get your move to Blackpool started.