Last Updated: 13th January 2022
One of the most lively and diverse cities in the UK, living in Bristol is becoming an increasingly popular choice.
Boasting an illustrious history of maritime excellence, Bristol has diversified over recent years and is one of the best places to live in 2021!
Featuring high levels of employment and a thriving economy, it is clear to see why Bristol is emerging as a prevalent relocation destination.
The city also enjoys a fascinating arts and culture movement, making it a fashionable spot with a range of different demographics.
Bristol clearly has a multitude of factors contributing to its popularity which we will explore throughout this article.
If you are interested in living in Bristol in 2021 be sure to read through our 15 top moving facts.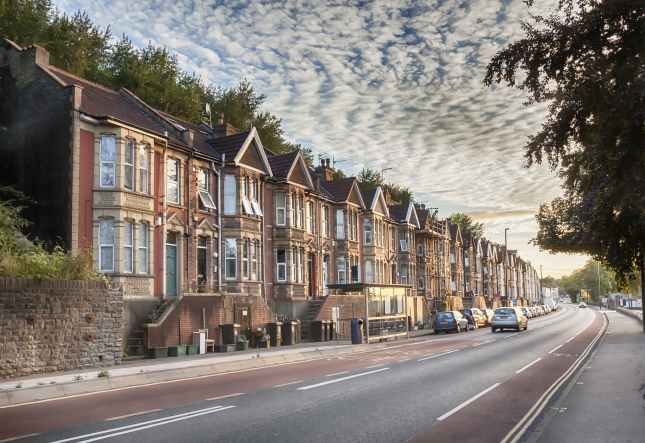 Best Places to Live
Ranked as the third best city to live and work in the UK, according to The Independent, Bristol is home to some stunning locations including the River Avon, the Clifton Suspension Bridge and the Harbourside.
If you are hoping to start living in Bristol soon, it will be of great use to be informed of some of the best areas to consider.
The city certainly has a plethora of great suburban areas, ideal to call home.
Top of most people's list is Clifton, one of the most sought-after areas to live in the whole of Bristol.
This charming area is extremely popular due to its spectacular views of the famed Suspension Bridge and is usually the first location people imagine moving to in the city.
Due to the relentless popularity of Clifton, house prices are understandably on the higher side.
According to Zoopla, average prices for property in the area stand at £598,468(December 2021).
This indicates a fall of 1.43% since the same time last year.
However, Clifton isn't the only popular region for those living in Bristol.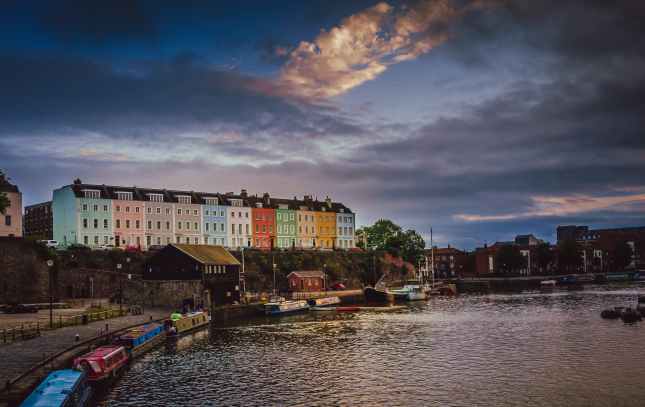 Housing (Buying/Renting)
Due to the increased popularity of the city, average house prices in Bristol are a little higher than the rest of the country.
Sitting at £353,302 in December 2021, the average price of a property in the city is a over the £272,992 national average.
Costs will undoubtedly vary from region to region, but there is certainly a home for everyone in the city.
According to Numbeo the price per square metre to buy in Bristol City Centre is £4,601.91 as of December 2021.
When moving outside of City the price per square metre drop to £2,964.18.
If you are considering renting in Bristol, this is how the region matches up to other major cities across the world:
London is 46.38% more expensive
New York is 60.57% more expensive
Los Angeles is 47.2% more expensive
Sydney is 32.30% more expensive
Paris is 20.52% more expensive

Living Costs (Food/Groceries/Eating Out)
Bristol is renowned for its diverse fusion of cultures; this is certainly reflected in the variety of restaurants you can find throughout the city.
When living in Bristol in 2021 you will soon recognise the range of eateries and how popular they are with the locals.
With such a variety of options, prices may vary from place to place.
As a general overview, here are the prices you can expect to pay for different food when living in Bristol:
Inexpensive Restaurant: £15.00
Takeaway Coffee: £3.07
Basic lunchtime menu (including a drink): £6.53
1L of milk: £0.97
Loaf of Bread: £1.12
12 Eggs: £1.93
1kg Chicken: £5.14
Transport
One of the many positives of living in Bristol is its excellent transport links.
Located in a central area, the city has superb links to the rest of the UK by both road and rail.
Bristol is perfectly situated with easy road access to London as well as the north and east of England.
Positioned at the intersection of the M4 and M5 motorways, Bristol is a terrific transport hub.
Living in Bristol also means access to two top draw railway stations.
Bristol Temple Meads is the biggest rail hub in west of England, with direct services offered from London, Scotland and Wales.
Travelling to and from London Paddington is easy, with trips further afield to the South of England and South Wales all being provided by Great Western Railway.
The cities other station, Bristol Parkway, is located to the north of the city.
Services from here allow easy access to Birmingham, Cardiff, Gloucester and London.
If you are more interested in explore Bristol than travelling outside of the city, there are various modes of transport available.
Bus, train and even ferry services make travelling within Bristol very easy.
Below are some example ticket costs to expect when living in Bristol in 2021:
Adult Single 3 stops – £1.00
One day ticket for bus – £4.00
Monthly season ticket for bus, tram and train – £66
Yearly season ticket for bus – £480

Local Airports
If you are living in Bristol, you will have access to a great local airport.
Bristol Airport is a large international transport hub, with operators flying in and out of the region to over 125 destinations.
The airport offers easy travel to and from the city with the Airport Flyer Express buses running two regular services.
The A1 bus service runs every 10 minutes during peak hours.
It gives simple links for those travelling to Bristol Airport and allows access to Bristol Harbourside, Bristol Temple Meads and Bristol Bus Station for those who have just arrived from the airport.
The A2 airport bus operates between Bristol Airport and Bristol city centre.
Buses run every 30 minutes between the hours of 3.30am and midnight, providing a valuable service for tired travellers.
If you want to get some more about travelling to and from Bristol Airport, check out the Bristol Airport website, they have some invaluable information that is sure to be of great use.
If your travel destination is not on list of Bristol Airport locations, Heathrow will be your closest major airports.
Around a 1 hour 30-minute drive away, Heathrow is the largest airport in the UK and will be sure to cater for any location that Bristol Airport has neglected.
The rapid growth in Bristol's popularity has fuelled massive investment into the region, the airport has certainly not been overlooked in this financing.
MP Liam Fox has recently announced new plans for the expansion of Bristol Airport.
The plans will see the airport capacity increased to 12 million passengers a year, up from the previous limit of 10 million.

Shopping
Bristol offers retail lovers an abundance of excellent big high street names as well as independent shops.
Like many aspects of the city, there is a diverse selection for residents, sure to satisfy the needs of all those living in Bristol.
One of the most frequented shopping locations in the city is the Bristol Shopping Quarter.
Situated in the core of the city centre, Bristol Shopping Quarter is home to hundreds of shops, ranging from popular high street and designer brands to unique standalone boutiques.
It is also home to some amazing restaurants and bars as well as a 13-screen cinema.
What makes Bristol Shopping Quarter really stand out is the array of leisure activities available.
Ranging from a state of the art VR experience to one of the fastest growing 'escape rooms' in the UK, there is so much fun to be had between shopping!
You can visit the Bristol Shopping Quarter website to find out more about the array of shops and wonderful leisure activities available.

Historic Locations
Despite being a very modern feeling city, Bristol's history in fact goes back thousands of years.
It is clear to see this vast history in the city from the extensive mixture of buildings lining the streets.
Bristol is hub of different architectural styles, from the ruins of the Norman castle in Castle Park, to the gothic style of Bristol Cathedral and St Mary Redcliffe.
A stroll around the stunning Georgian streets found in Clifton and Redland will really open your eyes to the beauty of some of the city's different regions.

Entertainment
There is a plethora of fun activities to enjoy in and around Bristol, you are sure to be fully accommodated.
The combination of the history of the region and the eclectic modern city it has evolved into means there is a wide variety of entertainment activities to be enjoyed.
You are sure to find a variety of live music, dance, theatre and comedy performances when living in Bristol.
Bristol is home to a number of theatres; their brimming calendars mean there is something different to enjoy almost every day.
Each of Bristol's theatres offer spectators a different experience.
The largest and most coveted of the bunch is The Bristol Hippodrome.
One of the top theatres in the country, The Bristol Hippodrome stages major West End and Broadway productions.
As well as all of your West End favourites, the theatre also whether stages ballet, opera, concerts and children's shows.
The Bristol Hippodrome's action-packed programme is sure to have something to get you excited about.
Theatre Bristol is a fantastic project which supports grass roots theatre and arts projects.
Founded in 2005, Theatre Bristol state that 'By combining this grassroots support with collective action we help create a connected, confident and ambitious sector.'
Their invaluable work is helping to secure a strong future for the scene within Bristol.
You can visit the Theatre Bristol website to find out more about what they do and to book your ticket for future events.

Leisure Activities
Like many major cities, living in Bristol will provide you with all the typical leisure activities.
Unlike many places, Bristol has garnered a reputation for film, it is in fact a designated UNESCO City of film.
This status means that Bristol is one of only 18 cities in the world that meet the coveted UNESCO requirements.
It should come as no surprise that Bristol has its fair share of cinemas.
One of the city's most popular niche cinemas is the Watershed.
This independent cinema has a reputation for showing the very best in art film and hosts various film events throughout the year.
For all of the latest blockbusters be sure to head to the 13-screen cinema in the Bristol Shopping Quarter.
The city is even home to a venue to watch all the worst films, Bristol Bad Film Club let you get some enjoyment out of some truly terrible flicks.
If your idea of leisure include a relaxing swim or some time in the gym, Bristol has you covered.
There are a multitude of different leisure centres across the city.
One of the most popular is Hengrove park leisure centre.
Located in the heart of South Bristol, the modern facilities offer an impressive 50m international swimming pool, 20m Teaching Pool, 180 station gym, a sports hall, Sauna as well as a Spa & Steam Room.
The centre hosts over 90 different group exercises every week, ranging from spin classes to badminton lessons and is also home to a lovely café so you can grab a bite to eat after your workout.

Schools and Education
The quality of the schools in the city attracts a lot of interest.
Bristol offers a wide selection of highly considered schooling at both primary and senior level.
There are 138 primary schools currently assisting children within the city.
Of these 138 institutions, 23 have been awarded an "Outstanding" rating by Ofsted across all of the different criteria.
St Teresa's Catholic Primary School was top of the list for these 'Outstanding' schools, scoring 'well above average' for all three key areas, reading, writing and maths!
There are 49 secondary schools located in Birmingham, 4 of which we granted 'Outstanding' status by Ofsted.
Redland Green School was the highest scoring secondary school across Bristol, followed closely by Colston's Girls' School.
The city is also home to the University of Bristol, one of the UK's top institutions.
A popular location for many students due to the diverse culture and nightlife.
The university is also recognised as one of the best in the country.
The University of Bristol consistently ranks in the world's top 100 and UK's top ten universities in league tables that draw on information from both research and teaching excellence.
It is one of the most popular UK universities, attracting on average eight applicants for every available place.
Crime Statistics
As with any major city in the UK, Bristol is not immune to crime.
When considering if a major city is a safe place to live it is a good idea to compare crime statistics between major cities in the country.
There are some fantastic services including Numbeo which can compare the statistics of two areas.
As of March 2020, the level of crime in Bristol is considered as moderate, with a crime rate of 42.62 reported crimes per 1,000 residents.
This is relatively low crime rate, especially when compared to London which is considered to have a high level of crime, with 62 incidents per 1,000 people.
The most interesting thing about crime statistics in Bristol is the perception of the city amongst its residents.
Although actual crime statistics are considered as moderate, residents' opinions are that there is low levels of crime.
Many believe experiencing it first hand is not something they worry about.
Only 28 people out of 1,000 people living in Bristol were worried about their car being stolen.
The crime carrying the least worry for residents was racial attacks.
These had an index of 25.42 compared to London which stands at 40.
It is clear that whilst crime isn't non existent in Bristol, the public response to crime is excellent, making living in Bristol feel very safe.

Employment and Industry
Recent employment figures released by the Office for National Statistics Office state that Bristol has a 79.4 percent employment rate.
This is a higher level than UK average, including major cities such as London and the Birmingham.
Bristol's economy has historically relied on its port, centring around the trade of goods as well as ship building.
In recent years the cities economy has really diversified meaning living in Bristol offers residents a range of career options.
The chief employer in the city is now Public services with a total of 134,699 residents working in this sector this amounts to 27.5% of the workforce.
The second biggest employers are business & financial services with a total of 95,604 employees, 19.5%.
The diversification of Bristol's economy is a positive sign, indicating the city can provide exciting job prospects in the future.
Taxes
No matter where abouts you live within the UK, all residents have to subscribe to the same tax system.
Value added tax, referred to as VAT, consists of a 20% tax added to a variety of different good.
This is always added to the cost of the product when you purchase it.
Another important tax to consider is council tax.
The cost of your council tax will depend on the area you live as well as the size of your property, to find out how much you have to pay visit the Bristol council website.
A final tax to consider if you decide to buy a property in Bristol is stamp duty.
There isn't tax on the first £125,000 of the value of your property.
However the rate raises up to 12% for properties over £1.5 million.

Parks
Bristol is often labelled as a rural city.
This is mainly due to its stunning location and the quaint rural surroundings.
It has an abundance of green spaces, ideal to spend a relaxing afternoon enjoying some sun or a day out full of fun play equipment to entertain the whole family.
There are well over 400 gardens and parks in and around Bristol.
You will never be too far from somewhere to take a moment away from the bustling city lifestyle.
Amongst the best outdoor spots in the city has to be Castle Park.
Offering a perfect combination of past and present, the park houses the remains of a great medieval castle.
Located between Bristol Shopping Quarter and the wonderful Harbourside, Castle Park offers a quiet place to enjoy the city.
The park is also a hotspot for artists, with many pieces of artwork found scattered throughout the park.
These include innovative seating, a sculpted stone throne as well as a distinctive water fountain.
Follow the link here to find out more about some of Bristol's many lovely parks.
Sports and Activities
Bristol is a very sporty city.
Despite the cities many hills, it is uncommon to see people cycling or running around the area.
If you are heading to the waterfront, you are sure to see people boating around the harbour.
A trip to the Downs will ensure you can see a game of local Sunday league football.
If you are a bit of an adrenaline seeker, living in Bristol will be great for you!
The city is home to a whole host of great rock-climbing locations, both natural and manmade.
The Avon Gorge is the perfect spot for those with experience climbing.
If you are a newbie then there are various indoor climbing centres to get you up to speed.
Some of Bristol's great attractions also include the opportunity to improve your climbing.
With rock climbing walls at the Bristol Zoo and the chance to climb the rigging at Brunel's ss Great Britain.
Alongside a variety of sports clubs, there is also a plethora of live sports events to enjoy in Bristol.
The city is proud to be the home of two major football teams, Bristol City and Bristol Rovers.
Tickets to matches are often available on the day but if you are interested in buying tickets or a season ticket in advance you can visit the Bristol City website and the Rovers website respectively.
Alongside football, Bristol hosts top flight rugby and cricket matches throughout the year, to find out more about sports in the city head to Visit Bristol.

Ready to Move
Are you thinking about living in Bristol in 2021?
There's no time to lose.
You can start planning your perfect move today, White and Company's Bristol Removals Service can help with getting you to your new home.
Whether you're moving to Bristol for the amazing job opportunities, the vast history, fantastic transport links or great education, we will ensure your belongings arrive safely without disruption.
Give us a call today or fill out a quick quote form to see how we can get your dream move to Leeds underway