Are you thinking of living in Coventry?
The city lies in the West Midlands Situated as is the most central city in the whole of England.
Living in Coventry offers residents a truly exceptional lifestyle with excellent links to the rest of the country.
Living in Coventry provides residents with great access to Birmingham, Leicester, and London.
The city was placed in the top 10 cities to live and work in the UK in 2015.
Various factors contributed to ensuring the city was ranked so highly.
The cities friendly atmosphere, a range of reasonably priced housing options as well as a host of prospects in the workplace all ensured the city's popularity.
With a choice of highly-rated universities, a variety of retail and shopping options as well as an acclaimed history in the motor industry, Coventry is a city that is sure to cater to everyone!
In this article, we hope to deliver a range of reasons you should consider living in Coventry.
Our guide to area aims highlighting everything great about living in Coventry.
Encompassing everything from the cost of living in the city to all the most exciting activities on offer in the city.
Here are 9 reasons you should consider living in Coventry!

House Prices
One of the great things about living in Coventry, whether you intend to rent a home or purchase one, is that property prices are very affordable.
According to Zoopla the average cost of a home in Coventry stands at £208,536 in October 2020.
Living in Coventry is much cheaper when compared to other towns and cities in the region such.
The average cost in nearby Birmingham is £215,000, Leicester averages at £231,738 and Northampton £263,096.
Many areas in the city are particularly desirable.
Binley is situated three miles east of Coventry City Centre, a nice suburban area situated close to the River Sowe and good schools.
Allesley is also three miles away but to the west of the city, semi-rural with lots of green spaces and great amenities.
Living in Coventry offers residents a range of excellent transport links across the whole of the UK, making living in Coventry an exciting prospect for many buyers.
If you are considering living in Coventry, what sort of price should you expect to pay for different property types in the city?
The current price of a detached home in Coventry is £414,906.
Buyers looking for a semi-detached home can currently expect to pay an average price of £231,615.
If you are thinking of purchasing a terraced home, the average price in Coventry is £163,941, whilst flats in the city are currently averaging at £137,352.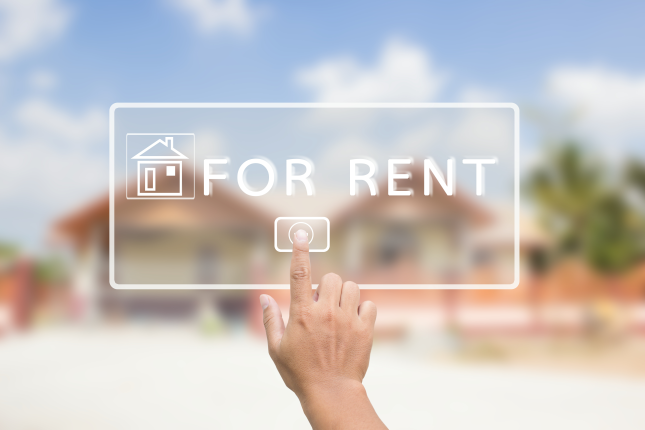 Renting
Are you considering living in Coventry and renting a property?
The rental market is a hectic one, so much so the cost of accommodation in and around Coventry's two universities has caused a mini housing boom.
Homes in the area have risen in value by almost 25%. The average cost of rent is currently £800pcm. However single-room rentals start from £350pcm.
Always popular for student renters are the roads surrounding Coventry University, these include Greyfriars Road and Queen Victoria Road.
These locations are within walking distance to the city and its exciting nightlife.
The very popular Warwick University sits two miles from the city centre, it too has seen rises in local property values.
Gibbet Hill Road and Millburn Hill Road are both sought after locations for students offering a plentiful supply of rooms or shared accommodation properties.
Working
There are a host of employment options for those who are thinking of living in Coventry.
Coventry is not just an attractive place to live, it also promises to deliver when it comes to working.
Considered the industrialized centre of the UK's economy, Coventry offers a wealth of employment opportunities.
Whether you are a small start-up company or a large corporate giant, the areas travel connections and central location attract all types of business.
As a centre of manufacturing excellence and engineering innovation, Coventry's industrial jobs are not merely for manual workers but also highly skilled assembly technicians and engineers.
The city is particularly well known for manufacturing in the automotive sector.
Indeed, Coventry and Warwickshire account for 10% of all automotive jobs in the country.
Owned by Tata Motors, Jaguar Land Rover, one of Coventry's principal manufacturing hubs continues to employ a wide range of people in the city.
Designers, engineers, production operatives and administrators are all taken on regularly by this single employer, which remains secure in the competitive car-making sector.
With the city's having a reputation as a place for learning, its two universities combined employ hundreds of lecturers, building maintenance workers and admin support staff.
The future is certainly looking bright for Coventry too.
It has been predicted up to 10,000 new jobs could be created in the region in the wake of the creation of a national centre to develop batteries for the electric vehicles of the future, standing Coventry in good stead for years to come.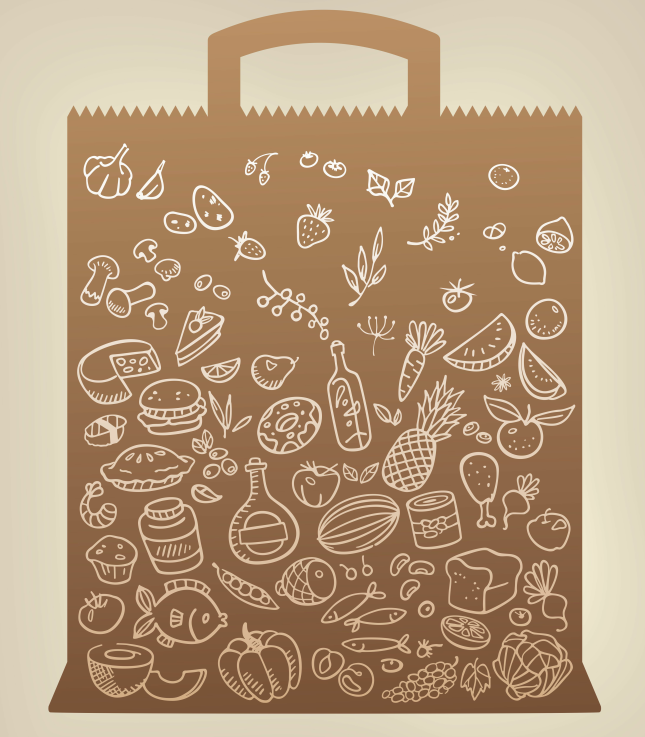 Everyday Costs
As one of the UK's biggest cities, residents should expect the cost of living in Coventry to be a little higher than in other areas.
However, there are numerous ways that residents can save money when living in any area of the UK.
Shopping at local produce markets or at one of the cheaper supermarkets such as Lidl and Aldi you should be able to save quite a bit more, especially when compared to shopping at more premium stores such as Marks and Spencer's or Waitrose.
The cost of living web site Numbeo is a handy tool, highlighting various costs of living in Coventry.
It calculates average costs you are likely to pay for day to day grocery items.
Below are some examples of the costs you can expect to pay (£):
Milk (1 litre)                                      0.66
Loaf of Bread (500g)                       0.95
Eggs (regular) (12)                           1.26
Local Cheese (1kg)                           6.50
Chicken Fillets (1kg)                       5. 80
Banana (1kg)                                    1. 32
Tomatoes (1kg)                                1.68
Potatoes (1kg)                                  1.23
Onions (1kg)                                     1.37
Bottle of Wine (Mid-Range)         8.00
Domestic Beer (0.5 litre bottle)   1.31
Cost of Living
It is good to know that the cost of living in Coventry is budget-friendly across the board.
This covers everything from housing and travel to daily food essentials.
If you live centrally, you can reduce transport costs by cycling or walking, both have the added benefit of keeping you fit.
Yet, if you live further outside the city, you will find the cost of travel in Coventry very cost-efficient.
A monthly travel pass is £45 compared to London's eye-watering £146.
Even the closest city Birmingham charges £75 per month.
When you are planning your budget, it is well worth visiting the "cost of living comparison web sites".
Several are available and will really help you to gain an insight into current prices in Coventry. Here are two of the most used:
When it comes to buying your weekly grocery supplies, the same thing applies.
Comparison shop before you make a purchase!
The internet makes it incredibly easy to see prices for the same item across different stores.
Try searching for your shopping using sites like Google Shopping, Shopzilla, and Bizrate who compare prices from different retailers.
It is totally unnecessary to spend big bucks on entertainment.
The city has all sorts of free entry attractions.
Simply take a quick look on Trip Advisor where you will find 19 free things to do and see in the city:
https://www.tripadvisor.co.uk/Attractions-g186403-Activities-zft11292-Coventry_West_Midlands_England.html

Things to do
One thing you will not be short on when you live in Coventry is something to do!
The city is full to the rafters with entertaining ways to fill your spare time.
Here are some of the "top attractions" and places you cannot miss:
Coventry Transport Museum
A collection of the world's fastest motor cars all under one roof.
The museum cleverly tells the story of a city which changed the world through transport.
Visitor even have the opportunity to break the sound barrier is the 4D simulator!
The museum's displays include the Thrust SSC and Thrust 2, the two fastest cars on earth.
Midland Air Museum
Ideal for all ages, exhibits range from the magnificent Avro Vulcan bomber through more than 30 other historic aircraft, both civil and military, aero engines, and other artefacts, to a wide range of memorabilia.
The museum includes the Sir Frank Whittle Jet Heritage Centre, where many exhibits are on display in a large hangar.
Coventry Cathedral
There is not one Coventry Cathedral, but two, new and old, standing side by side, together they tell so much about this historic city and its heritage.
During a bombing raid in WW2 the building was badly damaged.
Still an active place of worship, it is both a wonderful and peaceful place to visit.
The Herbert Art Gallery
Located in a pedestrianised area adjacent to modern buildings of Coventry University.
The gallery houses the largest collection of records related to Coventry and its history.
It is also used as a platform for showcasing a wide range of talent from the West Midlands and Warwickshire.
Schools & Education
Living in Coventry offers families a range of excellent education options.
Coventry has 89 primary schools and 35 secondary schools and has become a hub for educational excellence.
8 of the cities primary schools have achieved the coveted Outstanding report from Ofsted.
These include Sacred Heart Catholic Primary School, Stretton Church of England Academy, Walsgrave Church of England Academy and St Elizabeth's Catholic Primary School, Foleshill,
Many of the secondary schools in and around Coventry are specialist colleges, such as Finham Park School.
The school is a teacher training establishment, and the only school in Coventry to offer to study the International Baccalaureate.
Coventry Blue Coat School specialises in music, again one of only a few in the UK to do so.
Bishop Ullathorne RC School specialises in humanities.
The city is home to two reputable universities, The University of Coventry and The University of Warwick.
Clearly, living in Coventry ensures students of all ages are well catered for.
To find out more about all of Coventry's schools, be sure to check out the Gov.uk site which highlights all of the information you could ever need.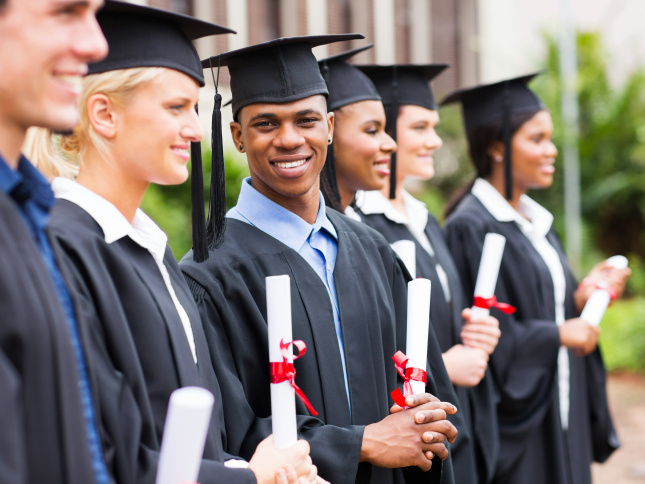 Universities
Students thinking of living in Coventry are set to receive an excellent education.
The city of Coventry is a hub for educational excellence in the UK.
Coventry is home to two of the UK's most reputable universities, The University of Coventry and The University of Warwick.
In 2016 Coventry was one of the best student cities in the world.
This solidified what students who have studied in the city already know!
Founded in 1843, the University of Coventry continues to provide a wide choice of courses.
These include PHDs, undergraduate degrees and postgraduate degrees.
The University of Warwick has over 200,000 graduates across the world!
It is one of the most influential scientific research facilities, with students who study there being highly regarded.
Living in Coventry as a student is ideal!
Not only is renting extremely reasonable, but the city's location also ensures that most students can quickly and easily travel home for a Sunday roast!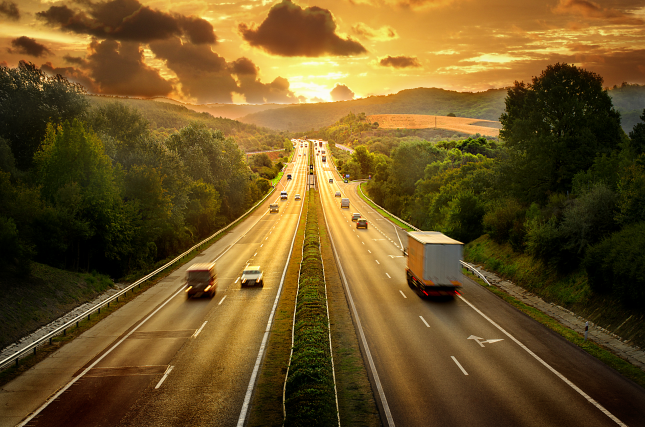 Transport
When living in Coventry getting around is never challenging.
Thanks to Coventry's location in the west midlands, residents are given easy access to cities including London and Manchester.
Both major cities are within a two and half hours' drive!
When living in Coventry, the local train station will offer you regular services to Glasgow, Birmingham, and London.
Coventry really is the ideal location for getting across the UK!
For local journeys, the Network West Midlands runs a variety of bus routes that stretch across the whole of the city and surrounding suburbs.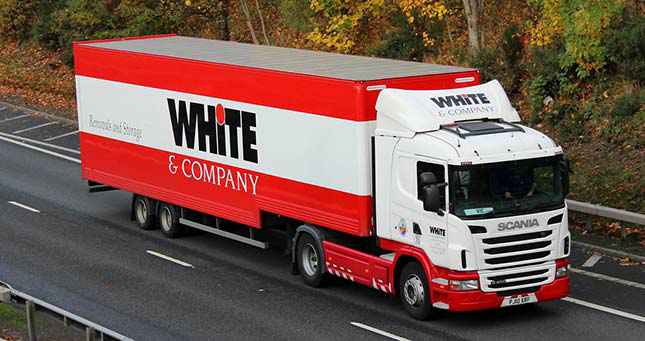 Ready to Start Living in Coventry?
Have you made the decision to start living in Coventry?
Coventry is home a range of excellent properties for families, fun activities, outstanding universities and an ideal transport hub for quick travel across the UK.
If you are thinking of living in Coventry and have found your dream home, we are here to help you get moving.
You can start planning your dream move with the assistance of our Coventry Removals service from White & Company today.
White & Company are also happy to announce the introduction of our new video survey service.
During these unprecedented times, we can safely conduct remote removals surveys.
We can gather all the relevant information for your move from the comfort of your own home.
So, give us a call today or fill out a quick quote form to see how we can get your dream move to Coventry underway.