Are you thinking of living in Manchester?
Manchester is a location with the complete package.
The city boasts a fascinating history, rich culture, the beautiful countryside of the North-West right on your doorstep, a lively nightlife and some fantastically priced housing.
In recent years Manchester has emerged as one of the most desirable places for people looking for new job opportunities and a change of lifestyle.
There are various desirable locations in and around Manchester that consolidate the notion that this city can rival any other location in the UK as a great place to live.
We have put together the Ultimate Moving Guide of the best places to live in Manchester to ensure you are as informed as you can possibly be.
By providing all the necessary information for the most desirable locations across the city including where to find cheap removals services, you can make a well-informed decision of the best area to move to when living in Manchester.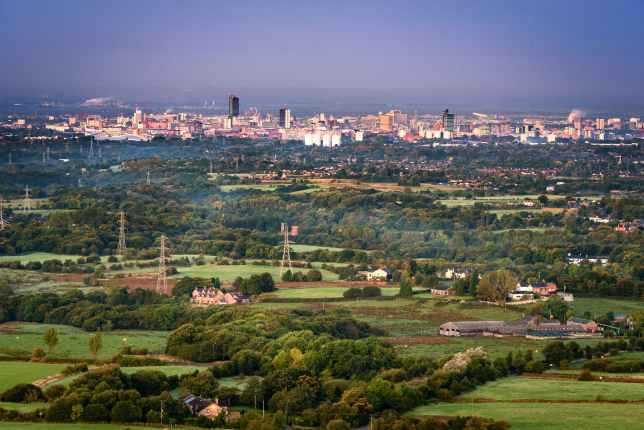 Altrincham
A desirable suburb, Altrincham is the ultimate underdog.
Once considered to have the worst high street in the country, this Trafford suburb has recently topped the Sunday Times list of the best places to live in the UK.
Altrincham's popular, redeveloped market has led the way in the area's turnaround.
It is home to various popular restaurants and bars that have turned the once rundown region into one of Manchester's trendiest hotspots.
Location is another key factor in the popularity of this suburb.
Transport links in Altrincham are fantastic.
With the nearby motorway and local train station giving easy access to the rest of Manchester.
You can either find yourself in the hustle and bustle of the city centre or taking a relaxing stroll in the stunning North-West countryside both within half an hour.
With such fantastic transport links, many families consider this to be the ideal area to move to.
It is also noteworthy that Altrincham also possesses some of the best schools in the region.
Both Altrincham Grammar School for Girls and Altrincham Grammar School for Boys top the charts in the region, providing the highest level of education and adding to Altrincham's appeal.
With such great reputation, it is no surprise that Altrincham is one of the more expensive locations in and around Manchester.
The average price of a property in the suburb currently stands at £512,665.
Whilst this is significantly higher than some of the other locations in the area, Altrincham certainly stands out from the rest as one of the top locations to consider moving to when living in Manchester.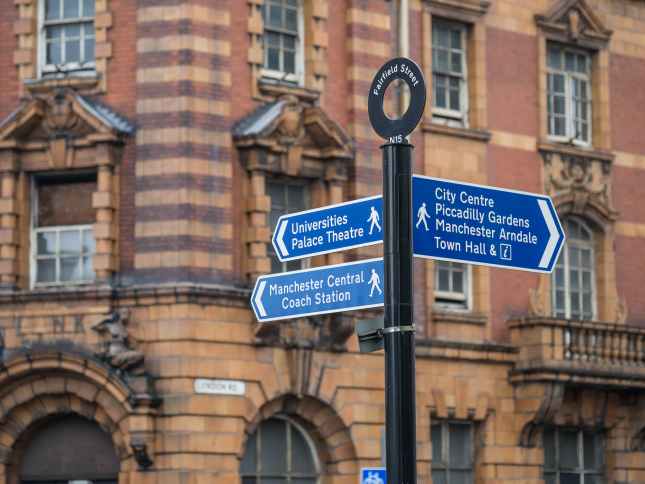 Northern Quarter
The Northern Quarter is Manchester's creative hub.
Home to the city's artists, actors and musicians, the area is a hotspot for everything innovative.
The Northern Quarter is rich with independent eateries, boutique shops and unique bars.
There is a quite unique feel to this region, unlike the rest of Manchester.
The streets are decorated with fantastic street art and graffiti, much of which is authorised by shop owners looking to uphold the aesthetic of the area.
In the evenings music fills the bars and music venues, there truly is always something happening no matter the time.
Not only is this area uniquely eclectic, it is also extremely well placed.
A short walk of around 10 minutes will see you arrive in the city centre, with great access to the cities various train and tram stations.
The area is particularly popular with young professionals, so renting is particularly common.
Rent costs anywhere between £800 to £1000 per month and if you are considering buying a property the average price is £210,308.
The Northern Quarter is the cultural centre of the city and is worth considering if you are thinking of living in Manchester.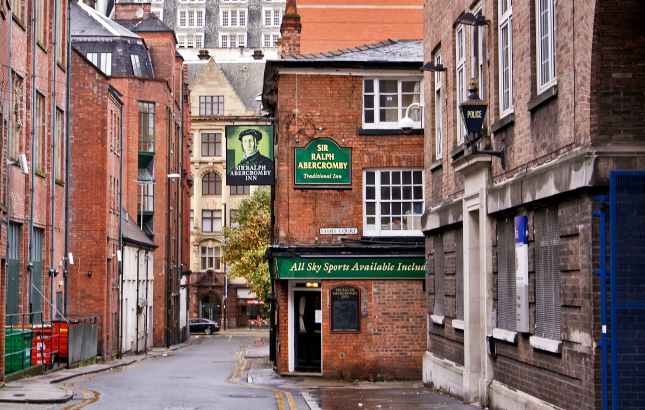 Sale
If you are thinking about living in Manchester, Sale is one of the top locations to consider.
Not only is it one of the most popular locations in the city, it is also recognised nationally as a top place to live.
Sale placed as the fourth best place to live in England in a 2017 editorial review. So, what makes Sale a great place to live?
A suburb of Trafford, Sale is located south of the city and is just 3 Metrolink stops away from the bustling city centre. Quick and easy transport links make Sale an ideal commuter hub.
The suburb also boasts excellent education provisions.
One of the most important factors families must consider when moving to a new area, education is well provided for in Sale.
Primary schools such as Brooklands and St Joseph's RC are particularly popular, consistently performing well in Ofsted inspections.
There is also a range well regarded secondary schools, with Sale Grammar being particularly highly sought after.
Sale offers residents various parks and green spaces, as well as the fantastic Waterside Arts Centre which hosts numerous exhibitions, comedy and theatre events throughout the year.
The price of properties in Sale vary, with the average cost in May 2020 amounting to £329,046.
This is significantly higher than the average price for properties across Manchester, which currently stands at £203,196.
However, Sale offers a wide range of different property types, from grand Edwardian house to modern flats.
Rusholme
Manchester is home to two universities, and we could not neglect the best area for all you academics.
A popular location for students, Rusholme offers residents an affordable area with some great provisions.
Home to some great Asian cuisine known locally as the Curry Mile, Rusholme also offers residents some fantastic facilities and a great location from which to commute.
It is around a 22-minute walk into the central part of the University.
The main attraction of Rusholme for students is the cheap accommodation, with rent in the area amongst the cheapest in the whole of Manchester.
If you are considering buying in Rusholme, the average cost of a property is currently £150,437. This is significantly lower than the average in Manchester.
So, if you have a somewhat lower budget but don't want to sacrifice the conveniences of city living, Rusholme may be the perfect choice.
Spinningfields
Located between Quay Street, Bridge Street and the River Irwell, Spinningfields is a modern commercial region.
With an astonishing range of amenities right on your doorstep, the area is the perfect location for residents who desire access to the city at their fingertips.
It is the biggest commercial district within Manchester and is home to some of the largest businesses. This makes Spinningfields particularly popular with young professionals.
Spinningfields has an abundance of bars and restaurants, meaning the area presents an ideal combination of work and leisure.
Unsurprisingly, properties in the area are not cheap.
Most properties in the area are modern apartments, with the average price amounting to £216,209.
Whilst this is only slightly higher than the average for the city, it is important to consider the type of properties in this area.
If you are thinking of living in Manchester and require a modern, centrally located property, Spinningfields is certainly an ideal location.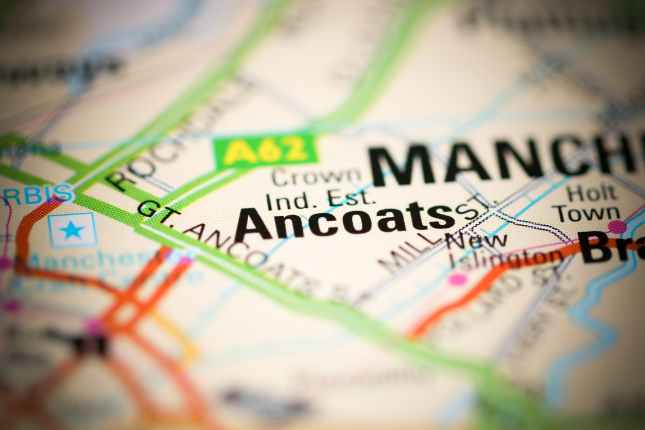 Ancoats
Named in Time Out's Top 50 Coolest Neighbourhoods in the World, Ancoats tops the likes of Barcelona, New York and Sydney.
With a range of boutique shops, craft beer stores and bakeries dotted throughout the area, Ancoats is a leading contender as one of the best places to consider when living in Manchester.
The Hope Mill is popular location where local writers and theatre companies can stage their work and is certainly worth checking out if you move to the area.
Situated just past the Northern Quarter to the east of the inner city, Ancoats is a great distance from the business areas which can be reached within about 15 minutes.
Most properties in the area are flats, converted from old canal side factories.
The central location and trendy converted flats mean Ancoats is particularly popular with young professionals.
Property prices are lower than the Manchester average at £206,142.
Whilst most of these properties are flats, Ancoats provides young professionals with an ideal location at a reasonable price.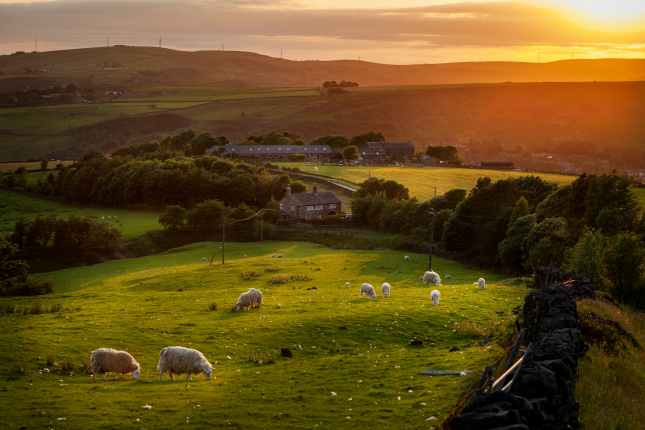 Prestwich
One of the most popular family-oriented areas in Manchester, Prestwich is located 4.3 miles away from the centre of Manchester.
With a great choice of both primary and secondary schools, it is no surprise that this suburb is particularly popular with families.
Located to the north of the city, Prestwich still has fantastic transport links to the city thanks to the Heaton Park Tramway.
Prestwich offers residents a far more relaxed pace of life, which only adds to the appeal for young families.
Neighbouring Heaton Park features an animal centre, pitch and putt and adventure playground, all ideal for kids.
Prestwich offers some very reasonable house prices.
The average cost of a property in the area is currently £255,423.
Whilst this is a little greater than the average across Manchester, you will be moving to a fantastic location with great provisions for all of the family.
If you are thinking of living in Manchester with a young family, Prestwich is a great option.

Green Quarter
Manchester has a blossoming inner-city housing market, with renovated developments emerging across the city.
The Green Quarter, located north of Victoria Station is home to an abundance of newly regenerated sites that are perfect for city living.
These new developments include apartments, public squares, shops and pubs, making them the ideal locations for young professionals and first time buyers looking to live in the inner city.
The Green Quarter is home to various housing developments and being located just 15 minutes away from the centre is a hub of activity.
NOMA is the jewel in the Green Quarters crown.
Its proximity to the railway station, thriving cafes, boutique shops and modern apartments make it the perfect place to move to.
From the Green Quarter Manchester is your playground, you can easily walk across the city and will have great access to the plethora of great amenities the city provides.
If you are thinking about living in Manchester and the inner city appeals to you, the Green Quarter offers you everything you can desire.
Renting a property in the area is particularly reasonable with prices started at around £700 per month.

Didsbury
Didsbury is one of Manchester's most desirable locations.
The home to many celebrities and famous footballers, it is also one of the more expensive areas in the region.
Didsbury's popularity is certainly warranted.
Located around 4.7 miles from both the city centre, Didsbury offers residents a premium location.
As you would expect, Didsbury is very well connected to the surrounding area.
The train from East Didsbury will see you arrive in the centre in around 10 minutes.
The Metrolink tram also services the area, three stops will bring you to St Peter's Square.
Didsbury also has great access to the M60, A34 and M56, meaning residents can enjoy the scenery of the stunning Peak District in less than half an hour.
The area also offers locals some great schools.
Local primary schools St Catherine's RC, Beaver Road and Didsbury CofE all recieved "outstanding" reviews from Ofsted.
Nearby secondary school Burnage Academy also achieved an "outstanding" score from Ofsted.
Didsbury certainly ticks all the boxes for people from all walks of life.
The current average property price in the area stands at £399,904, considerably higher than the rest of Manchester.
Despite the price tag, Didsbury represents the very best Manchester has to offer.
If you are considering living in Manchester, Didsbury is one of the best locations you should consider.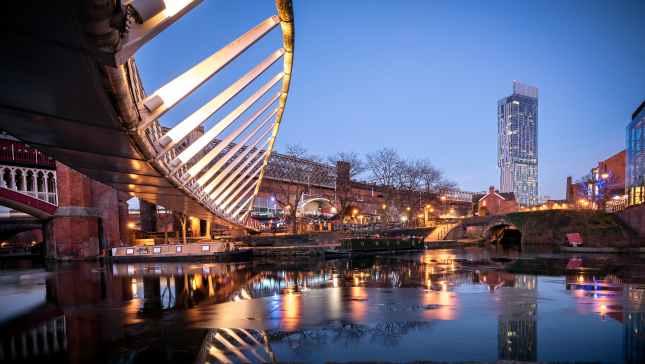 Castlefield
If it is some peace and quiet you desire, Castlefield may be the ideal location.
Despite its central location, Castlefield provides a haven of quiet.
The area became the UK's first Urban Heritage park in 1982, as a result there is little to no traffic.
Castlefield offers locals a great fusion of old and new.
Situated on the banks of the Bridgewater Canal, this is Manchester old town at its very finest.
Premium waterside bars and restaurants are dotted throughout the area, with the Roman fort, old mills and Museum of Science and Industry maintaining the area's history.
The picturesque cobbled streets of Castlefield mean living in Manchester has a completely different feel to other areas of the city.
The average price of a property in Castlefield is currently £225,732.
This is surprisingly low considering the fantastic location, tranquil atmosphere and amazing history.
Castlefield is certainly an area worth thinking of if you are thinking of living in Manchester.
New Islington
Formerly part of Ancoats, New Islington has been renovated into its own separate area.
New Islington's excellent array of primary and secondary schools make it a hugely popular neighbourhood for families.
The local New Islington Free School provides the very best education provisions to local students and has received an "Outstanding" score from Ofsted.
The New Islington property market presents a variety of options that are sure to offer something for everyone.
If you are thinking of moving to the New Islington area, you can expect to pay an average of £288,465.
New Islington is one of the fastest growing regions within Manchester, with continued investment sure to see the region become increasingly popular.
Chorlton
Another great area for families, Chorlton is considered as Manchester's most liberal area.
Known locally for its 'green' lifestyle, Chorlton is home to a range of organic shops and cafes as well as a range of green spaces including Chorlton Park.
Located 35 minutes way from the busy city centre, Chorlton is bursting with independent restaurants, bars, cafés and shops.
The area has been named one of the coolest places to live in the region.
The selection of bars and restaurants in Chorlton is second only to the city centre, making it ideal for those looking for a more balanced lifestyle.
With its abundance of green spaces, Chorlton feels well removed from the bustling city centre but is only a 15-minute tram ride from St Peter's Square.
It really provides the best of both worlds.
The appeal of the area is somewhat reflected in property price.
The average house price in Chorlton is £327,028.
Whilst this is higher than the Manchester average, Chorlton's popularity is certainly justified.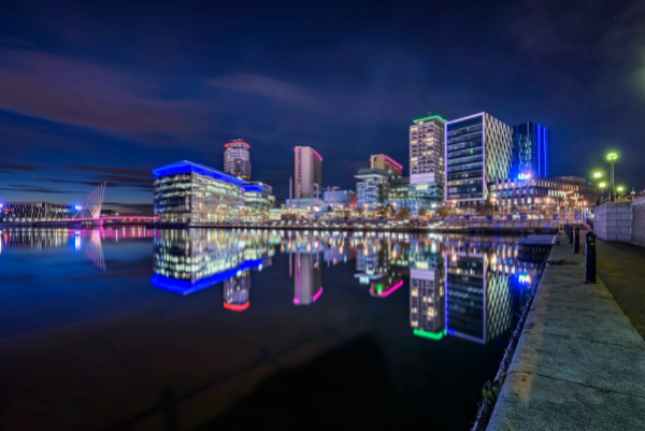 Salford
Salford is one of the most popular regions for first time buyers within the whole of Manchester.
A thriving city in its own right, Salford falls within the Greater Manchester metropolitan county.
The city of Salford had a population of between 230,800 – 258,834 in 2019.
Thanks to fantastic transport links and reasonable property prices, the area seems to be going from strength to strength.
The Metrolink Tram provides residents with easy access to the centre of Manchester in around 15 minutes.
The average property price in Salford is currently £182,479, substantially less than the Greater Manchester average.
Not only can you find some great value property, Salford also has a range of fantastic job opportunities across various industries.
MediaCityUK and numerous tech companies are based in Salford, meaning some great opening pop up within the area.
If you are considering living in Manchester and are on a bit of a budget, Salford is well worth considering.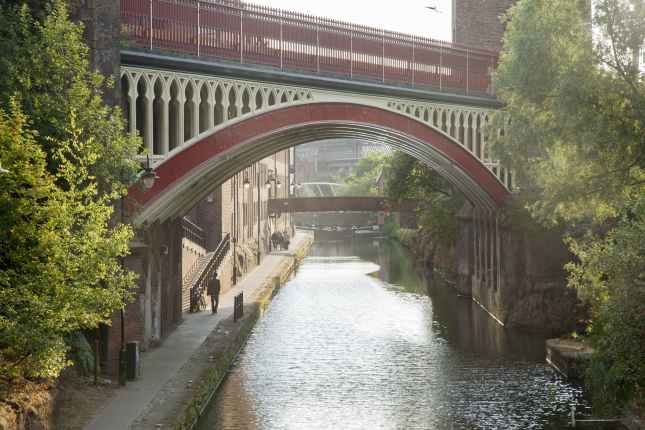 Deansgate
Deansgate is one of Manchester's most energetic areas.
A central hub, Deansgate is a long road that links the whole city together.
The thoroughfare was first established in the 1700s and was once notorious for its crime.
The area has now transformed and is home to the first multi-million-pound property.
Living in Deansgate means there is never a dull moment, fantastic connections to the rest of the city give the area a bustling atmosphere.
In general, the cost of living in Deansgate is very reasonable.
If you are considering renting you can expect to pay around £900 per month.
For those looking to buy, the average value is £329,242.
Whilst this is above average for the city, Deansgate offers property owners a thriving hub of activity.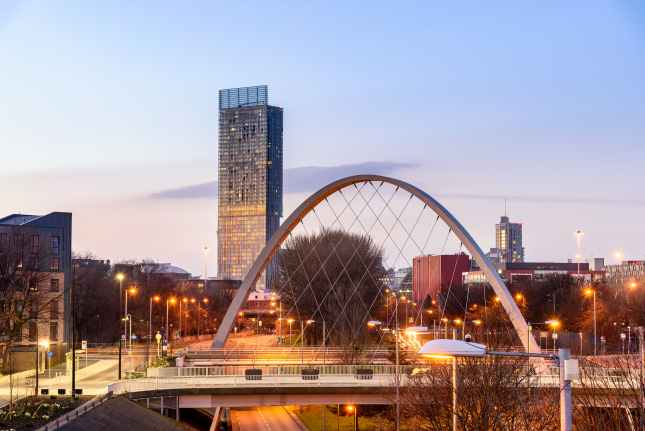 Hulme
Situated just 10 minutes from Deansgate is Hulme.
Another area once renowned for its crime rate, Hulme has benefitted from high level of investment.
Government funded rejuvenation has seen Hulme rise the ranks to become a highly regarded area.
An area popular with first time buyers and young professionals, Hulme gives great access to Manchester as a whole.
As one of the best up and coming regions in Manchester, Hulme's property market reflects its prosperity.
Buying a property in Hulme will set you back around £170,590.
Significantly lower than the city-wide average, Hulme is certainly a great choice for investors.
This regions is showing lots of potential and is worth contemplating if you are thinking of living in Manchester.
Whitefield
An up and coming suburb of Manchester, Whitefield is making its mark as one of the best regions in the city.
Whilst it is not as popular or well known as some of Manchester's most popular suburbs, Whitefield is fast becoming a sought-after spot.
Whitefield's emergence is in part thanks to continuing investment and redevelopment.
The leafy suburbs location also plays a large role in its rejuvenation.
Neighbouring Prestwich Forest Park lies to the south and to the north Springwater Park.
This great access to open green space, as well as three local golf courses has really helped to propel the once dormant neighbourhood into one of the best relocation spots in Manchester.
Whitefield is the ideal location for commuters and young families.
The convenient Metrolink tram makes travelling into the city particularly easy.
The area is also serviced by various great schools including St Mary's Church of England Aided Primary School, which achieved an "outstanding" review from Ofsted.
The average house price in Whitefield is barely over the average for the city at £242,272.
All in all, Whitefield presents an up and coming area, that continues to benefit from investments that is only fuelling interest.
If you are thinking of living in Manchester, Whitefield could be a great location for you.
Ready to start living in Manchester?
Did any of the locations on our list stand out to you? What are you waiting for?
You can start planning your perfect move to Manchester with the assistance of White & Company today!
Whether you are moving to one of these locations for the amazing transport links, the great schools or the delightful scenery, we will ensure your belongings arrive safely without disruption. Give us a call today or fill out a quick quote form to see how we can get your removals to Manchester underway!