Living in Reading ensures locals have access to a top-quality standard of living.
The university town which is known across the world for its music festivals has some of the UK's best connections outside of London!
Living in Reading provides residents with excellent amenities alongside some excellent schools and ideal commuter links!
This makes living in Reading a dream for commuters.
However, living in Reading is an excellent decision for anyone who decides to make the move.
Moving to a new area is never easy.
Prior to your move, it is important to gather as much information about the new area as you can.
We are here to assist those thinking of living in Reading!
We hope to deliver a comprehensive guide full of tips for those thinking of living in Reading.
Discussing everything from the cost of living to the best schools currently in the town, we hope to provide you with a comprehensive commuter moving guide.
If you are thinking of living in Reading, this is our commuters moving guide to the town.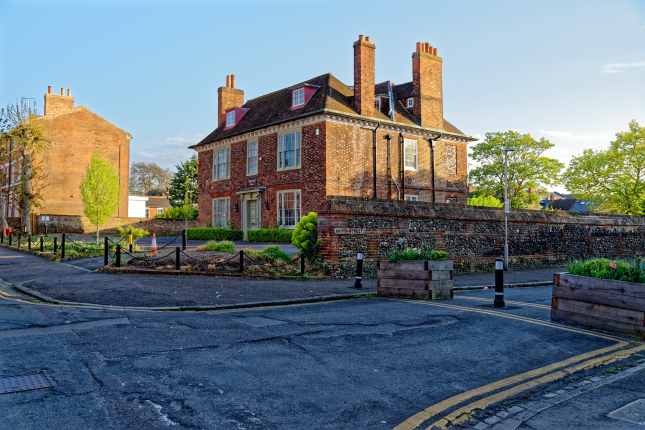 Cost of Buying a Home in Reading
Living in Reading has become somewhat of an investment opportunity when it comes to property.
Its close proximity to London has inevitably made it a commuter hot spot and pushed many local buyers out of the market whilst investors have been snapping up homes ripe for the rental market.
The average price for property in Reading stood at £412,897 in December 2020. In terms of property types, flats in Reading sold for an average of £238,652 and terraced houses for £302,717.
This is according to the current Zoopla estimates.
With a little patience and research, there are homes in the town which can be purchased at a much more reasonable cost.
Stay away from homes which sit alongside Readings two rivers Kennet and Thames, as properties with waterside views are always going to be more expensive.
Conduct your search in the suburbs of Caversham, Woodley or Earley.
Nice areas but with very reasonably priced property. You can expect to pay from £105,000 for a one-bedroom flat and from £315,00 for a three-bedroom terraced home.
If budget is no issue, Castle Hill is where you will find some very attractive townhouses, but you will not get much change out of £1,250,000.
Verto Skyline Penthouses are highly desirable. Overlooking the river, close to rail links and built to the highest specifications offering the best of chic urban living.
They come with big price tags valued at just under £1,000,000 for a three-bedroom luxury apartment. Residents enjoy the benefits of a concierge, private residents lounge and gym.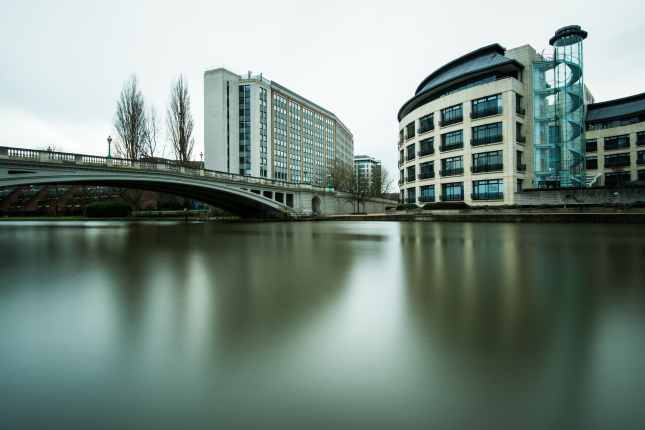 Cost of Renting a Home in Reading
Buy-to-let investors know that Reading has an incredibly active rental market. Furthermore, since Crossrail has improved travel times into London, the yields that rental homes offer is increasing all the time.
The latest stats issued by Zoopla in December 2020 indicate an average rent of £1,144pcm. Single rooms and one-bedroom properties are by far the most prevalent with 1,300 available.
Currently, there are almost 2000 homes for lease across the town, and these range from single rooms at £300pcm up to luxury homes costing as much as £4000pcm.
Due to the highly regarded Reading University, the town offers a massive number of large properties which are especially aimed at student lets.
These tend to be large Victorian homes which have been adapted to house at least 7-10 students.
Landlords can expect a return of around £4000 – £5000 per month for a 10-bedroom house.
Although this sounds expensive, divided between 10 students, it does make it quite affordable.
Cost of Living
Reading has developed rapidly which has attracted a high number of well-paid workers to the town.
Correspondingly the cost of living here can be on the higher side, compared to many towns located in the surrounding region, but it is safe to say that London still takes the top spot in this regard.
When it comes to rental costs, which is the largest difference when comparing to London, you can save almost 40% if you decide to rent a home in Reading and commute the short distance into the Capital.
Eating out is cheaper than London by 24% and there are savings to be made when it comes to utilities, childcare and travel costs too.
Reading has an Iceland and a large Asda and just on the outskirts of town is Aldi.
Reading Farmers' Market is a friendly, twice-a-month event, showcasing fantastic local food and drink, direct from the producers.
Shop later in the afternoon for cut-price bargains.
What is leftover at the end of the month, or disposable income once all the necessities are taken care of can be put towards more pleasurable experiences such as days out.
It is not always about having fun, so it is good to stop and take stock every now and then and see exactly where, how much you are spending and what you are spending it on.
There are plenty of web sites to assist with helpful advice and handy tools such as budget spreadsheets.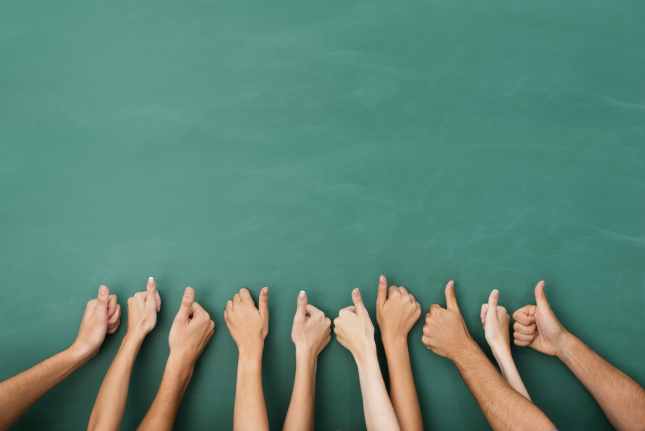 Schools in Reading
Having access to good schools could not be more important. Getting ahead from an early age makes a huge difference to each child's development.
Reading does not disappoint when it comes to quality education provision. At the last count, there were 38 primaries and 7 secondaries serving the town, together with a number of private and independent schools and nurseries.
Good schools to look out for include, St Dominic Savio Catholic Primary School, South Lake Primary School and Aldryngton Primary School, all "outstanding" according to Ofsted.
Children aged 11-18 can attend either UTC Reading or Maiden Erlegh School Both were judged "outstanding" by Ofsted.
Not only does Reading provide high performing schools Reading College has provided further education in Reading since 1955.
Its spectacular facilities are located in a vibrant setting and serve over 8,500 local learners across 900 courses.
The University of Reading was established in 1892 as an affiliate of Oxford University.
Today, this highly regarded uni has four major campuses.
Two in the town itself and the Greenland's campus is based on the banks of the River Thames in Buckinghamshire. Unusually, it also has a campus in Iskandar Puteri, Malaysia. All offer top-class degrees via a large selection of courses.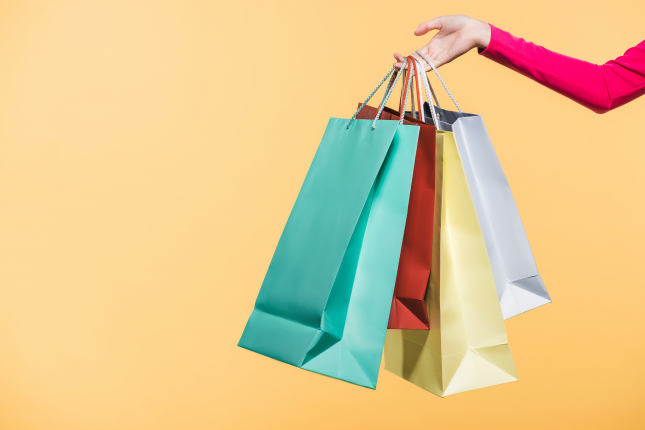 Shopping in Reading
If you have time on your hands and money to spend, Reading certainly has no shortage of retail therapy opportunities to explore.
In recent years it has become the premier shopping destination in the south-east outside London with everything you could want.
At the Harris Arcade, you can take time to wander and discover over 100 shops catering for all your fashion and lifestyle needs – including House of Fraser, John Lewis, Next and Apple
Broad Street Mall is the hub of the town and boasts all manner of high street favourites.
The large indoor shopping mall is located in central Reading.
There is a large multi-storey car park with direct access to the first floor and you will also find a variety of different eateries, including restaurants, fast food, takeaways, cafes, and coffee shops.
If it's a good rummage you enjoy, head to Market Place where the twice-weekly market takes place.
You are sure to find something to take you fancy.
Traders sell an eclectic mix of food, clothing and odds and ends.
Having London so close to hand enables residents' access to some of the world's most famous and iconic shopping locations such as Oxford Street and also some of the most exclusive stores; Harrods, Fortnum & Mason, and Harvey Nichol's to name a few.
Things to do
Outside of shopping, you will be able to experience some very exciting attractions in and around Reading.
Here is a list of some of the most popular places to visit and things to do in the town.
Employment
Living in Reading means locals are treated to one of the best locations to work in the whole of the UK.
The region has played a big role in the success of the information technology sector.
Numerous big tech companies including Microsoft have set up headquarters in Reading.
The current average salary in Reading is £33,000, significantly higher than the national average of £30,800.
The most popular professions in Reading are Software Engineers, Project Managers and Software Developers which pay between £20k and £65k per year.
Popular companies in Reading include Thames Water and Oracle Corp.
Living in Reading provides locals with access to various different sectors.
These include technology, creative, business, financial, legal and energy.
All of these play a huge role in the region's economy.
Reading is also a university town.
The University of Reading offers a host of different employment opportunities.
Transport
Living in Reading is particularly popular due to the town's excellent transport links.
The town is particularly well connected via trains and buses.
Reading train station is one of the busiest stations beyond London!
Three train services run from the station.
These include First Great Western, CrossCountry and South West Trains, which all connect Reading to locations across the UK.
Residents living in Reading can reach London Paddington in around 30 minutes by train!
This makes living in Reading perfect for commuters who work in both London and Reading itself.
Furthermore, living in Reading ensures great international connections.
The town lies within easy reach of Heathrow Airport as well as both Luton and Southampton airports.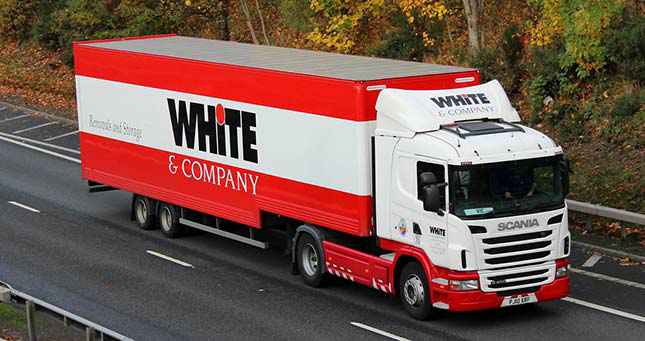 Ready to Start Living in Reading?
Have you made the decision to start living in Reading?
If you are a commuter, living in Reading is sure to tick all of the boxes.
The town provides locals with an extensive range of excellent property types, some top-quality schools as well as perfect transport connections for commuters in need of quick travel across the UK.
If you are thinking of living in Reading and have found your dream home, we are here to help you get moving.
You can start planning your move with the assistance of our Reading Removals service from White & Company today.
White & Company are also happy to offer our new video survey service.
During these unprecedented times, we can safely conduct remote removals surveys.
We can gather all the relevant information for your move from the comfort of your own home.
So, give us a call today or fill out a quick quote form to see how we can get your dream move to Reading in the works.