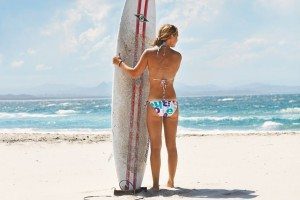 Migrating To Australia
Are you considering Migrating To Australia and require Shipping to Australia? White & Company have been providing full shipping solutions in Australia for the past eighty years. As founder members of BAR, FIDI & OMNI. White & Company can provide for a local move, to anywhere in the UK, to Europe or to any international destination.
Unlike most of our competitors, we own all our buildings and vehicles and do not sub contract which is a fact we take utmost pride in. This enable us to give the best possible service to our customers. Because it is so important that your possessions are cared for throughout your entire process, White & Company are members of the British Association of Removers and all services performed are in accordance with European standard BS EN 12522.
Why relocate to Australia and Shipping to Australia
Emigrating can be an extremely rewarding life experience. According to the Office of National Statistics, around 350,000 Brits emigrate every year and Australia is generally top of the list as the most popular relocation destination in the world and it is not too hard to see why. Of course the weather is a huge pull, along with the relaxed outdoor way of life: Although currently the cost of living is quite high in Australia, the pros far outweigh the cons. Education is superb, (The Human Development Index ranks Australia's education system as the joint best in the world – alongside Finland). Healthcare is also excellent and ranks very highly compared to most countries in the world. Added to all this it has an economy which has recovered quicker than most from the global economic plight of 2008.
Qualifying to Enter Australia and Migrating To Australia
To start with, you need to qualify for a visa to emigrate to Australia, this is likely to require having certain skills which are deemed to be in demand in Oz or family members already living in the country. Without these things a move may still be possible, but it will be a great deal harder and more time consuming to make it happen.
Visit the Australian Embassy web site for all the information you need to assist with your visa application: www.australia.embassyhomepage.com
Planning your Relocation and Migrating To Australia
If you have fulfilled all the required criteria for emigration and have been approved, you will need to have a plan and prepare well to make the move a success. You will have to consider what you want to do with your household effects and will probably have many questions such as:
• What are the customs regulations for importing goods into Australia?
• Do I take everything with me or do I take just essentials?
• Is it cheaper to ship everything or buy everything new when I get there?
• How long will it take for my effects to arrive in Australia?
• How much does shipping cost?
• Will by effects be covered by insurance in case of breakages?
This is where our experienced international surveyors can assist. The surveyor will have the knowledge to answer all your questions and can provide you with several quotations so that you can compare costs and therefore enable you to make an informed decision as to what best suits you and your family and your budget. All our quotations are free of charge and have absolutely no obligation attached.
Where to in Australia and Migrating To Australia
If you have your visa then you will probably already have done some homework and will have an idea of where in Australia you would like to settle. The most popular destinations are: Sydney, Melbourne, Perth or Brisbane. Each of these cities has its own unique qualities and below is a rough guide.
Sydney: Located in the territory of New South Wales (NSW) has the highest population in Australia 7,317,500. Canberra is the capital of Australia and it lies around 180 miles from Sydney.
Sydney has a humid subtropical climate with hot summers, mild winters, driest in spring and uniform rainfall throughout the year. Sydney offers a strong economy and its traditional industries include, Commercial, business services, Health, education, Insurance and financial services. Famous tourist attractions include: The Sydney Harbour Bridge and Sydney Opera House and The Sydney Tower as well as Bondi Beach.
Melbourne: Located in the territory of Victoria (VIC) its population is currently 5,640,900. Although less famous than Sydney, many people who start a new life in Melbourne find that Melbourne's lower house prices, better transport, lower crime rates and lower humidity make it a more livable city than its rival. Melbourne is an international cultural centre and hosts major events such as festivals, drama, musicals, comedy, music, art, architecture, literature, film and television.
Melbourne has a highly diversified economy with particular strengths in finance, manufacturing, research, IT, education, logistics, transportation and tourism. Popular tourist attractions include: The Lunar Park, Melbourne Star Observation Wheel and plenty of rivers, parks and stunning coastline.
Perth: Located in the territory of Western Australia (WA) with a population of 2,366,900. Perth's Mediterranean climate and booming economy have made it a favoured destination for British migrants in Australia, it has a thriving ex pat community which appeals to a lot of people when they first arrive in Australia. Western Australia has huge deposits of metal ores and coal.
Booming Asian economies, particularly China, have sourced many of their raw materials from Western Australia, resulting in high economic growth for the state resulting in plenty of employment opportunities.
Perth enjoys a Mediterranean climate with warm, sunny weather for most of the year. Perth is an excellent location for families it is quieter than Sydney and Melbourne. Popular tourist attractions include its beautiful beaches, The Scitech Discovery Centre, The Western Australian Maritime Museum in Fremantle and the Army Museum of Western Australia.
Brisbane: located in the territory of Queensland (QLD), with an estimated population of 4,750,500 known as Australia's sunshine state. Its sub-tropical climate and dynamic economy attracts large numbers of migrants. Queensland has a coastline stretching nearly 7,000km. Its offshore Great Barrier Reef, the world's largest coral reef system, hosts thousands of marine species and is a mecca for divers from around the world. The most popular tourist destinations in the area are: Cairns, Port Douglas and the Daintree Rainforest, Gold Coast, the Great Barrier Reef, Hervey Bay and nearby Fraser Island.
Visit the following web sites for further information:
www.livingin-australia.com/living-in-sydney
www.australia.com/
www.pomsinoz.com
Buying Property in Australia and Migrating To Australia
It is said that Australia housing is among the most expensive in the world, however, it does depend on what type of home you are looking for and there are huge price variations especially in the more rural areas of Australia. Figures from CoreLogic RP Data show that four of Australia's five main state capital cities – Sydney, Melbourne, Brisbane and Adelaide – all recorded increases in average property values in the year to March 2016.
Although Perth is considered by many as the most popular location for British immigrants, overall property values here fell by almost 2% with Melbourne enjoying the largest increase of just on 9% in 2016. The average price of homes in Sydney has now reached over $1,000,000 dollars (approximately £550,000), however you can still buy property for much less than this if you are prepared to commute.
Obtaining a mortgage in Australia is slightly easier than in the UK and you can still borrow up to 80 per cent of the value of a property if you're not an Australian national with rates currently at around 4%. A large number of Australian Properties are sold at auction and if you decide to follow this route, you are well advised to seek expert and legal advice from estate agents and lawyers, so that you are aware of exactly how the process works.
Property Agents in Australia and Migrating To Australia
www.realestate.com.au
www.rightmove.co.uk/overseas-property/in-Australia
www.property-abroad.com/australia/
Education in Australia and Migrating To Australia
Australians enjoy a brilliant education system (The Human Development Index ranks Australia's education system as the joint best in the world – alongside Finland). The age at which a child starts school currently depends on the state in which you live. No matter where you settle, though, education is generally compulsory for children aged older than five or six and younger than 16 or 17. There are pre-schools but they are not compulsory, they are not regulated and are there for children to have fun and mix with other children, there are no state policies determining what can or can't be taught.
Following compulsory schooling, and provided your child has obtained a SSCE qualification, they can progress to university. Australian universities have an extremely good worldwide reputation and attract students from all over the world. There are a total of 41 universities in Australia and four of these are ranked in the top 100 universities in the world list.
Visit the following web sites for further information:
www.studyinaustralia.gov.au
www.education.gov.au
www.bettereducation.com.au
Important information about living in Australia and Migrating To Australia
1. Expats are well advised to arrange for private health insurance, the cost for this is currently around $70 dollars per month, however this does exclude dental and optician charges, these are paid for separately.
2. Upon arrival, you may be advised to re-sit your driving test again, depending on where you obtained your original driving license from.
3. There is no maternity leave as a general rule in Australia, however some companies do offer this.
4. Although the quality of life is deemed better than many countries, the cost of living is higher in Australia.
5. Australia has a Complicated tax system and high taxes – Business owners need to get a good accountant and decent online tax software to stay on top of it.
6. You must be aware of the poisonous snakes and spiders native to Australia.
Visit the following websites For further information and guidance on emigrating to Australia
www.expat.com
www.uk.embassy.gov.au
www.emigrate2.co.uk
White & Company are proud winners of the British Association of Removers 'Overseas Mover of the Year' Competition 2016.

If you are thinking of moving overseas, making sure you get the best exchange rate possible is essential to starting your new life on a sound footing. White & Company has an exclusive arrangement with an FX Firm (foreign exchange company). Simply follow the link below to see what additional monies you will receive compared to using your high street bank and to set up a free no obligation account. White & Company/foreign-exchange
Whether you need to arrange monthly payments to service an overseas mortgage, or wish to protect yourself against exchange rate fluctuations and fix the rate for up to a year, we will be able to suggest the most suitable way to do so. Open your free, no obligation account in as long as it takes to stop for a coffee.
White & Company Have Branches In The Following Locations
Bedford
London
Bournemouth
Dunfermline
Farnborough
Forres,
Guernsey
Harrogate-York
Jersey
Knaresborough
Lancaster
Leeds-Bradford
Plymouth
Portsmouth
Southampton
Telford
Winchester