The decision to leave the EU lead many to believe that UK residents would reconsider moving to Europe after Brexit.
However, results from a global moving trends report have indicated a 45% rise in move requests from European countries.
This includes those British expats looking to move back to the UK, before the rules change.
White and Company will look at what the different options are for moving to Europe and see what implications Brexit could have for people looking to move to or from the UK, before and after the deadline.
We'll also be looking ahead at what impact this is likely to have on the removals industry itself.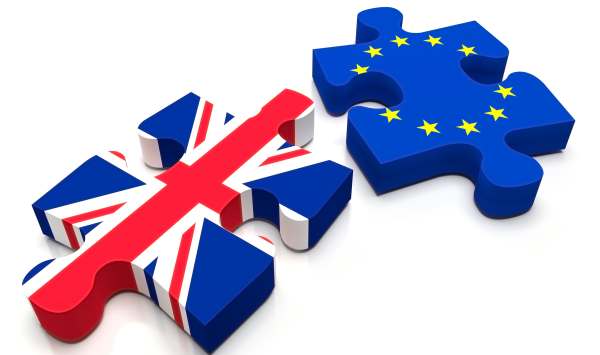 What Does Brexit Mean For Moving To Europe after Brexit?
Get the latest guidance and information on the UK's exit from the EU at https://t.co/a3QFLmTrWI#Brexit #PrepareForEUExit pic.twitter.com/cQ8PS4PePW

— Department for Exiting the EU (@DExEUgov) January 9, 2019
The saga continues. With Brexit officially starting over two years ago, we are only slightly closer to a result.
The final deadline has now been set at 31st January 2020; however, there is still a large amount of confusion in the air as no bill has been voted on as of yet.
Those looking to move to Europe after Brexit will take little comfort in the lack of certainty that engulfs the ongoing negotiations.
Whether you're buying a holiday ski chalet in France or permanently moving to Spain, Brexit will undoubtedly have an impact on your decision.
Depending on the outcome of the ongoing negotiations it could affect, in the short term at least, any of the following:
Travel and holidays
Living and working abroad
Retiring overseas
Accessing pensions
Driving in Europe
Moving To Europe After Brexit: Now Or Never?
Far from deterring British expats from moving to Europe, the Financial Times reported last year that the vote appears to have acted as a catalyst for many people to take a leap of faith.
It appears the uncertainty surrounding Brexit and its ramifications for our financial and family interests has encouraged Brits to start thinking about the immediate possibility of moving to or from the UK.
The process of moving to another European country is relatively straightforward at present.
The right to free movement guarantees access to foreign labour markets and restrictions on buying property are also few and far between.
That could be all set to change, however.
For many of us who have weighed up the pros and cons of moving abroad before but are yet to take the plunge, it could be a case of now or never.
Stick Or Twist? Moving Before 31 January 2020
What's Happened So Far?
14th November 2018
The Prime Minister announced a draft Brexit withdrawal agreement.
The draft document is 585 pages long and sets out how the UK intends to leave the EU.
This document only sets out the proposed financial settlement, details of the transition period, and citizens' rights. It does not set out the basis for any future trading relationship or other areas of cooperation.
The draft agreement will need to be approved by both the UK Parliament and the EU Parliament.
15 January 2019
MPs voted to reject Theresa May's Brexit deal.
The UK government continued to pursue talks with the EU to reach a deal – including on the controversial 'back-stop' arrangement – before the original deadline of 29 March.
However, Members of Parliament could not approve of the revised deal presented by the Prime Minister.
20th March 2019
Theresa May writes to EU Council President for extension
After a holding of series of indicative votes on alternative options, it failed to agree on any of the four options proposed.
The EU had initially granted the Prime Minister a two-week extension to 12th April 2019, before asking for a lengthier extension two weeks later on 2nd April.
10th April 2019
The new date for Brexit pushed back to 31st October 2019.
A deal could be agreed before this date; however, this would require both parties to agree to the proposed bill. It is highly likely that this Brexit deadline will be the last.
24th May 2019
Prime Minister Theresa May announces resignation
Theresa May stood outside 10 Downing Street, offering her final speech to the public. Due to the intense pressure from her party, and the threat of a second vote of no confidence, Theresa announced that she had done all she could in the Brexit crisis, and decided to step down on the 7th June.
23rd July 2019
Boris Johnson becomes Prime Minister
After winning the leadership race, Boris Johnson ascended to the position of Prime Minister. He vows we will leave by 31st October, 'no ifs, no buts'.
6th September 2019
'No-deal' Brexit blocked by Parliament
Hilary Benn proposed, and passed, a new law through parliament to ensure Britain leaves the EU with a deal.  
The only ways around this law are to: the PM sends a letter to the EU council for an extension, or for MPs to vote for a no-deal Brexit.
19th October 2019
PM Boris Johnson requested an extension for the Brexit Deadline.
This is the deadline set by the Benn Act, in which the government must request an extension to Brexit if a deal is not made before this date.
This is deadline was mere days after the last EU summit before Brexit.
28th October 2019
Brexit extension agreed.
The EU ambassadors proposed an extension until 31st January 2020. The PM confirmed that this was suitable.
29th October 2019
Boris Johnson, PM, gets an early general election.
After being backed by over two-thirds of the House of Commons, Boris Johnson has called for an early election on 12th December. This is the first December election since 1923.
12th December 2019
Conservatives win by the largest majority since 1970.
After the general election, the exit polls predicted a major defeat for Labour, and it was very close to the actual figures. Labour lost 59 seats from the election in 2017, while the exit polls predicted they would lose 71 seats in total.
With sights set on the New Year, Pm Boris Johnson is aiming to have Brexit completed by the end of the month at the latest.
22nd January 2020
Following the landslide Conservative majority in the December general election, the EU Withdrawal Bill was the first issue to be put before the House of Commons.
The first session of the 58th Parliament took place on the 19th of December with the bill also being read in the following commons session on the 20th of December.
The Withdrawal Agreement Bill passed its third and final reading in the House of Commons on 9 January 2020, gaining a vote of 330 in favour compared to 231 against.
On the 21st of January 2020, the billed was passed by the House of Lords after making five amendments.
These revisions were overturned by the House of Commons the next day, sending the bill back to the Lords.
The EU Withdrawal Bill was finally passed in both the House of Commons & Lords on the 22nd of January 2020 without any further amendments.
This comes just in time with the extended deadline fast approaching on the 31st of January.
23rd January 2020
The final step required for any bill is to gain Royal assent, allowing for the parliamentary bill to become law.
Whilst the Queen maintains her sovereign right to delay any bill's assent, this power has not been exercised since Queen Anne in 1708.
On the 22nd of January 2020, the EU Withdrawal Bill gained Royal Assent, thus becoming law.
31st January
After almost 4 years of turmoil and uncertainty surrounding Brexit, the UK has left the EU.
This means Britain has entered the transition period, during which time the UK is no longer an official member of the EU but will continue to follow EU rules and remains a member of the single market and customs union.
This allows the UK to uphold its current affiliation with the EU whilst future trading partnerships and security relationships are agreed upon.
The Withdrawal Agreement stipulates that this transition period will last until 31 December 2020.
This can however be extended by up to two years, with this extension needing to be confirmed by both parties before the 1st of July 2020.
With the possibility of further extensions and delays and EU approve still pending, it is important to keep up to date with the status of these negotiations.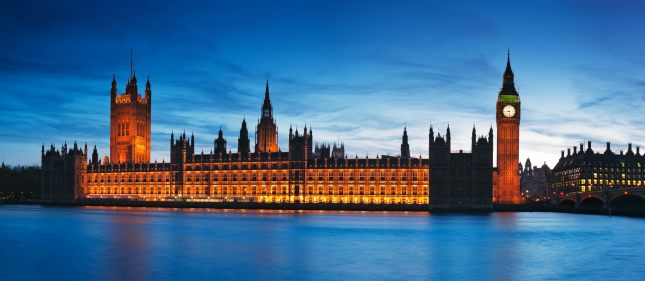 What's Happening Now?
With the 'no-deal' block being enforced, it is highly unlikely that the UK will leave without a deal. PM Boris Johnson has already applied for a further extension to Brexit; however, the following still stands due to a 'no-deal' scenario being blocked by Parliament:
The only actions that can occur at this current time are:
PM Boris Johnson applies for a further extension and seeks to negotiate a completely new Brexit deal.
Create a bill that the EU and UK can agree on, and then get the majority of votes from MPs to enforce said arrangement and begin Article 50.
Other, less viable, options on the table would include:
Holding a binding referendum on the options available (although this would be subject to the Electoral Commission agreeing on the questions and options).
Cancel Brexit by revoking Article 50. However, this is not something that the government is currently considering and would only be possible through a change in government.
What we do know about future rights to movement already?
Last year the UK and EU negotiating teams agreed on a transition period. This will ensure UK citizens retain the same rights as before Brexit for an extra 21 months after the deadline, until 31 March 2021.
The draft withdrawal agreement says the transition can be extended, but only once and for an agreed time period.
As part of this agreement, you can apply for 'settled status'. Provided you are legally resident in an EU country you will retain your right to reside, work, study or open a business. This will also extend to other rights, such as access to specific healthcare benefits and state pensions.
This was not extended to include the right to free movement, however, which will end on 31 January 2020. Therefore, if you wish to retain those rights, you may need to move to your intended country before the deadline.
For any EU citizens who move to the UK before the end of 2020, you will be able to apply for the EU Settlement Scheme. If the UK leaves without a deal, the deadline to apply will be 31 March 2021. If the UK leaves with a deal, the deadline for applying is 30 June 2021.
No onward movement agreement
Another concern expressed by UK citizens residing in an EU country is that their rights are only based on the country in which they are currently resident. For example, a UK citizen resident in Spain will have no right to move to Germany after Brexit.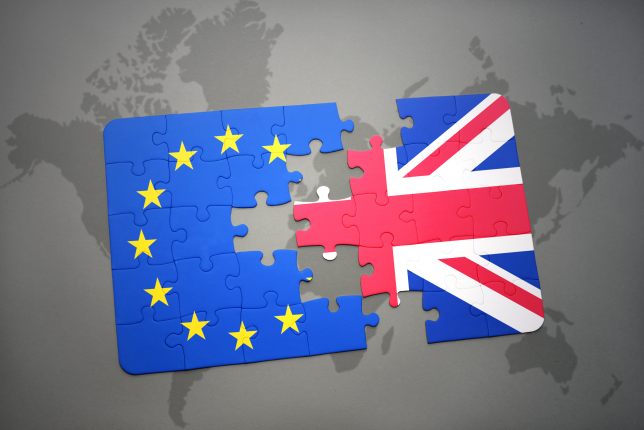 Moving To Europe After Brexit: Moving After 31 January 2020
What's Happened Since the UK's Withdrawal?
3rd February 2020
Today the European commission began setting out it's provisional guidelines for what future partnership negotiations with the UK may look like.
They published a provisional draft suggesting what this relationship may look like.
This draft must be approved by the EU council before negotiations can commence.
25th February 2020
The European Commission has received a mandate to begin negotiations with the UK.
Whilst the UK has already been separated from the EU for the whole of February, it has taken this period for the EU to approve the future negotiations, drafted on the 3rd of February.
These rulings include all areas of concern including trade and economic cooperation, cooperation in criminal matters, foreign policy, security and defence, participation in Union programmes and various other areas of cooperation.
The President of the European Commission, Ursula von der Leyen stated,
"We are now ready to start negotiations with the United Kingdom. We want to build a close, ambitious future partnership, as this is in the best interest of people on both sides of the Channel. We will work as hard as we can to achieve the best possible result."
Formal discussions with the United Kingdom are set to begin on the week commencing the 2nd of March 2020.
Although the cost of going on holiday in Europe might go up the right to go there is unlikely to be affected. The same cannot be said, however for moving there permanently.
Travel and holidays
The UK Government has insisted that free movement will end after Brexit, although migration will continue. Any permanent moves abroad made after this date are likely to encounter certain restrictions or will have to meet requirements of some kind.
The European Commission has confirmed that you won't need to apply for a visa if you're travelling to Europe this year. So those who have purchased holiday homes or are moving to seasonally will be unaffected.
On 4 April the European Parliament voted to confirm UK citizens will continue to benefit from visa-free travel to EU Member States, even after the 31st January 2020 deadline.
The concessions were approved on the condition that EU migrants travelling to the UK received the same treatment.
The transition period will provide for a two-year cooling-off period. But after that, the UK could be considered a 'third country' and you might have to purchase a visa to get into an EU country, much like citizens from the rest of the world.
The future of the UK and Europe is still very much up in the air. So, before going on holiday, make sure you're aware of the following:
Passport – Cannot be over ten years old OR have under six months left
Travel Insurance – Make sure this covers healthcare, EHIC will no longer be valid.
Driving – You'll need an International Driving Permit (IDP) to operate in some countries in the EU
Pet Travel – May take up to 4 months to arrange.
Like Australian, Japanese and US visitors to the EU, UK residents will be allowed to stay for 90 days in any 180 day period.
However, from 2021 you may be required to pay a fee of €7 to enter the EU unless this is ruled out.
Living and working abroad
One of the significant drivers behind international removals is the opportunity to live in Europe. British people are entitled to live and work in any EU Member state without a visa.
However, this could change on 31st January 2020.
Under the Withdrawal Agreement, the UK currently has three separate agreements with 31 European countries that accept freedom of movement.
All three agreements confirm that any UK citizen who is currently living in any of the 31 countries will broadly have the same rights as they do now. They can continue to work, travel and live in their country.
However, if a no-deal were to come out of Brexit, then each EU member state is likely to react differently. It is still unclear what will happen; however, the majority of EU countries will accept UK citizens if they already live and work there. These UK citizens will need to apply for settled status, with each country having their own deadline for this.
Retiring overseas and accessing pensions
A lot of people moving to Europe each year do so to retire, with Spain being the most popular destination. Restrictions on freedom of movement could bring about difficulties for those moving to Europe after Brexit to retire.
A process which was previously straightforward could become more complicated if a working visa is required, seeing as retirees do not intend to work.
One area which appears to have been agreed upon already is pensions.
An agreement was made in principle between the UK and the other 27 Member States, plus Switzerland and Gibraltar with regards to pensions and certain other benefits.
This agreement means retirees moving to or already living in those countries will continue to benefit from the UK government's 'triple lock' after Brexit, in line with inflation.
Driving in Europe
Driving your own vehicle or hiring one in the EU? From 29 March you will need new documentation. Check the new requirements: https://t.co/GiBkOoa4tP #PrepareforEUExit #Brexit pic.twitter.com/cCmrC4sjt6

— Dept for Transport (@transportgovuk) February 1, 2019

A 'no-deal' Brexit could have implications for driving in Europe.
UK drivers may need to purchase an international driving permit costing £5.50 to drive in some European countries.
Although the cost associated with this is minimal; should this occur, Post Offices could experience a surge in applications.
For those moving to a country permanently (that is intending to live there for longer than six months) you will need to apply for a new driving licence in your new country of residence.
However, this does not differ significantly from the current position. You would have to apply for a new licence in most EU countries after six months anyway.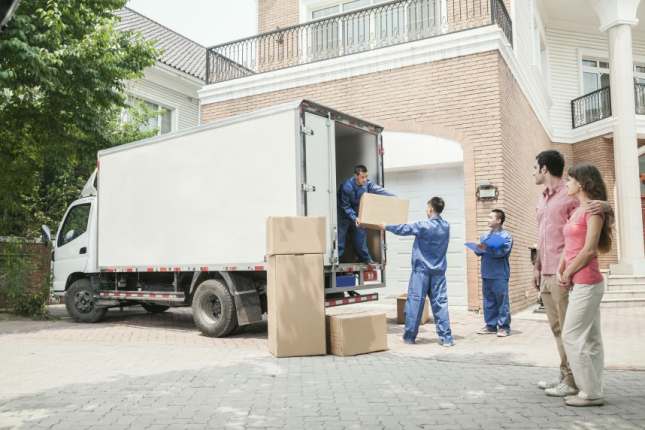 What's To Come For The Removals Industry?
A short-term boost in trade?
The uncertainties of Brexit are prompting more people than ever to move to Europe while they can.
With the number of EU citizens leaving the UK at its highest figures for over a decade and the net figure of EU migration at its lowest in 5 years, the removals business has seen a bit of a boom.
If an agreement is reached, and a no-deal Brexit doesn't occur, then this could continue for the next two years, with many more removals taking place to and from Europe.
Removal company operations
Once a withdrawal agreement is agreed, the UK will enter a 21-month transition period. In this period, the UK will no longer be a member of the EU and can start official trade talks.
The existing 'free-tariff' trade arrangements have been beneficial for removals companies in the UK, allowing them easy access to the European market.
Unfavourable tariffs or burdensome restrictions could prove a hindrance to removal companies when moving clients to and from Europe,
For example, added paperwork and checks at land borders. Particularly if a removals vehicle must pass through various checkpoints, could create timely delays and prove costly.
It could also have the unintended consequence of making UK removals companies less competitive against European removals companies when UK residents look to move back to the UK.
Of course, the result of the trade negotiations could prove more favourable for removals companies.
However, as with most Brexit issues, they are subject to a degree of uncertainty.  It is difficult to say in absolute terms what exact effects they will or will not have.
Removal company workers
Freedom of movement has provided for easy access to the UK labour market. Man British companies, large and small, have benefitted from access to skilled EU workers. This includes the removals industry.
With the end of free movement, this could prevent access to this skills pool for removals companies. On the other hand, it might create more working or studying opportunities for workers in the UK.
Whatever the outcome of Brexit, removals companies are most likely in for a couple of busy years.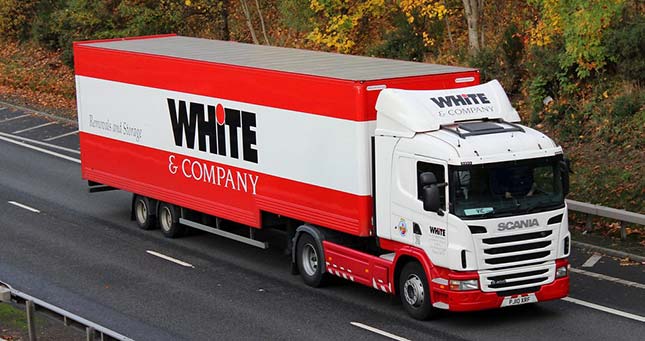 Need Help Moving To Europe?
If you're planning on moving to Europe after Brexit but are not sure about what your options are, give White & Company a call.
We've been moving customers to Europe for over 135 years'. Our friendly and dedicated staff will answer any questions you may have about the process.
Give us a call us on the number listed above. Alternatively, fill out a quick quote form and a member of the customer services team will be in touch shortly.
*This article was updated and all information is correct to the author's knowledge as of 16 December 2019*