It's been over three years since the Brexit referendum.
October 31st 2019 is the new date on the calendar. What will happen? Well, we aren't sure. No one is.
This, in itself, has raised many questions. Uncertainty is flooding the general public and separating truth from lie is becoming increasingly difficult.
Will housing prices plummet? What does this mean for first-time buyers? What about moving abroad after Brexit? How will house prices look after Brexit?
Look below and you'll find the answer to some of these questions. This article has been put together for you. To help every one of us all find some clarity in the thick fog that shrouds Brexit:
---
Table of Contents:
---
When Will Brexit Happen?
Parliament has blocked a "no-deal" event. The Benn Act, received royal assent on September 9th 2019, becoming law.
There has been recent news that the government may attempt to circumvent the Benn Act; however the spokesman for PM Boris Johnson has stated, 'We will comply with the law, but we are leaving on 31st October.'
Unfortunately, we still don't know whether Brexit will happen on October 31st. Boris Johnson states we will leave by this date, but if a new withdrawal agreement isn't created before this time, then it's legally binding that we cannot leave unless MPs vote for a "no-deal" Brexit to go ahead.
What Factors Normally Affects House Prices?
The housing market is a complex system that is affected by many factors. Four of the main elements can be seen in the attached infographic.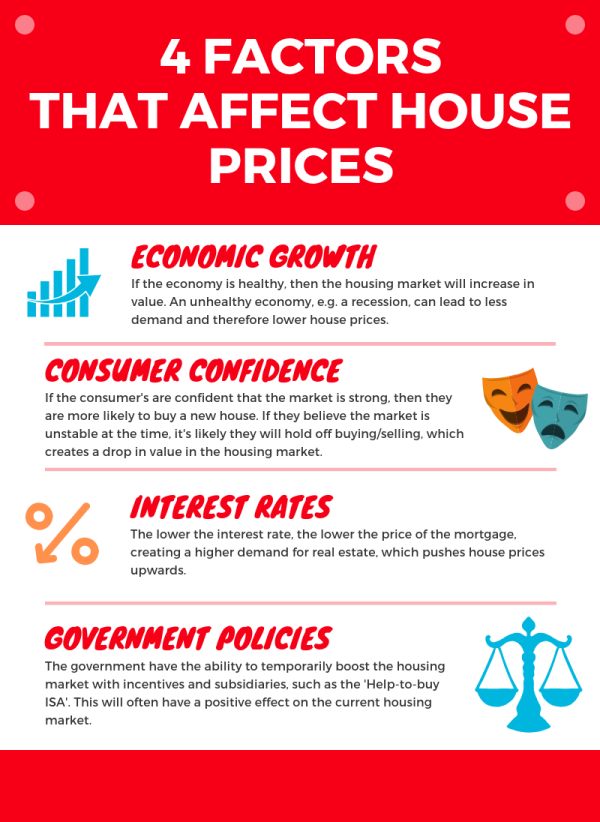 These four factors are also accompanied by:
Availability of mortgages
Unemployment
Supply
Affordability
If there are a large number of mortgages available, housing market will go up; unemployment will cause a drop in the market; lack of supply means less people will move house, creating a decrease in the market; and affordable homes will increase the demand.
Brexit has an effect on some of these factors, primarily consumer confidence and economic growth, causing a large amount of uncertainty and a stunt in economic growth. As you can see in the graph below, provided by Trading Economics, there has been a 0.2% decrease in economic growth this year. This is the first year we have had negative growth since the recession.
Further to this, the sterling has consistently dropped since Brexit. It recovered slightly and then dropped dramatically in August when Boris Johnson announced his unlawful suspension of Parliament in the run-up to the Brexit Deadline.
House Prices Since the 2016 Brexit Referendum
While this is location dependent, the average house price since the referendum shows a steady increase. The Office for National Statistics released the below graph.
It is clear that there has been a fragmented increase in house prices since the recovery from the recession in mid-2013; only being briefly halted by the Brexit referendum. House prices since the 2016 referendum have increased, on average, by roughly £10,000-£15,000.
Certain areas have indeed seen a decrease in house prices; however, this is a natural occurrence, with areas dropping in and out of popularity all the time.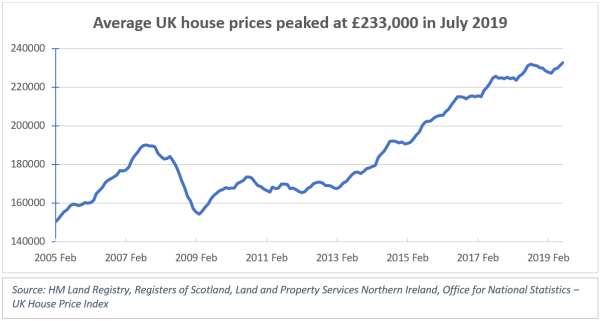 House Sales Figures Since the Referendum
Over the past three years, there has not been an apparent effect of Brexit on the sales of houses within the UK. Saying this, if we leave the EU with a "no-deal", the effect Brexit will have on the housing market could be catastrophic.
Since the recovery of the recession, the housing sales figures have remained relatively stable. There has been very little growth in the number of houses sold throughout the UK, with growth not penetrating past the 1% mark.
The peak in March 2016 is associated with the introduction of higher rates on additional properties. The below graph addresses residential housing only, provided by the UK Property transactions Statistics.
Non-residential property, such as commercial property, has plateaued over the past three years, which means that businesses expanding, opening and moving within the UK has slowed down.
The housing market has not suffered as much as is being displayed in other news stories. As you can see, it has remained rather constant over the past five years, with Brexit having a small effect on the consumer market.

Contains HM Land Registry data © Crown copyright and database right 2017. This data is licensed under the Open Government Licence v3.0.
Will House Prices Crash After a "No-Deal" Brexit?
Answering this particular question is exceedingly difficult, as the housing market is infamously hard to predict.
KPMG has indicated that a "no-deal" Brexit could lead to a drop of between 5.4% and 7.5% across the UK. However, they also state that a reduction of up to 20%, in certain regions, is not out of the question.
London and Ireland would be the most affected regions during a "no-deal", as they have the most connectivity with the EU within the UK.
KPMG is not the only company predicting a fall in house prices after a "no-deal". The Office for Budget Responsibility (OBR) and the Bank of England (BoE) Governor have also chimed into this debate. In a speech in February, Mark carney revealed that economic growth in the UK would be guaranteed to fall.

Will Mortgage Rates Be Affected After Brexit?
Mortgage rates are heavily dependent on the current interest rates. The individual banks choose these interest rates, but they use the interest rate set by the Bank of England as a benchmark.
So, if the Bank of England increases its interest rate, due to a decrease in the pound, then interest rates may soar. This could lead to mortgage rates increasing drastically, after having consistently decreased for the past five years.
Another factor is whether your future or current mortgage is fixed. If you have or are planning to obtain a fixed interest mortgage before October 31st; then you will not feel the effects of the aftermath of Brexit, if you're fixed mortgage rate is for a long enough period.
Sadly, there are two sides to every coin. If the effects of Brexit are positive, the fixed interest mortgage will prevent you from reaping these benefits.
Will Brexit Be Good or Bad for First Time Buyers?
The answer is yes and no. If we leave with a "no-deal", then it's likely that, while house prices drop, mortgage repayments will rise.
If we leave with a deal, then we could see housing prices increase, as they have done ever since the recession. This could make it more expensive to buy a house.
Why wait until Brexit? There has never been a better time for a first-time buyer to purchase a property than right now. With Help-to-Buy ISAs, Lifetime ISAs and the Starter Home Initiative, first-time buyers have far more support than they have ever received.
Alongside this, buyers are encouraged to negotiate hard with sellers. With Brexit around the corner and the fear of house prices falling, you're bound to secure a good deal.
What Do the Experts Think?
Experts have weighed in on the Brexit situation. It's something that will affect every citizen in the UK. These experts have a lot of experience and data available to them, so their predictions are the best we can expect.
Not only have UK and European experts had their say on Brexit, but so have experts from all over the world. Some say we should not leave; others say it's best if we leave and strike the best deal possible. There seems to be an almost unanimous agreement saying we should not leave with a "no-deal" scenario.
Experts agree, almost unanimously, that a "no-deal" would be the least beneficial outcome for both Europe and the United Kingdom. It could cause damage to many economies, which could last for the foreseeable future. A "no-deal" scenario only holds a backing of 2% amongst chamber members.
Another expert opinion is that of the Former Labour Adviser, Ayesha Hazarika. Ayesha recommends that we prioritise the jobs and economy. We should search for a deal similar to Norway and seek access to the single market without being a full member of the EU.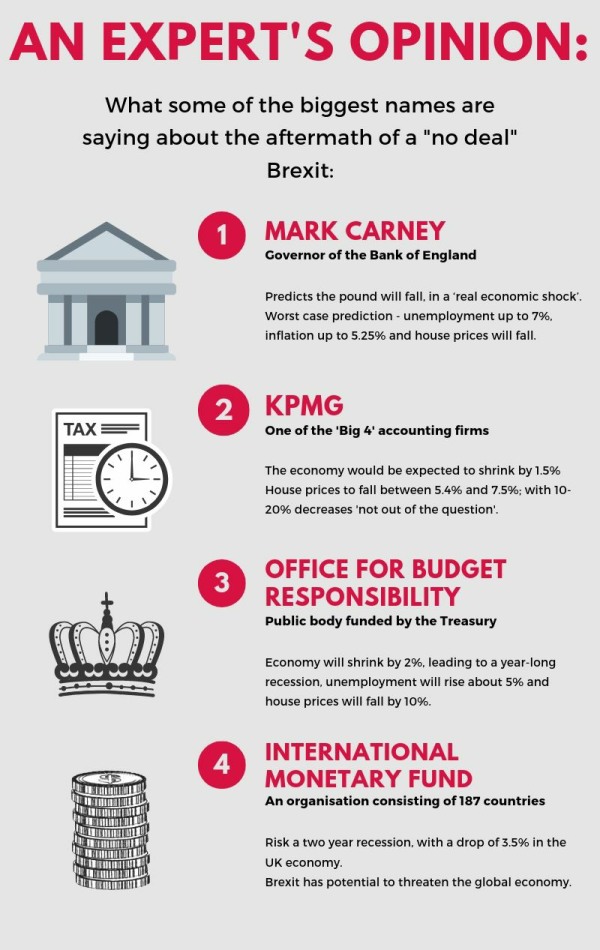 Will Brexit Be Good or Bad for Sellers?
With the experts primarily weighing on the side of bad, it's likely that over the next year or so we shall see a decrease in the economy of the UK if we leave with a "no-deal".
Leaving with a deal would prevent any shock to UK businesses, and could even create economic growth.
The decline in house prices, after Brexit, will depend on the region of the UK. You may find that some areas still have an increase in house prices. So, dependent on where you are moving from and to, you could either see savings in the thousands or a far emptier bank account than you first expected before Brexit.
The best advice is to sell your house before Brexit or wait and see how the market is affected by how we leave the EU. House prices after Brexit will heavily depend on the region, which could mean that now is the best time to move.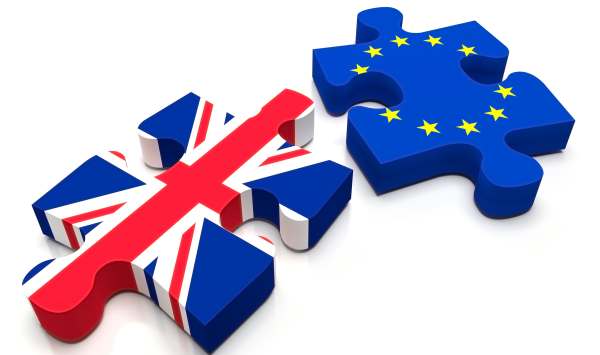 Conclusion
With so much doubt, everyone is concerned about what will happen after Brexit. Banks and businesses alike.
Even though the Benn Act is now law, it is still possible that we will leave with a "no-deal". This could be through legal loopholes or with a majority vote from MPs in Parliament.
As for the housing market? Uncertainty is rife here, but this is an area which has always been difficult to predict. While the housing market is currently alive and thriving, it is unknown as to how long this will last.
There are two likely outcomes. If we leave Europe on the 31st of October without a deal, we will probably see a decrease in house prices, a stunt in the UK economy and a possible year-long recession.
If we leave with a deal, we will likely see a GDP growth, resulting in an increase in economy and rising house prices.
Overall, Brexit is an abyss harbouring many unanswered questions, uncertainty and the unknown.
When October 31st comes, we will all be far more aware of what the next few years will be.