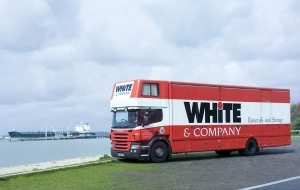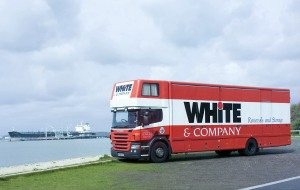 Moving To Turkey & Looking For A Removals Company
Are you planning on moving to Turkey? The country has a population of around 75 million people, of these, 99 percent are Muslim. The country is tolerant to other religious beliefs and expats are welcome to practice their own religion. The cost of living in Turkey is more reasonable than other European countries, although the healthcare system may not be to the standard that many expats are used to in Britain.
Most expats will find employment working in finance, real estate, tourism and teaching. All expats intending to work in Turkey will require a work permit, however, the government only issues a limited number of permits as a result of the country's high unemployment rate, so it would be wise to arrange this before your move.
Accommodation if you are thinking of moving to Turkey
There is a wide choice of property available in Turkey; almost all expats choose to rent apartments, houses or in condominiums. Most apartments are rented out unfurnished with the duration of the lease being one year. It would be wise for expats to enlist the services of a real estate agent who can speak English and who is used to dealing with expats.
The following site has a selection of properties: http://www.turkeyexpert.com/
Schools if moving to Turkey
Expat children can attend Turkish schools but the standard of education may not match the UK and the language may be an issue. Most expats choose to educate their children at international schools, which follow the same curriculum as at home. Most international schools offer students the opportunity to learn Turkish and arrange activities to help children to integrate into the Turkish culture. However, tuition fees are very expensive and spaces are often limited.
Help to select a school can be found at: Schools Portal
Local Information if moving to Turkey
When you first move to a new city finding your way around the local taxes and requirements can be daunting, a quick visit to the following website can help you on your way Banking & Tax Information
Travel if moving to Turkey
Turkey has a good transport infrastructure, making it easy to get around the country. Railway and bus routes connect most destinations in Turkey. The country has a developed road network, although the standard of driving may be found to be lacking compared to the UK. Most cities will have a large fleet of taxis, which are yellow and will get you across the city at a reasonable price. Tipping is not expected but will be appreciated.
Currency Conversion If Moving To Turkey
The official currency of Turkey is the Turkish Lira (YTL), which is divided into 100 kurus.
When moving overseas making sure you get the best exchange rate possible is essential to starting your new life on a sound footing. White & Company has an exclusive arrangement with The FX Firm.
Simply follow the link to see what additional monies you will receive compared to using your high street bank and to set up a free account. https://www.whiteandcompany.co.uk/foreign-exchange/
Relocating To Turkey
If you are looking at moving to Turkey, White & Company have been providing a European removals, packing and storage service for over 140 years and are members of FIDI  and Omni.
White & Company were proud finalists of the British Association of Removers and Which? Trusted Traders 'Overseas Mover of the Year' Competition 2017
White & Company provide specialist removal services to locations around Europe and all international destinations
Shipping To Turkey | Moving To Turkey | Relocating To Turkey
This item is brought to you by www.whiteandcompany.co.uk the European removals storage and shipping company serving Turkey and the surrounding area. 1/07/2015