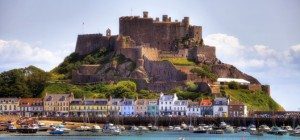 Removal Companies Serving St Martin
If you are moving locally or looking to move to St Martin and searching for Removal Companies serving St Martin: White & Company have been based in the area for over 140 years and provide a full removals & storage solution. As founder members of BAR, FIDI & OMNI, White & Company can provide for a local move anywhere in the UK, Europe or international destination
Connections & Removal Companies serving St Martin
There are no motorways on Jersey, however, there are several main roads, A12/A13/A8 and A4 as well as a network of smaller lanes and tracks. Jersey has its own airport, a good bus service throughout the island and a busy port at St Helier its capital, there are regular ferry arrivals and departures to mainland UK and France.
Schools & Removal Companies serving St Martin
There is a choice of schools on the island of Jersey, primary schools to secondary, independent schools, and colleges.The education system in Jersey operates more or less the same as it does in the UK.
La Moye School (0.5 miles)
Mont Nicolle School (0.6 miles)
St Peter's School (2.4 miles)
Les Quennevais School (0.8 miles)
Highlands College of Further Education (3.6 miles)
Haute Vallee School (4.2 miles)
Mont a l'Abbe School (4.3 miles)
Blanchelande College (24.7 miles)
Elizabeth College (24.8 miles)
Leisure & Removal Companies serving St Martin
Saint Martin is one of the twelve parishes of Jersey in the Channel Islands. This is one of the most agricultural parishes, and one of the most sought after places to live in the island. It has the best herd of Jersey cattle, some of the largest potato growers and a number of small farmers now cultivating the new "Genuine Jersey", mainly organic, brand.
Rozel Bay is the closest beach to St Martin, it is a quiet, unspoiled little place with a few cafes and a pub, plus a luxury hotel; The Chateau La Chaire, which is rated highly on TripAdvisor's website. The sea is on one side of the bay and on the other is Saint Catherine's Wood, a lovely place to wander and look at the fauna, flora and wild life inhabiting it.
Location & Removal Companies serving St Martin
Purchasing property on the island is a little different than buying on the mainland. Because of the Island's small size, there are some controls on who can come to live and work in Jersey. These controls are in addition to the immigration controls of the Jersey Border Agency. Property prices vary enormously from modest one bedroomed studio flats which can be purchased for around £135,000, family detached 3 bedroomed homes would fetch around £500,000 and multi million pound luxury properties are also available.
White and Company
2 St Peters Technical Park
St Peter
Jersey
Channel Islands
JE3 7ZN
Tel: 01534 484002
E: hq@whiteandcompany.co.uk
Opening Times:
Mon 09:00 – 17:00
Tue 09:00 – 17:00
Wed 09:00 – 17:00
Thu 09:00 – 17:00
Fri 09:00 – 17:00
Sat 09:00 – 12:00
Sun Closed
Removal & Storage Saint Martin, Jersey
This item is brought to you by www.whiteandcompany.co.uk the removals storage and shipping company serving Saint Martin and the surrounding area. This service is aimed at people moving in Saint Martin and for those looking for a local removals, storage and shipping company.
Removal Firms Saint Martin | Removals Saint Martin | Removal Companies Serving Saint Martin
White & Company. Call 01534 484002 for a free removal storage or shipping quote.