Removal Company Guernsey
Removal company Guernsey; everyone planning to move house to Guernsey should aim to find the best removal company in the area. White & Company offers a complete removal and storage service across the entire UK, including the Channel Islands, the Isle of Man and the Scottish Islands. We can also carry out your move to Europe or to any international destination further afield.
A White & Company move to Guernsey will be tailored to meet your specific requirements. Our highly qualified and security-cleared crew will be available throughout your move to ensure everything runs smoothly.
White & Company Removals Storage & Shipping
International House
Pitronnerie Road
St Peters Port
Guernsey
Channel Islands
GY1 2RF
Tel: 01481 736868 for a free moving quote
E: hq@whiteandcompany.co.uk
Opening Times:
Mon 09:00 – 17:00
Tue 09:00 – 17:00
Wed 09:00 – 17:00
Thu 09:00 – 17:00
Fri 09:00 – 17:00
Sat 09:00 – 12:00
Sun Closed
As soon as you have a moving date, make sure you contact White & Company to arrange for a full written quotation. We will always send a trained professional to your home, so that we can provide you with an accurate quotation and anticipate anything that may require special attention.
White & Company can offer additional services including:
A full packing and unpacking service – Save yourself the stress by allowing our team to pack and unpack your belongings at your new home.
Storage Solutions – Make use of one of our 19 storage locations across the country, especially useful if you require building works to be carried out on your new home.
Valuable items – Rest assured that if you have valuable items such as antiques, fine art, wine etc. Our fully trained staff will know how to move them.
White & Company has been based in Guernsey for over 140 years. As founder members of British Association of Removers, FIDI & OMNI, you will have the peace of mind that comes from using a reputable, professional and safe remover, and in the unlikely event that something goes wrong, you've got someone to turn to.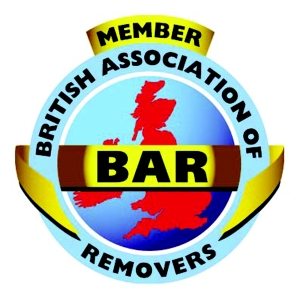 To make your move run as smoothly as possible and to ensure you settle into your new home quickly, we have compiled the following information which you may find useful:
About Guernsey and Removal Company Guernsey
The Channel Islands are a group of small islands located in the English Channel, off the French coast of Normandy. They include two Crown dependencies: the Bailiwick of Jersey, consisting of Jersey, the largest of the islands; and the Bailiwick of Guernsey, consisting of Guernsey, Alderney, Sark and some smaller islands.  Guernsey has a population of approximately 63,000 and covers an area of 25 square miles. It has its own currency, the Guernsey pound.
Although Guernsey is quieter than its sister island Jersey, there is still plenty of things to do to occupy both its residents and visitors alike. The island is a magnet for walkers, watersports enthusiasts, nature lovers and gastronomes. If you enjoy the countryside, the island has some stunning outside spaces for you to explore. Green fields, rolling hills and of course being an island, it is surrounded by huge stretches of beautiful unspoilt sandy beaches.
The weather is very mild and generally more clement than the south of the UK. Getting there is easy, either by a short flight of 40 minutes or by ferry, a journey of 3 hours. With a range of accommodation to suit all budgets it is easy to see why it is such a popular little island.
Local Schools and Removal Company Guernsey
La Mare De Carteret High School
Rue de Galaad, Castel, Guernsey, GY5 7FL
01481 256 588
www.lamarehigh.com
Forest Primary School
Rue des Landes, Forest, Guernsey, GY80HF
01481 756010
www.forest.sch.gg
Doctors and Removal Company Guernsey
Medical Specialist Group
Les Frieteaux, Guernsey
01481 238565
www.msg.gg
Island Health
L'Aumone, Castel, Guernsey, GY5 7RU
01481 256517
www.islandhealth.co.uk/contact-us.htm
Dentist and Removal Company Guernsey
Guernsey Smile Centre
La Tourgand House, Lower Pollet, Guernsey, GY1 1WL
01481 728701
www.guernseysmilecentre.co.uk
Queens Road Dental
The Queen's Road, St Peter Port, Guernsey, GY1 1PU
01481 721691
www.queensroaddental.co.uk
Churches and Removal Company Guernsey
Eldad Elim Church
Union Street, Guernsey GY1 2
01481 723078
www.eldadchurch.org.gg
St. John's Evangelist Church
Les Amballes, Guernsey GY1 2
01481 723359
stjohns.org.gg
Leisure Centres and Removal Company Guernsey
Marina Health & Leisure
Marina Court, Glategny Esplanade, St Peter Port, GY1 1WP
01481 721818
www.marina.gg
Beau Sejour Leisure Centre
Amherst, St Peter Port, Guernsey, Channel Islands, GY1 2DL
01481 747231
www.beausejour.gg
If you are moving away from the UK and looking at moving overseas.
White and Company are also proud winners of the British Association of Removers 'Overseas Mover of the Year' Competition 2016.

Foreign Currency Exchange
When moving overseas, making sure you get the best exchange rate possible is essential to starting your new life on a sound footing. White & Company has an exclusive arrangement with The FX Firm (foreign exchange company). Simply follow the link below to see what additional monies you will receive compared to using your high street bank and to set up a free no obligation account. White and Company/foreign-exchange
Whether you need to arrange monthly payments to service an overseas mortgage, or wish to protect yourself against exchange rate fluctuations and fix the rate for up to a year, we will be able to suggest the most suitable way to do so. Open your free, no obligation account in as long as it takes to stop for a coffee.
White & Company Have Branches In The Following Locations
London
Bournemouth
Dunfermline
Farnborough
Forres,
Guernsey
Harrogate-York
Jersey
Knaresborough
Lancaster
Leeds-Bradford
Plymouth
Portsmouth
Southampton
Telford
Winchester
Opening Times:
Mon 09:00 – 17:00
Tue 09:00 – 17:00
Wed 09:00 – 17:00
Thu 09:00 – 17:00
Fri 09:00 – 17:00
Sat 09:00 – 12:00
Sun Closed