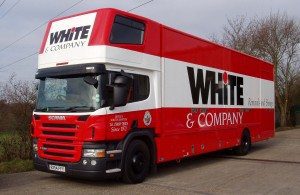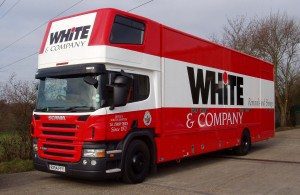 Removals Alderney
If you are moving locally or looking to move to Alderney and searching for Removals Alderney: White & Company have been based in the area for over 145 years and provide a full removals & storage solution. As founder members of BAR, FIDI & OMNI. White & Company can provide for a local move, anywhere in the UK, Europe or international destination
Connections & Removals Alderney
Due to the island's size, vehicular transport is often unnecessary, although taxis, cars and bicycles are used. A very limited bus service is available. The Alderney Railway is the only remaining railway in the Channel Islands providing a timetabled public service. Boats sail regularly between the island, France and the UK mainland and also to the other Channel Islands. The island has a small, well managed airport.
Schools & Removals Alderney
Alderney has only one main stream school, St Anne's School, which teaches children from the age of 4 to 16. The school curriculum generally follows that of England. However there are other schools on the nearby Islands of Jersey and Guernsey.
Ormer House Preparatory School (1.4 miles)
Herm School (20.5 miles)
Vale Private School (20.9 miles)
St Anne's School (1.0 mile)
St Sampson's Secondary School (22.6 miles)
Grammar School (23.7 miles)
Elizabeth College (23.7 miles)
Blanchelande College (26.1 miles)
Mont a l'Abbe School (35.9 miles)
Leisure & Removals Alderney
Alderney, the third largest of the Channel Islands, lies just 8 miles off the Normandy coast of France, and is the nearest to the mainland of Britain. The island has owed allegiance to the English Crown for over 900 years. It has a small population of around 2,400. It's capital is St Anne where you can find a wide variety of excellent restaurants and hotels giving good value for money.
Alderney has a beautiful 9 hole golf course and there are plenty of water sports of offer such as sailing and surf boarding. It is a very popular stop over point for the yachting fraternity. Amongst its many qualities Alderney is a relaxed, safe and friendly island with a great deal to offer, including a quiet, stable way of life amidst beautiful surroundings and enjoying a generally warmer climate than that of the UK.
Location & Removals Alderney
Property prices vary on the island, and the current average property price is £415,000. You can purchase a family sized 3 bedroomed home for a reasonable price of £346,484. Interesting a little known fact is that Alderney operates an open housing market for EU citizens with prices on a par with England's South Coast it does not have any buying restrictions such as those on Jersey and Guernsey for those who wish to relocate there.
White & Company
International House,
Pitronnerie Road,
St Peters Port,
Guernsey,
Channel Islands
GY1 2RF
Tel: 01481 736868
E: hq@whiteandcompany.co.uk
Opening Times:
• Mon 09:00 – 17:00
• Tue 09:00 – 17:00
• Wed 09:00 – 17:00
• Thu 09:00 – 17:00
• Fri 09:00 – 17:00
• Sat 09:00 – 12:00
• Sun Closed
Removals Companies Alderney
This item is brought to you by www.whiteandcompany.co.uk the removals storage and shipping company serving Alderney and the surrounding area. This service is aimed at people moving in Alderney and for those looking for a local removals, storage and shipping company.
Removal Companies Alderney | Removals Alderney | Removal Companies Alderney
White & Company. Call 01481 736868 for a free removal storage or shipping quote.