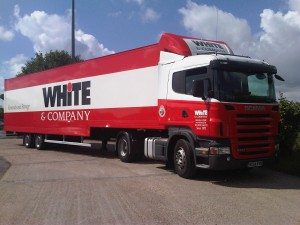 Removals Oxford
If you are moving locally or looking to move to Oxford and searching for removals companies in the Oxford area: White & Company have been based in the area for over 145 years and provide a full removals and storage solution. As founder members of BAR, FIDI & OMNI, White & Company can provide for a local move, to anywhere in the UK, to Europe or to any international destination.
Connections & Removals Oxford
Connections in Oxford are excellent; the Oxford ring road surrounds the city and consists of the A34 to the west, the A40 north and north-east and the A4142/A423 to the east. The city has three main train stations: Oxford, Radley and Culham. Trains run to London Marylebone, High Wycombe, Milton Keynes, Bedford and Cambridge. London Heathrow Airport is 38 miles by car.
Schools & Removals Oxford
There is a good choice of schools in the Oxford area, with the University of Oxford being the oldest university in the English-speaking world, and one of the most famous higher education institutions in the world.
• New Hinksey Church of England Primary School (0.1 miles)
• St Ebbe's Church of England Aided Primary School (0.5 miles)
• Christ Church Cathedral School (0.8 miles)
• Greene's Tutorial College (0.8 miles)
• Oxford and Cherwell Valley College (0.9 miles)
• Oxford Tutorial College (0.9 miles)
• Magdalen College School (0.8 miles)
• Tutors International LLP (1.0 mile)
• Rye St Antony School (1.8 miles)
Leisure & Removals Oxford
Oxford is a thriving and cosmopolitan city. The "city of dreaming spires" has over 1,500 listed buildings from every major period of British architectural history from the 11th century onwards. Built in striking honey-coloured limestone, it is a favourite of filmmakers from all over the world, and has inspired many famous writers over the centuries. Oxford is home to the ancient University, but also to a growing hi-tech community with many businesses located in and around the city.
Location & Removals Oxford
The housing market in Oxford is buoyant and house values have indicated an increase of 9.62% over the past 6 months. The average cost of property is currently at £492,872. With the highest valued streets being Lincombe Lane, Red Copse Lane and Bedwells Heath.
White & Company
23 Invincible Road,
Farnborough, Hampshire.
GU14 7QU
Tel: 01252 549212 for a free moving quote
E: hq@whiteandcompany.co.uk
Opening Times:
• Mon 09:00 – 17:00
• Tue 09:00 – 17:00
• Wed 09:00 – 17:00
• Thu 09:00 – 17:00
• Fri 09:00 – 17:00
• Sat 09:00 – 12:00
• Sun Closed
Removals Oxford
This item is brought to you by www.whiteandcompany.co.uk the removals storage and shipping company serving Oxford and the surrounding area. This service is aimed at people moving in Oxford and for those looking for a local removals, storage and shipping company.
To submit any news story or future events please submit copy and photos to newseditoruk@gmail.com
Moving to Oxford | Removal Companies Oxford | Removal Firms Oxford
White & Company Removals Storage & Shipping. Call 01252 549212 for a free moving quote