Are you thinking of moving to one of the best towns in Oxford?
Many of the towns in Oxford are frequently judged to be amongst of the best locations to live in the UK.
There are numerous reasons that the region is so highly thought of.
If you have decided to move to one of the best towns in Oxford, you will surely be informed of the reasons the area is so highly regarded.
So, you have made the choice to move to one of the best towns in Oxford.
What are the best regions to live in the historic city?
In this blog, we delve into the best towns in Oxford to live in.
We aim to provide a complete guide to some of the best towns the region has to offer.
This is the ideal blog for you if you are thinking of moving to one of the many towns in Oxford!
This will hopefully help if you are unsure of what town to call home.
So, these are our 6 top picks for the best towns in Oxford to consider calling home.
Botley
Sitting just west of the Oxford city boundary is the village of Botley in the civil parish of North Hinksey and within the famous Vale of the White Horse.
A residential suburb of Oxford, Botley stands on the Seacourt Stream which runs off of the River Thames.
The village is small but all the same has convenient links. Nearby are the junctions of the A34 Oxford Ring Road and the A420 making it an ideal location for commuting by road into Oxford (20 minutes) or by rail into London (1 hour 20 mins).
The area offers some highly regarded schools along with access to countryside and green open spaces making it a firm favourite with families.
The local retail provision is limited but does have all the basics such as a Tesco Express, Iceland and Co-op, however as it sits so close to Oxford, one of the UK's tourist hotspots, it is just a quick hop, and you have all the latest in shopping and entertainment you will ever need.
The great thing about Botley is that although you have direct access to Oxford, you don't have to fork out a fortune to buy a home as the average cost of a property is £441,331, compared to the average price paid in Oxford of £566,075.
A lovely little village, a quality family location but close enough to the bright lights and attractions of Oxford and London if and when you want them.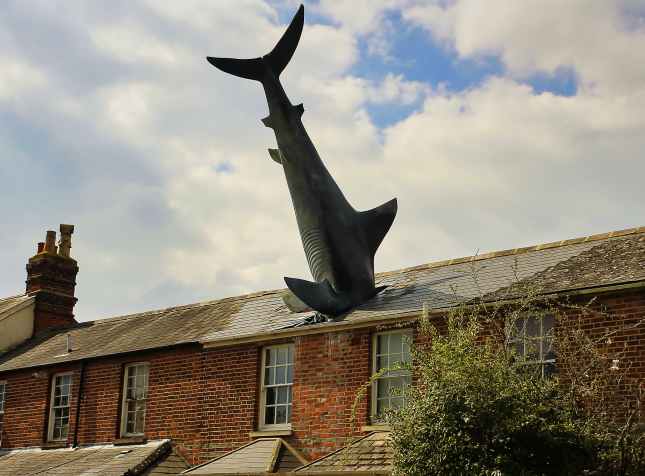 Headington
The town of Headington sits on top of Headington Hill overlooking the city.
An eastern suburb of Oxford, it has been named several times in the past by the Sunday Times as one of the top suburbs to live in Oxford.
People have been residing here for millennia.
Evidence of human habitation has been uncovered in the area dating from the Stone Age.
Today, Headington has a large and growing population.
It is also known to be one of Oxford's slightly more bohemian locations.
Perfect for students, Headington is home to Oxford Brookes University campus .
This gives the area a young vibrant feel with plenty of bars, restaurants, and pubs nearby.
There is a number of local outdoor spaces close by.
This includies wooded Headington Hill Park, and sprawling South Park, which overlooks Oxford.
Headington has an eclectic mix of accommodation available.
This district's average house price is around £450,000 —well above the national average.
Some of the more pricey and well-regarded streets include Pullens Lane and Red Cope Lane, where detached homes are valued around the £2,000,000 mark.
Renters can expect to pay an average of £1514pcm however, one-bedroom places start from £610pcm.
Getting around the area is so simple. The area sits right on the A40 just a couple of miles to the M40. Oxford can be reached in under 20 minutes whilst a train trip to London is an hour and 20 minutes.
This place will definitely appeal to students, however, as it is considered relatively safe and offers the perfect balance between the exciting buzz of the city and the nearby Oxfordshire countryside, it also attracts the attention of those with expanding families moving out of London for more spacious properties.
Grandpont
This location is a another mainly residential area situated in south Oxford.
It consists mainly of narrow streets that run at right angles to its main road, lined with terraced late Victorian and Edwardian houses.
Although small, Grandpont is surrounded by amenities such as a community centre, good schools a health centre and a smattering of local shops. Being just one mile from Oxford means your main shopping can be done there.
Within the local area is the Grandpont Nature Park.
A riverside park managed by Oxford City Council.
Covering 7.4 acres, it is a popular spot with residents.
Here you can enjoy a range of lovely views, including of the River Thames, open grassland and areas of scrub and trees all alive with a variety of birds.
If you are considering purchasing a home here, you will require a healthy budget.
Properties in Grandpont had an overall average price of £574,789 over the last year.
The majority of sales in Grandpont during the last year were terraced properties.
The sold for an average price of £689,804.
At the lower end of the market, flats sold for an average of £369,344.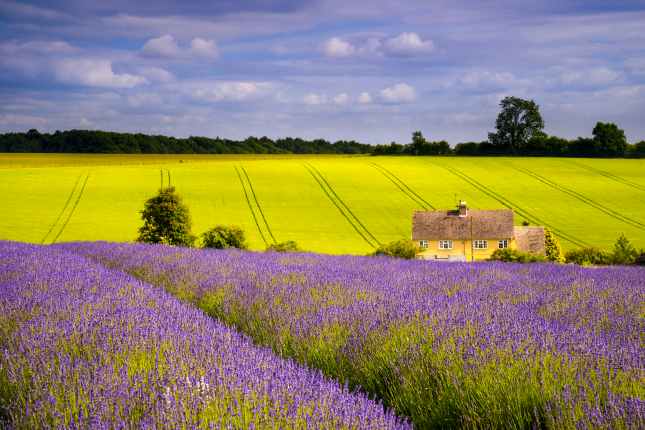 Cutteslowe
The suburb of Cutteslowe sits between Suynnymeade and Water Eaton just North of the A40.
It is another of Oxford's locations which has been inhabited for thousands of years.
There have been many interpretations of the name and the Domesday Book of 1086 records Cutteslowe as Codeslam or Codeslaue.
Cutteslowe is lucky enough to be surrounded by the beautiful Oxfordshire countryside.
Within 5 minutes you can immerse yourself in nature or take advantage of the Thames River walks along which are some great pubs and restaurants.
Also available for all is the outside space Cutteslowe Park provides. An ideal place to come and escape the busy suburbs and enjoy the parks sprawling woodland.
The active local community initiates a host of events for all ages.
The Picnic in the Park and Summer Fun in the Sun are both extremely popular.
Cutteslowe Community Centre is a real hub for locals.
People come here to socialise, exercise and where local children can play.
There are a few shops where you can top up your groceries.
However, as Oxford is just a short 10-minute drive away a retail therapy trip is always available when you need it.
Plus, for all the latest bargains in designer wear, a day spent at Bicester Village is only 20 minutes away.
Bicester is home to over 160 designer stores along with plenty of trendy eateries so you can shop and eat all day long.
Transportation is well developed right across Oxford linking Cutteslowe quickly to most locations in the area by bus, trains or by road.
The downside is that being so close to the city makes buying a home in the area very expensive. Properties in Cutteslowe have shown an overall average price of £702,198 over the last year.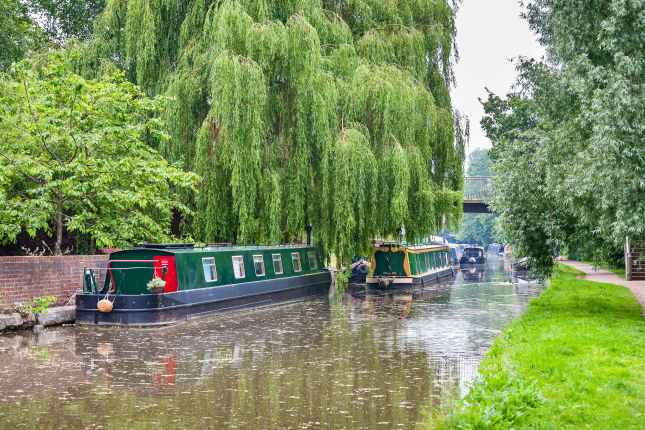 Jericho
Jericho is often considered one of the best towns in Oxford!
This fashionable area is popular with those seeking a home in a more stylish area of Oxford.
With period Victorian terraced houses located close to various trendy restaurants, bars and cafes, Jericho is a ideal for young professionals and students!
Jericho is one of the best towns in Oxford thanks to the lively buzz during the university term time.
Living in Jericho presents buyers with a perfect balance of rural and urban lifestyle.
Residents are never too far from the beautiful Oxfordshire countryside whilst also having access to the facilities found in a big city.
Although Jericho is a relatively small area, the town offers buyers with great shopping choices.
Many of the shops in Jericho are particularly niche.
This is very fitting with the trendy vibe of the area.
The Westgate shopping centre is around 15 minutes away.
This ensures locals have access to all of the most popular retail stores you would expect to find in a big shopping centre.
Jericho is undoubtedly one of the top towns in Oxford.
Witney
Another important mention in the best towns in Oxford has to be Witney.
This popular town is located on the river Windrush, in the stunning Oxfordshire Cotswolds.
Whilst Witney is now a sizable town, the historic centre has a real small town feel.
Combining this charm with the towns desirable location ensures that Witney hard to top in terms of the best towns in Oxford.
Witney offers buyers so much more than just an attractive location.
The towns excellent transport connections make it a very popular choice for those who work in central Oxford.
The commute is just a 11-mile journey, which certainly adds to the appeal.
Witney also has several interesting locations that are certainly worth visiting.
The town is home to a traditional market that dates back to the Middle Ages!
This Thursday market is also couple with the popular Saturday market.
If you enjoy browsing market stalls Witney is the place to be!
A quick stroll from the town centre and locals will find themselves by Witney Lake and Meadows.
This sanctuary for wildlife is a great spot to take some time out of your busy schedule and enjoy a hike around the gorgeous lake.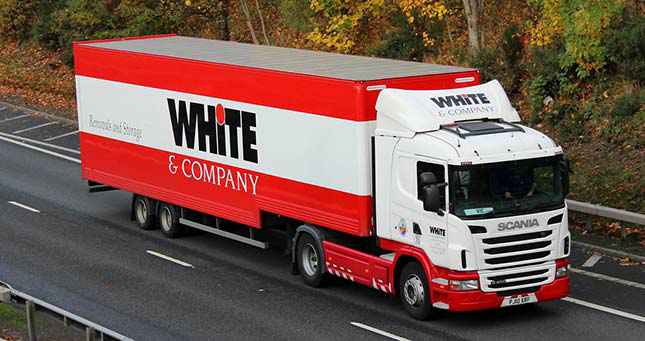 Ready to Live in One of These Towns in Oxford?
Have you decided which one of these towns in Oxford you would like to move to?
Towns in Oxford offer some excellent advantages to city living that can appeal to families, young professionals and retirees alike!
If you want to live in one of these towns in Oxford and have found your dream home, we are here to help you get moving.
You can start planning your dream move with the assistance of our Oxford Removals service from White & Company today.
White & Company are also pleased to announce our new video survey service.
During these unprecedented times, we can safely conduct remote removals surveys.
We can gather all the relevant information for your move from the comfort of your own home.
So, give us a call today or fill out a quick quote form to see how we can get your dream move to Oxford in the works.