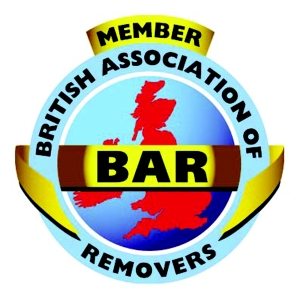 Removals Oxfordshire
If you are planning removals to Oxfordshire and you are looking for houses for sale in Oxfordshire, you will find a good selection of properties to view across the county.
If you are arranging removals to Oxfordshire you will probably need to do a number of things and use a number of service companies. If you have children, finding a good school will probably be top of your list. You will also need a company to assist with your removals to Oxfordshire who you can trust, a reliable surveyor and solicitor to arrange your house conveyance.
White & Company are one of the largest removal companies in the UK but what makes us different is our local knowledge about the people and geography of the areas we serve. Our branch local to Oxfordshire is no exception, serving residential customers in the Oxfordshire area of the UK.
What's more, our 16 branches and a network of industry partners allow us to provide an exceptional packing, removal, storage and delivery service anywhere in the country…all fully insured and designed specifically to meet your needs.
If you are moving to or away from the Oxfordshire and surrounding areas then White & Company removals Oxfordshire has to be your choice. White & Company are members of the British Association of Removers.
Property Prices of Houses For Sale In Oxfordshire
House prices in Oxfordshire have risen by approximately 2.50% in the past twelve months. It is still one of the least affordable places to live within the UK, when you compare average salaries to house prices across the county.
The average price for property in Oxfordshire is currently around £435,000, with over 3,250 properties on the market across the county. The most expensive area in Oxfordshire is Boars Hill (average prices of around £980,000) and the cheapest is Banbury (around £200,000). Rents have risen less dramatically but are still comparatively high compared to other areas.
 Estate Agents With Houses For Sale In Oxfordshire
Oliver James Estate Agents Oxford
5 King Edward St
Oxford
OX1 4HS
Tel: 01865 250222
White Walls Estate Agents Bicester
3-5 Causeway
Bicester
Oxfordshire
OX26 6AN
Tel: 01869 251590
Thomas Merrifield Estate Agents Oxford
Holyfield House
1 Walton Well Rd
Jericho
Oxford
OX2 6ED
Tel: 01865 515000
Local Council Serving Houses For Sale In Oxfordshire
Oxfordshire County Council
Kings Meadow,
Shakespeare Dr
Bicester OX26 2LU
Tel: 01869 323525
www.oxfordshire.gov.uk
Cable & Phone Connections When Arranging Removals Oxfordshire
If you're moving to Oxfordshire and need to know the broadband availability, simply visit www.broadbandchoices.co.uk
Schools Near Houses For Sale In Oxfordshire
Sibford School
The Hill
Banbury
Oxfordshire
OX15 5QL
Tel: 01295 781200
North Oxfordshire Academy
Drayton Road
Banbury
Oxfordshire
OX16 0UD
Tel: 01295 224300
St Hugh's School
Carswell Manor
Faringdon
Oxfordshire
SN7 8PT
Tel: 01367 870700
Restaurants Near Houses For Sale In Oxfordshire
Sir Charles Napier
Sprigs Holly
Chinnor
OX39 4BX
Tel: 01494 483011
www.sircharlesnapier.co.uk
La Fontana
Oxford Rd
East Hanney
Wantage
Oxfordshire
OX12 0HP
T: 01235 868287
www.la-fontana.co.uk
Mill House Hotel
Station Road
Kingham
Oxfordshire
OX7 6UH
T: 01608 658188
www.millhousehotel.co.uk
Travel Connections When Arranging Removals Oxfordshire
Airports: London Heathrow Airport, London Luton Airport, Coventry Airport
Train stations: Oxford, Banbury & Radley
Main Road: M40,A34, A44
Guesstimate, Quote or Survey?
For removals around Oxfordshire we know the cost of your removals or storage is important too.
For a Guesstimate complete the quick estimate form.
To arrange a  survey, during which we will explain the process and provide you with an itemised quote, contact your local branch.
Call Our
Local
Branch On
01252 549212
23 Invincible Road,
Farnborough, Hampshire.
GU14 7QU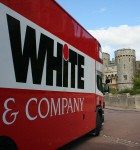 Removals Oxfordshire
White and Company removals Oxfordshire offer removals and storage across Oxfordshire, including Abingdon-on-Thames,  Banbury,  Bicester,  Burford,  Carterton,  Charlbury, Chipping Norton, Didcot, Faringdon, Henley-on-Thames,  Neithrop, Ruscote, Thame, Wallingford,  Wantage,  Watlington,  Weston Otmoor, Witney & Woodstock areas.
Please complete the form below and a member of our moving team will contact you to discuss your move.