In this post we take a look at the top house moving habits as revealed in a recent survey of UK movers.
After a rundown of the most common habits we'll then move on to give our top tips to help your house move run smoothly.
Most Common House Moving Habits In The UK
A survey of nearly 2,000 UK homeowners by housebuilding firm, Redrow looked at the priorities of UK house movers, what their main concerns were and what they did to settle into their new home.
Perhaps unsurprisingly for a nation that loves a brew, over half polled (58%) said the first thing they did was unpack the kettle.
Other high priorities were setting the TV up (65%) and getting the internet connection going (57%), with many reporting that they had carried out both within the first 24 hours.
Some had even ticked off these priorities ahead of typical tasks like making up the bed and unpacking the kitchen, with just under a third (30%) of us taking a week to fully unpack.
The survey, which asked residents what they did first when they moved in and how they attempted to settle in showed some divergences between different areas of the UK.
Some of the interesting house moving habits by location included:
London residents are most likely to sleep on the floor after moving in with a fifth saying they will sleep without a bed for over a week.
Residents of Edinburgh take a week on average to unpack everything with their counterparts in Liverpool often taking up to two.
In the West of England unpacking the main bedroom is the first priority (Bristol), whereas, in Northern Ireland residents of Belfast prioritise the bathroom.
Nottingham is the most likely place to put on a brew first with the kettle, tea bags and mugs first out the box.
Getting connected to the outside world is more of a priority in the North with 71% of Manchester residents tuning in within the first 24 hours and two-thirds of Glaswegians setting up the Wi-Fi in that time.
How to Make Your House Move Run Smoothly
Moving house is a stressful time with lots of anxiety over it going to plan and not leaving anything behind.
It's not surprising therefore that studies such as the one above highlighted how UK house movers are quick to get out the kettle and other comfort items.
But what exactly are the best ways to prepare yourself and ensure your house move runs smoothly.
Label your boxes

The simplest thing you can do but one of the most effective is to label your boxes.
Write on the front what's in them so you can find what you're looking for straight away.
You can even put something quite general like 'kitchen cutlery' or 'fancy china'.
Consider putting some additional instructions to your removals team on them also, such as which room to place them in and where.
Be sure to mention if they are fragile or valuable so additional care can be taken when lifting and storing.
Disassemble furniture
Take apart furniture and appliances being mindful to keep all parts in the same place.
Keep screws, nuts, bolts and anything else in labelled freezer bags.
Or better still, stick the item to its relevant appliance with masking tape.
'Dress up' your home
The best way to make a house a home is to add a personal touch.
In the study mentioned above, it was revealed that Birmingham residents were the most likely to 'dress' their home with candles, cushions and other decorative items upon moving in.
Simple purchases like a new pot plant or a fresh bunch of flowers can raise the profile of a room and instantly elevate your mood.
Pack clothes with hangers
Rather than taking everything down and having to rehang everything, pack clothes away with their hangers.
There are even specific custom-made boxes, known as wardrobe boxes, which can be used to store items away and then be taken straight off the rails and placed back into the wardrobe.
Lots of removals companies will be able to provide you with these boxes or a similar solution.
Pack an essentials box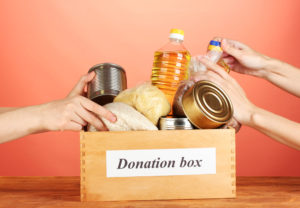 Put aside a box full of all the items you might need straight away. Your box will be individual to your but as a general rule most include:
Toilet paper
Non-perishable food items like beans and tinned fruit
Essential medicines
Bathroom utensils and toothbrush/toothpaste
Kitchen cutlery
Read our blog post on What To Pack As Part of A Moving Day Survival Kit here.
'Use it or lose it!'
Adopt the rule of 'use it or lose it'.
Moving with less items will not only make your task that much easier it will also reduce the costs involved.
Bring black bin liners with you and make a judgment call on any items which you thought you might use but now don't intend to.
This will save you time later and means you won't have quite as much to unpack in your new home.
Recreate familiar sights and sounds
via GIPHY
If you're moving with young children and pets this is a particularly important tip.
Children and pets are most likely to report anxiety and be unsettled by a house move.
Unpacking a night light or favourite toy for them to play with will give them that much needed reassurance.
Simple things like plugging in the radio if that's what you had on in your old home will also help to recreate the feeling and attachment to their 'home'.
Clear the air
By this we don't necessarily mean sit down with your partner or family to have a chat but to clear the air quite literally.
Pack air fresheners or nice smelling candles although be careful if leaving them unattended.
Nice bath smelling salts you can soak in are also the perfect way to settle into your new home.
For more useful tips on how to make a house a home see this article by Good Housekeeping.
Crack open the fizz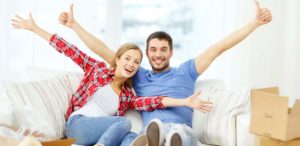 Lastly enjoy it!
Unpacking is a daunting process especially with so much to do.
But don't forget to congratulate yourself for having got this far.
Reward yourself with a nice glass of champers or consider getting a takeaway to mark the feat!
House Moving With White And Company
We've been helping families move all over the UK since 1871.
From humble beginnings with just a horse and cart we've evolved into one of the removal industry's major players.
With offices and storage warehouses strategically placed in 19 locations across the UK we are well placed to service the removals needs of UK Residents.
To find out more about any of our removals services or to receive some help planning your move don't hesitate to call us, or if out of hours leave a message via our interactive contact forms.