Choosing who to entrust with your precious household possessions is no easy task.
Whether you are moving half way down the road or across the continent which removals firm you opt to go with will be one of your most important decisions.
But with multiple removals firms competing for your custom it can be hard to discern which remover is right for you.
Here are some of the key things to look out for when booking a removals firm – and some of the questions you should be asking:
1. A Solid Reputation
This goes without saying but it's important to check the removals firm's reputation first before you sign on the dotted line.
Word of mouth referrals from friends and relatives are obviously helpful but many people will look to the internet for quick referrals.
Reputable removal firms should have a fixed address and a landline number, as well as other contact details. They should also display a diverse range of current reviews on their website.
Be wary of curated or bogus 'self-generated' reviews. Removals firms should be signed up to an independent site such as TrustPilot or Reference Line.
Above all they should seem genuinely interested in your move and keen to help out where they can.
What to ask your removals firm:
Are you signed up to an independent review site?
2. BAR Membership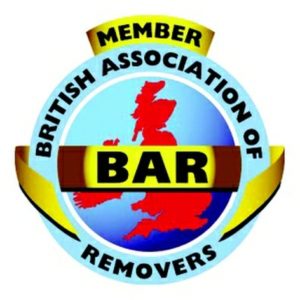 The second most important thing you should look for is industry accreditation.
The British Association of Removers (BAR) is the independent voice of the removals industry and audits its members to ensure they continue to meet the highest standards of customer service.
By choosing a BAR member you are not only gaining access to a qualified removals team but your move will also be protected.Where a removals firm takes money in advance of the move you will be protected by BAR's Advanced Payment Guarantee.
This means that in the rare event that your mover experiences financial difficulties and is unable to carry out your move, that advanced payment will be protected by BAR.
What's more, if there are any disputes as regards damaged or missing items there is also an independent dispute resolution service in place to attempt to resolve the complaint.
What to ask your removals firm:
Are you signed up to the British Association of Removers or any other registered industry bodies?
3. A Free Home Survey From A Licenced Surveyor
A reliable remover should call round your house personally and conduct a free home survey.
The licenced surveyor will ascertain which possessions you are hoping to take with you and give you a full quote for the price based on the distance travelled and the total volumes of effects.
They will also be able to give you advice on how best to manage the move, including a tailored plan for tackling any difficult to move items like wide bed frames and specialist or fragile items.
The surveyor should be the focal point throughout your move and should provide you with an itemised list of everything they are endeavouring to transport.
Watch out for removal firms that request cash only payment at this stage as this is often a sure sign they are bogus or unreliable.
What to ask your removals firm:
Based on my household contents are there any items that will require any special packing, such as pictures and antiques?
4. Directly Employed And Trained Staff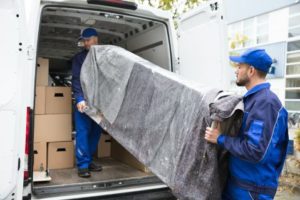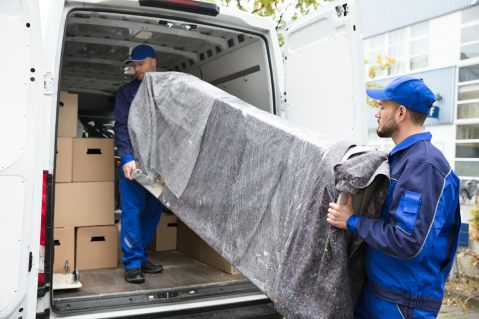 Your removals team should be full time employees who are professionally trained to undertake house removals.
If they are a larger international or national firm they may sub-contract some or all of the work. If so, make sure that it is to trained staff who have been briefed on your move.
Look out for uniforms. We're not saying expect the most smartly dressed personnel, but they should be wearing suitable clothing which ideally displays the removals firm they are from.
What to ask your removals firm:
Do you have any form of identification with you and details of what you are trained to do?
5. Specialist Equipment
Following from the above point, your removals firm should not only be trained but equipped with the right equipment do to the job.
A reputable removals firm will possess cranes and specialist equipment for moving heavy and awkward items.
From separators for your cellar wine collection to the straps needed to lift a large piano your removals firm should be firmly equipped.
You might also want to ask about any specialist packing materials they have which can help you, such as wardrobe boxes for moving clothes.
What to ask your removals firm:
What specialist equipment do you have to help me move items which are too heavy or difficult for me to move myself?
6. Fixed Moving Date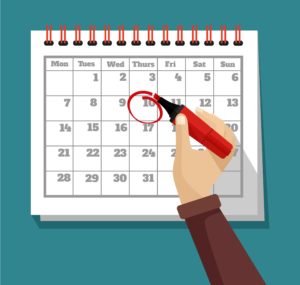 Once you have a moving date it is essential that you inform your chosen removals firm.
They should be able to offer you a cast-iron guarantee that they will be able to carry out your move for you on that date.
Delays are the most costly add-ons for removal costs so it is vital that f you feel your move might be impacted you let you removals firm know at the earliest opportunity.
What to ask your removals firm:
What happens if my move is delayed and I can't get into my new home until the afternoon or the next day?
7. Local Knowledge
When it comes to moving house local knowledge is king.
A removals firm which is aware of local parking restrictions and access points for difficult to reach areas is worth its weight in gold.
They will also be able to plan the best possible route from your old home to your new one, minimising travel disruptions and the risk of escalating costs.
What to ask your removals firm:
How many moves have you carried out in [my intended destination] and are there any additional factors I should be made aware of?
8. Insurance
Does your removals firm offer insurance and if so what are you covered for?
Check what your removal firm's liability cover includes and make enquiries as to whether you need to take out additional policy cover such as Marine Insurance for overseas removals.
It's also a good idea to ask if there is a time limit is on claiming on insurance after the move.
What to ask your removals firm:
Can I receive a full copy of your most up to date Terms and Conditions?
9. Additional Services On Offer
Many removals firms offer additional services that can save movers precious time, helping them dedicate their attention to other important aspects of moving house.
Other services which you might expect to be included may not be, so you will need to check.
Packing is the most common additional service which helps many customers. Many removals firms can offer bespoke packing materials and even pack and unpack for you.
Storage facilities allow for greater flexibility for house movers, especially those who are moving frequently such as renters, downsizing or just need extra time in order to make a decision.
What to ask your removals firm:
What additional services or advice can you offer me which sets apart your service from your competitors?
10. Value For Money
It sounds obvious but removals is a competitive marketplace.
Removals firms should be doing what they can therefore to price their removals packages competitively and deliver a service that offers real value for money.
As mentioned, removals firms can offer flexible rates on additional services such as storage which can come in really useful so it's worth mentioning at survey.
Some even offer a few weeks free of charge as an added incentive to trial with them rather than traditional storage services which are often more expensive.
What to ask your removals firm:
What deals can you offer me on storage facilities in addition to my removals package?
11. What to ask international removals firms
There are also some additional considerations to bear in mind when moving abroad which we thought we'd highlight.
Some of the questions you might want to ask are:
What are the customs regulations for the country you are moving to?
What documentation is required to move to the country I am moving to?
Are they part of a recognised international trade body, such as FIDI or OMNI?
Does my removals quote cover additional items such as customs checks and parking permits?
What storage services can you offer me in my home country as well as my intended destination?
Can I save money by opting for a part load service and if so what are the differences?
White & Company is a founder member of the British Association of Removers and is also registered with the international relocation networks of FIDI and Omni.
We've been providing removals services to UK customers at home and abroad for over 135 years.
During this time we have built an enviable reputation for our expert local knowledge, specialist training and our commitment to offering a competitively priced removals package.
Find your nearest White & Company branch here or call us on the number listed above to speak to a member of our customer services team.