Are you thinking of moving to one of the best Bristol villages?
One of the most popular and diverse cities in the UK, Bristol has emerged as an increasingly popular area to live.
There are a number of fantastic Bristol villages to choose from!
Bristol has a rich history ad is a city that has diversified in recent years, making it one of the best places to live in the UK!
With high levels of employment and a strong economy, it is evident why Bristol has established itself as a top relocation destination.
Bristol villages offer buyers a range of factors contributing to its popularity which we will explore throughout this article.
If you are interested in living in one of the most picturesque Bristol villages, be sure to read through our helpful guide.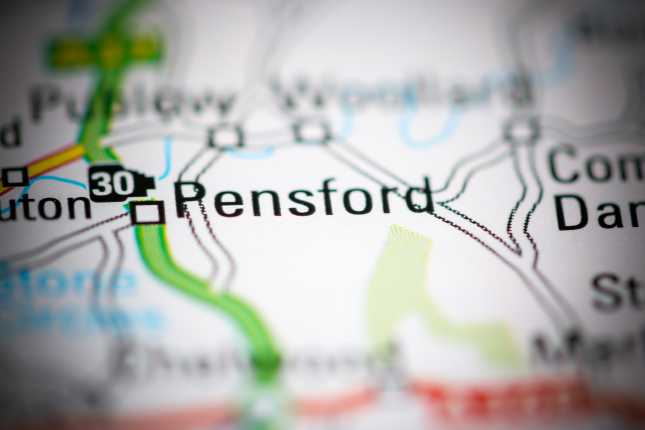 Pensford
South of Bristol around 6 miles away, Pensford is a considered large village although the population is only around 1200.
Pensford lies in the affluent Chew Valley, in the far north of Somerset. It was identified as being of special architectural and historic interest and was designated as a Conservation Area in May 1988.
Nestled between the Mendip Hills and the Cotswolds, it is a beautiful place.
Once an important overnight resting place for stagecoaches during the 17th and 18th Centuries, several inns still operate to this day. The George & Dragon dates from 1752 and is a Grade II listed building.
The village has a long history of coal mining according to various documentary records from the 17th century onwards.
Residents can shop at the local post office which doubles as a general store. For anything else, it is a short commute into the cities of Bristol and Bath.
There are some famous landmarks nearby, such as the viaduct, a number of great country walks, and areas of natural beauty all within easy reach.
Pensford is a retreat away from the busyness of large towns and cities and a haven for those seeking a bit of peace and quiet where you can enjoy village life at its best.
Wrington
Wrington is a village and a civil and ecclesiastical parish on the north slopes of the Mendip Hills in North Somerset.
Home to a population of around 3000, it lies in the valley of the Congresbury Yeo river.
Wrington has been inhabited since Roman times and there is evidence of Saxon occupation as well.
Road connections are good considering the scale of the village, it is already established as a favoured Bristol commuter spot.
The main A38 and A370 offer routes to the west coast, around 10 miles away, and Bristol 11 miles, ideal for commuting to work or for a day at Weston-Super-Mare on the beach.
Bristol airport is just a hop away at 4 miles, negating hours of travel when returning from abroad.
Another big plus for Wrington is that the local primary school of around 200 pupils, received an "outstanding" grade from Ofsted at its most recent inspection.
Like so many villages in the area, it is the access to stunning rural areas which makes Wrington so desirable.
The Mendips are just a couple of miles south and Sand Bay is around 10 miles, a popular bay offering laid-back, sandy beaches and multiple vacation resorts.
For accessibility combined with great road links, Wrington is difficult to beat.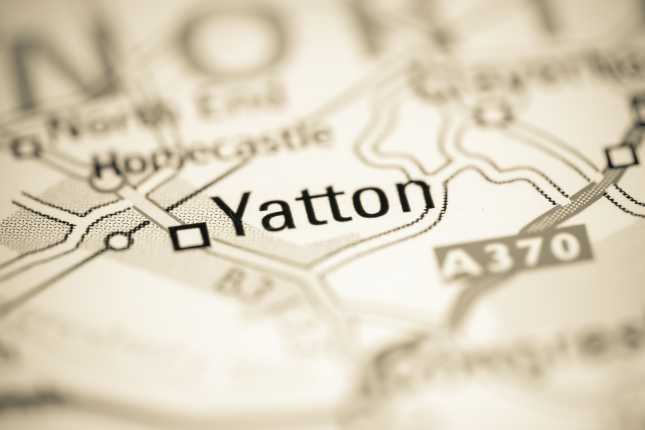 Yatton
This little village sits around 10 miles southwest of Bristol.
Home to approximately 7600, although it is classed as a village it has the amenities of a town.
Good schools both primary and secondary are a big attraction.
The long high street has more than enough shops, pubs, restaurants, and cafes.
So you don't need to drive for miles to do the weekly shopping or enjoy a night out.
The arrival of the railway in the 19th century and more recent road building have led to the expansion of the village with Yatton now acting as a home to many commuters.
Yatton has a mainline railway station connecting it to Bristol (14 mins), London (just under two hours), and other towns and cities in the West Country such as Exeter (one hour).
The village is located on the North Somerset Levels, an incredibly pretty area that encompasses the Gordano Wally, a National Nature Reserve.
These areas provide residents and visitors with acres of countryside in which to spend time along its many footpaths, cycle paths, and bridleways.
Alternatively, you can arrive at the coast at Clevedon or Portishead relatively quickly, ideal for a family day by the sea.
Yatton is a good all-rounder particularly suitable for families and retirees.
Saltford
A large village Saltford is set both in a riverside location along the banks of the River Avon.
It has been here for a long time. Archaeological exploration has uncovered evidence of Celts, Roman, and Anglo-Saxons having once occupied the area.
Enveloped by green belt land means that Saltford provides its residents with a rural setting but not too far from civilisation.
Very conveniently it lies between the cities of Bristol (7 miles) and Bath (5 miles).
Right on the doorstep of the Cotswolds, an impossibly picturesque area of southern England, Saltford is ideal for a day trip or for the lucky few, a place to call home.
Saltford Manor House (built about 1160) claims to be the oldest continuously occupied dwelling in England.
Other important buildings include the Norman church of St Mary's.
The building boasts a late Anglo-Saxon period tower!
Along the river Avon, there are all sorts of things to do and see.
There are opportunities for paddle boarding and canoeing along the river there.
Although the banks of the river can get busy on a sunny day.
If you want a home that offers a vibrant and active community and lots of fun things to do to fill your spare time, Saltford could be the one for you.
Pill
Yet another lovely village located within the Bristol area.
Pill is packed with character!
Sitting in a favourable location on the southern bank of the Avon, across the river from Shirehampton.
Bristol is an effortless commute taking about 20 minutes.
This has resulted in this little village becoming rather sought after in recent years.
Local connections by road are via the nearby M5 (J19) motorway.
There is currently no local rail station.
This means the best way to get from Bristol to Pill without a car is by bus which takes 8 min.
There is an abundance of open green space all around the village adding to its charm.
The local community ensures that there are more than enough clubs and societies to immerse yourself.
Everyone makes a huge effort and gets involved in the annual Pill Regatta.
A fun filled day of races on the Avon River, the chance to enjoy stalls, games, drinks, and a barbecue on the village green.
With an engaging history, interesting buildings all bordered by attractive and accessible countryside, Pill is a special village indeed.
Winterbourne
Another top pick for the best Bristol villages is Winterbourne.
The South Gloucestershire village sits just 7.4 miles northeast of Bristol city centre and is nestled on the southwest edge of the Cotswold Hills.
A rather large village, Winterbourne provides locals with a great balance of rural and urban living.
Located in the heart of some truly stunning countryside, the village also provides excellent transport links to both Bristol and Bath.
In fact, local buses ensure that residents can reach Bristol city centre in just 20 minutes!
Furthermore, Bristol Parkway is less than 3 miles away.
This means that Winterbourne's residents are able to easily travel to Bristol, Bath, London and the of the UK as a whole.
As one of the best Bristol villages, Winterbourne offers some truly great rural landscapes!
The surrounding countryside is ideal for hiking, making it a popular choice for those looking to escape city living.
The village also provides a choice of local amenities including both a Co-op and Tesco Express!
As far as Bristol villages go, Winterbourne is a great choice.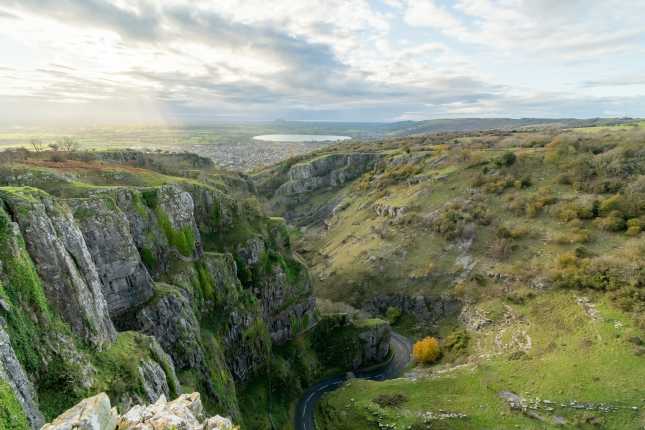 Cheddar
Known globally for its famous cheese, Cheddar is another top pick for the best Bristol villages!
This world-renowned village is also home to the famous Cheddar gorge.
The popular limestone gorge located in the Mendip Hills is also known as the home of the oldest complete human skeleton!
Clearly, this Bristol village is full of interest and offers plenty to its residents.
The village also provides locals with a choice of charming tea rooms, cafes and riverside walks.
Like many of the best Bristol villages, Cheddar also has plenty to do!
You can spend some time at the Cheddar Toy Museum and Cheddar Reservoir, both of which are excellent attractions.
Furthermore, Cheddar offers some truly spectacular scenery!
The Cheddar Gorge cliffs provide various spots to view the stunning rural views of Cheddar, Glastonbury Tor and Bridgwater Bay.
Cheddar clearly deserves its spot amongst our best Bristol villages!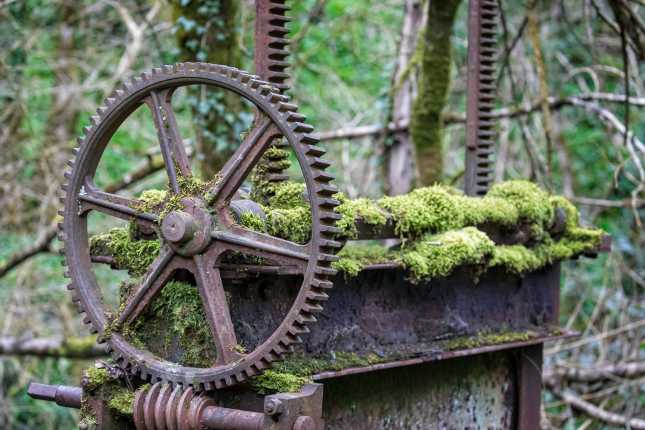 Mells
Another of the most picturesque Bristol villages has to be Mells.
Sitting around 50 minutes from Bristol city centre, this popular village sits close to Frome.
The ideal location for lovers of the countryside, Mells is known for its stunning natural beauty.
The village is also packed with historic charm!
Walking through Mells provides visitors with a plethora of traditional thatched cottages, unique architecture and interesting ancient streets.
First mentioned in 1086 in the famous Doomsday book, living in Mells is a truly distinctive experience!
Residents are also treated to an annual daffodil day!
Taking place every Easter Monday, the popular events really highlights the strong community spirit that is found in Mells.
This historic location is clearly worthy of its place in our most picturesque Bristol villages.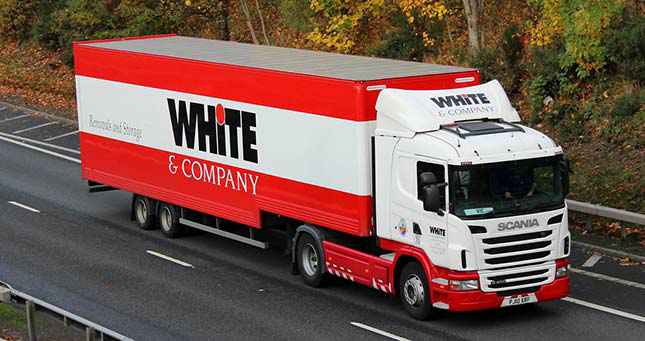 Ready to Live in One of The Most Picturesque Bristol Villages?
Have you decided which one of these Bristol Villages you would like to live in?
Bristol is home to some outstanding villages perfect for families, young professionals and retirees alike!
If you want to live in one of these Bristol Villages and have found your dream home, we are here to help you get moving.
You can start planning your dream move with the assistance of our Bristol Removals service from White & Company today.
White & Company are also pleased to announce our new video survey service.
During these unprecedented times, we can safely conduct remote removals surveys.
We can gather all the relevant information for your move from the comfort of your own home.
So, give us a call today or fill out a quick quote form to see how we can get your dream move to Bristol in the works.