Are you thinking of living in Cardiff?
Making the move to Wale's capital is an excellent choice for many different buyers.
Living in Cardiff has become an increasingly popular option.
Whilst Cardiff is the capital of Wales, it is only the 11th biggest city in the UK.
This ensures that living in Cardiff is unlike any other location, providing a mixture of big city living alongside a somewhat quieter lifestyle, should you desire it.
The Welsh capital city provides locals with all the amenities of a big city together with the stunning Welsh countryside that encompasses the region.
By offering a balanced lifestyle, living in Cardiff is rightly a popular option with many buyers.
Moving to a new city is never straightforward.
Prior to moving, it is key to gather as much insight into the area as you can.
We are here to help those considering living in Cardiff!
In this article, we hope to deliver a comprehensive guide full of tips for those thinking of living in Cardiff.
Encompassing everything from the cost of purchasing a property to the best schools in the city, we aim to provide you with a through moving guide to the city.
If you are considering living in Cardiff, this is our moving guide to the Welsh capital.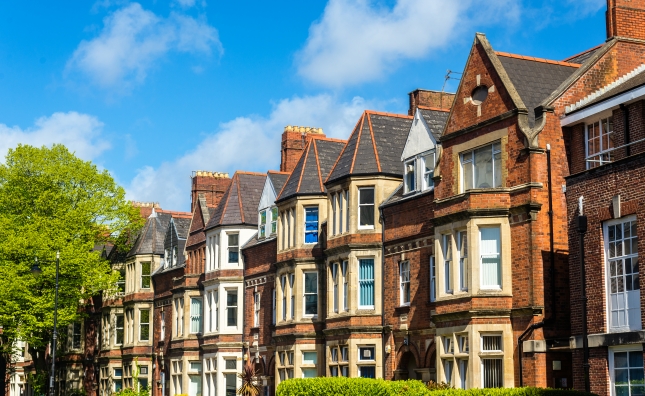 Price of Buying a House
For a city of its size, most areas in Cardiff manage to provide decent homes at very reasonable prices.
In fact, it is among one of the cheapest cities in the UK when it comes to property values.
If you are thinking of buying a home in the middle of the city centre, real estate costs are almost 62% cheaper in comparison to a similar sized property in London.
However, despite all data indicating the low cost of property in Cardiff, some areas such as west and north of Cardiff and in certain parts of the Valleys command higher prices.
In these pockets where house prices are performing very well, buyers are certainly getting great returns on their investments, unlike London, where the property market is struggling.
As a guide to what you will need to budget for, properties located right in Cardiff City Centre had an overall average price of £187,179 over the last year.
The majority of sales were flats which sold for an average price of £175,254.
Terraced properties sold for an average of £220,172, with semi-detached properties fetched £218,750.
As the cost of homes has increased by 7.38% compared to 12 months ago, you need to act quickly if you want to purchase your dream home at the best possible price.
Price of Renting
Not only is the housing market in Cardiff flying, but the rental market also holds ups very well too.
The centre of Cardiff is a popular location to rent, close to shops, pubs bars and the very popular Cardiff University. However, you will pay a higher rent for these conveniences and a high number of students look outside the centre.
Currently, Zoopla has 106 rental properties vacant within Cardiff centre and 1563 properties located in the outer regions of the city. So, you will find there is plenty of choices.
Llandough, Leckwith, Rumney and Llanedeyrn are all neighbourhoods situated on the outskirts and perfect as rental locations. Most of them are within a cycle ride of the centre so savings can be made on transportation.
For average rental costs, you will pay between £468 – £463pcm per month for a one-bedroom property, £795 – 858pcm for two bedrooms and £1029 – 1163pcm for three bedrooms.
Many properties are subdivided chiefly to accommodate students, most are house shares and for a single room, you can budget for £240pcm up to £430pcm.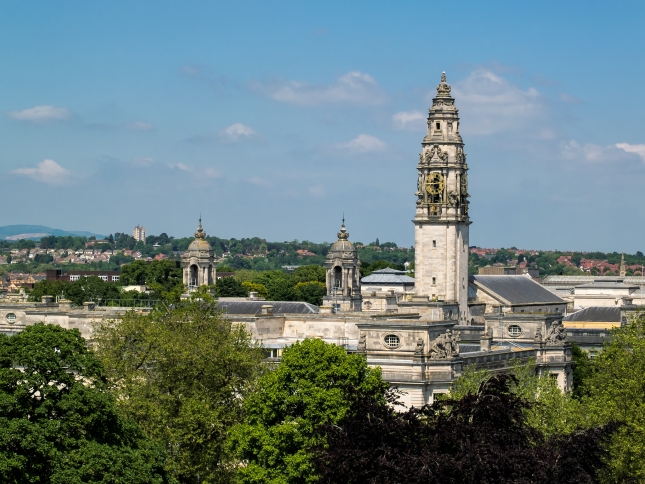 Cost of Living
When you are considering relocating to a new area, you need to do some thorough research so that you can make an informed decision on what costs will be involved, which in turn will give you a good indication of where you can afford to live.
The good news with Cardiff is that it is a very affordable place to live in more than one way.
Of course, you will not be able to command the salary you might have if you worked in London.
However, it is easier to get by in Cardiff on less money.
How to Save Money when living in Cardiff
Not having to pay extortionate parking fees or a congestion charge to go into the city centre
Lower cost housing
Lower rental charges
Cardiffians love a good night out, in Cardiff eating out and alcohol is cheaper, by as much as 30% when compared to London
Transportation is also almost 30% lower than London, more so if you purchase a monthly pass.
So, there are plenty of opportunities to maintain a great quality of life without compromising on your cost of living.
To shave even more pounds off your monthly outgoings, there are all sorts of great eateries which have deals at certain times of the day (normally at less busy times).
The pub scene is massive in Cardiff, bars always have a "happy hour" again, served earlier in the evening, but a saving is a saving.
To further assist budget-conscious residents, several handy web sites have already done the leg work and investigated cheap places to eat and drink, here are a couple work looking into:
Getting around, especially if you decide to live outside the city is going to add extra cost to your monthly expenditure.
Buy a PlusBus ticket.
When you buy PlusBus with your train ticket you pay for your whole journey by public transport (rail or bus) in one transaction.
As an added bonus they often do special offers as well.
For a monthly ticket, it is £54, quarterly ticket £155 and an annual ticket £515.
There is no doubt that with a little planning and preparation, Cardiff is certainly a place where you can live well without breaking the bank.
Working in Cardiff
As the capital city of Wales, Cardiff is the main engine of growth in the Welsh economy.
Moving to the region for employment offers a wealth of opportunities across a number of sectors.
Jobs in traditional industries such as coal mining and steel manufacturing once totally dominated the whole of Wales and played a major part in Cardiff's development from a town to a major City.
But these old trades have now given way to other more modern industries.
Cardiff is the principal finance and business services centre in Wales, and as such, there is a strong representation of finance and business services in the local economy.
As well as finance jobs the capital is a base for the Welsh media.
Employment in the media sector has grown rapidly, there are always opportunities at BBC Wales, ITV Wales and S4C main TV and radio studios.
New businesses are currently making major contributions to Cardiff's economy and within the past two years, as many as 34 new companies have attributed an extra £267.5m in sales and have in turn created well over 800 jobs.
Stats according to BusinessLive.
Many notable companies have their HQ's in the city and are worth exploring if you have the required skills or qualifications.
Legal & General, Admiral Insurance, HBOS, Zurich, ING Direct, The AA, Principality Building Society are all based here.
For those who have experience in customer services, Cardiff is now one of the top 10 city destinations and places to shop in the UK attracting hundreds of thousands of visitors each year.
To keep this industry going it requires a high number of full and part-time workers in the hospitality sector.
Regardless of your skills, there is a diverse employment market for those hoping to work in Cardiff.
Education
If you are considering living in Cardiff, you may need to know about the best schools in the area.
Moving with a family is never straightforward.
There are various factors to take into consideration.
This is no different for those thinking of living in Cardiff.
There may be so differences in education, especially if you are considering living in Cardiff and will be moving from another region in the UK.
Schools in Wales teach the Welsh language much like another language.
However, most schools teach other subjects in English.
All schools in Cardiff are reviewed by Ofsted, the school regulatory body for the UK.
There are various schools to choose from in Cardiff.
These include 98 state primary schools and 19 state secondary schools.
Be sure to check out schoolguide.co.uk for an in-depth review of all of the best schools in the city.
There are also numerous private schools to choose from when living in Cardiff.
These include St John's College, Llandaff Cathedral School and Cardiff Sixth Form College.
All of which are highly regarded in the city.
Cardiff is also home to four major hubs which provide higher education.
These consist of Cardiff University, Cardiff Metropolitan University, University of South Wales and the Royal Welsh College of Music & Drama.
Best Shopping Spots
Living in Cardiff offers locals a range of excellent shopping locations.
Cardiff is home to all the big retail names that you would expect from any major city.
If you are a fan of the UK's most popular retail stores be sure to head to St David's Centre.
When living in Cardiff, this is the perfect shopping location!
You can find popular stores including Apple, John Lewis, Hollister and Marks & Spencer's to name a few.
St David's Centre is also perfect for those looking to grab a bite to eat.
There are plenty of dining options sure to suit your tastes.
Living in Cardiff also offers some more unique shopping experiences.
One of the most notable offerings is Cardiff Market.
Trading in the market has been active since around 1700!
The market is now located in the stunning glass-ceilinged structure and provides residents with some of the best local goods.
If you are living in Cardiff be sure to head to the market for local fish, meat and bread!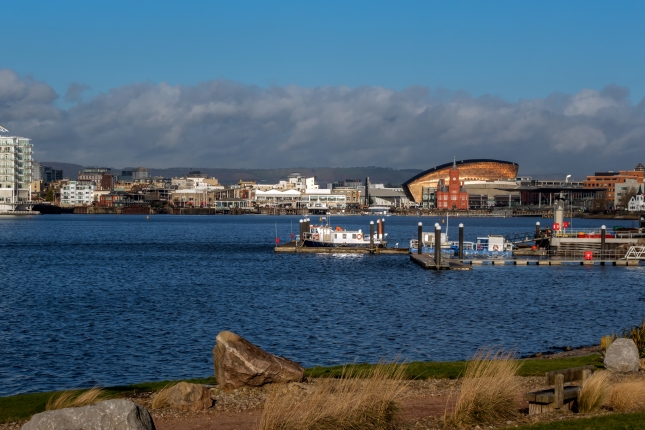 Things to do
Cardiff has a rich and interesting history, built on foundations that date from the year 50AD.
So, when you have time on your hands, there is a wealth of amazing ancient attractions to discover:
Not everyone enjoys walking around old buildings and castles. No matter, as Cardiff has plenty of other activities on offer.
Cardiff Bay has become a popular alternative to the busier night out Cardiff city centre offers.
Located next to the waterfront, it is home to a host of trendy bars and restaurants coupled with some unique shops that create a relaxed atmosphere worthy of any capital city.
Cardiff is very proud of its rugby team. The Principality Stadium, mostly used for Rugby Union matches, is the home of the Welsh RFU, as well playing hosts to other sports such as Speedway.
The stadium offers tours of this magnificent building, a great way to get the best out of your visit.
Cardiff is not just a city it is also a Welsh county and the wider area has plenty of green space to enjoy.
Cosmeston Lakes & Country Park is open all year round.
The park has been designed to enable people of all abilities to discover and enjoy the countryside.
Found within the Vale of Glamorgan, around 7 miles from Cardiff, it is home to a variety of habitats covering over 100 hectares of land and water, with some areas designated as (Sites of Special Scientific Interest).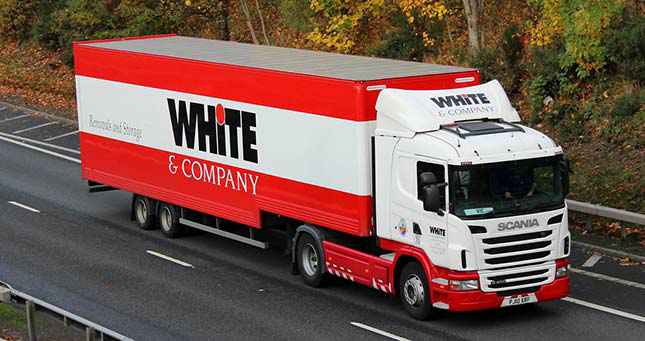 Ready to Start Living in Cardiff?
Have you decided to start living in Cardiff?
Wale's capital has plenty to offer, meaning living in Cardiff is sure to appeal.
Cardiff provides its residents with a wide range of excellent property types, some excellent things to do, high-quality schools and some truly great shopping locations.
If you are thinking of living in Cardiff and have found your dream property, we are here to help you get moving.
You can start planning your move with the assistance of our Cardiff Removals service from White & Company today.
White & Company are also happy to offer our new video survey service.
During these unprecedented times, we can safely conduct remote removals surveys.
We can gather all the relevant information for your move from the comfort of your own home.
White and Company can also assist with your move throughout the whole of the country, including areas such as Cwmbran!
So, give us a call today or fill out a quick quote form to see how we can get your dream move to Wales in the works.