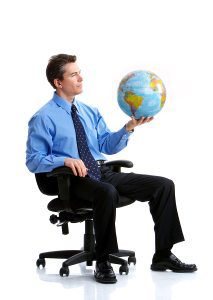 White and Company Corporate Managed Services, will manage the entire process of getting your staff overseas.Whether they are going on secondment to a subsidiary or associate company, or going out to set up a new project or operation, White and Company Corporate Managed Services can manage the relocation completely, from visas to flights.
Experience Counts
White and Company has been moving people for 140 years. Still privately owned, it is one of the largest international removals groups in UK. Over a century of international moving experience provides a wealth of knowledge not only of the removals process but also of the other services involved in relocation of staff.
By carefully hand-picking the best associates in each of the sectors that are required to relocate staff, and putting in place a strong overall management structure, White and Company Corporate Managed Services can now offer a premium managed relocation service. We can manage the entire process, or if preferred clients can select services from those on offer to tailor their own package.
Straight Forward & Trouble Free
We will ensure that valuable employees' relocation is straight forward and trouble free, and that they and their families will find a suitable environment for their life in their new country.
And all with the minimum of impact on already pressured management time.
For further information on our international relocation services or to arrange shipping to Canada, international removals to Australia, South Africa or anywhere across Europe, contact our international office on 01489 854175