Choosing Removal Companies
Local Removal Company White & Company was crowned winner of the BAR, 'Overseas Mover of the Year 2016' competition. They have been finalists in both the 2015 and 2017 competitions. The competition, held by The British Association of Removers (BAR), is an award designed to celebrate best practice for firms moving customers overseas. When choosing removal companies your first choice should be White & Company.
Companies entering the competition were judged on their outstanding performance, commitment and leadership in the overseas removals market. The aim of the competition is to encourage and celebrate high standards and reward companies who really lead by example.
White & Company has grown steadily in recent years and today has 19 branches across Great Britain and the Channel Islands, as well as offices in Germany and Majorca. They own a fleet of over 240 vehicles, have 19 storage locations throughout the UK and employ more than 500 staff.
Ian Palmer, CEO of White & Company, collected the award at the BAR Conference, Gala Dinner and Awards Evening held at the Pullman Hotel, London St Pancras on 21st May. He said: "These are exciting times for the company as we are growing our modern fleet of vehicles, increasing the number of branches across the UK, and most importantly investing heavily in staff training with an extensive training program. I am delighted to have received this award on behalf of White & Company and pleased that our ongoing commitment within the removals industry has been recognised".
BAR was formed in 1900 and is the UK's only Trade Association in the removals industry. It represents circa 450 professional removal and storage companies in the UK all of which must abide by the BAR Code of Practice which protects and promotes consumers' interests beyond the basic requirements of the law whilst moving home. The Code of Practice is approved by Trading Standards Institute (TSI).
White & Company Have Branches In The Following Locations
London
Bournemouth
Dunfermline
Farnborough
Forres,
Guernsey
Harrogate-York
Jersey
Knaresborough
Lancaster
Leeds-Bradford
Plymouth
Portsmouth
Southampton
Telford
Winchester
Opening Times:
Mon 09:00 – 17:00
Tue 09:00 – 17:00
Wed 09:00 – 17:00
Thu 09:00 – 17:00
Fri 09:00 – 17:00
Sat 09:00 – 12:00
Sun Closed
Head Office
Choosing a removals company who are BAR Members will ensure your move goes smoothly, having the peace of mind that comes from using a reputable, professional and safe remover.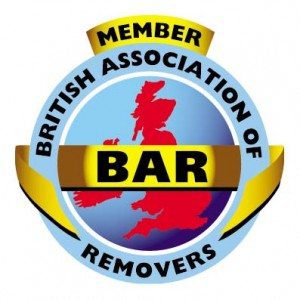 Visit Referenceline.com to read comments given by satisfied customer experiences.
Posted in: News, Bournemouth-Poole News, Knaresborough News, Dunfermline News, Farnborough News, Forres News, Guernsey News, Harrogate-York News, Jersey News, Kempston-Bedford News, Lancaster News, Leeds News, Plymouth News, Portsmouth News, Southampton News, Telford News, London News, Winchester News
Leave a Comment (0) ↓