Are you thinking of moving house and looking for the best places to retire in the UK?
Choosing where to retire is a very important question.
There are a number of variables to review when deciding the best places to retire in the UK.
Are you intending to spend lots of time with family?
Are you planning on slowing down your pace of life?
Perhaps nothing will change except having more time!
With this being the case, you will need to know where the best places to retire in the UK are.
We are here to help!
This article discusses the best places to retire in the UK.
Ranging from town to cities and even whole counties, our list should help you establish some of the best places to retire in the UK.
Whilst we don't always have the choice of where we live, it is still well worth considering relocating to one of these areas when retiring.
Here are the best places to retire in the UK.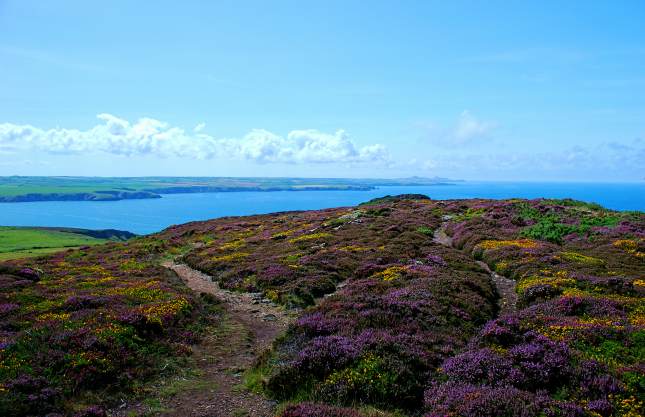 1. Pembrokeshire
Fit and outdoorsy older people seeking an active retirement are fuelling demand across the property market in Pembrokeshire.
Boasting over fifty beaches and one hundred and eighty-six miles of coastline, all manner of outdoor pursuits can be had across the county.
Walking, particularly along the country's beautiful coastline.
Sailing, golf, and hillwalking are all available.
The cost of living in Wales is reportedly about fifteen percent lower than the British average, excellent news for retirees.
If you are scaling down, the purchase prices for small townhouses and detached homes range between £200 000 and £350 000.
2. Suffolk
Sitting in the east of the UK, within East Anglia, Suffolk is a popular retirement spot.
Areas of pretty countryside and coastal towns and villages provide a laid-back slower pace of life.
The great thing with Suffolk is that when you have had enough of the slow life, you are just a short journey from some busier locations such as Ipswich and wonderful Cambridge.
With Suffolk, you also get the Norfolk and Suffolk Broads thrown in as well. Ideal for a short road trip.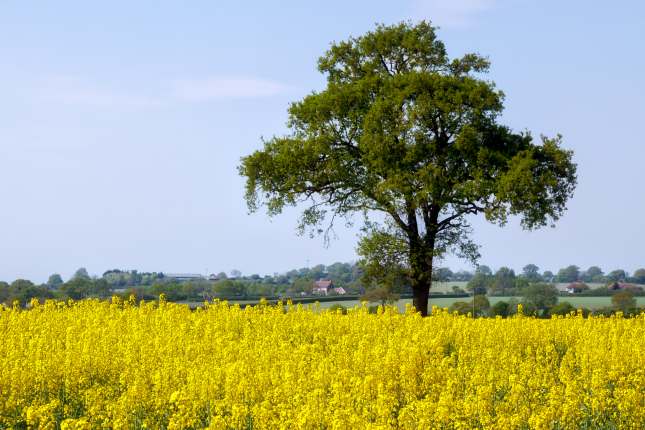 3. Essex
Upmarket, posh, wealthy and some incredibly desirable properties, Essex is a great place to live if you can afford it.
Not the first place you think of when planning your retirement. However, it has much to offer retired people.
It is not all about the money. There is a wonderful mix of charming towns and picturesque villages to be discovered.
The added benefit with Essex is that you have easy and quick access to the bright light of the Capital should you hanker for it.
4. Sussex
Sussex has been a retiree favourite for many years, and no wonder.
Nearly a quarter of the population is over 65, compared with the national average of 18 percent.
Known for its low crime statistics, access to quality healthcare, and being one of the sunniest places in the UK, it gets a lot of attention from the older generation.
In fact, in 2018, the MailOnline named Sussex as the "number one destination for pensioners".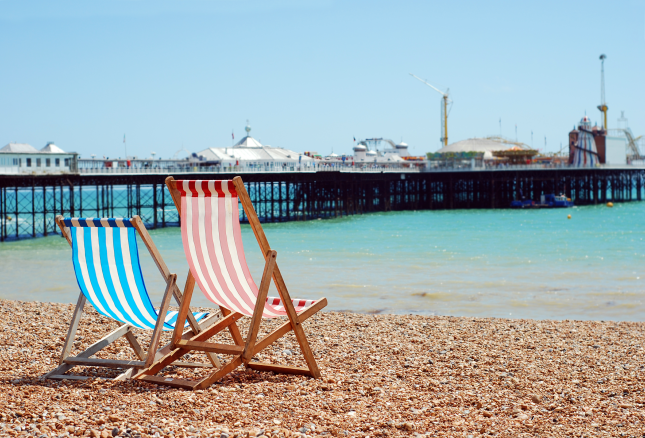 5. Brighton
Who doesn't like Brighton? It is not all about the stunning coast either.
Many people opt to give up driving in their later years.
But living in Brighton won't impact your quality of life one little bit.
It is packed with fantastic shops, there are great things to do in Brighton without having to travel anywhere and the Royal pavilion has all manner of shows and events all year round.
Brighton is definitely for those who enjoy a relaxing lifestyle, but with a little more action close at hand.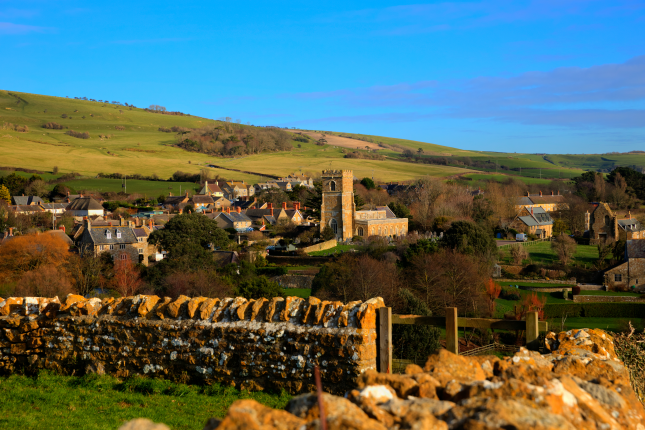 6. Dorset
Dorset enjoys a climate of warm summers and mild winters, ideal for those looking to avoid the harsh winter months.
As you will have more time on your hands, you can take time to discover some of the county's green space.
The Dorset Area of Outstanding Natural Beauty means you can really connect with nature.
Alternatively, some of the best coastal towns are in Dorset. Chesil and Studland are wonderfully sandy.
Add a whole swathe of little quiet villages and you have a recipe for a wonderful retirement.
7. Oxfordshire
Oxfordshire is on our list of best places to retire in the UK thanks to its excellent location!
Living here means you are within a two-hour drive of several big cities.
These include Cambridge, Bristol, London, Birmingham, Nottingham and parts of the South Coast.
There are also a number of excellent locations within the county itself.
Towns of note in Oxfordshire include Oxford, Banbury, Kidlington which is home to rows of stunning terraced cottages.
There is also Henley-on-Thames which was recently voted by The Times as one of the best places to live in the country.
Oxfordshire is a great option for those seeking a quintessential countryside retirement.
It will also appeal to history lovers.
The area is bursting with history!
Home to the ancient Rollright Stones and the Devil's Quoits stone circles, the county is shrouded with mystery.
8. Devon
Another retirement hot spot and has been for years.
Historically, property prices have been a major attraction for buyers retiring to Devon.
Although these days values have crept up, Devon can still make your money stretch further.
Devon has that magic combination of providing a perfect home in an idyllic environment.
Lots of little towns and chocolate box Devon villages make the county very special.
Bideford is a classic example. Two miles from the coast and close to the Devonshire Heritage Coast.
Community-spirited and safe, you can buy a one-bedroom flat in Bideford town centre for as little as £85,000.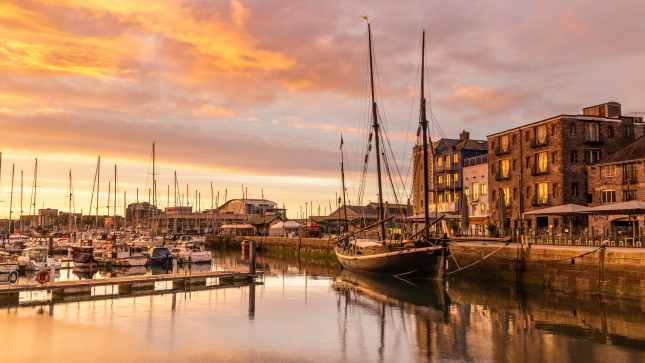 9. Plymouth
Maritime-loving Plymouth is the place to be if you want to live in a mortgage-free home.
Plymouth beat Aberdeen, Dundee, Portsmouth, and Leeds in order to be named among the top 10 places to retire to in the UK.
There are some great neighbourhoods to choose from when living in Plymouth.
If you want a sea view, your best bet is to look for a place to live in the areas of Lipson or Mount Gould. Many homes here face the ocean.
Leafy Stone is another ideal spot to retire to. It is just a quick bus ride into the city and property comes at bargain prices.
Plymouth makes for a golden retirement opportunity
10. The Lake District
This area is also perfect for more agile and energetic people whose priority is to keep fit.
Retirement is a great time to discover a new hobby.
Hiking, climbing, swimming, and sailing are among some of the popular outdoor pursuits available when you move to the Lake District.
The area is a veritable haven for retirees who want to be close to the city to see family but who are looking for a quieter lifestyle.
The downside, depending on how you look at it, is that this region has no motorways and few A roads, so travelling even a short distance can take longer than you think.
That said, with all the spare time you will have on your hands it doesn't really matter!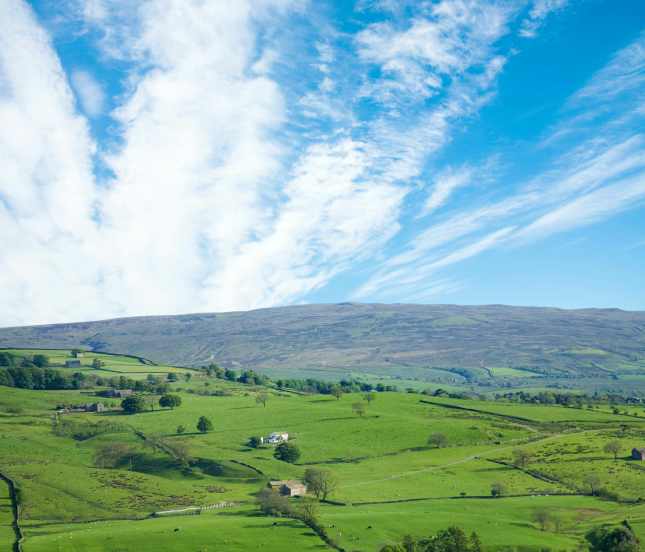 11. Yorkshire Dales
This location has an awful lot of appeal particularly so if you don't have to work.
Wild and remote spring to mind with some areas only having limited broadband and mobile phone coverage. Not everyone's cup of tea.
But it is not necessary to be totally cut off as many places in the Dales sit close to some kind of town.
Grassington is one of the largest villages in the region.
Here you have access to a few shops centred on its small, cobbled square.
There are relatively regular bus services ferrying residents to a number of much larger towns including Skipton and Ilkley.
One-bedroom homes in the Dales sell for an average of £180,000, though it is possible to purchase a home for much less.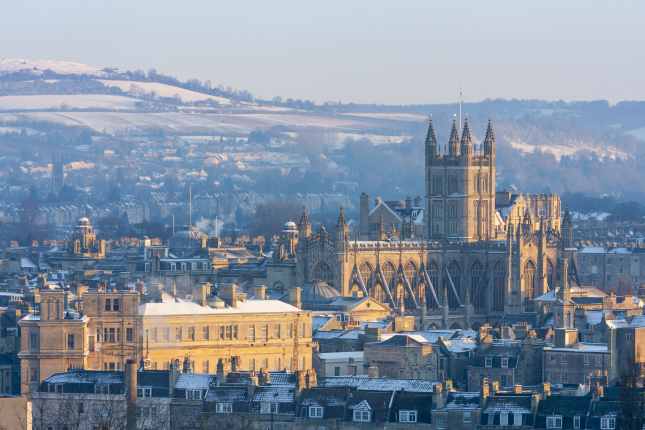 12. Bath
For those seeking a similar experience to that on offer in York, but needing to be in the south can look towards living in Bath.
A spa town dating back to AD 60, Bath is home to the only natural thermal hot springs in the UK!
There is also a range of excellent Georgian properties which were famously depicted in Oliver.
A great home for history lovers, Bath is also ideal for those who enjoy getting out in nature.
The nearby Cotswold villages offer a range of scenic walks and is an ideal area to explore throughout your retirement.
13. Lincolnshire
Another well-placed county, Lincolnshire offers a more cost-effective alternative to Oxfordshire.
Lincolnshire is the second largest county in the UK.
Reaching as far south as Stamford all the way up to Grimsby, Lincolnshire is home to a choice of quiet towns, ideal for a restful retirement.
The county allows residents to reach Sheffield, Leeds, Nottingham, Derby, Birmingham, Leicester and more within two hours.
Depending on your requirements, you can have the best of all worlds in the county.
With areas of outstanding natural beauty, coastal towns, and tranquil villages alongside busy cities!
14. Cardiff
If you are considering moving to Wales, Cardiff is one of the best places to retire in the UK!
The capital city provides great links to Swansea and Bristol.
Both can be reached in well under an hour!
Cardiff has a ton of things to enjoy and is enveloped by stunning countryside!
The Gower Peninsula, Brecon Beacons and Wye Valley are all within a leisurely distance.
Lovers of sport are sure to enjoy living in Cardiff.
The city has a proud history of sporting excellence.
The Millennium Stadium has hosted numerous 6 Nations tournaments and Rugby world cup matches, as well as a UEFA Champions League final and FA cup finals!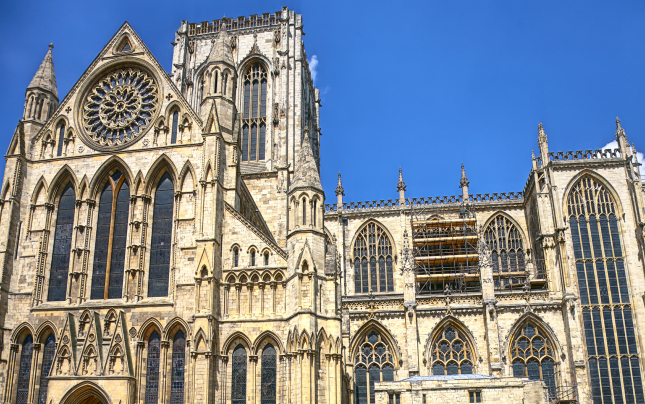 15. York
If you are retiring and love history and culture, living in York is for you.
There are several reasons York is one of the best places to retire in the UK.
It was recently voted Europe's top international tourist destinations!
The walled off city is well-known for its winding streets and gothic cathedral.
York's history is rooted in Roman tradition.
The city enjoys a rich cultural heritage which has provided the stage to many key political events throughout the city's existence.
It is a big enough city to be cosmopolitan but small enough to feel homely, perfect for those seeking an active retirement!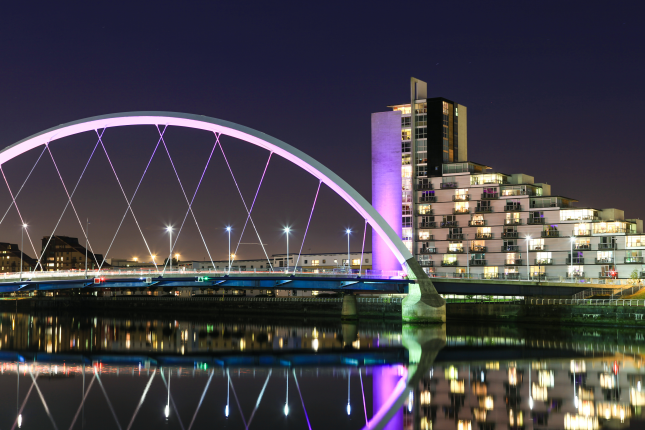 16. Glasgow
Whilst Scotlands capital, Edinburgh, is often considered the top place to live in the country, Glasgow is an excellent choice for those looking for the best places to retire in the UK.
Living in Glasgow affords residents excellent links to Edinburgh, Aberdeen, Dundee and the rest of Scotland.
It is also considerably cheaper than the capital, making it a good option for those on a tighter budget.
Slightly outside of the city are a choice of stunning villages.
These are a far cry from the gritty Glasgow which is often portrayed on television.
Top picks for villages in the area include Bishopton, Bridge of Weir and Lochwinnoc.
17. Fife
A top pick for those hoping to enjoy their retirement on the golf course, Fife is our second Scottish option.
Renowned for its gorgeous landscape, Fife is the home of the historic St Andrews!
Living here means you are always able to enjoy a scenic walk or chilled day out.
Fife's three major towns are Kirkcaldy, Dunfermline and Glenrothes.
However, it is also packed with a range of small towns and villages.
Those looking to retire in Fife will have difficulty in deciding where to live as there is so much choice!
18. Kent
Kent is an excellent choice for retirees who want a bit of everything.
Known as the 'Garden of England' Kent is one of the home counties which surround London.
Easy access to England's capital means that Kent is a top choice for those looking to leave the city to retire but remain close to their family and friends.
As its nickname may suggest, Kent is renowned for its stunning countryside.
In fact, much of the county forms part of two Areas of Outstanding Natural Beauty, The North Downs and The High Weald.
These gorgeous areas have the perfect conditions for a range of outdoor recreations for your retirement.
Tourists flock from across the country to visit and holiday in the county because of its natural beauty.
This is a clear indication that for retirees, living in Kent is one of the best places in the UK!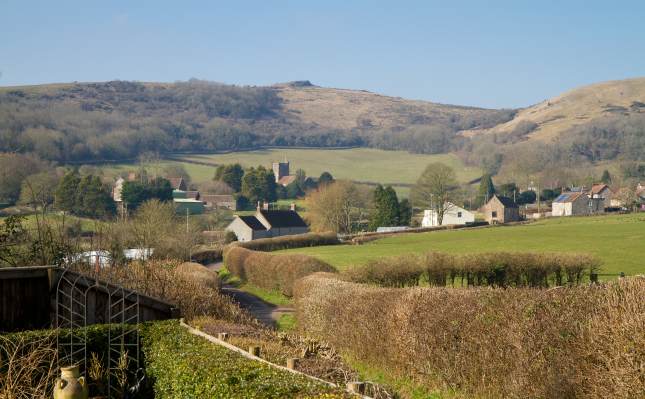 19. Somerset
Found in the south-west of England, Somerset is a beautiful county home to some stunning countryside scenery making it a perfect location for those seeking a more relaxed lifestyle for their retirement.
West Somerset is a particularly good choice when it comes to retirement.
The area has an eclectic population as well as a choice of different property types available to buyers.
If you are considering retiring in the West Somerset area you will have plenty of options when it comes to properties and location.
Homes with both coastal and countryside views are in abundance throughout the region.
Living in Somerset is also an excellent option thanks to the housing market being somewhat cheaper than the surrounding areas.
This is ideal for those thinking of retiring in the area, with less worry about eating into your pension when moving here.
Properties in the county are currently selling for an average of £294,213, significantly cheaper than the neighbouring county of Devon where property prices are sitting at £319,972.
20. Durham
If you are seeking to get the best bang for your buck when retiring Durham is the place for you.
The average house price is under £200,000 but despite the low costs you aren't sacrificing on quality of life!
Best known for its famous university, Durham is a cathedral city bursting with history and culture located on the River Wear in the North-East of England.
History lovers will enjoy the areas Norman cathedral and winding cobbled streets which became a place of pilgrimage during medieval England.
Being small and compact gives Durham a sense of community not often on offer larger cities, ideal for retirement!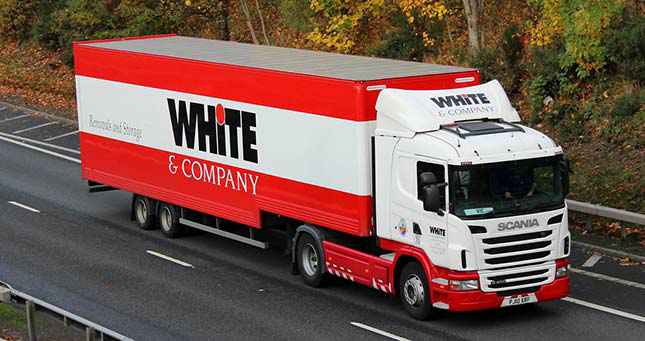 Ready to Start Your Move?
Hopefully you have found our guide helpful and will soon be moving to of these 20 best places to retire in the UK!
You can start preparing for your dream move with the help of our house removals service from White & Company today!
Regardless of which location you choose to move to, we will ensure your belongings arrive safely without disruption.
White & Company are also pleased to announce our new video survey service.
During these unprecedented times, we can safely conduct remote removals surveys, ascertaining all the relevant information for your move, all from the comfort of your own home.
So, give us a call today or fill out a quick quote form to see how we can get your dream move in the works.