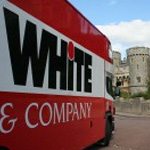 Removals Firms In London
If you are Moving to Hayes and looking for removals firms in London, White and Company have been providing a removals service for over 140 years
If you are considering moving to Hayes, this lovely town is situated within Greater London and lies within the London Borough of Bromley, it is approximately 17 miles from London city centre.
Property prices if Moving to Hayes – Removals Firms In London
Properties have increased in value over the past 12 months by 6.63%. The average cost of properties in this area is £332,934. For a detached property £425,585, for a semi-detached home £330,085 and terraced homes £289,991.
Local Council if Moving to Hayes – Removals Firms In London
If you are planning to move to Hayes, and need information on schools, planning permission, parking permits or council tax. Simply contact: www.bromley.gov.uk
Local Schools if Moving to Hayes – Removals Firms In London
The Willows School Academy Trust (0.1 miles)
Viking Primary School (0.5 miles)
Brookside Primary School (0.5 miles)
Barnhill Community High School (0.6 miles)
Greenford High School (0.7 miles)
Dormers Wells High School (1.1 miles)
Alec Reed Academy (1.0 mile)
John Chilton School (1.1 miles)
Springhallow School (2.6 miles)
Leisure if Moving to Hayes – Removals Firms In London
Located in Hayes is The London Motor Museum. Housed in the Museum is one of the largest collections of both classic and custom automobiles in Europe. There are more than 200 remarkable vintage cars to be seen.
As well as vintage cars, there are other unique cars on display in the "The Movie Car" section. Here you will see the Bat Cave which has Batman's 1966 and 1989 Batmobile on show.
At the Supercar Paddock you can see some of the fastest cars in the world. There are movie star cars with Starsky and Hutch's Gran Torino, Mr Bean's Mini, a DMC Delorean, and a Lotus Esprit which featured in 1977's 'The Spy Who Loved Me' all on show. It's a great place to reminisce about the cars you have owned in the past and see them again, restored and looking as they would have done in their heyday.
When you need a bite to eat, there is a 1960s Leyland bus which has been transformed into a 60's style diner restaurant and serving gourmet 100% prime beef flame grilled burgers, a coffee shop and a small gift shop. If you are a car fanatic, you will really enjoy this attraction.
Cable and Phone Connections if Moving to Hayes
If you're moving to Hayes, and need to know the broadband availability, simply visit: https://www.cable.co.uk/
Travel Connections if Moving to Hayes
Getting to Hayes by road would be via the: M4/A4/M40. The closest three train stations will be: Northolt (1.6 miles), Southall (1.6 miles) and Greenford (1.9 miles).
Domestic Removals If moving to Hayes
This item is brought to you by White & Company the removals storage and shipping company serving Hayes and the surrounding area.
If you are looking to move home or move to Hayes, White & Company have been providing a removals service for over 145 years and are members of the British Association of Removers.
White & Company also provide specialist removal services to locations around the UK, Jersey and Guernsey. We work tirelessly to provide the best possible service and peace of mind for those looking to move home.
This service is aimed at people moving in Hayes and for those looking for a local removals, storage and shipping company.
To submit any news story or future events please submit copy and photos to newseditoruk@gmail.com
Removals Firms In London | Domestic Removals Hayes | Removals Firms