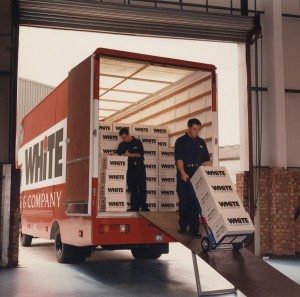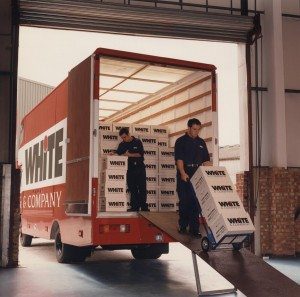 Finding Reputable, Reliable & Experienced House Removal Companies
Anyone who has ever experienced moving house will know just how stressful it can be. House removals are one of the most demanding life events, but with careful organisation it is possible to make sure the big day runs smoothly. If you are looking for house removal companies, White & Company have been based in the area for over 145 years and provide a full removals & storage solution.
As founder members of British Association of Removers FIDI & OMNI, White & Company can provide for a local move, anywhere in the UK, Jersey and Guernsey, Europe or International destinations.
White & Company Have Branches In The Following Locations
Bedford
London
Bournemouth
Dunfermline
Farnborough
Forres
Guernsey
Harrogate-York
Jersey
Knaresborough
Lancaster
Leeds-Bradford
Plymouth
Portsmouth
Southampton
Telford
Winchester
House Removal Companies – Get Started as Early as Possible
Here are three easy steps to ensure things run smoothly:
.    Don't leave things to the last minute. The moment you have a proposed moving date you should look for a reliable house removal company to carry out your house removals. Ideally it is always advisable to choose house removal companies that are a member of BAR, FIDI & OMNI to make sure the company you choose meets the highest standards within the removals industry. By using a BAR registered company, you also have peace of mind with an advance payment protection guarantee.
·    The sooner you can arrange for a free quotation, the sooner you will know the cost and be in a position to instruct your removal company. It is always wise to check the remover's contract and your home insurance. When using a BAR registered removal company, you will have the peace of mind that they will be working to the terms and conditions of a BAR member, and will offer a degree of limited liability insurance.  However, it is highly recommended that you ensure that you have arranged adequate cover.
·    If you have decided to do the packing yourself, make sure you purchase packing material in good time. White & Company can offer a full range of packing materials at very competitive prices. Check www.whiteandcompany.co.uk/packing-solutions/ for details.
·    Start packing as soon as you can. Separate everything into 'keep', 'charity shop' and 'tip'. Pack items that you will not need to use before the move first and make sure you label every box with its contents and which room it should go to in your new home.
·    If you're downsizing, you may need to put items in storage, White & company offer storage solutions at 19 storage locations throughout the UK. They are able to provide secure containerised storage in personal dedicated storage containers and self-storage units for items to which you need regular, easy access. Check www.whiteandcompany.co.uk/storage-solutions/ for more details.
·    Make a list of all utilities companies you will need to inform and do this as soon as you have a confirmed moving date.
·    Arrange to have your mail redirected by contacting the Post Office, though this will incur a small fee.
House Removal Companies – One Week Before the Move
Defrost the freezer.
Cancel home deliveries such as milk and newspapers.
Arrange final readings of gas, electricity and water meters.
Notify everyone of your change of address, this should include family, friends, your bank and anyone else who will need your new address.
Request final bills for telephone and broadband.
House Removal Companies – On Moving Day
Take final meter reading and take a photograph with your mobile phone as a record.
Turn off all appliances.
Pack a survival kit, this should include the following:  kettle, tea and coffee, milk, mugs, plates and cutlery. Important documents and some basic tools and a first aid kit along with any necessary instruction manuals for the appliances you are moving.
It is also wise to carry on your person any medication you may need.

If you are moving away from the UK and looking at moving overseas.

White & Company are also proud winners of the British Association of Removers 'Overseas Mover of the Year' Competition 2016 and finalists in the 2017 competition.

Foreign Currency Exchange

When moving overseas, making sure you get the best exchange rate possible is essential to starting your new life on a sound footing. White & Company has an exclusive arrangement with an FX Firm (foreign exchange company). Simply follow the link below to see what additional monies you will receive compared to using your high street bank and to set up a free no obligation account. White and Company/foreign-exchange

Whether you need to arrange monthly payments to service an overseas mortgage, or wish to protect yourself against exchange rate fluctuations and fix the rate for up to a year, we will be able to suggest the most suitable way to do so. Open your free, no obligation account in as long as it takes to stop for a coffee.
White & Company Removals Storage & Shipping
Hillsons Road
Botley
Southampton
SO30 2DY
Tel: 01489 854 286 for a free moving quote
E: hq@whiteandcompany.co.uk
www.whiteandcompany.co.uk
Opening Times:
Mon 09:00 – 17:00
Tue 09:00 – 17:00
Wed 09:00 – 17:00
Thu 09:00 – 17:00
Fri 09:00 – 17:00
Sat 09:00 – 12:00
Sun Closed
As soon as you have a moving date, make sure you contact White & Company to arrange for a full written quotation. We will always send a trained professional to your home, so that we can provide you with an accurate quotation and anticipate anything that may require special attention.
White & Company can offer additional services including:
• A full packing and unpacking service – Save yourself the stress by allowing our team to pack and unpack your belongings at your new home.
• Storage Solutions – Make use of one of our 19 storage locations across the country, especially useful if you require building works to be carried out on your new home.
• Valuable items – Rest assured that if you have valuable items such as antiques, fine art, wine etc. Our fully trained staff will know how to move them.